Large Bronze Wildcat Statue Details:
This large bronze wildcat statue vividly carved the image of a wildcat. The image of a wild cat is usually less docile and quiet than an ordinary domestic cat. Because the wild cat lives outdoors all year round, he will appear more ferocious and serious. Because of his serious image, the wildcat can place in outdoor public places as a mascot and statue. For example, gardens, squares, hotels, zoos, schools, etc.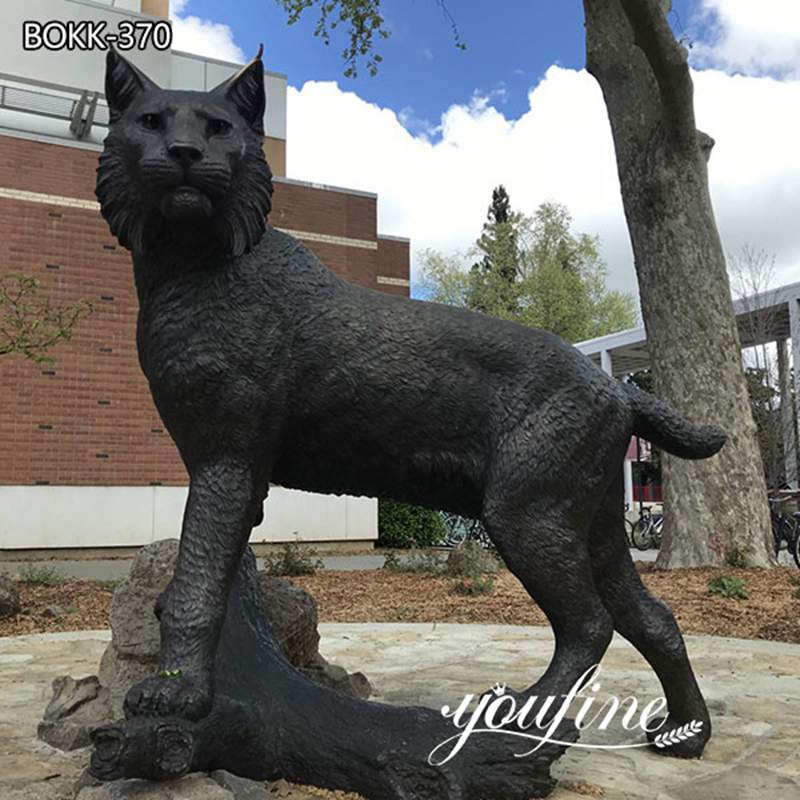 The Introduction of Cat:
The wildcat or lynx is a small cat, native to Europe, western Asia, and Africa. Wildcats will hunt small mammals, birds, or other animals of similar size. Tabby cats can divide into multiple subspecies distributed in different regions. Including domestic cats. Domestic cats are pets that people often keep in their daily lives and are very popular among people.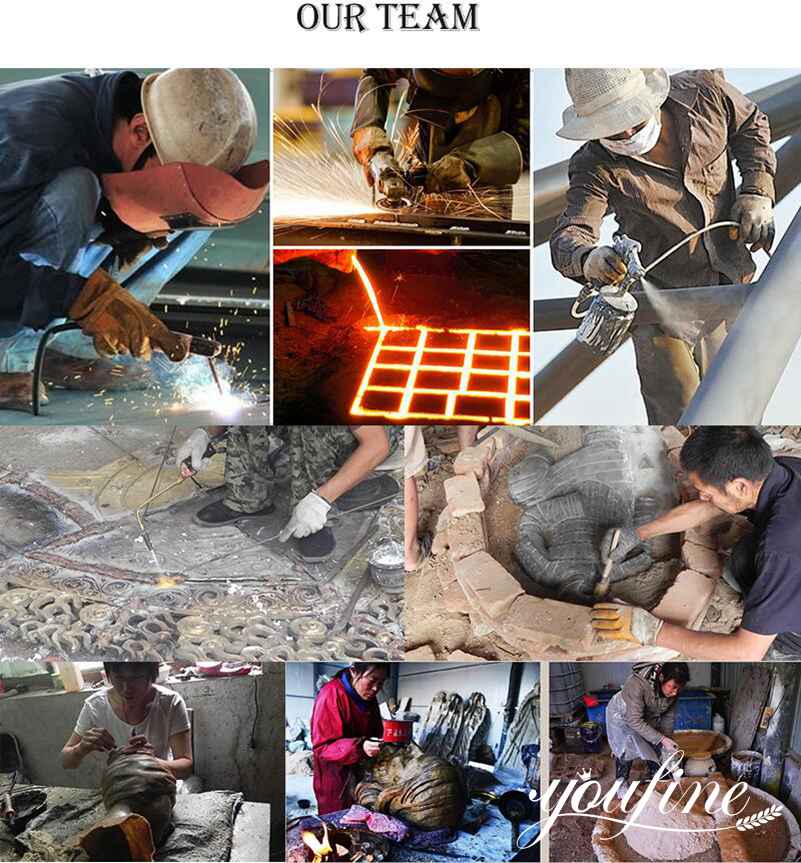 Professional Clay Mold Master:
You Fine will use high-quality bronze materials to make the entire large bronze wildcat statue. In order to ensure the details of the statue and restore the essence of the animal. You Fine have masters who specialize in making animal clay sculptures. Their rich carving experience and carving skills can restore the serious look of wildcats and the movement of facial hair. Our master pursues the details and perfection of the sculpture. And will modify the clay model to ensure that the clay model can perfectly show the essence of the wildcat. This can lay a good foundation for casting bronze statues.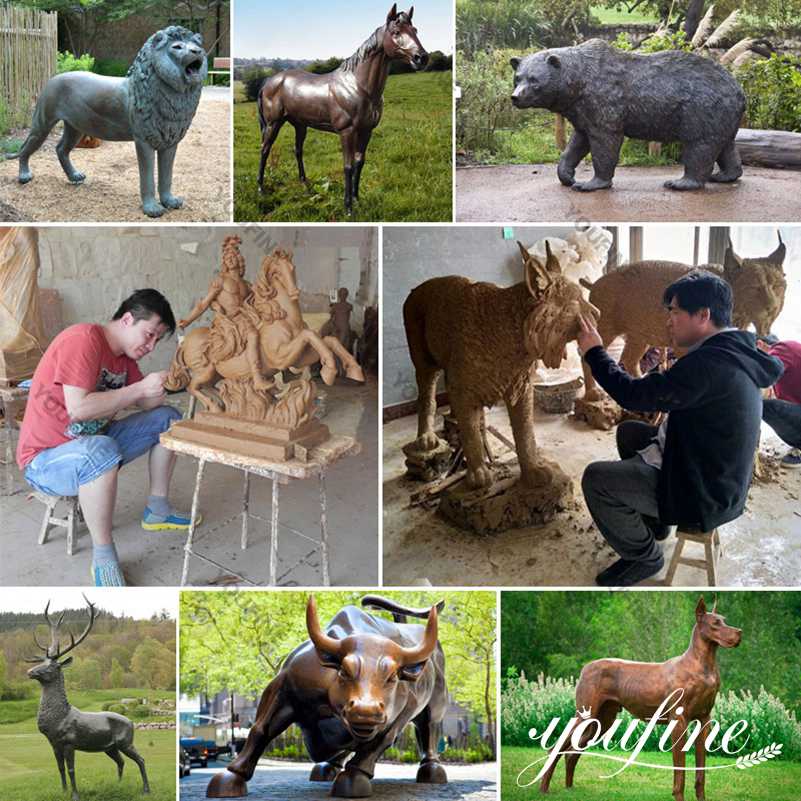 Accept Custom Sizes and Designs:
The height of this large bronze wildcat statue is about 368 cm (12 feet). The large animal statue design can use as an outdoor landmark sculpture decoration artwork or a school mascot. Of course, if you want to place this vivid wildcat statue in the garden of your own home. You Fine can make it in life-size, for example, about 1.5 meters. We are a professional bronze sculpture casting factory, so we accept custom designs and sizes.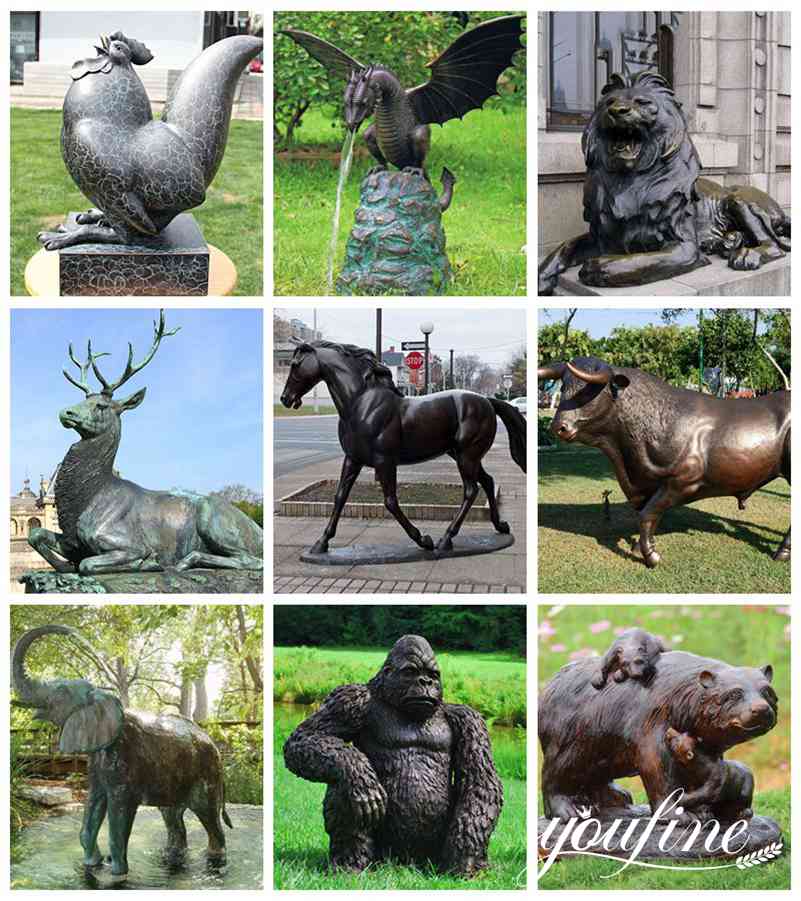 Professional clay mold masters and experienced sculptors can provide you with high-quality statues. So what are you still hesitating, if you like our statue, please feel free to contact You Fine. We are professional in making bronze animal statues!