The grace and charm Bronze Goose Statue are the most famous art for your outdoor space. Meticulously crafted, this lifelike sculpture captures the essence of these elegant birds in stunning detail whether adorning a garden, pond, or patio, Our bronze goose statue brings a touch of nature's beauty to your surroundings.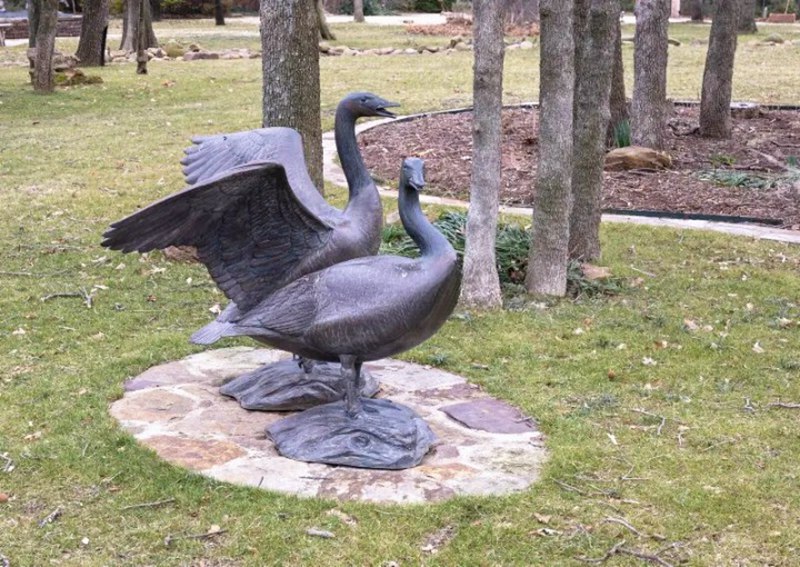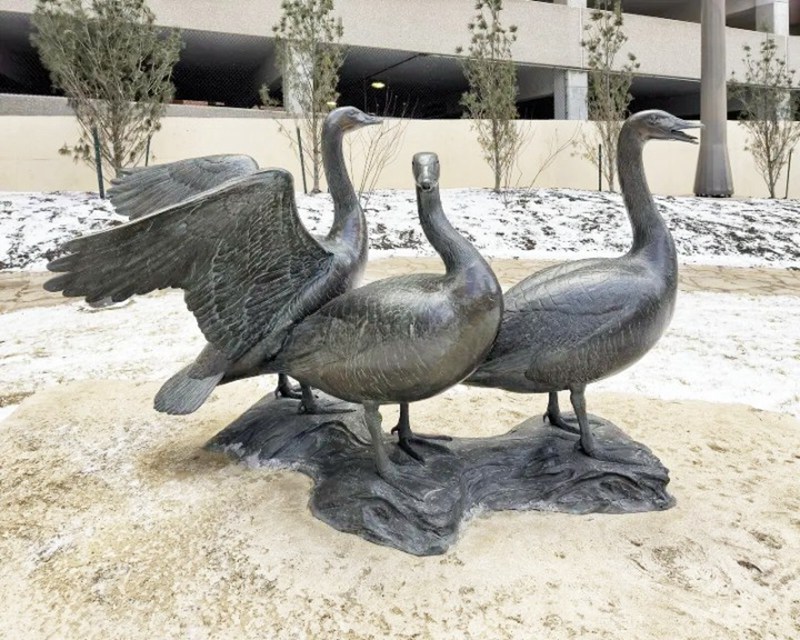 Bronze Garden Goose Detail:
This bronze garden goose statue appears ready for flight, infusing life into patios and outdoor spaces. Bursting with character, this goose extends its wings and opens its beak, making a striking addition to old brick walls, pond perimeters, or patios. Every aspect, from the feathered body to the webbed feet and expressive face, boasts remarkable detail and a captivating personality. Ideal for gifting to garden enthusiasts, it serves as a true outdoor statement piece.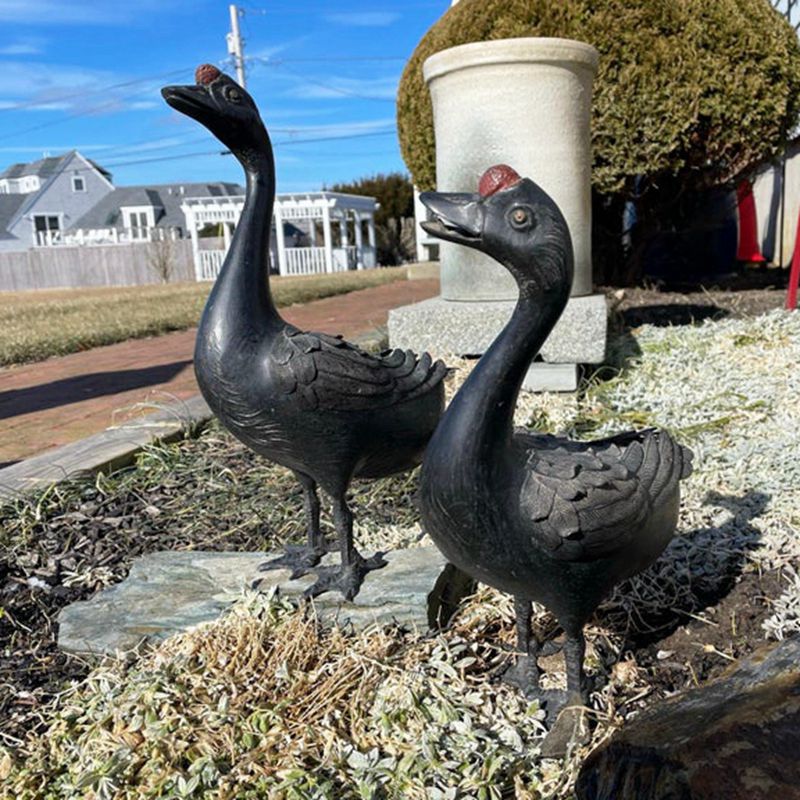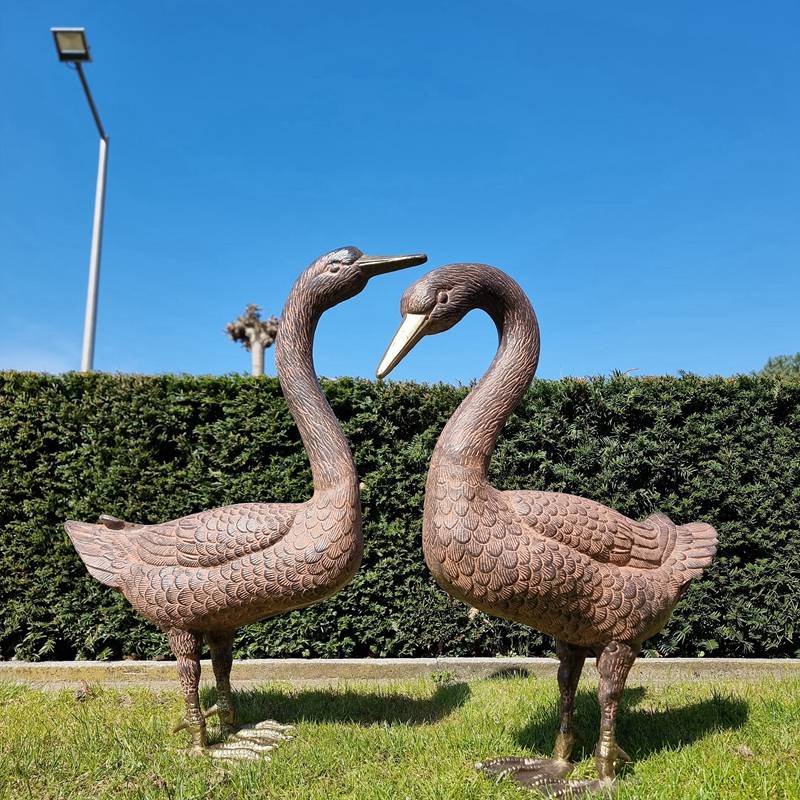 The Time-Honored Lost Wax Method:
Our Bronze Goose is meticulously crafted using the ancient 'lost wax' technique. This intricate process commences with a photo or sketch and unfolds through a series of stencils. Our artisans, with years of casting experience, have produced a wide array of bird sculptures. Their exceptional skills, expertise, and creativity result in garden statues designed to endure a lifetime. When placed outdoors, these Bronze Goose Statues would naturally weather over time. The copper in the bronze reacts with the air, creating a distinctive patina with unique colors that exude an antique charm. Of course, these bronze sculptures could easily retain their original appearance with minimal yearly cleaning and waxing.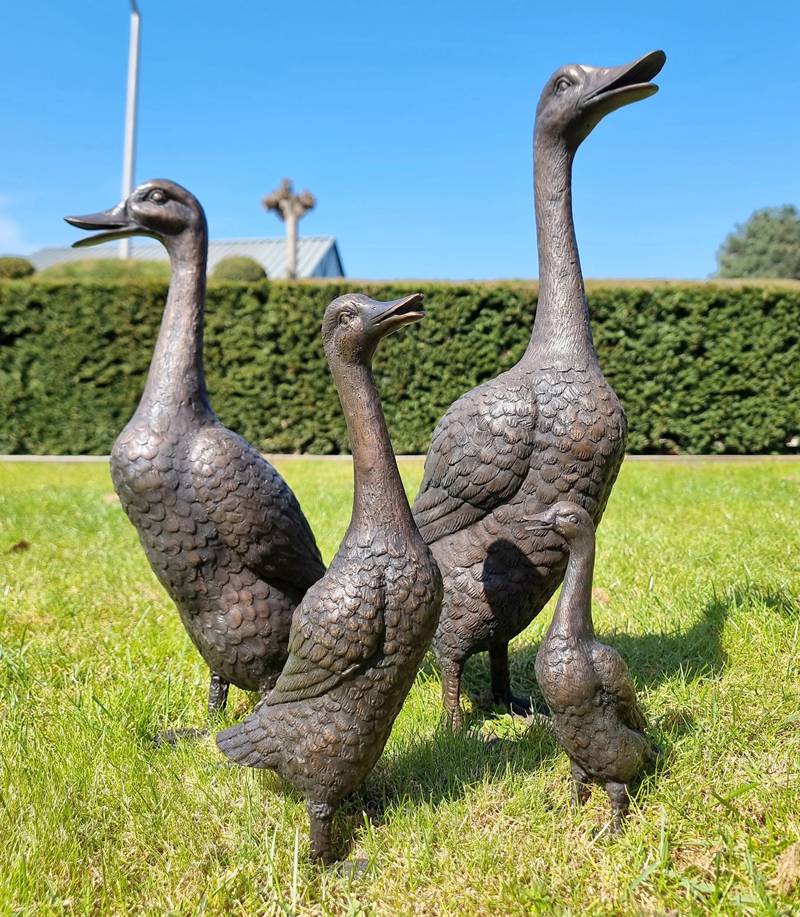 Where the Bronze Goose Statue Could be Placed?
The Bronze Goose Statue is a striking addition to any outdoor space, exuding a lifelike quality that breathes life into gardens, patios, and courtyards. With its wings spread wide and beak open, this statue radiates character and charm. It's equally at home by a tranquil pond, on a patio, or mounted on an old brick wall. Every detail, from its feathered body to its webbed feet, has been meticulously crafted, infusing this piece with personality. It's a delightful gift for garden enthusiasts, making a bold statement in any outdoor setting. Using the traditional lost wax method, our skilled artists bring these statues to life, ensuring they endure for generations.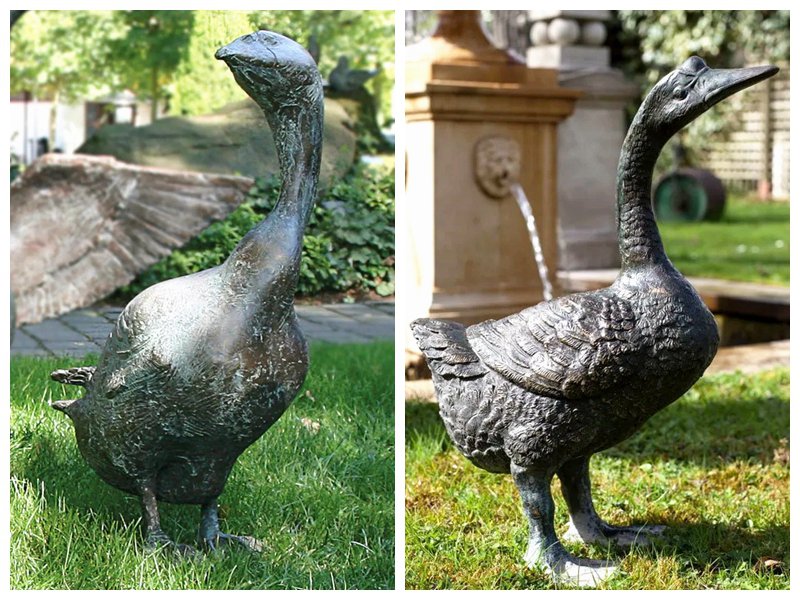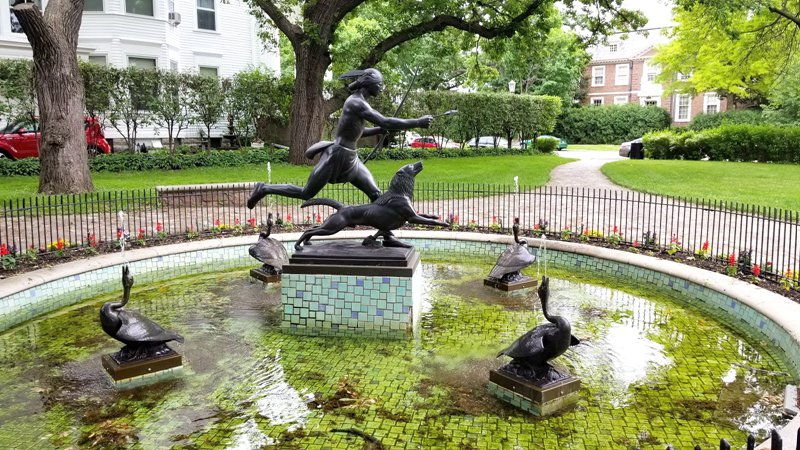 Over time, the bronze develops a unique patina, enhancing its ageless appeal. Maintenance is a breeze, requiring only occasional cleaning and waxing to preserve its original allure. This versatile Bronze Goose Statue adds elegance and whimsy wherever it's placed.