Description Of Bronze Rhino Sculpture:
This group of rhino sculptures is so spectacular. You would be very pleasantly surprised when you see this bronze rhino statue. This sculpture is to better commemorate the endangered species of rhino. The three rhinos support each other's bodies, and their figures are so clumsy. Moreover, the body of the rhino is so realistic, especially the skin of the rhino is like real. Coupled with the melancholy eyes of rhinos, it makes us human beings full of protection.
Our bronze artists could truly capture the beauty and power of this behemoth. And, the artists brought the rhino's unique details to life. Of course, it is made of bronze. Therefore, they could be used outdoors, but also on the lawn or patio. You don't have to worry about rusting, we do a special treatment to prevent rusting.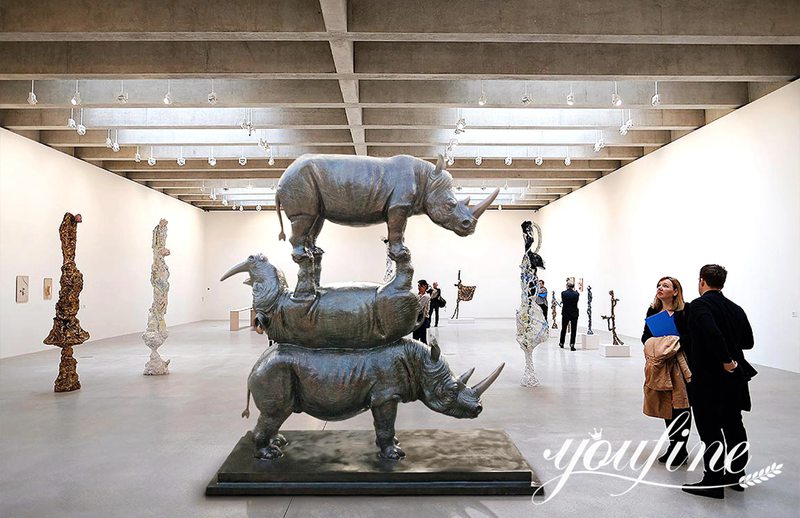 The Origin Of The Rhino Sculpture:
We all know that this bronze rhino statue was inspired by 3 white rhinos. And, the last male of the rhino species has died, leaving two females. Needless to say, these beautiful creatures are running out of time. We hope this sculpture would appeal to people's love for rhino conservation before the northern white rhino is gone forever.
Without a doubt, bronze is a very hardy material that would last forever. As experts in bronze coloring, our rhino sculptures bring a touch of color to life. Then more make the area full of more uniqueness.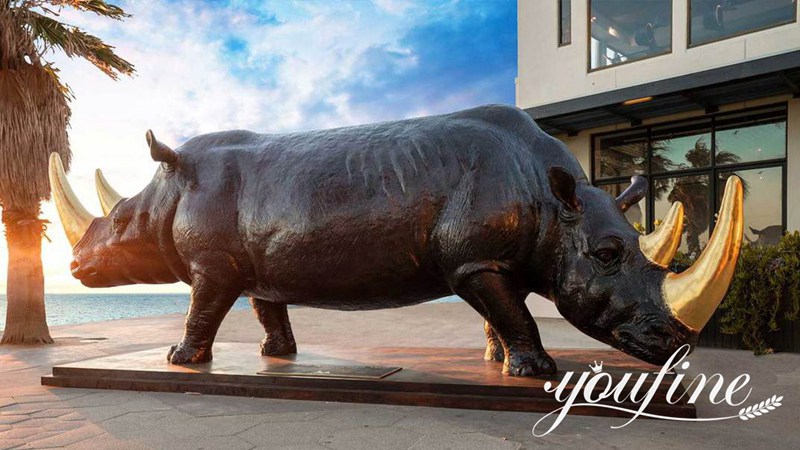 Rhinos Are The Oldest Animal:
Rhinos are also the second-largest terrestrial animals after elephants. Among the oldest animals, the rhino is facing its deadliest foe. Humans have reproduced for millions of years before. In the last century, the invincible rhino was hunted by humans for mistaking it for an aphrodisiac. Now, thanks to the efforts of conservationists and scientists, rhinos are on their way back.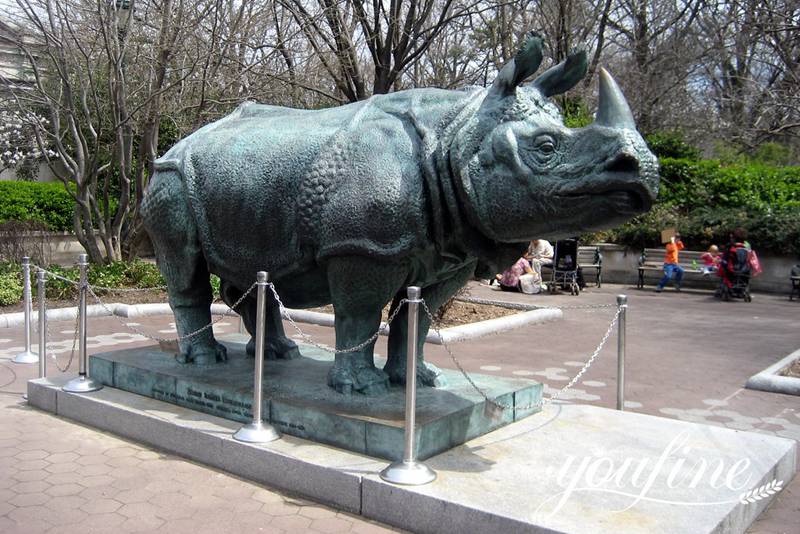 Professional Casting Process:
First, we would confirm the details of the order. According to your pictures and drawings, we would carve a realistic clay model for you. And, we engrave 1:1 clay mold or 1:1 resin mold for your reference. After you are satisfied with the clay mold or 3D mold, we would cast the bronze rhino figurine using the lost wax method.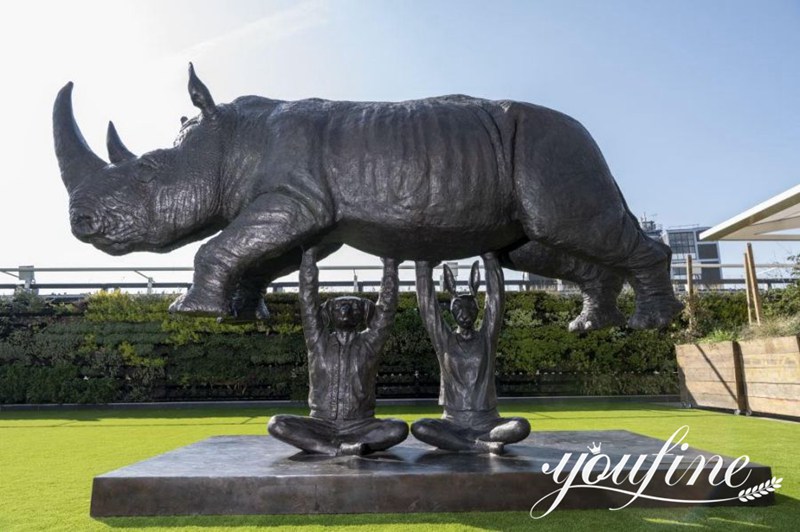 Our artists then weld the parts using a combination of full and spot welding. After that, the artists polish the surface. Final patina and surface waxing. We would take photos or videos for your confirmation after completion. We would pack and arrange delivery only after you are satisfied.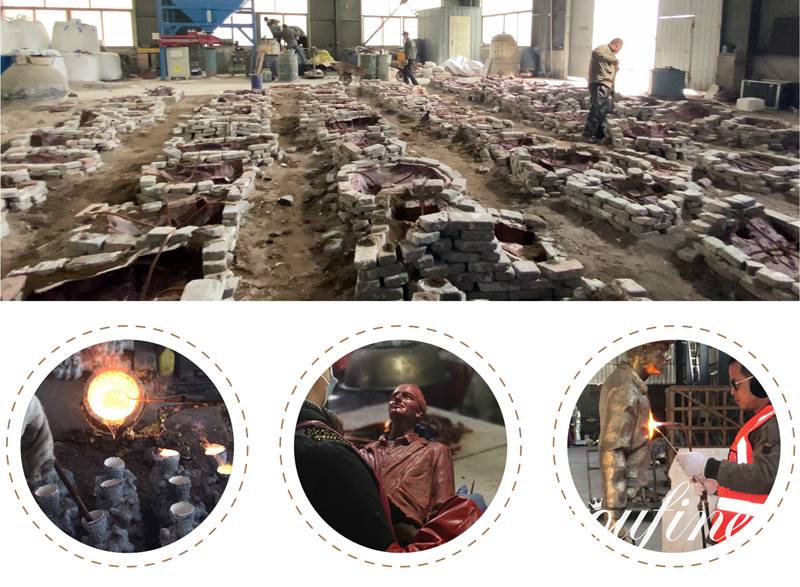 Reasons To Choose YouFine Rhino Sculpture:
YouFine outdoor animal sculptures are loved by many customers. We could make bronze rhino sculptures for office entrances and common areas. Of course, we could also customize the logo for your company or organization. This bronze rhino sculpture could give your company a timeless and solid feel. Bronze sculptures go through generations and tell their historical stories.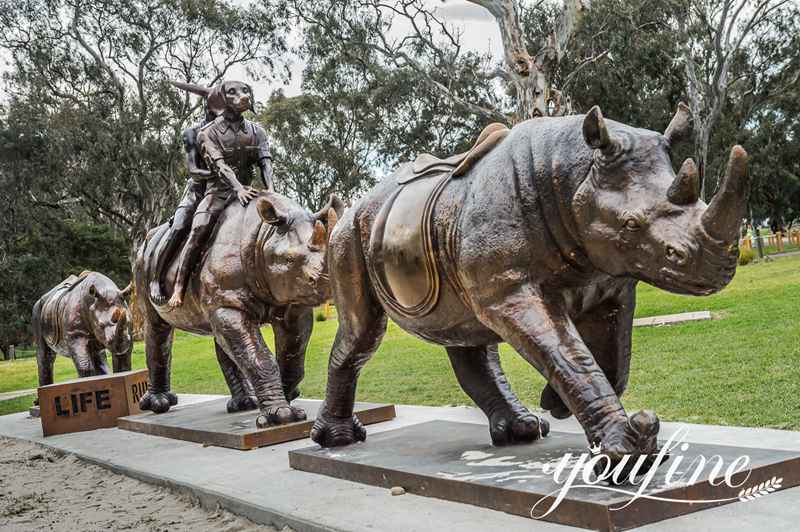 YouFine has a sound management system and excellent quality control throughout all stages of production. Moreover, we are able to guarantee complete customer satisfaction. Our high-quality large sculptures are well received in various markets around the world and have won the trust and praise of many customers.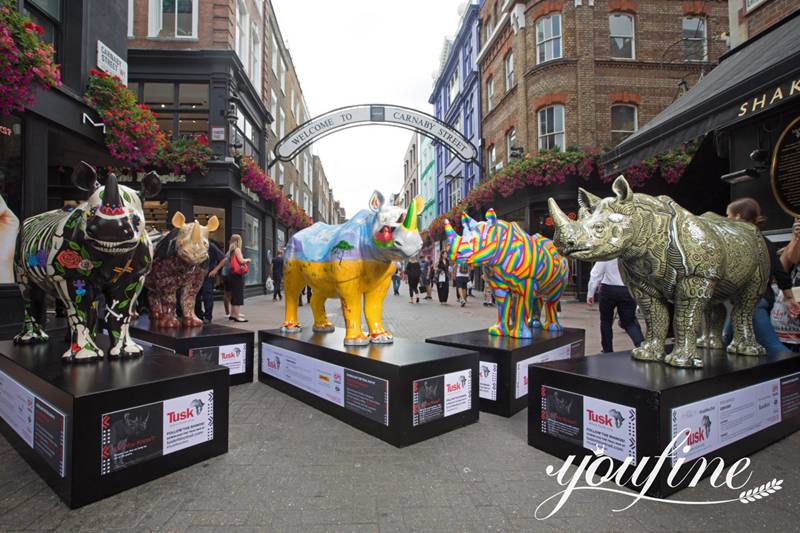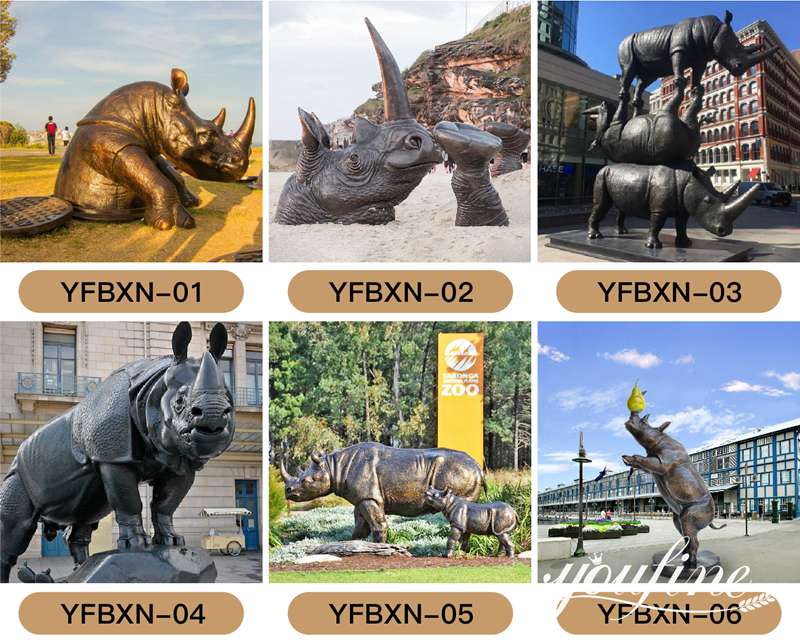 Please contact us if you would like to cast this large rhino animal sculpture. We would try our best to help you! Moreover, our professional sales consultants would also provide you with the best casting solutions and preferential prices.