Bronze Trunk Up Elephant Statues Details:
The very large bronze trunk up elephant statue. This elephant's mouth is slightly open, and with open eyes and nose upwards. It's two big ears like umbrellas. Of course, this is also one of the most common elephant designs. The strong body and size make this bronze sculpture particularly dazzling. Whether it is placed in outdoor gardens, grasslands, public parks, zoos, etc., it is a good choice.
The Advantage of Our Bronze Statues:
For this large bronze trunk up elephant statue, our factory would use the traditional lost wax method. This is the most primitive and priority casting method for making bronze sculptures. Our factory has experienced clay mold masters and carving masters. Therefore, our professional masters could carve the elephant's trunk, ears, and other parts so vividly and realistically.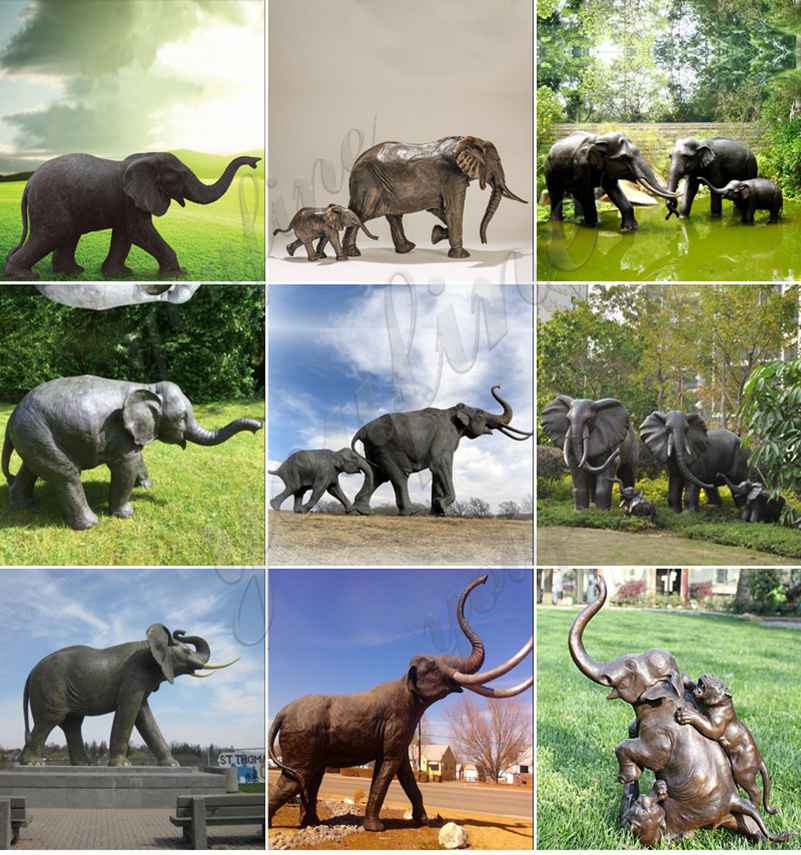 Why Are Elephant Sculptures So Popular?
As we all know, elephants usually symbolize power, wisdom, strength, protection of the home, fertility, and general good luck. And, you could see many sculptures with the elephant's trunks facing up. This is in order to represent prosperity, good luck, and success.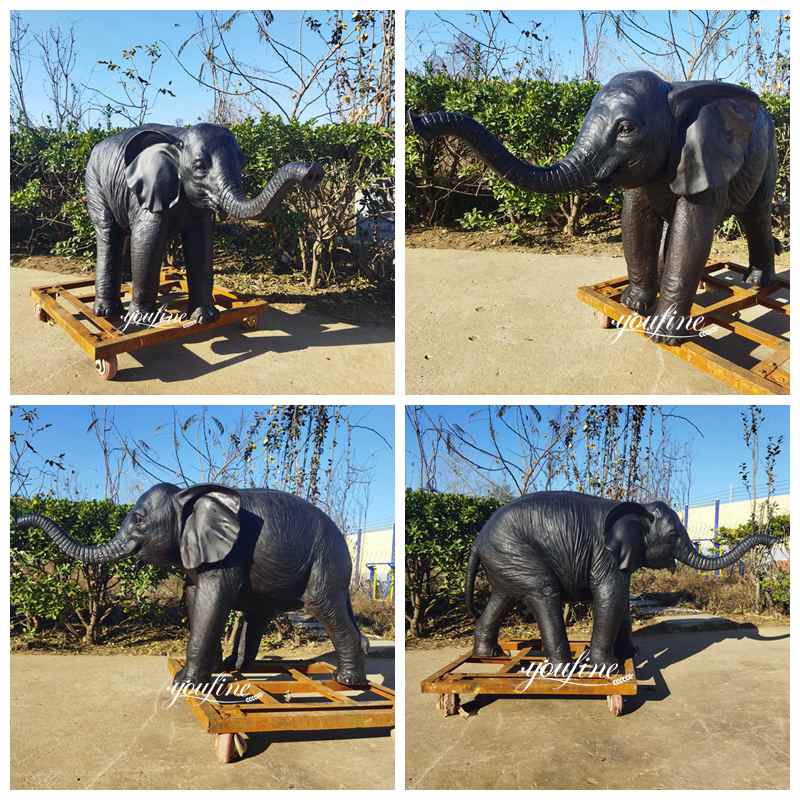 Most of us know that elephants have long been and are still regarded as sacred animals in many cultures around the world. Especially in India, Thailand, India, China, and Africa. And elephants also play an important role in Hindu and Buddhist religions.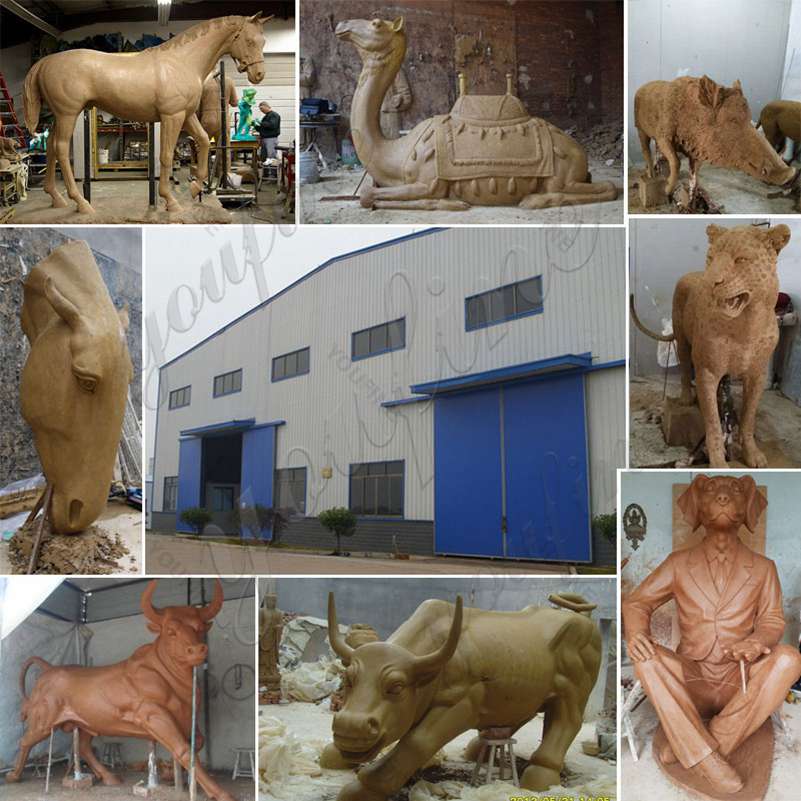 More Bronze Animal Statues Options:
Of course, in addition to this exquisite bronze elephant sculpture. Our factory could also provide you with a series of other bronze animal sculptures. Such as horse sculpture, lion sculpture, dog sculpture, leopard sculpture. An eagle sculpture, tiger sculpture, bull sculpture, dolphin sculpture, and so on. These beautiful animal sculptures could add different visual highlights to your outdoor space.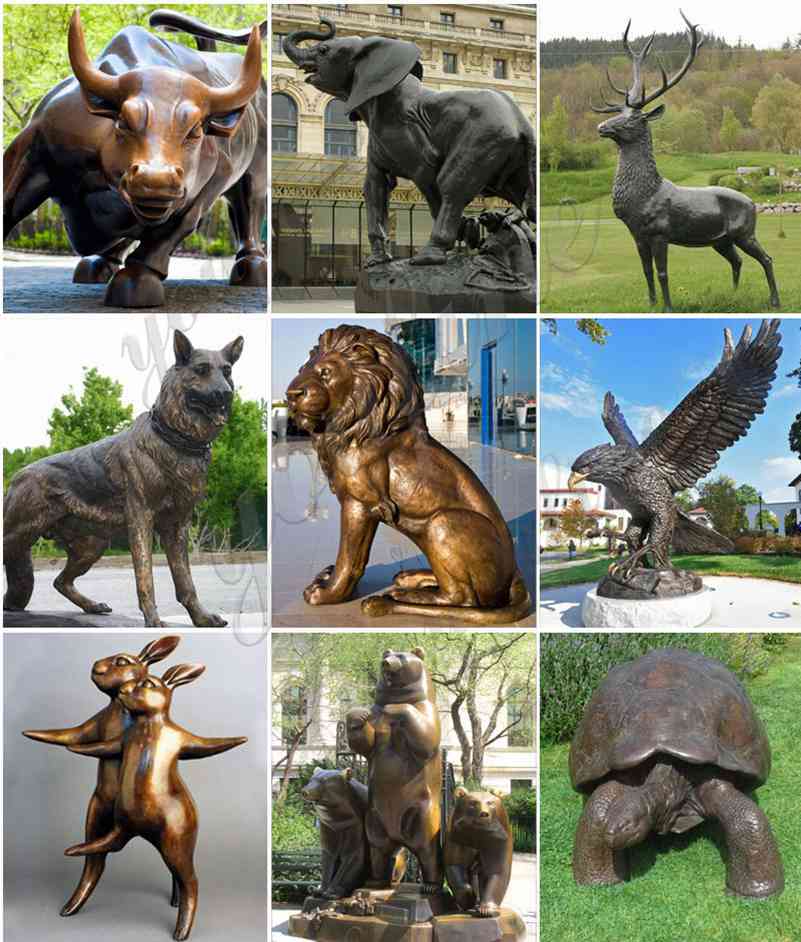 Do you like this large bronze elephant statue? You Fine could customize a series of size sculptures for you. Please feel free to contact us for detailed information and prices.