Elephant Water Fountain Details:
YouFine such a fun outdoor elephant water fountain is a must-see. Moreover, the expression of this cute baby elephant is very innocent. Its smile could completely bring us joy. And, you could clearly see that the skin wrinkles on the elephant are very real. Of course, a thin stream of water could be ejected from its nose. You would be very happy when you see this little elephant sculpture.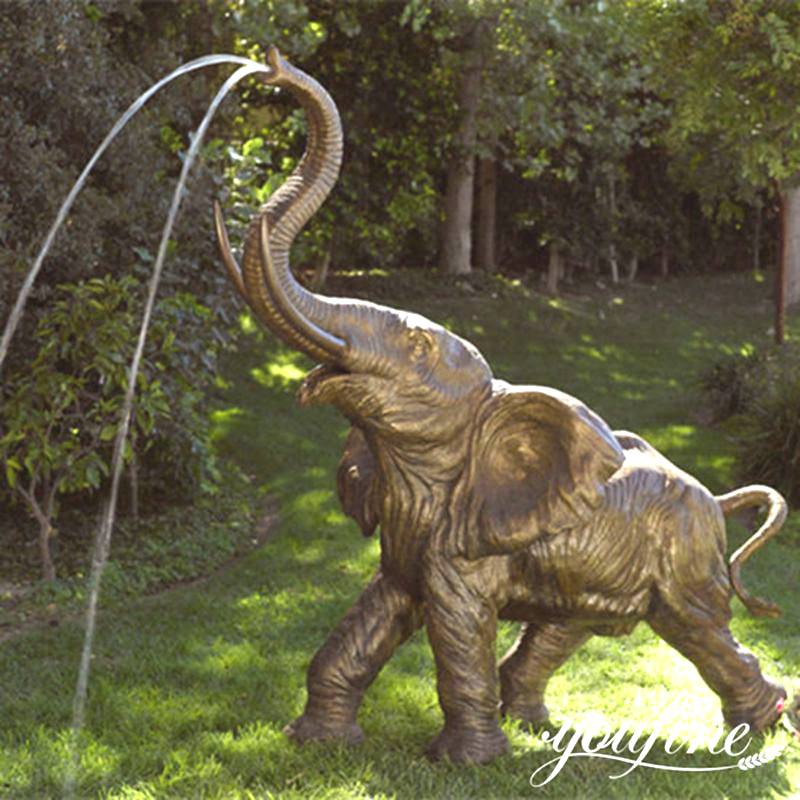 Advantages of Choosing YouFine Factory:
Usually, YouFine factories have professional bronze outdoor elephant fountain casting artists. These men were very good at casting bronze elephant garden fountains. Especially our artists have very high-quality requirements for bronze elephant jewelry. Therefore, our bronze content ratio is very strict. As many of us know, high-quality elephant sculpture could only be cast with a properly proportioned bronze content.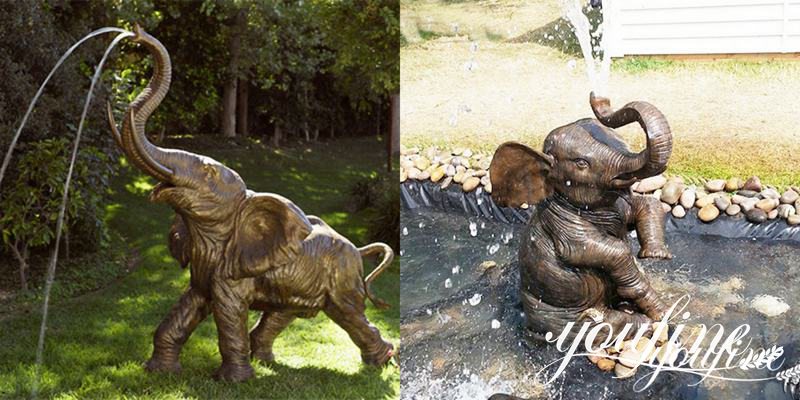 It is for this reason that we are confident in the longevity of the bronze elephant sculpture. The copper content inside our elephant carving is 5-8mm. So our bronze elephant fountain ornaments are sure to withstand the wind and rain. There is no doubt that by choosing the Youfeng factory, you may have a bronze elephant sculpture with good collectible and decorative value.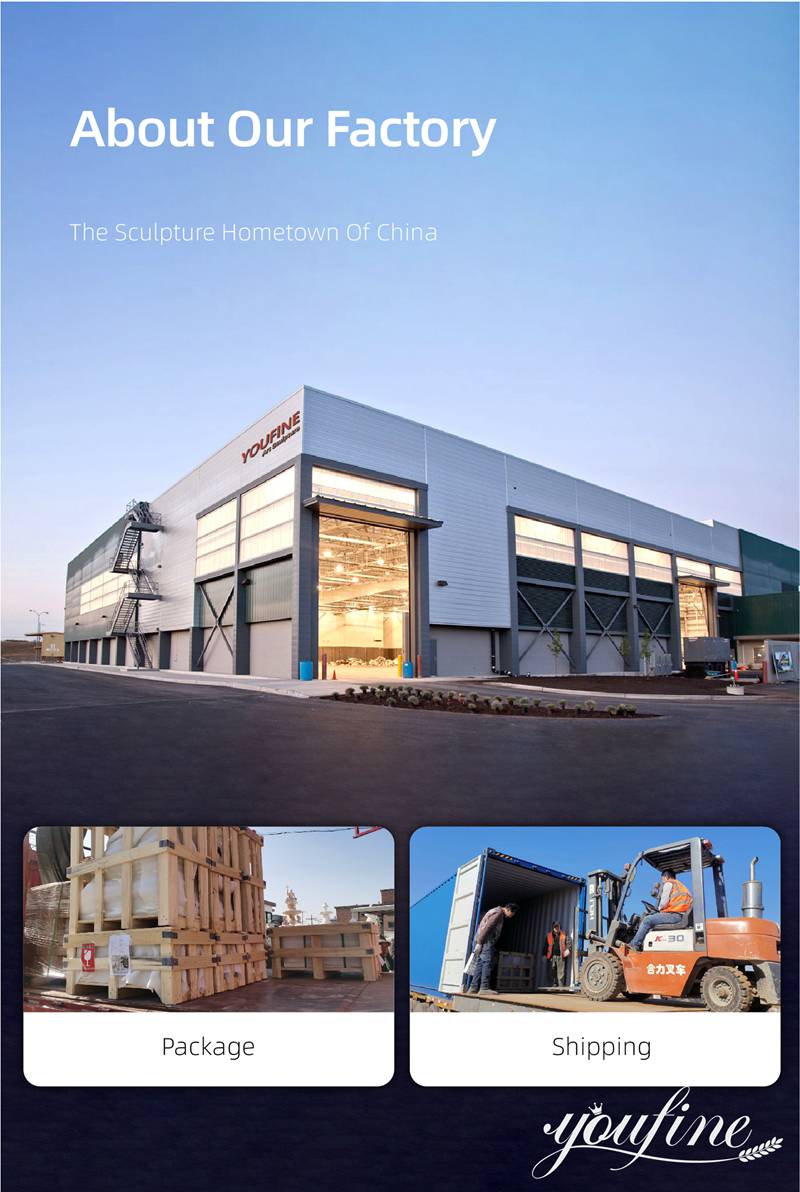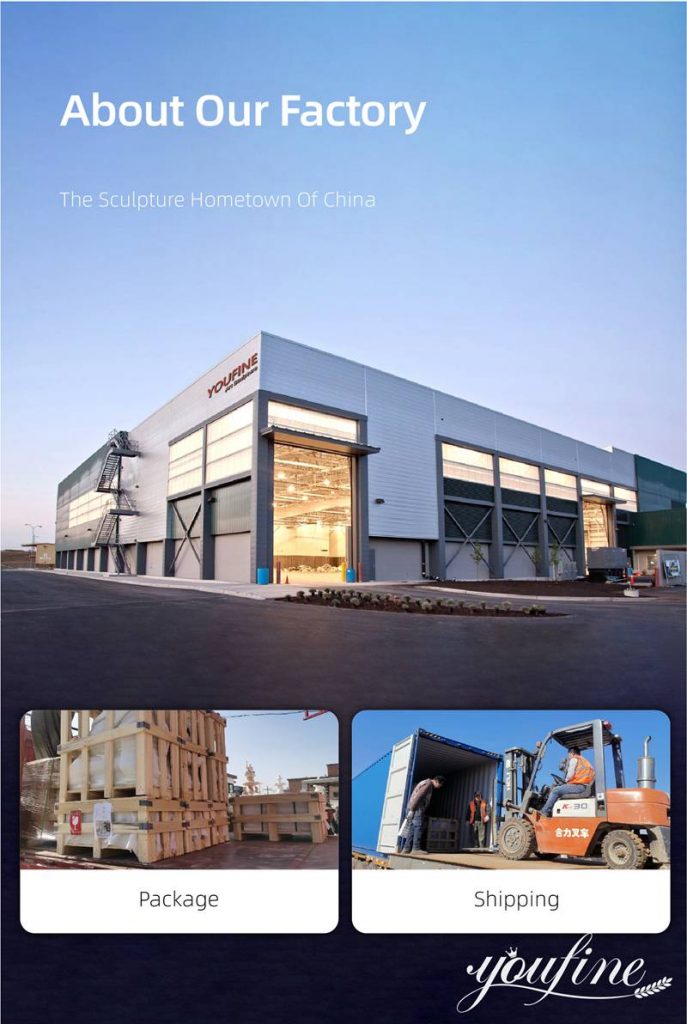 Traditional Lost Wax Method:
Artists at the YouFine factory cast bronze outdoor elephant water fountain using the traditional lost wax method. What we know best is that these particular traditional techniques have been around for five thousand years. There is no doubt that our artists have fully mastered this particular technique.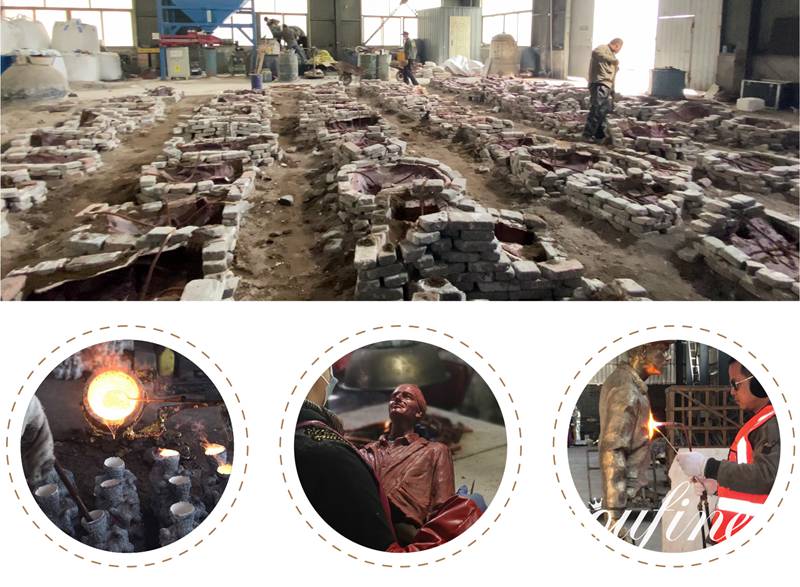 And, the artists at the YouFine factory have innovated this technological innovation. Among them, we use silica sol technology. This method helps ensure that the statue looks beautiful. In particular, the top elephant waterfall fountain has been used for a long time, and white spots would not appear on the surface of the sculpture. As a new result, YouFine's elephant waterfall fountain could have a long-term aesthetic.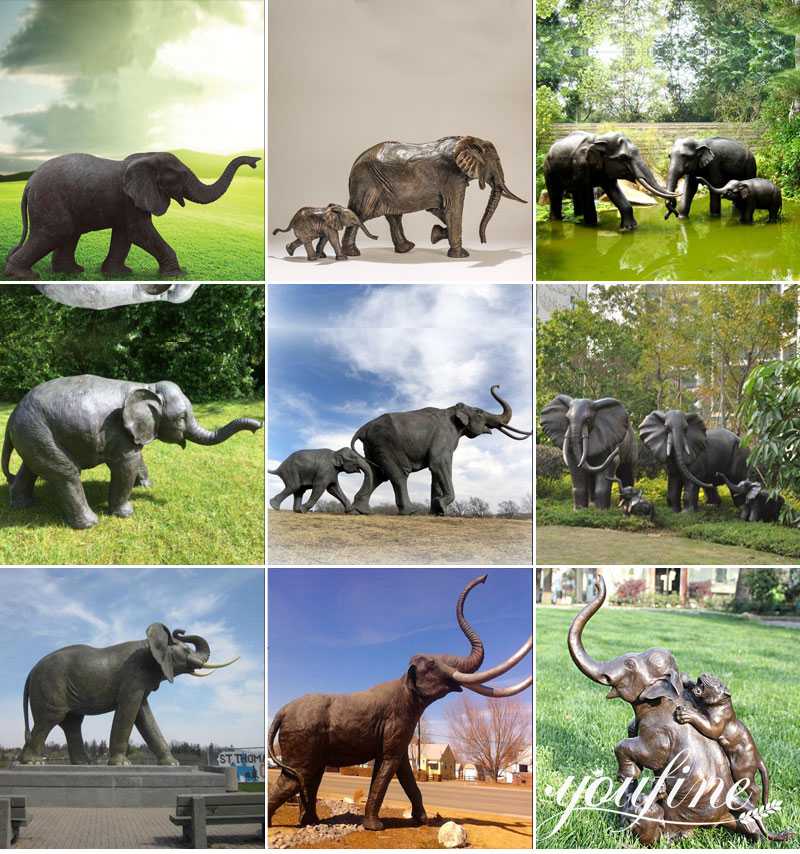 Realistic Clay Models:
Everyone agreed that a realistic clay model would ensure the fidelity of the bronze elephant. In particular, our artists learned to carve clay models of elephant sculptures from an early age. They were then able to sculpt the elephant's expression and appearance details 100% to life. You could clearly see how realistic this elephant mud model is. And, during the clay model sculpting process, our artists modify and adjust the details according to the client's request. We absolutely respect the aesthetic concerns of our clients. Of course, during this process, our artists would also give appropriate advice to clients. We are in awe of sculpture and artwork.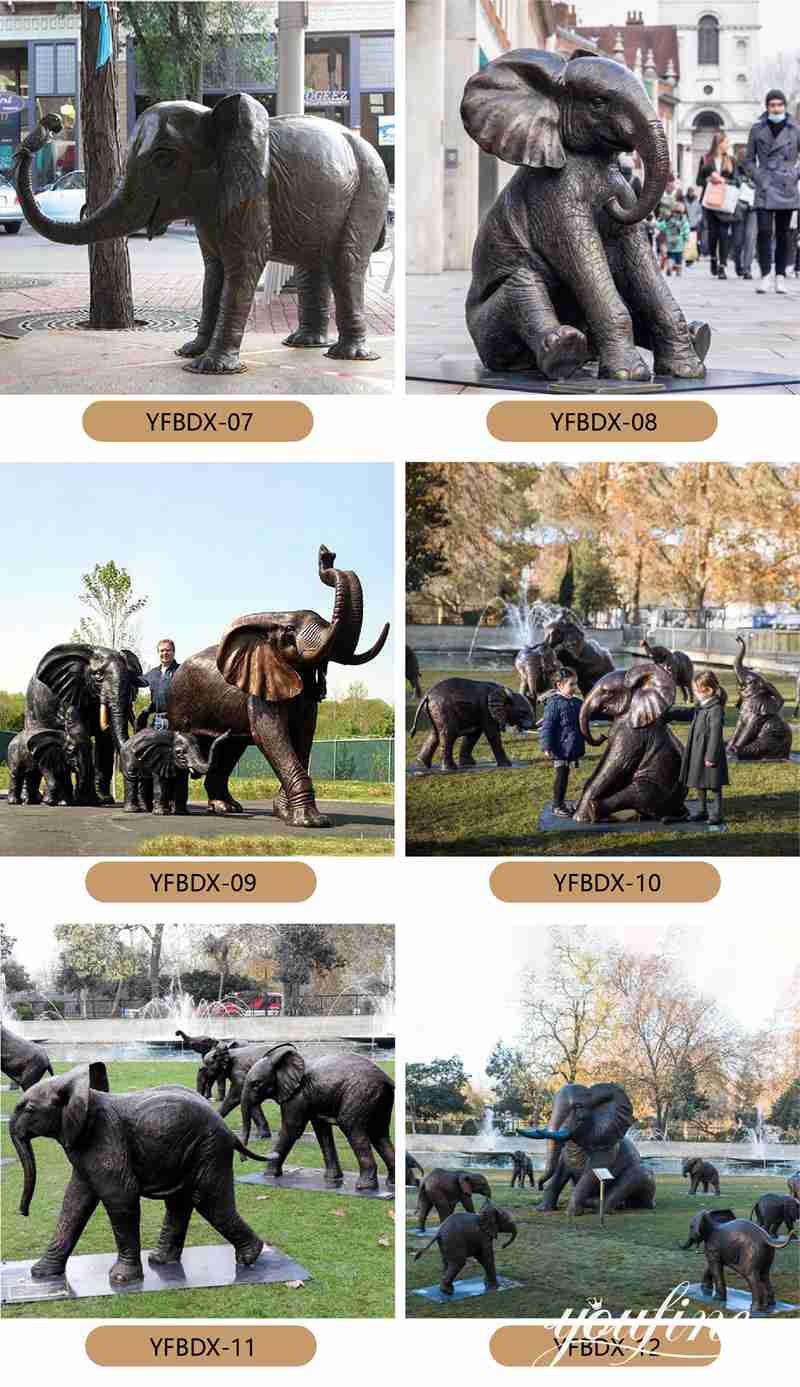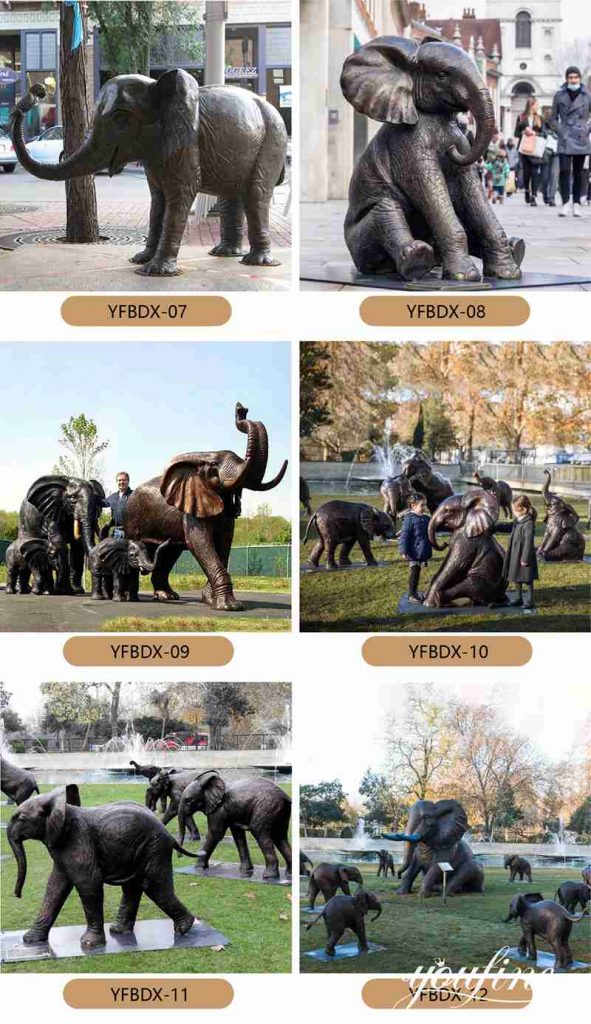 If this baby elephant fountain has touched your heart, please feel free to contact us for more casting details. Of course, our artists would cast more elaborate elephant sculpture fountains for you.