Description of Elephant Pool Fountain:
This elephant fountain outdoor is cast in high-quality bronze. You could clearly see that the huge body of this elephant is very realistic. His nose was raised high, and water jets would spray out of his nose. Also, the ears of the elephant sculpture are so real. The overall structure of our pool fountain statues is perfect. This is a large fountain sculpture decoration that you could not miss.
Characteristics of Elephants:
First, elephants are the largest land creatures. They are one of the most docile animals. In daily life, we often see elephants lift people up, and then carry people on their backs to get along with people. Our outdoor elephant fountain sculpture is very interesting. At the edge of the pool, the elephant stretched out its trunk and spewed water continuously. This huge animal has a cute image. When we see this scene, it makes people feel happy. Of course, this elephant fountain also brings more joy to people.
YouFine professional Casting Technique:
Our outdoor elephant animal fountain sculpture is very interesting. First of all, YouFine Bronze Elephant Fountain Sculpture is made of high-quality bronze material. And we use the traditional lost wax casting method. YouFine Elephant Sculptures not only look vivid but also allow our sculptures to be in contact with water for a long time. Moreover, the appearance of these bronze elephant sculptures would not corrode.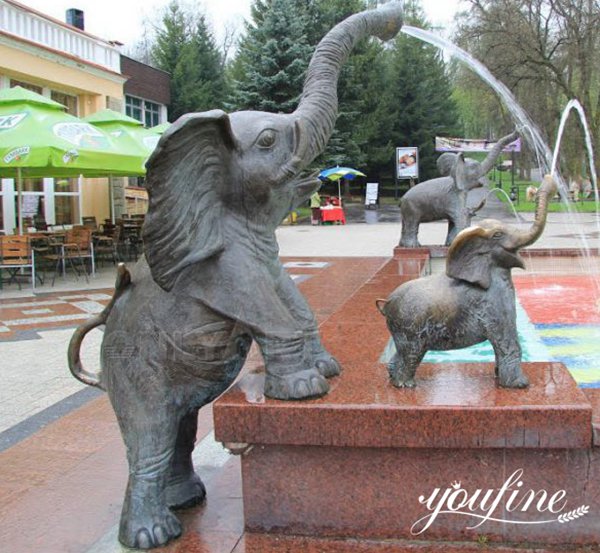 YouFine artists have extensive experience in sculpture casting. So they could restore the artistic style of the sculpture to a high degree, and we pay great attention to the exquisite details. Furthermore, we pay attention to the materials in the sculpture making. We use high-quality materials to make our sculptures not only look great but also stand the test of their inner qualities.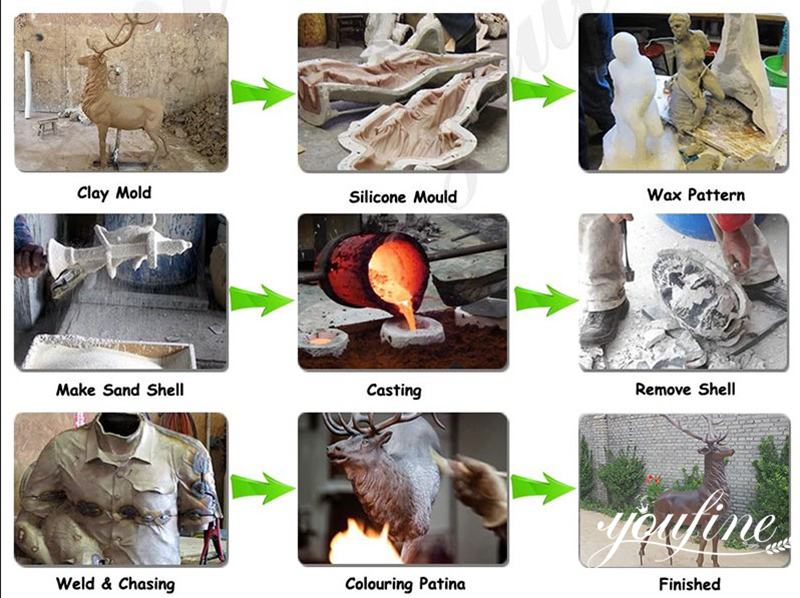 If you are looking for high-quality elephant fountain sculptures or all kinds of bronze animal sculptures, please contact us immediately. YouFine has an excellent team to provide you with excellent service.