Elephant Water Fountain Description:
YouFine elephant water fountain is very popular with customers. Although the elephant's body is very large, its clumsy appearance makes people like it very much. Please see our elephant fountain statue. This is a standing elephant. It is obvious that its two feet are on the ground, standing like a human being. In addition, looking at the two feet in the air, it also looks like our hands. Moreover, its head is raised high, spraying water on it, and the water comes out of its nostrils, which is even more interesting. You could use our fountain statue to add more vitality to your garden.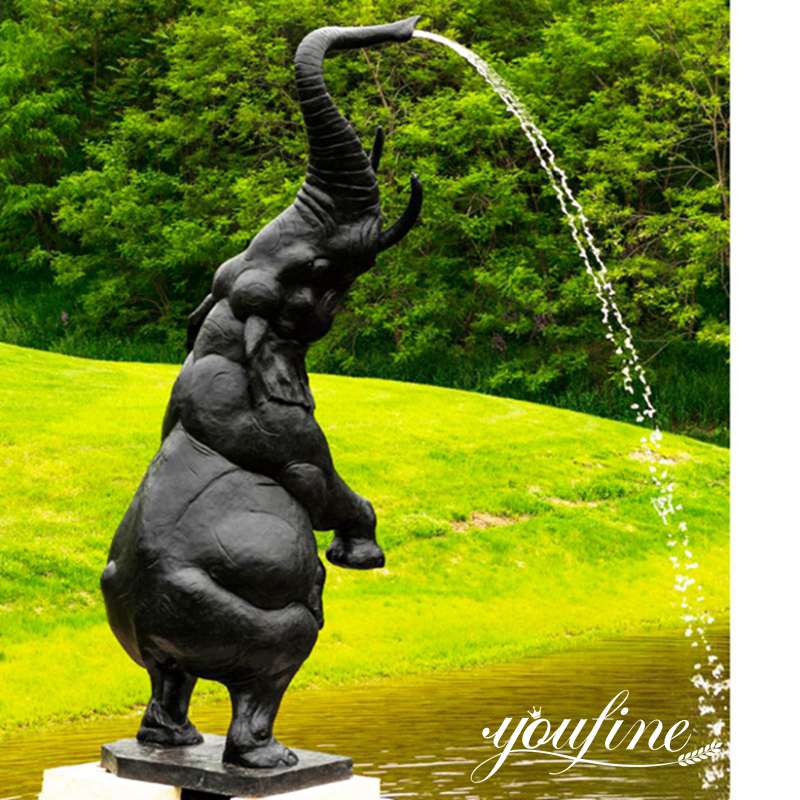 Unique fountain Nozzle:
We all know that fountains are not only ornamental but also practical. Then the water spray nozzle determines the beauty of the fountain. The sprinkler is the main working part to complete the artistic modeling of the fountain. Its principle is to have a certain water pressure, through the different shapes of the nozzle to form a gorgeous spray. The peculiar nozzle shape could create a variety of water landscapes. Therefore, it creates an exciting artistic effect. And the elephant water fountain nose nozzle brings more fun to the whole space.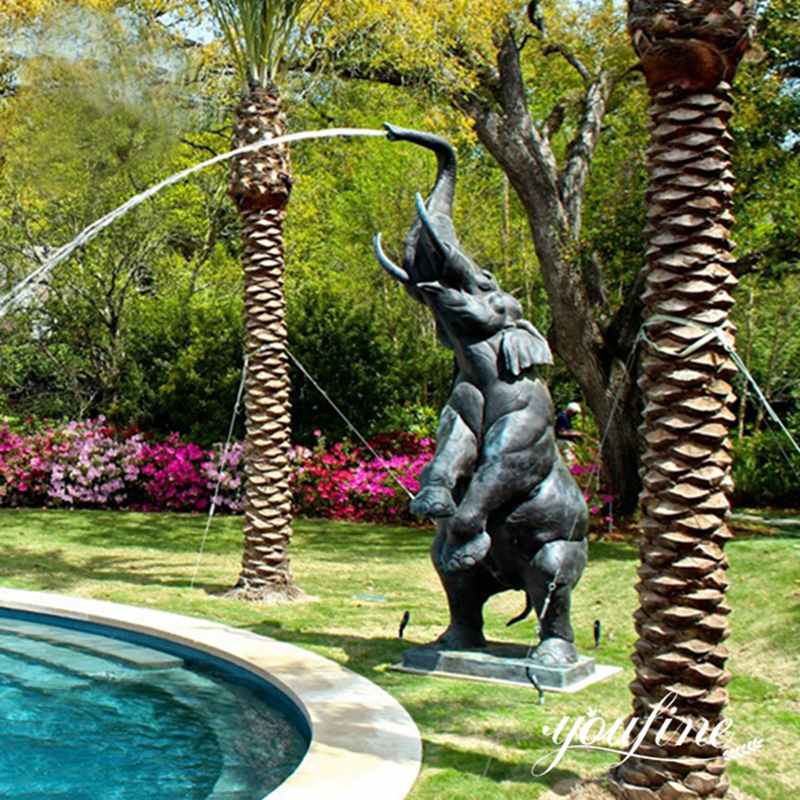 Interesting Fountain Effect:
Now we could see some fountain sculptures everywhere. In the middle of some squares, you could see the water flowing from the underground fountain. The scenery created by different spray effects is also different. Depending on the structure, we could see direct injection, rotation, water film, suction, atomization, and other types. Then, according to the flower shape of the spray, it could be divided into dandelion, morning glory, mushroom, ice tower, screen, and nozzle. Our elephant fountain mainly uses direct shots. You could see that we also used the principle of the parabola to make it spout a unique stream of water naturally.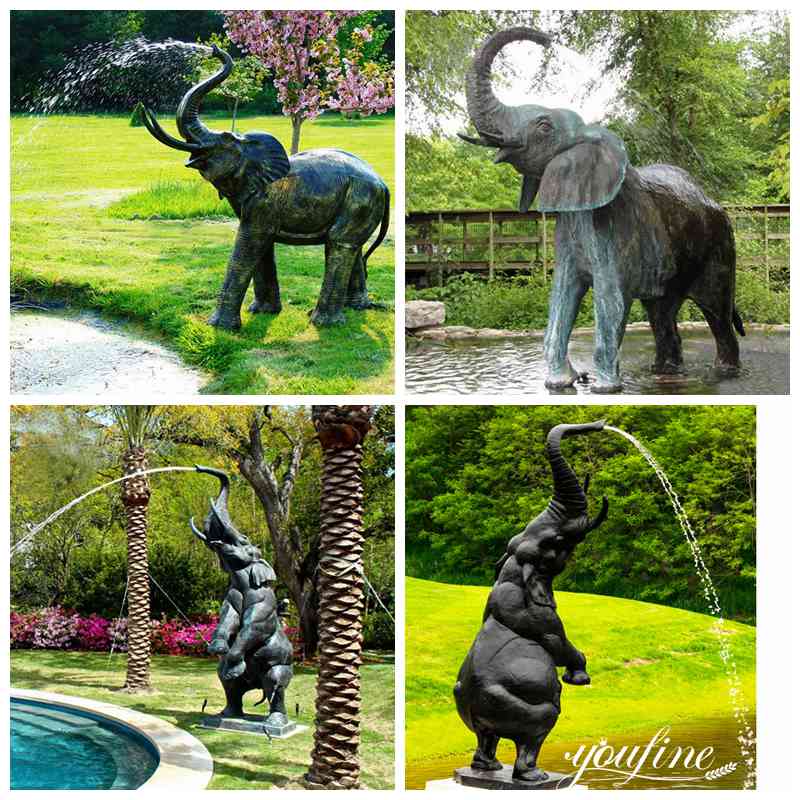 Why do People Like Animal Fountains?
Bronze animal fountain sculpture refers to artificial water spray equipment used to beautify the environment. It is a kind of animal sculpture. We usually place animals around or in the center of the fountain. These animal sculptures have a strong visual impact and complement the spectacular scenery of the fountain, making the environment more attractive. Of course, YouFine could also choose different animals according to people's preferences. The animal sculptures and the theme of the fountain contrast each other. The artists have cleverly gathered humanistic knowledge such as sculpture art and environmental beautification.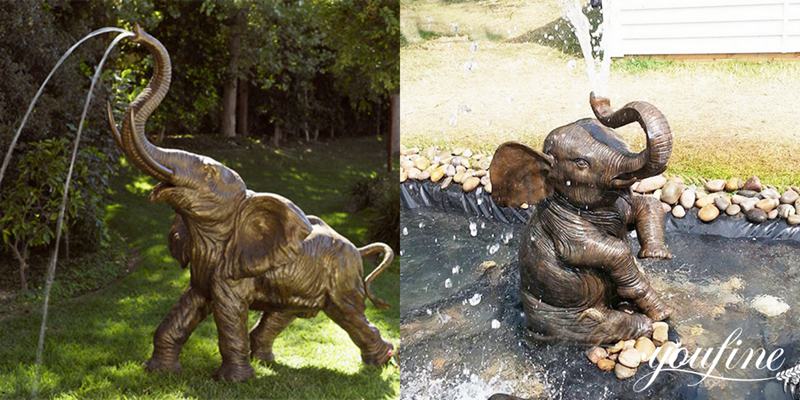 YouFine has researched and produced bronze outdoor animal fountain sculpture castings for many years. Therefore, YouFine has rich experience in casting. Of course, YouFine has many other fountain statues for you to choose from, and you could install them in your garden. If you are interested in this large elephant fountain, please contact us immediately.