Bronze Elephant Statue Details:
This large bronze elephant statue is 4 meters high, and the overall shape and design are exactly the same as the real huge elephant body. If you see this statue with your own eyes, you will be surprised by the design and size of this elephant. Because our elephant statue will attract you not only with its very large size. It will also attract you with its amazing details and the highest quality.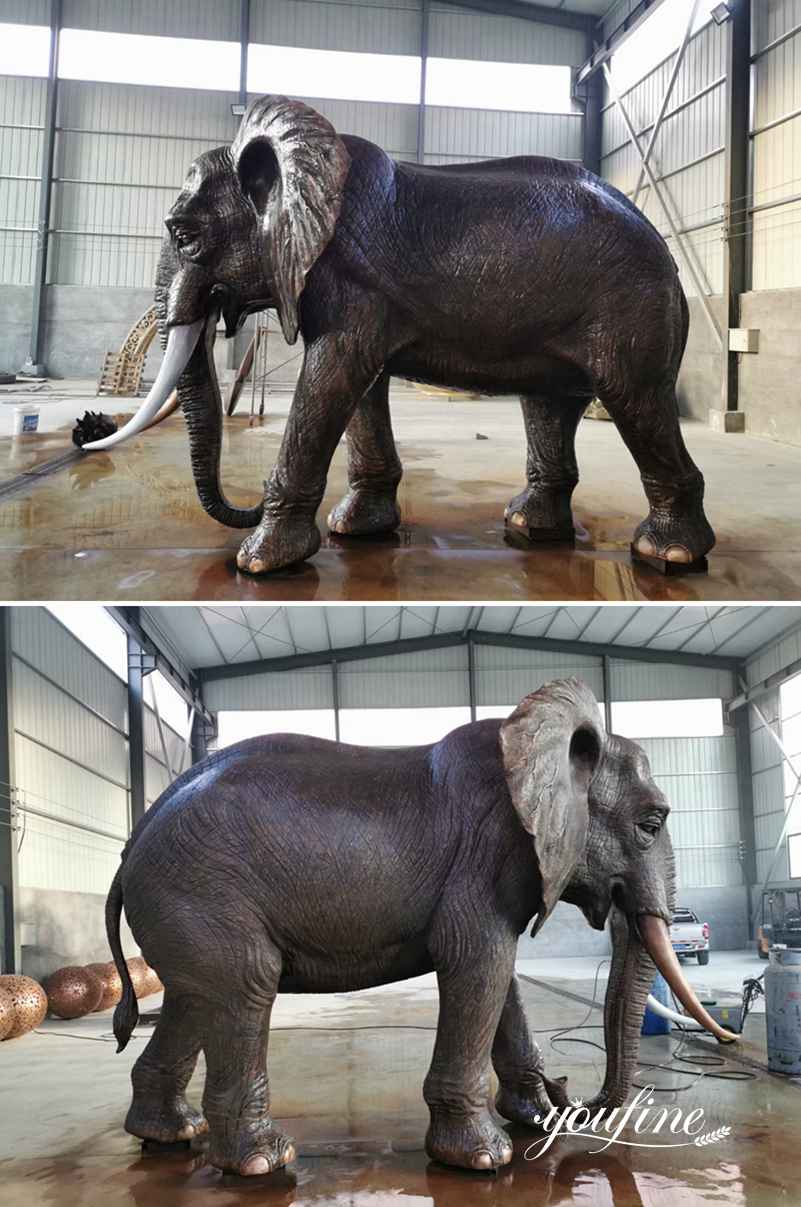 Why Are Elephants Loved by People?
Elephants are wonderful animals, they are friendly, docile, and easy to approach. In Chinese culture, the elephant is a homonym for "auspicious". Therefore, it is deeply loved by people. And because of the beauty of elephants, they are often used as outdoor decorations from ancient times to the present. In India, elephants are even more sacred. They not only respect but also love elephants.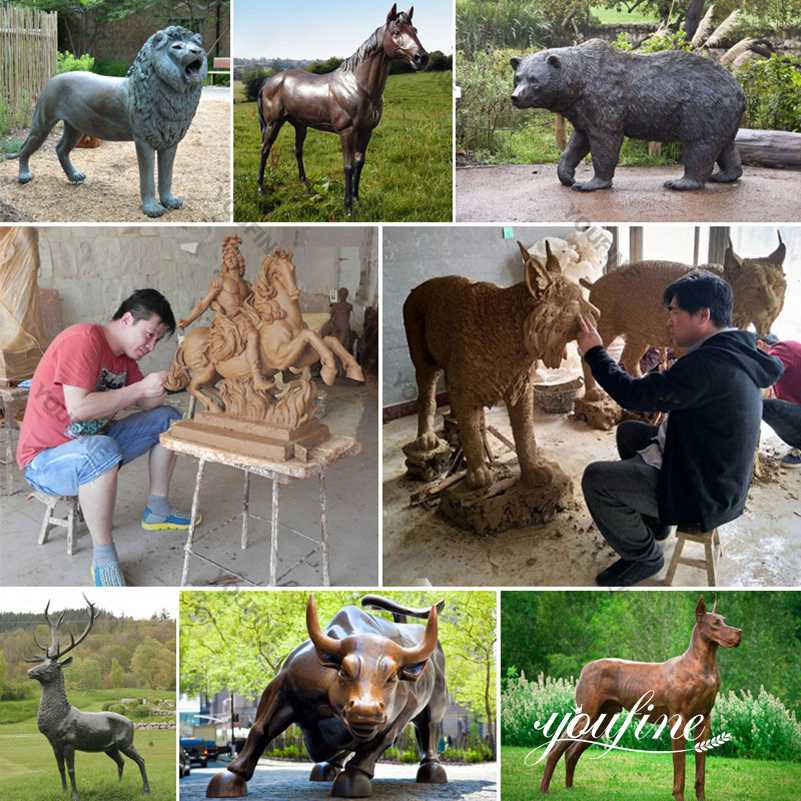 YouFine Uses the Lost Wax Method:
The entire large bronze elephant statue would use the traditional lost wax method. At the same time, our factory would use the ammonia process. Over time, it could make sure that no white spots appear on the surface of the sculpture. As a professional factory, our professional masters could also fully restore all the details of this elephant sculpture. To ensure that it is 100% similar to the original. Especially the delicate patterns on the surface of the sculpture, these would be carefully cast by our masters.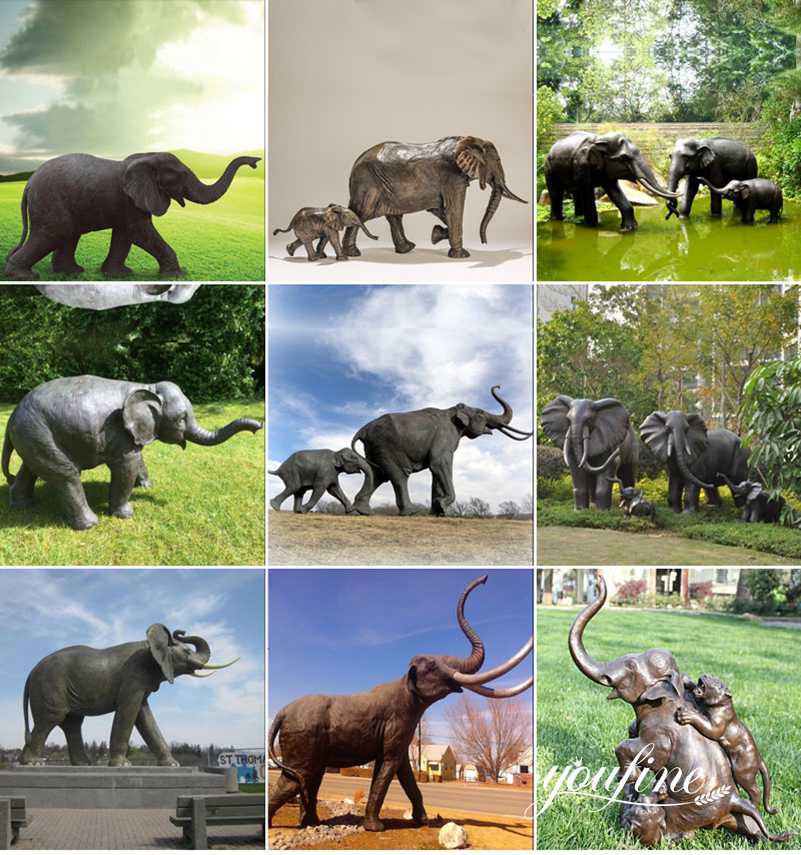 Placement:
Elephants do not often appear in people's sight due to their huge bodies and living environment. Under normal circumstances, we can only see real elephants in the zoo. However, our large bronze elephant statues can appear in people's lives. Our elephant statues can not only place in zoos, gardens, and squares as decorations. It can also place in office buildings and commercial plazas, where the beautiful meaning of good luck will bring you wealth.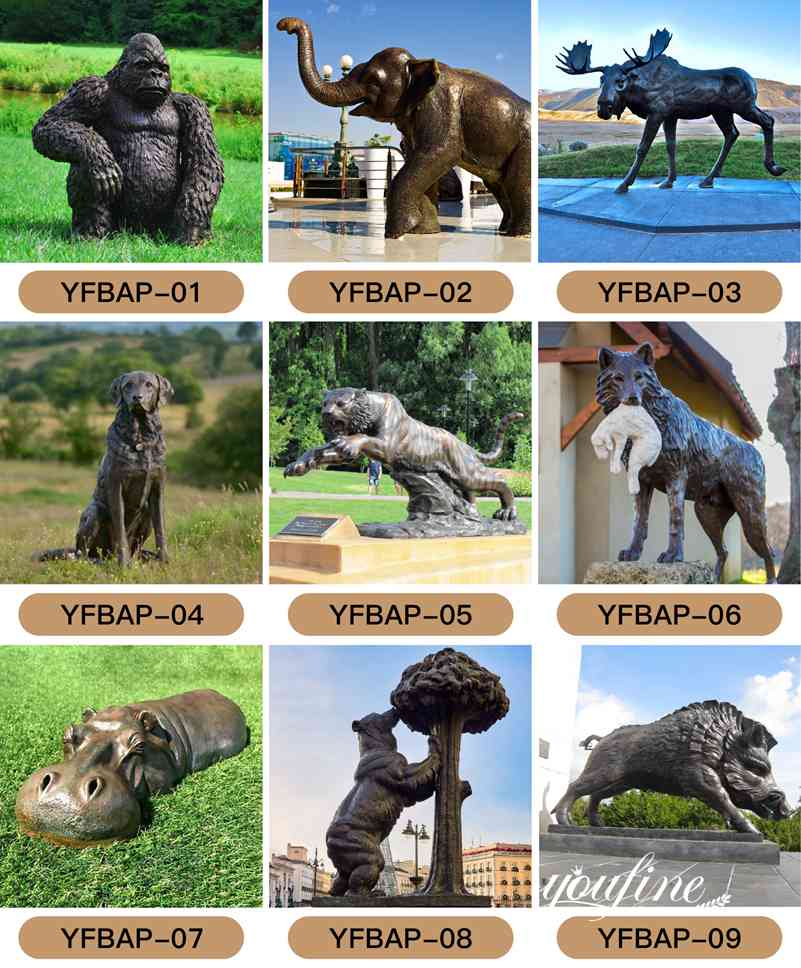 YouFine is a professional bronze statue casting factory, and we will definitely be able to provide you with a high-quality bronze elephant statue. If you are very fond of this statue, please feel free to contact YouFine.