In this serene and enchanting oasis, our Bronze Alligator Fountain beckons with its captivating allure. The coloration of this masterpiece is meticulously crafted to perfection, accentuating every detail of the lifelike alligator sculpture. With its strikingly realistic appearance, this fountain becomes a show-stopping centerpiece in any outdoor space.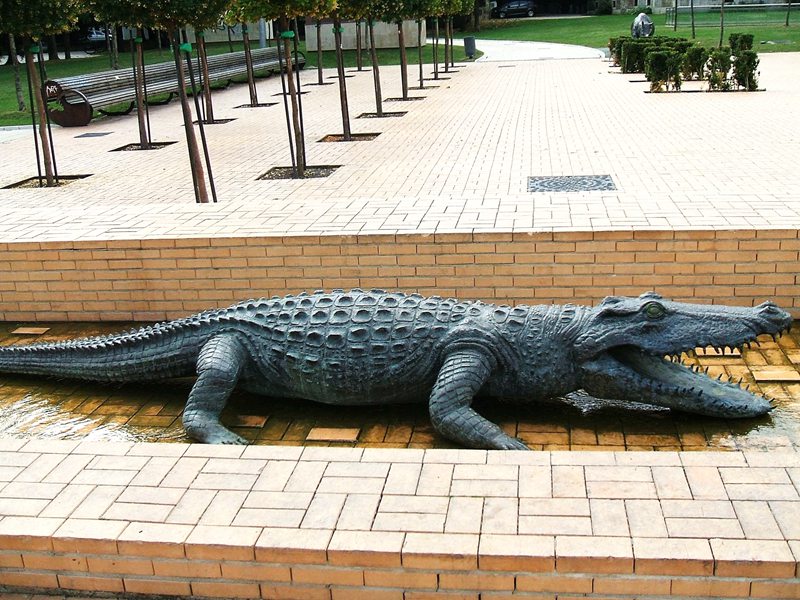 The craftsmanship is unparalleled, making it a remarkable addition to gardens, parks, and even luxury resorts. The alligator's body is intricately designed, capturing the essence of these majestic creatures in their natural habitat. Rest assured, our lost wax bronze casting technique guarantees unparalleled quality.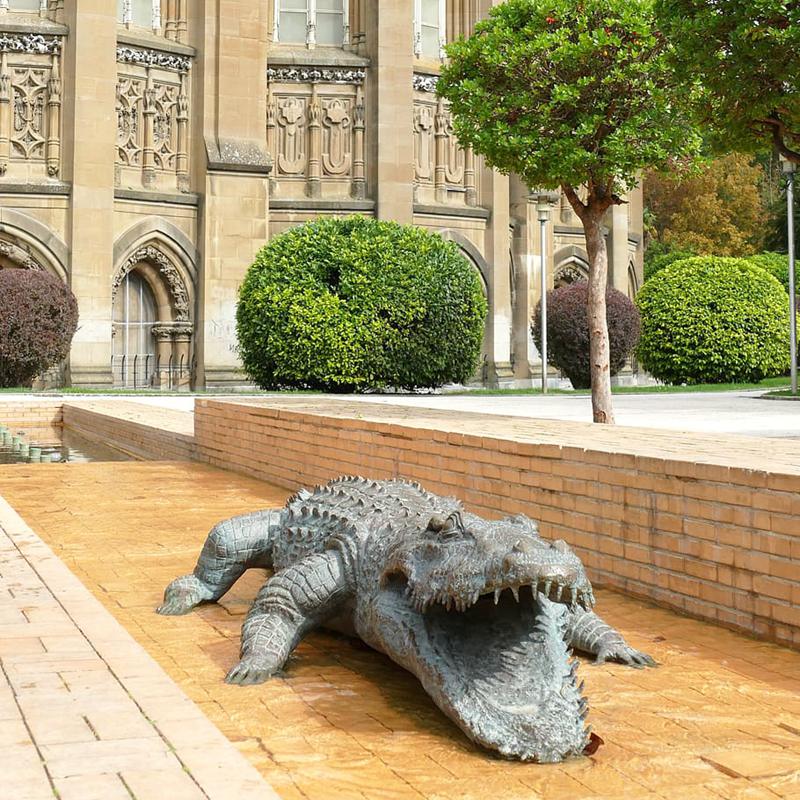 Serene Water Flow and Stunning Alligator Design
A symphony of water gently cascades from the alligator's mouth, creating a mesmerizing sight and soothing melody. Our artisans have ingeniously incorporated the fountain's water flow into the design, ensuring a smooth and seamless experience. Each element of the fountain is carefully constructed to achieve the perfect balance between aesthetics and functionality. The alligator's mouth acts as a natural spout, gracefully releasing water into the surrounding basin, allowing guests to bask in the calming ambiance and connect with nature.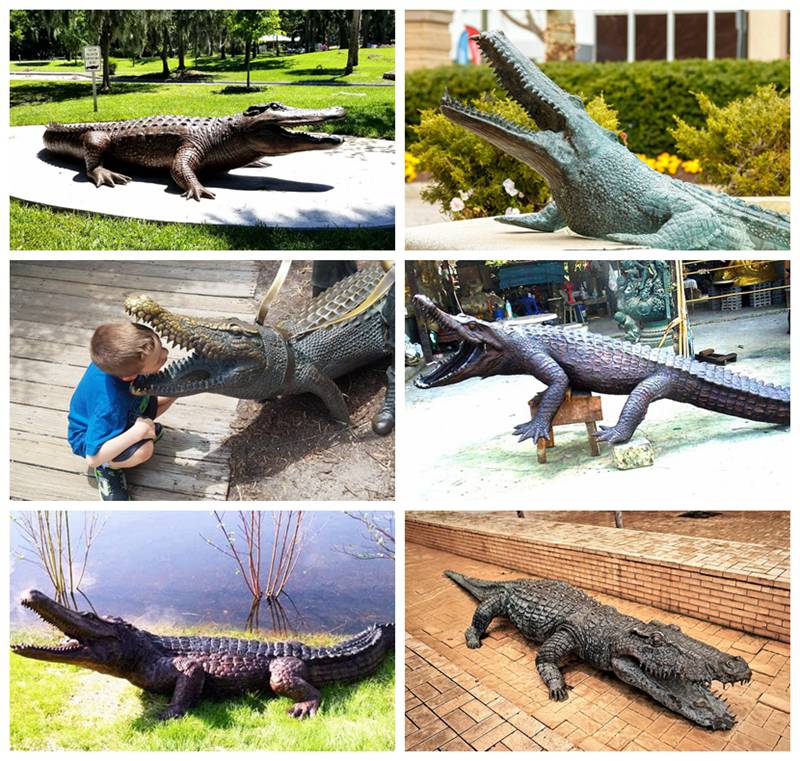 Customizable Alligator Fountain for Your Personal Vision
At YouFine, we take pride in offering our clients the freedom to customize their Alligator Fountain to suit their unique preferences. Whether you envision the alligator standing tall, playfully poised to spray water, or prefer the laid-back posture of a relaxing alligator, our artisans could expertly bring your vision to life. Additionally, the coloration of the alligator's scales could be tailored to harmonize with the surroundings, ensuring seamless integration into any landscape or design concept.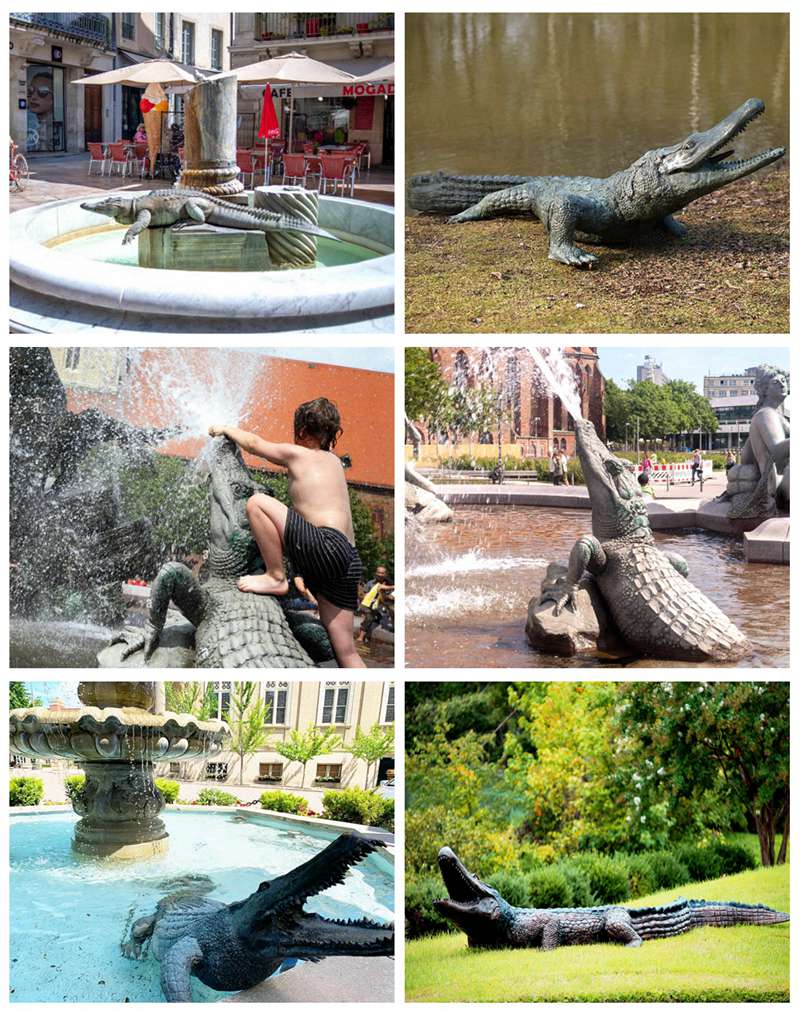 Masterful Artisans Creating Lifelike Alligator Fountains
Our team of skilled artisans possesses decades of experience in the art of bronze casting, breathing life into every sculpture they create. With a deep understanding of anatomy and a keen eye for detail, they meticulously craft each alligator fountain with remarkable precision. From the texture of the scales to the gleam in the eyes, every element is carefully honed to reflect the true essence of these incredible creatures. The result is a lifelike alligator fountain that stands as a testament to the talent and dedication of our exceptional artists.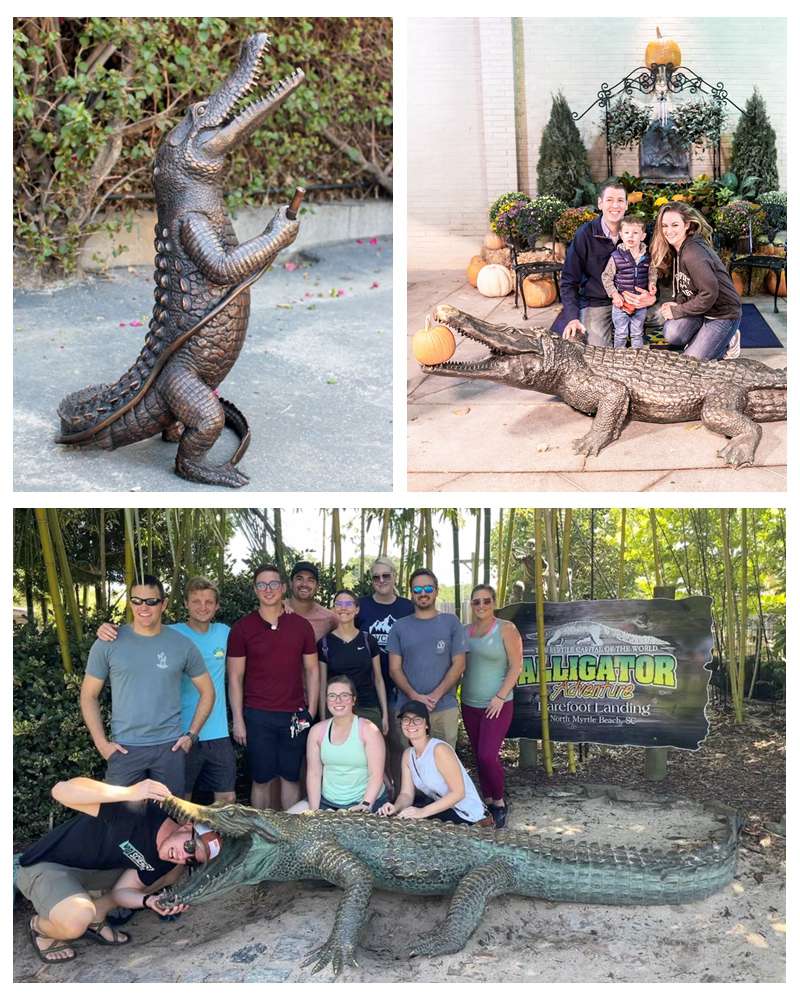 An Abundant of Alligator Fountain Clay Models
Choosing the perfect Alligator Fountain for your space has never been easier with our diverse array of clay models. YouFine boasts an impressive collection of pre-designed alligator sculptures, each one showcasing unique postures and expressions. Clients could explore these options, selecting the one that resonates most with their taste and aesthetic preferences. This extensive selection ensures that every customer finds an alligator fountain that complements their outdoor setting flawlessly, while also helping them save costs without compromising on quality.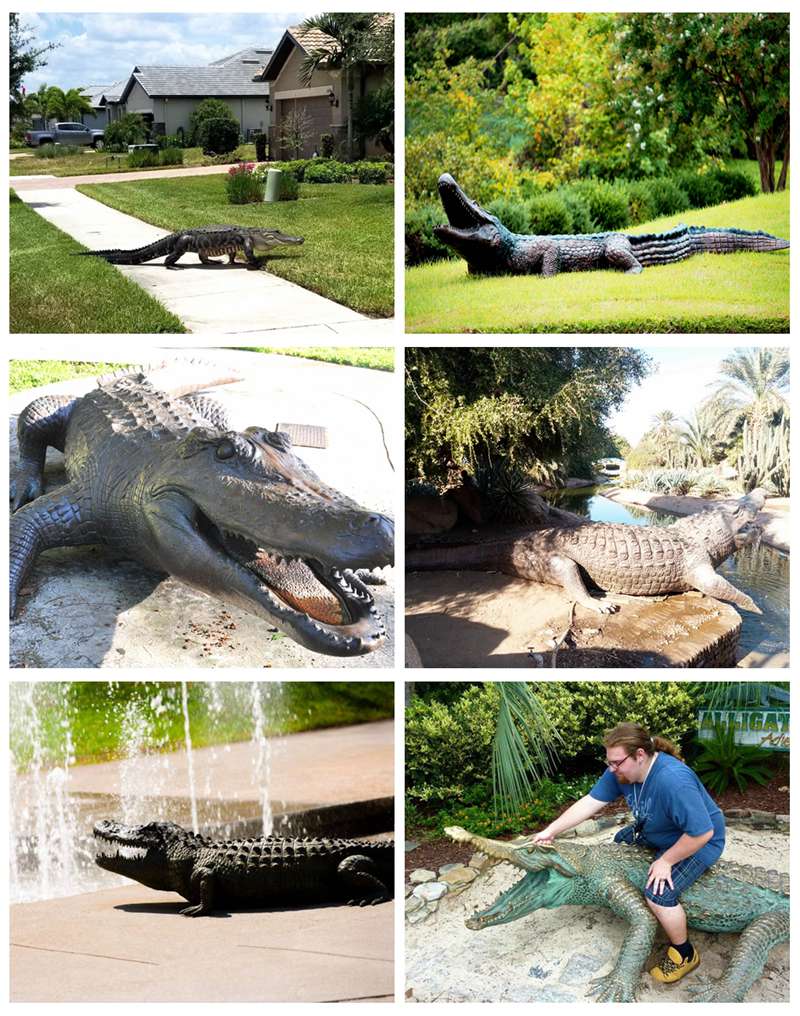 Trust YouFine for an Exquisite Alligator Fountain
When it comes to premium-quality bronze sculptures, YouFine is a name that stands above the rest. Our commitment to perfection, craftsmanship, and client satisfaction has earned us the trust of clients worldwide. With our alligator fountains, you could experience the perfect amalgamation of art and functionality, elevating any outdoor space into a captivating oasis.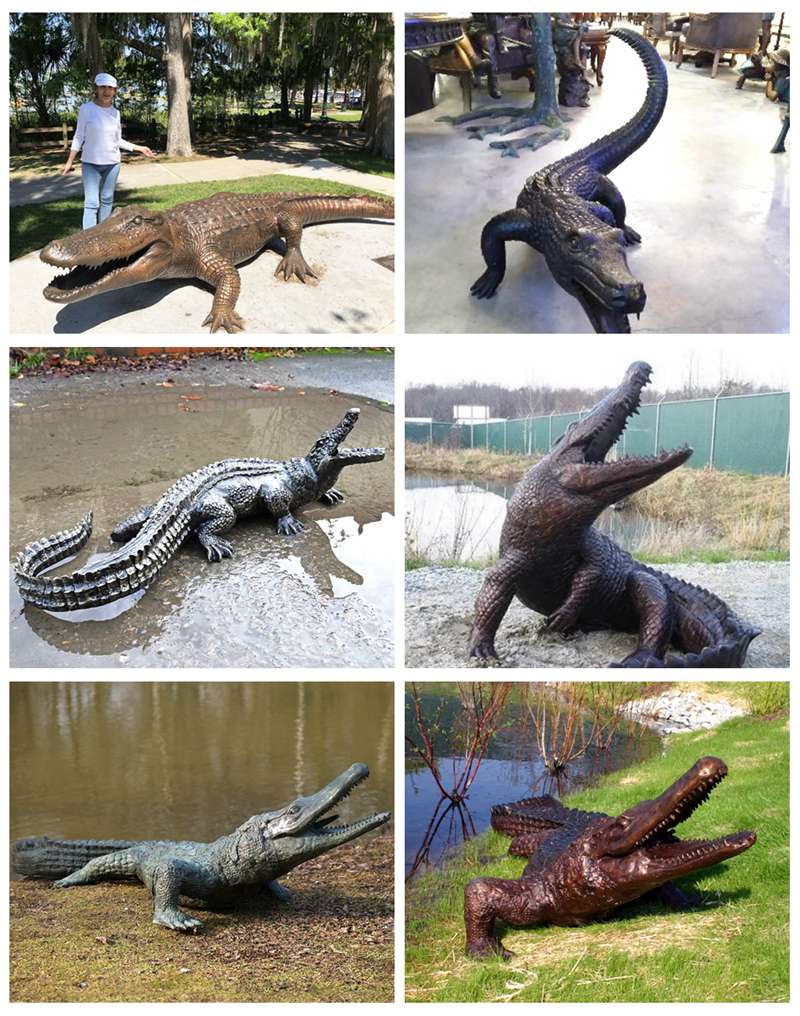 Embrace the allure of nature and immerse yourself in the grace and majesty of the Bronze Alligator Fountain, a testament to the exquisite artistry and expertise of YouFine.