Introducing Bronze Garden Sculptures for Sale:
YouFine has many high-quality bronze garden sculptures for sale. We all know the forgiving qualities of goats. So, this is a great sculpture for you to place in your church or garden. You could clearly see that our garden sculptures are full of brilliance, especially the goat hair is still shining brightly. This is because our artists use chemical coloring, so the colors of our park sculptures are very natural and beautiful. In particular, the horns of the goat sculpture are so powerful and vibrant. We believe that when these bronze garden sculptures for sale appear in your park, they would definitely bring more fun to your family.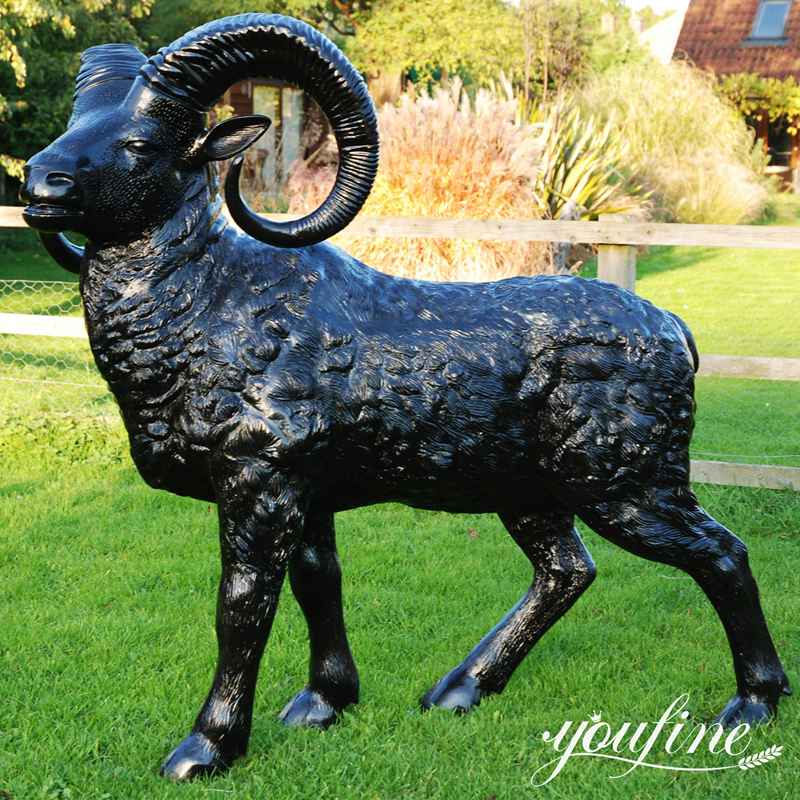 Goat Has Good Expectations:
Everyone thinks that goats have auspicious meanings. Therefore, placing goat sculptures at home could bring good luck to the family. Of course, this also reflects our simple aesthetic tendencies. In ancient times, goats were one of the few precious possessions of people. Naturally, the larger the number, the better. Now, with the passage of time, the country is prosperous and the people are strong.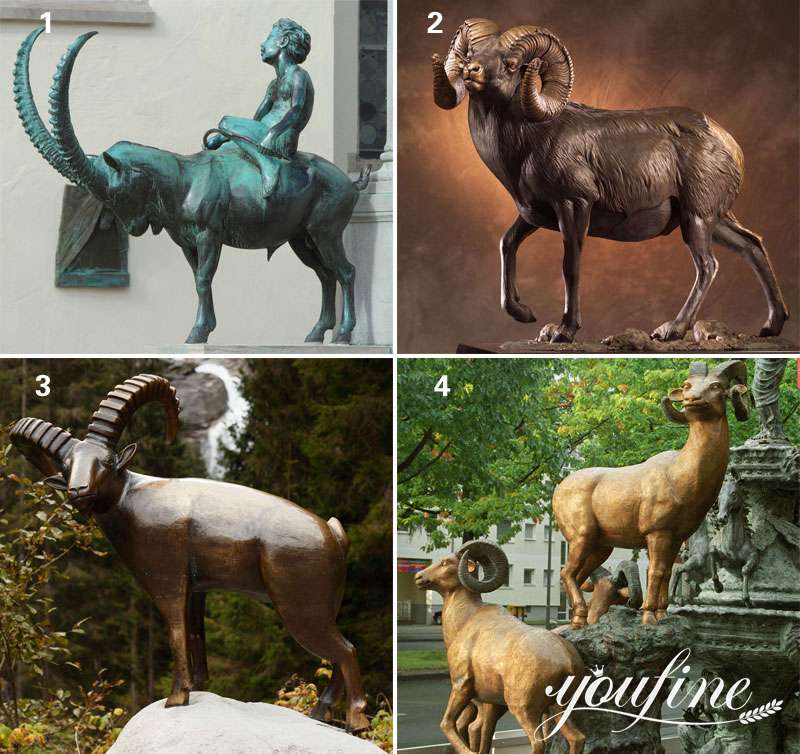 Although goats are no longer as precious as they were in ancient times, people's expectations for beauty are still fiery. Therefore, people still have the idea of creating a better life. Then goat sculptures are becoming more and more popular. In addition, goats have a metaphor for justice. Therefore, the goat has an image of integrity in the minds of the ancients. Over time, people have regarded the goat as a symbol of justice. Since goat sculptures are full of so many beautiful meanings, why don't you hurry up and cast realistic bronze garden sculptures for sale for your garden?
Realistic Clay Model:
Before we make the actual park animal sculptures, we make a clay mold. And, YouFine's artists are highly skilled and skilled to make the final product the most vivid and lifelike. Artists in our factory learn to make clay molds from a young age. They learn from well-known masters in the sculpture world. So, every clay mold born from them is probably the most realistic. So in the end the goat sculpture would meet your expectations to the fullest.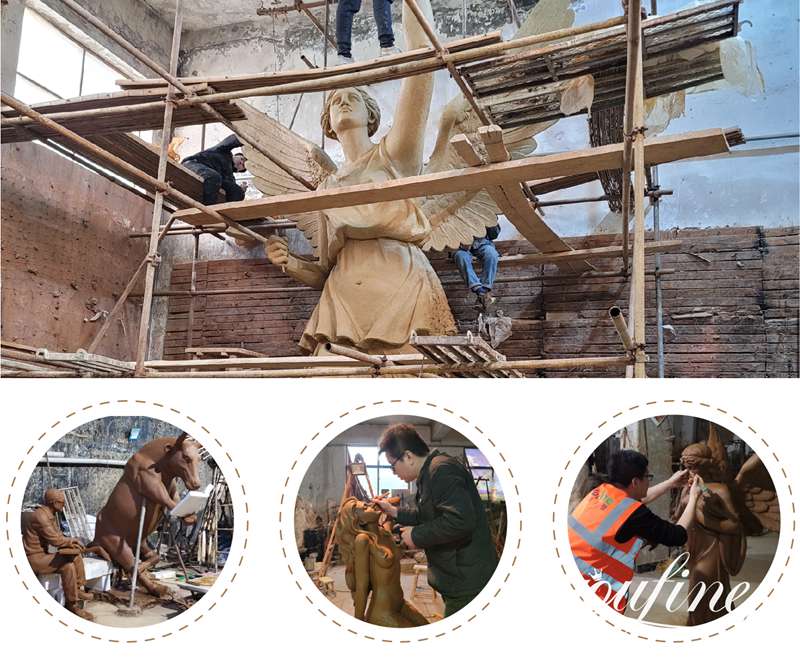 The Advantages of Bronze Statues:
First, we made countless bronze sculptures. Also, the materials we use to cast bronze animals are highly resistant to corrosion. Therefore, it could be placed outdoors for a long time. Of course, your goat sculpture would have a longer lifespan.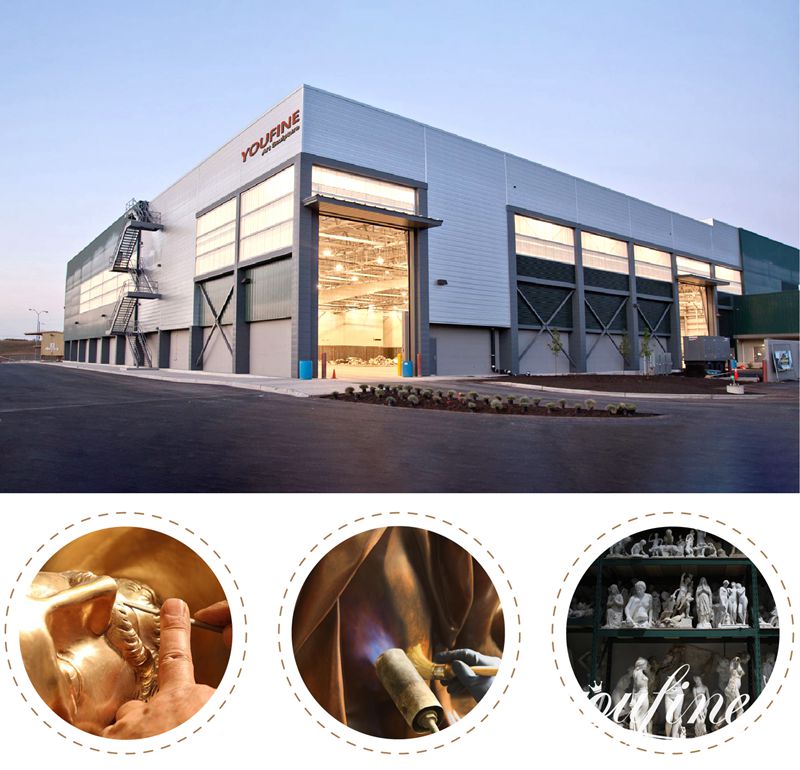 Secondly, the color of the surface of the bronze statue could be diversified. Our artists use chemical coloring methods. And over time, the color of the sculptural surface would become more natural.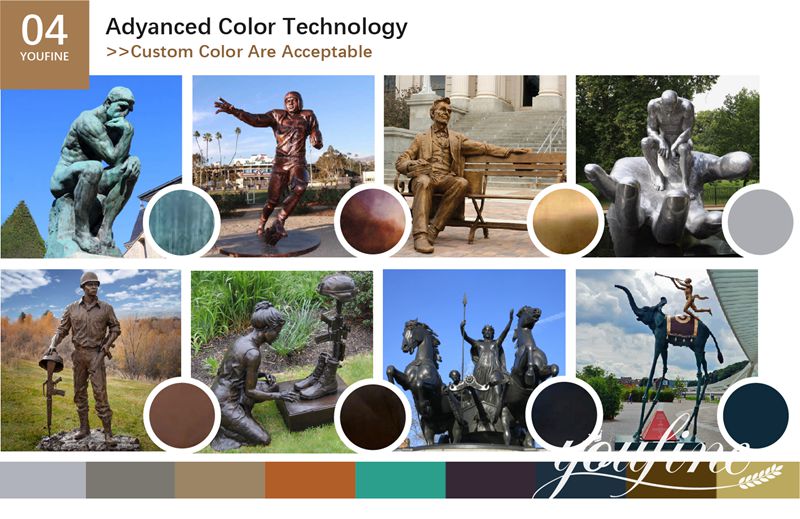 Besides this goat statue, we also have other animal statues such as a bronze bull statue, bronze lion statue, bronze elephant, and many more. Well, if you want such an animal sculpture outdoor decoration, please contact us as soon as possible. We would offer you the best price.