This lifelike sculpture brings a burst of color and vibrancy to gardens, patios, and even interior spaces. Cast with exquisite attention to detail, our bronze parrot statue captures the essence of these magnificent birds, from their vivid plumage to their charming poses. Whether perched on a branch or nestled among flowers, this bronze parrot adds a touch of nature's beauty to your surroundings.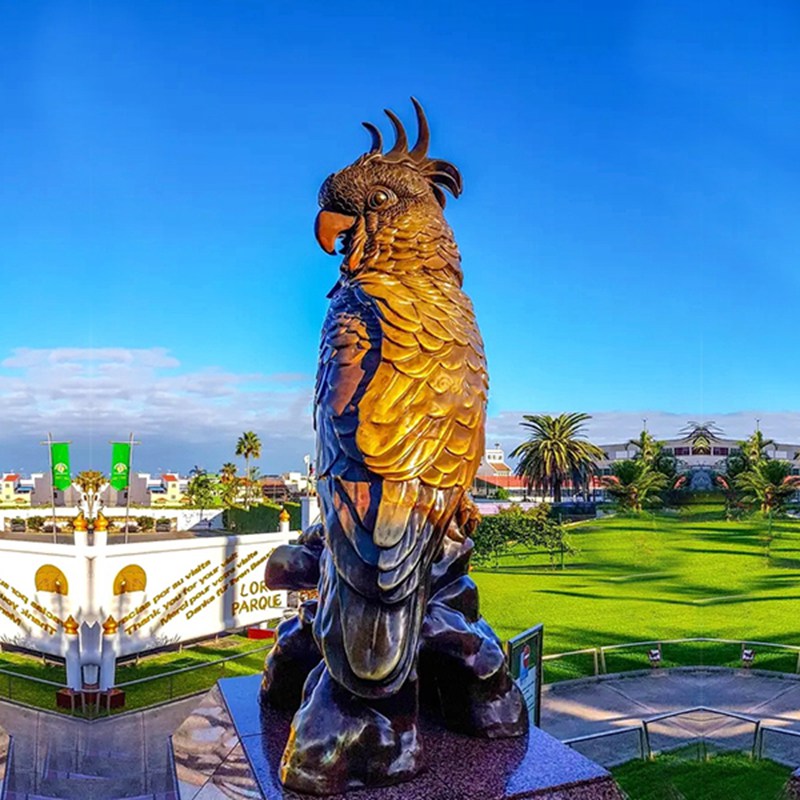 Its durable construction ensures it would enchant your space for years to come, and its weathering over time would only enhance its character. Make a statement with this stunning Bronze Parrot Statue, a delightful addition to any setting.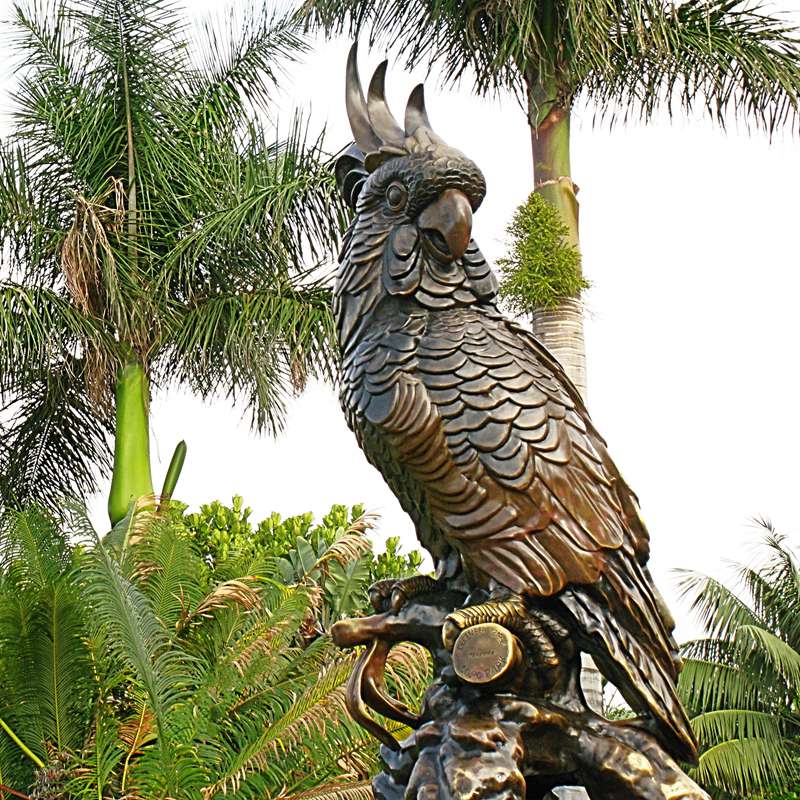 Bronze Parrot Exquisite Detail:
This life-sized Bronze Parrot Statue boasts an exquisite attention to detail that brings the splendor of these birds to life. Its feathers are meticulously crafted to shine with a natural luster, creating a captivating play of light and shadow. The intricacies of the parrot's head are nothing short of remarkable, with lifelike features that include keen, expressive eyes that seem to gleam with intelligence.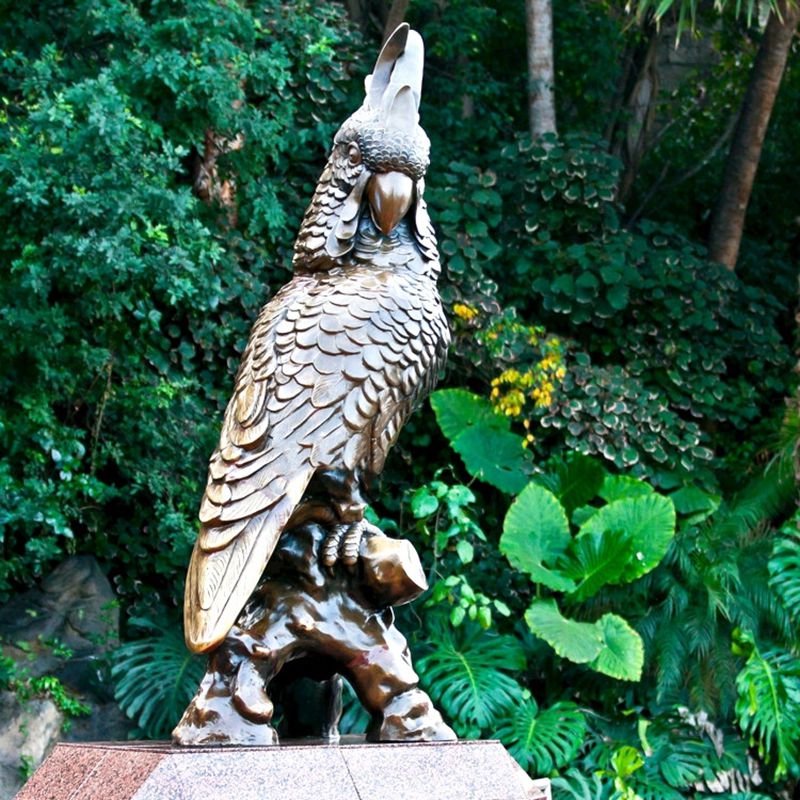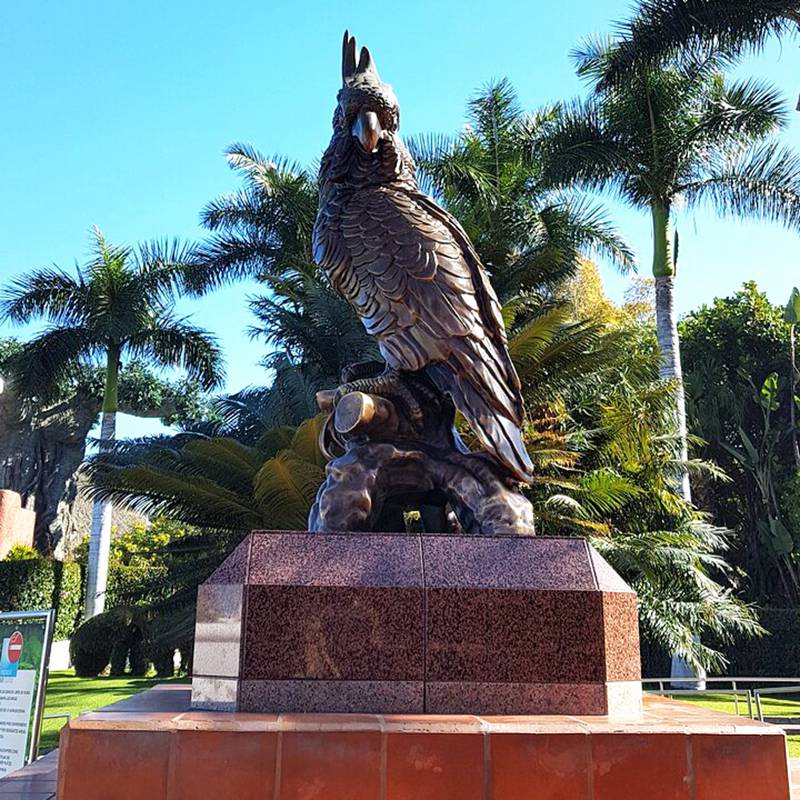 Additionally, the parrot's head is adorned with feathers that gracefully extend upwards, capturing the bird in a truly extraordinary pose that exudes a sense of regal elegance. This sculpture is a testament to the skilled artistry of our craftsmen, delivering a piece that is not only visually stunning but also incredibly lifelike in its portrayal of these magnificent creatures.
Many Bronze Bird Sculptures:
we cast a diverse range of bronze bird sculptures, catering to the unique tastes and preferences of our clientele. Our portfolio includes an array of majestic sculptures featuring magnificent creatures like the mighty Bald Eagle, captured in all its grandeur and splendor. We also craft delicate and charming sculptures, such as the enchanting ones crane, which exhibits intricate detailing that truly brings these birds to life.
Our commitment to excellence means that we create sculptures that span the entire spectrum of bird species, ensuring that there's something for every nature enthusiast and art lover. Whether it's the soaring majesty of an eagle or the gentle grace of a quail, our bronze bird sculptures are a testament to the artistry and craftsmanship that define our work.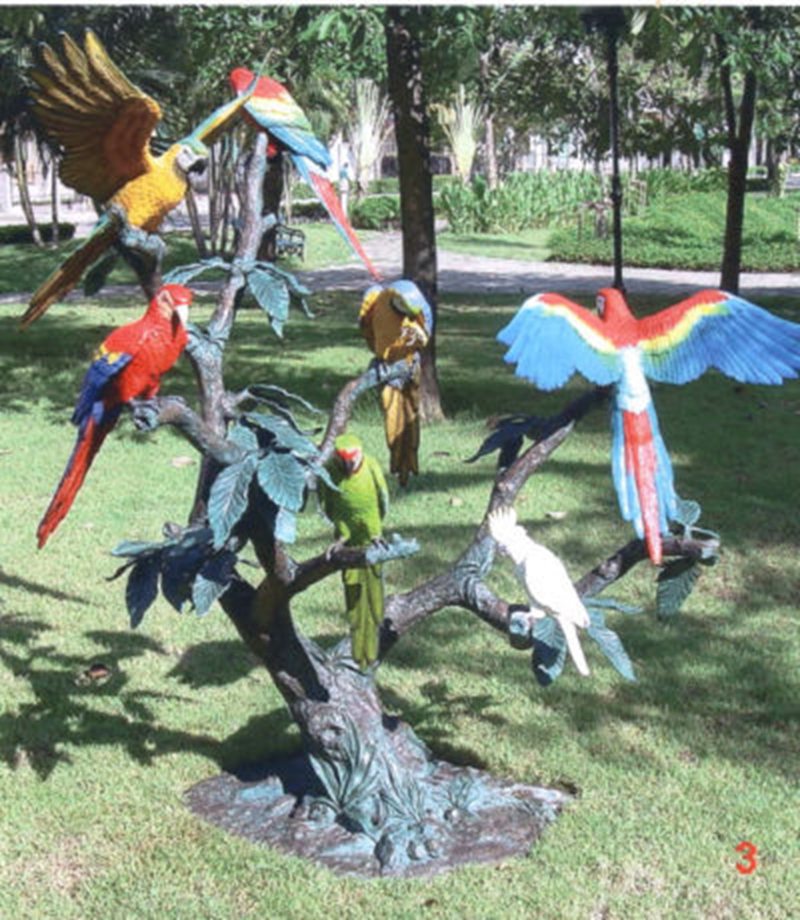 YouFine Bronze Parrot Advantage:
At YouFine, we take pride in our traditional lost-wax casting method, which we employ to craft our stunning Bronze Parrot Statue and a wide range of other bird sculptures. This age-old technique starts with a detailed photo or drawing and evolves into a series of intricate stencils. Our skilled artists, with years of casting experience, have created various types of bird sculptures, each a testament to their exceptional craftsmanship, expertise, and creativity.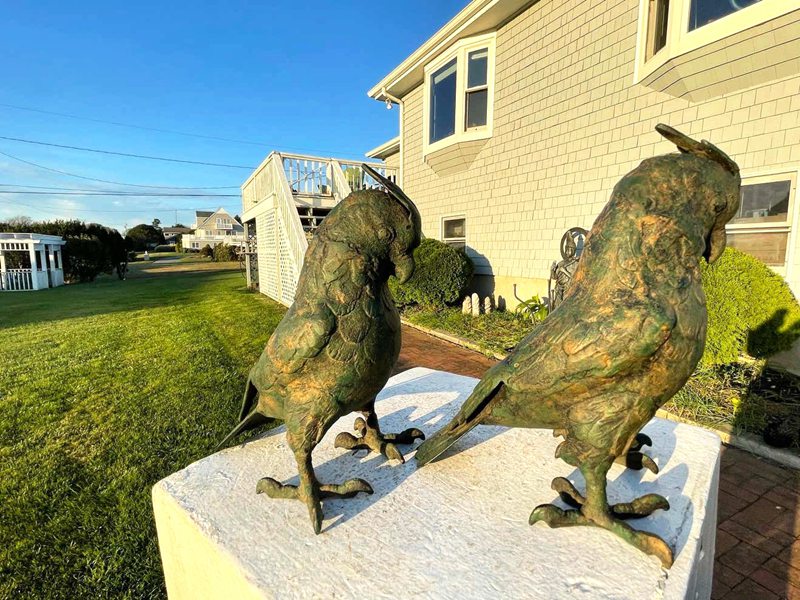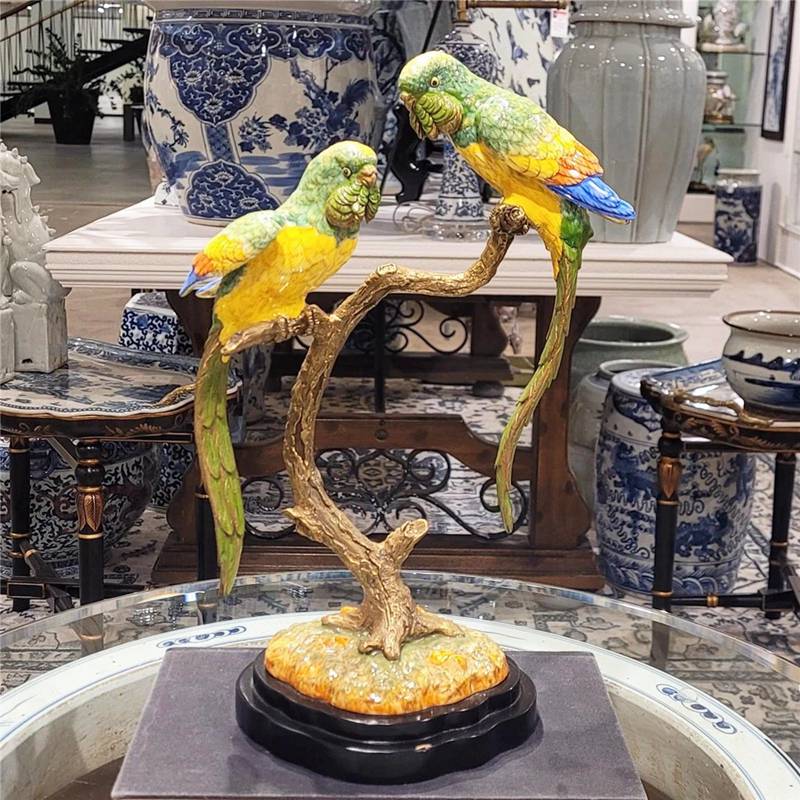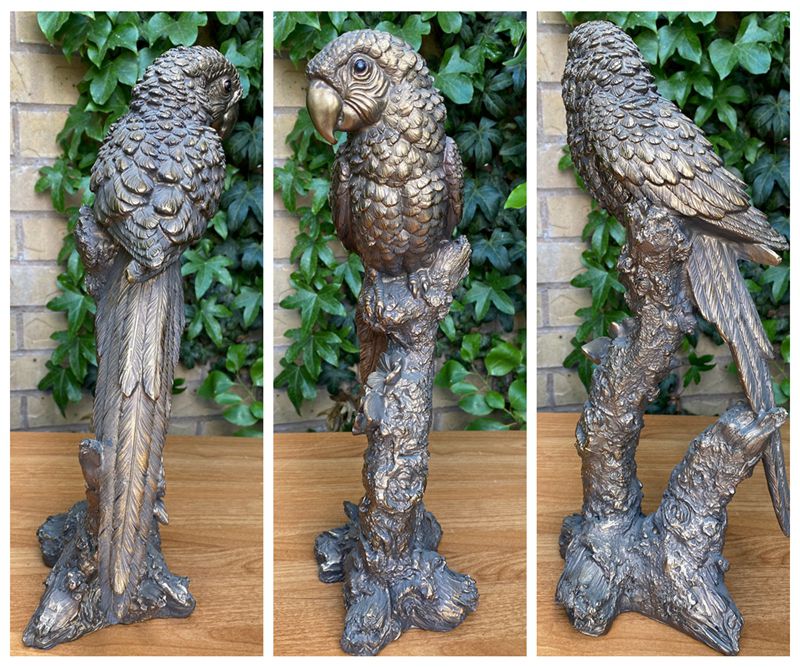 When you choose our Bronze Parrot Statue or any of our bird sculptures, you're not just investing in a beautiful piece of art, but also in the rich tradition of lost-wax casting. We invite you to explore our collection and bring the beauty of bronze bird sculptures into your space.