The fountain statue consists of two graceful cranes, intricately crafted out of high-quality bronze. Two crane fountain statues stand gracefully on a bed of rocks. The lifelike detailing of the cranes is truly impressive, with each feather and curve of their necks expertly captured. The cranes are positioned as if they are taking flight, with their wings elegantly extended and their long, slender legs poised for takeoff. The water spouts gracefully from the beaks of the cranes, creating a serene and soothing atmosphere. The sound of the trickling water only enhances the calming effect of this exquisite piece of art.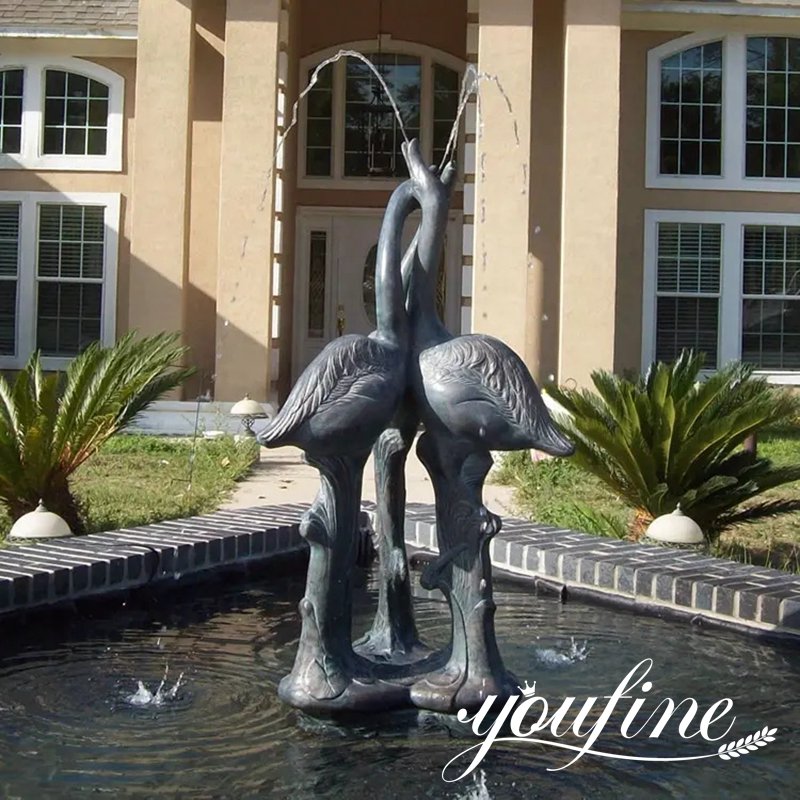 Intricate Bronze Casting Details:
One of the hallmarks of YouFine's work is its impeccable attention to detail. From the tiniest feathers to the largest muscles, every aspect of the animal is meticulously crafted, resulting in a sculpture that is both realistic and stunningly beautiful.
Whether it's a majestic eagle in flight, a playful dolphin jumping out of the water, or a graceful swan gliding across a pond, YouFine's animal sculptures are truly breathtaking. Each sculpture captures the essence of the animal it represents, from the intricate details of its feathers or fur to the subtle nuances of its posture and expression.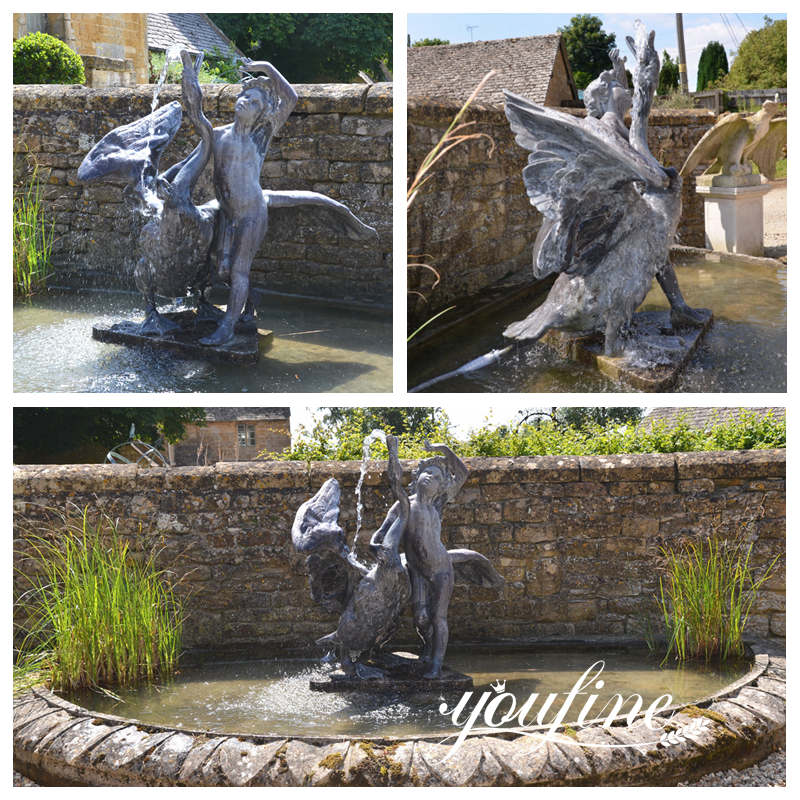 Specialized Bronze Animal Fountain Artists:
Our artists' ability to capture the essence of each animal they sculpt is truly remarkable. And their work is a testament to their dedication and skill. The spitting crane bird fountain is a testament to the skill and dedication of the sculptor who created it. Its stunning beauty and expert craftsmanship make it a true treasure. What's more, it is perfect for any space that needs a touch of elegance and serenity. And YouFine is a team of professional bronze artists who are experts in creating lifelike animal sculptures. Their exceptional skill and attention to detail are evident in every piece they create.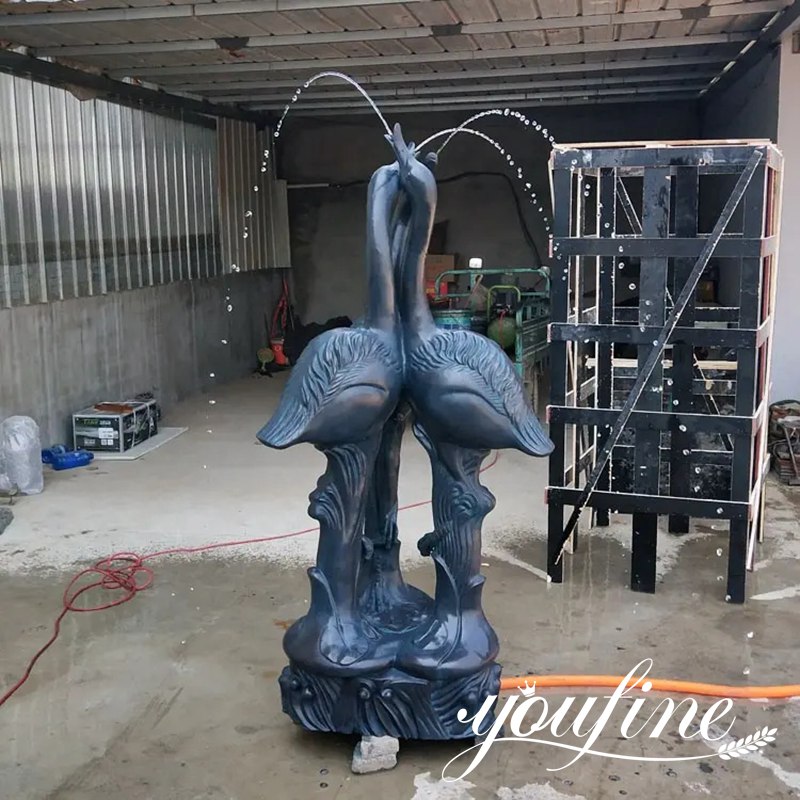 High-quality Fountain is Guaranteed:
No matter the size of the statue, YouFine's production team has the expertise and equipment necessary to ensure that every detail is perfect. They use only the highest quality materials, including premium bronze alloys, to create their statues. Every step of the production process is carefully monitored and controlled, from the initial casting to the final polishing. In a word, our artists' dedication to quality, attention to detail, and artistic vision make them the ideal choice for anyone looking for a truly exceptional bronze.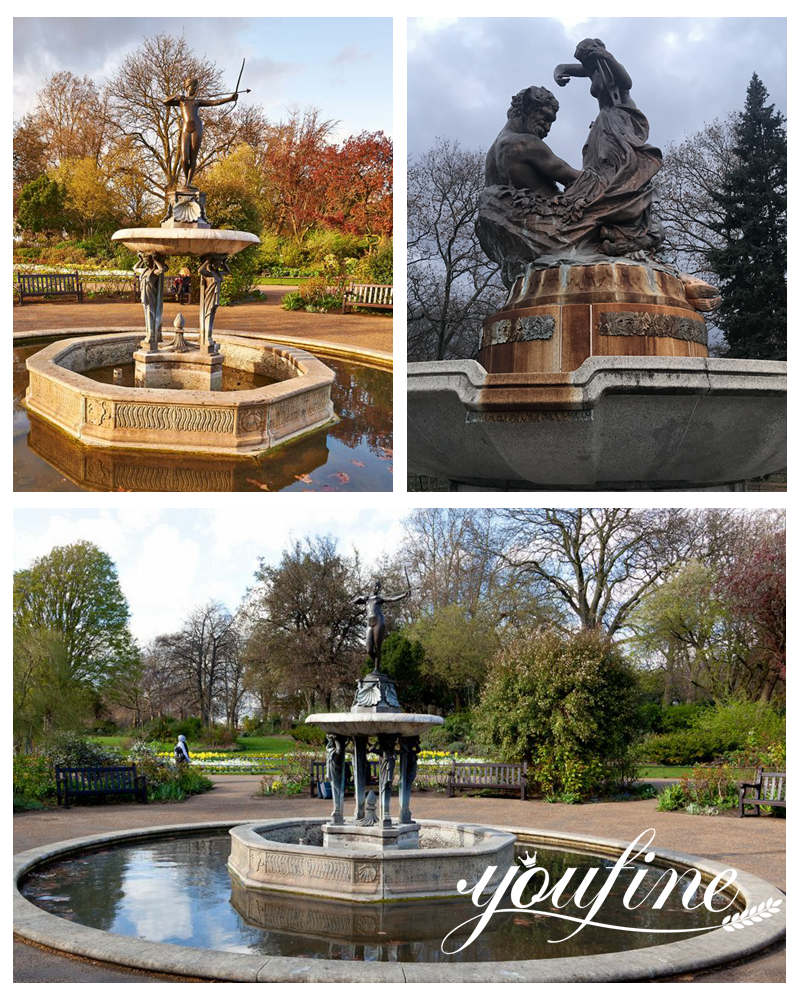 Welcome choose a durable bronze fountain statue at YouFine, we are able to offer you intricate fountain statues.