Bronze Water Fountain Statues Details:
Very exquisite life-size bronze water fountain statues. This beautiful fountain depicts a ballet girl dancing. This girl lifted her hands up gracefully and stood on her toes. The water from the fountain sprayed from the waist of the little girl. So the even water flowing from the fountain is like a little girl's skirt. The beautiful fountain could place in your outdoor garden, hotel, manor, etc. as a nice decoration.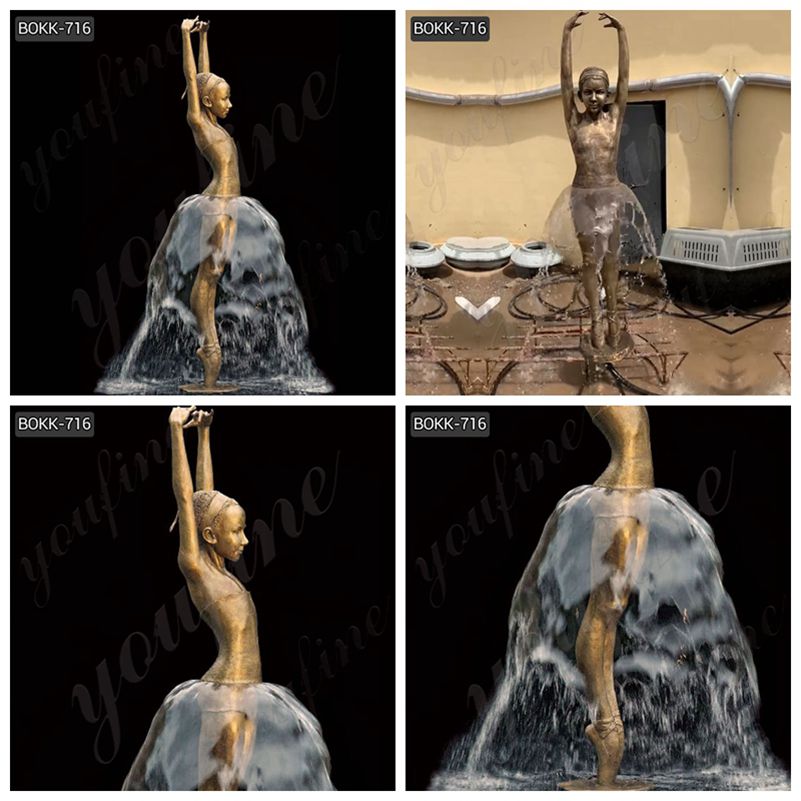 Using Advanced Technology:
You Fine would use the traditional lost wax method to make these bronze water fountain statues. Through our factory continuously improving the casting process, we use the latest silica sol process. This process could ensure that the quality of the sculpture is greatly improved. And after hundreds of years of use, the surface of the sculpture would not have white spots. However, other factories do not have this kind of craft.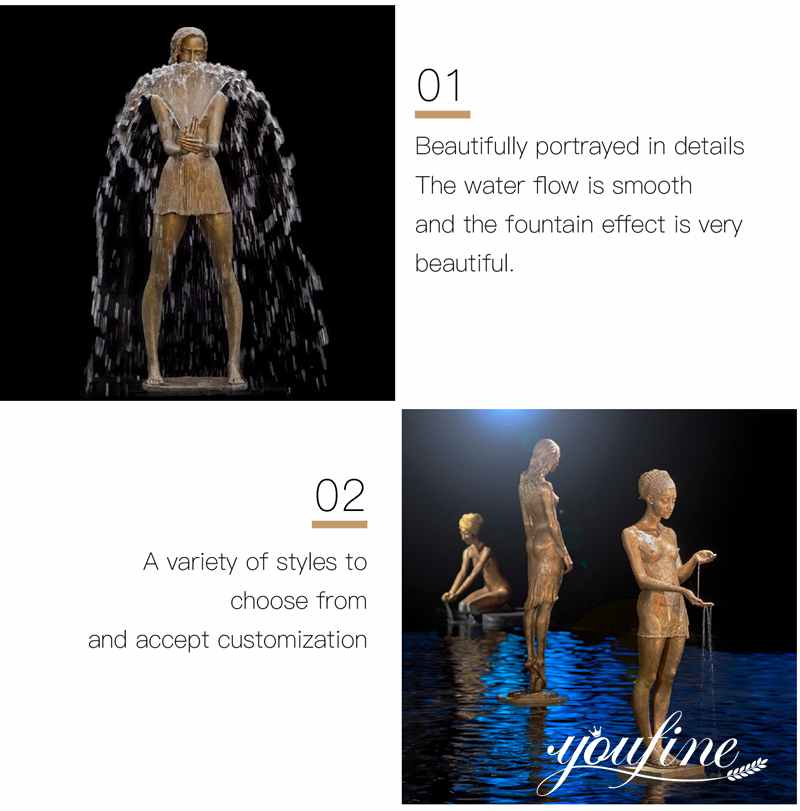 Strictly Control the Quality of Statues:
YouFine is a factory with very strict quality requirements. And each people from You Fine regards quality as our life. Therefore, we strictly control the production of bronze sculptures. Our factory will use high-quality bronze materials to make this bronze water fountain statue. The pure bronze content of the sculpture will reach more than 88%, and the thickness of our bronze sculpture is 7 mm.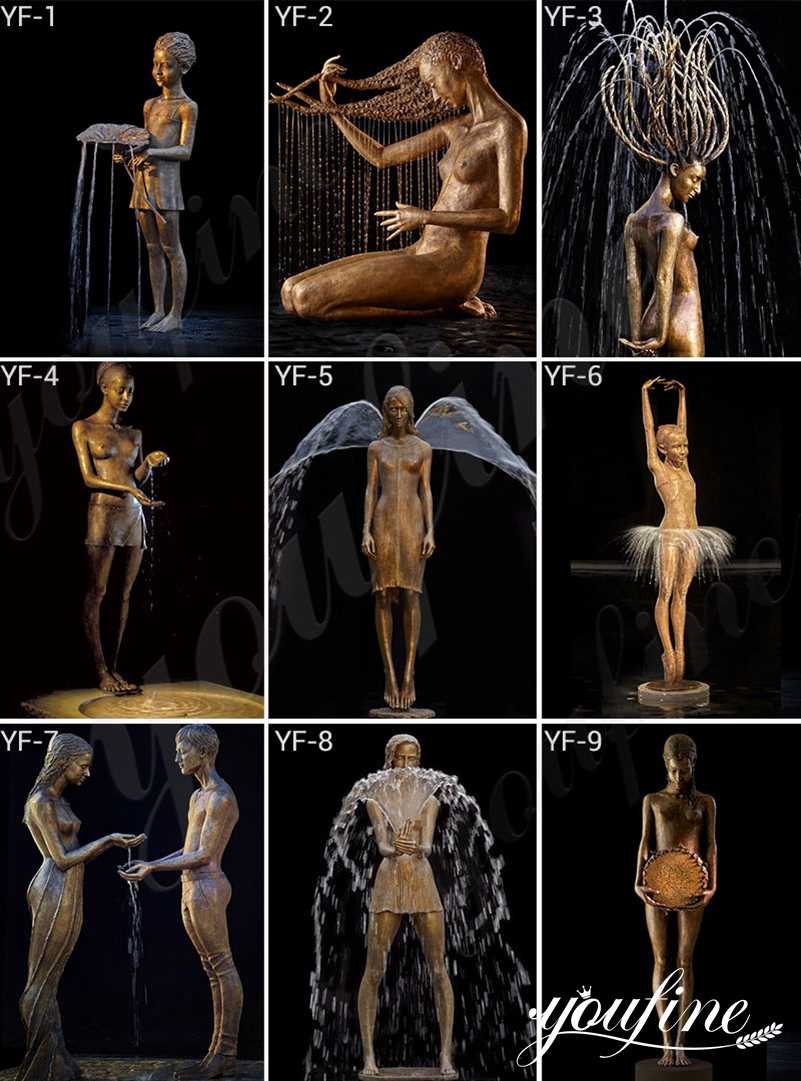 Provide Installation Instructions:
After making this beautiful water fountain, we will install and test the water. Ensure that the fountain can flow smoothly and evenly. Of course, we will send the test video to the customer for confirmation. And provide customers with detailed installation instructions. In this way, customers do not have to worry about installation problems after receiving the goods.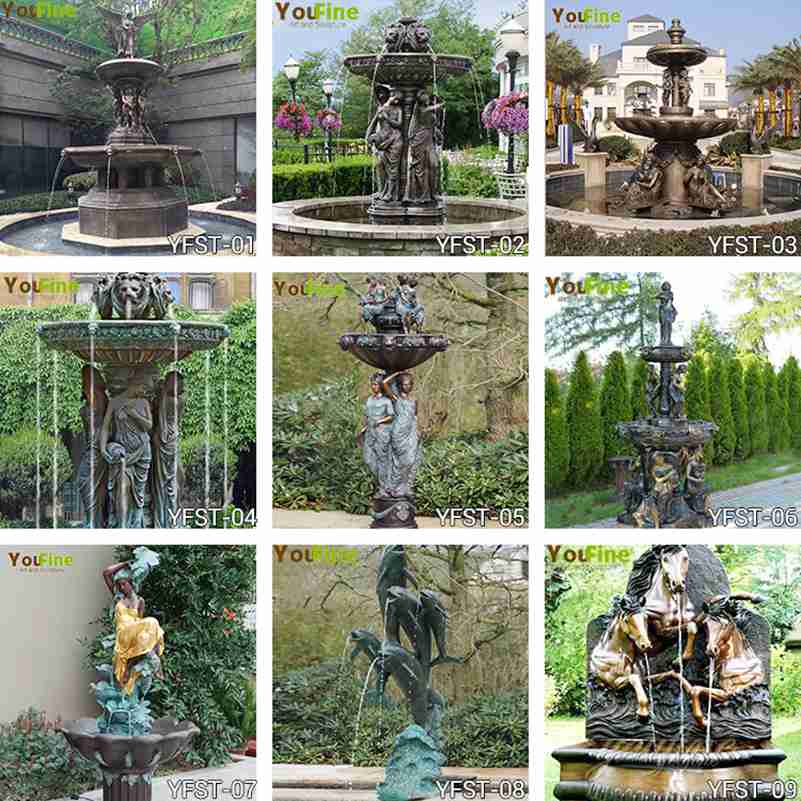 You Fine has a variety of bronze large water fountain designs to choose from, you could click here to view more products. And if you like our bronze fountains, please feel free to contact You Fine. We are your best choice!