Details of the Bronze Fountain:
This beautiful outdoor antique bronze fountain consists of figures and horse sculptures. Their structure is very beautiful. Our bronze fountains could elevate any garden, community building, or public space. Of course, our bronze fountains also add a unique aesthetic to those drab gardens or outdoor spaces. When people see these beautiful women, they would be attracted by their beauty and elegance.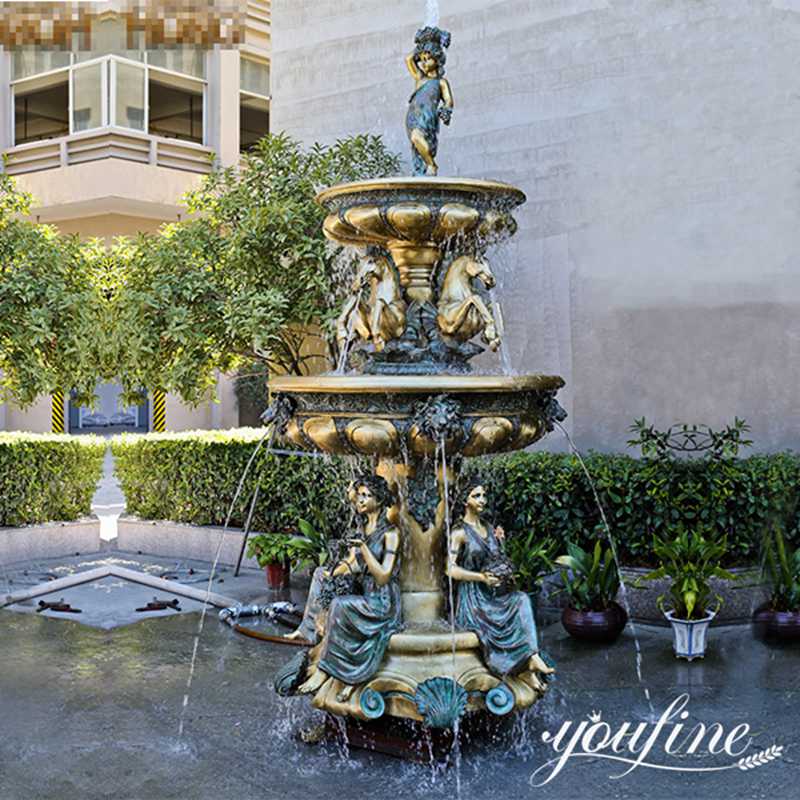 This outdoor state water fountain is topped by a horse head and a cute child. Water could flow from the horse's mouth, and there is a water column above the child's head. In addition, there are some lion heads beside the basin of the fountain. And water would flow from the lion's mouth. This is how the fountain structure is composed. This is not just a beautiful fountain, but a decorative statue in a garden.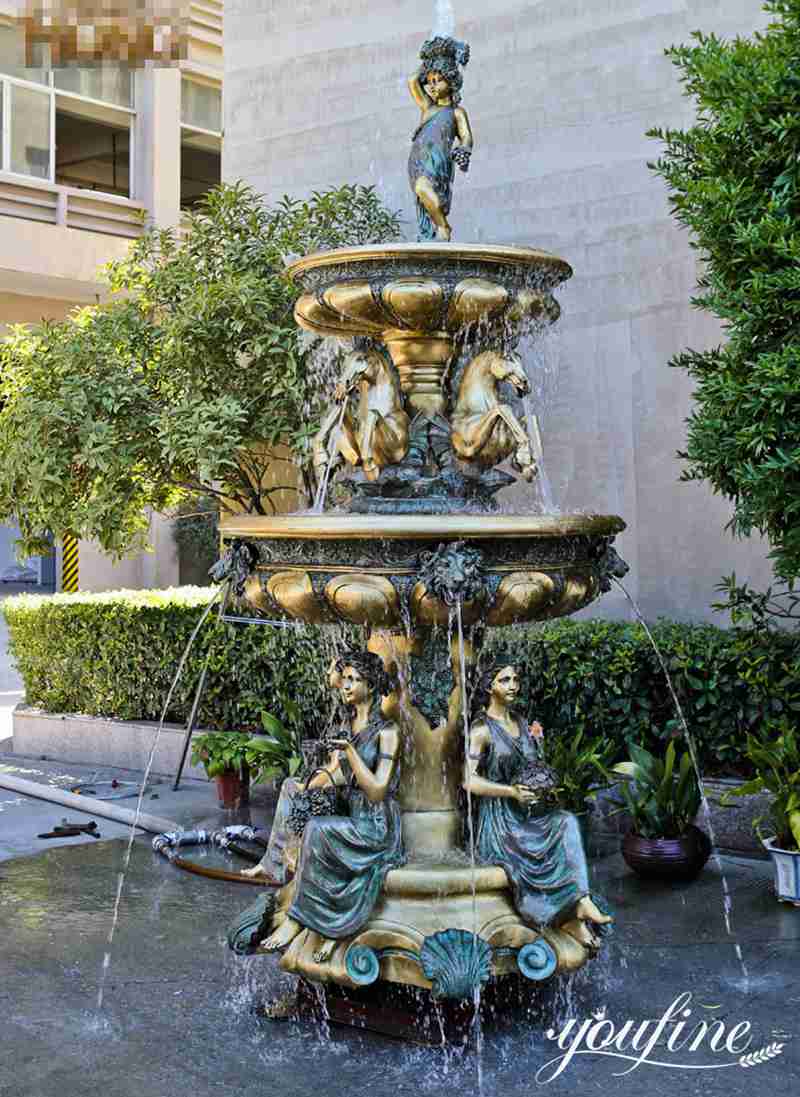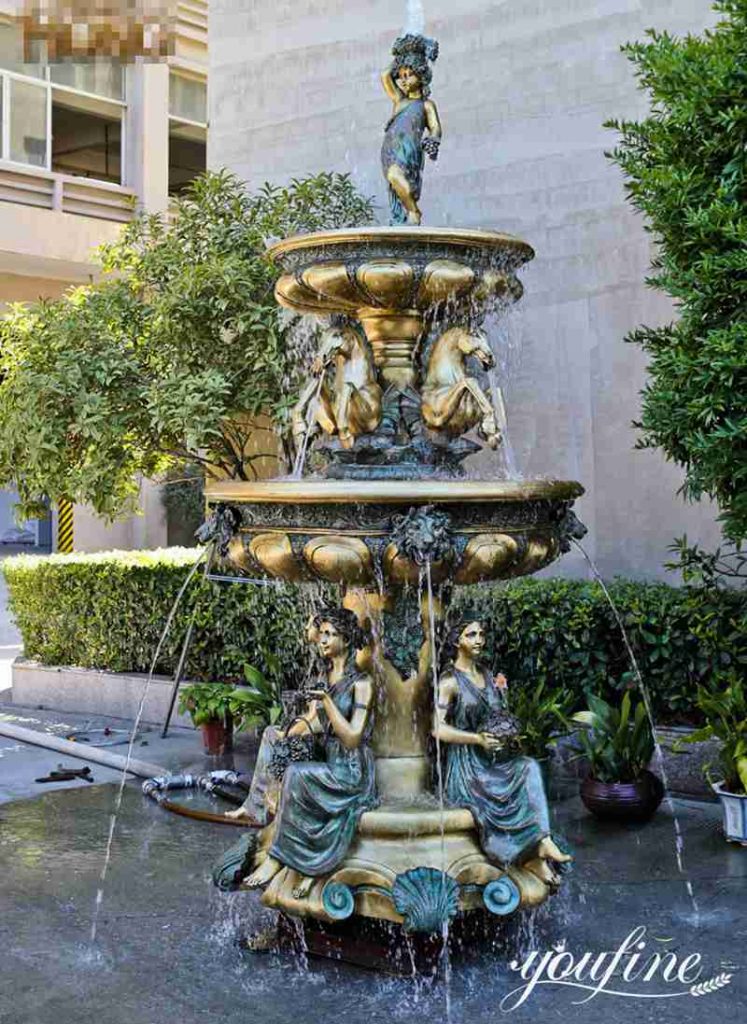 Lost Wax Method:
This stunning fountain of bronze figures and animals is very beautiful. We make them using the traditional and ancient lost wax method. All details of the fountain statue are handcrafted by our professional bronze artisans. They have learned casting skills since childhood and have been engaged in the production of bronze sculptures all year round. Therefore, our antique bronze fountain is very real and lifelike. Especially the clothes of the characters of the bronze fountains are very beautiful.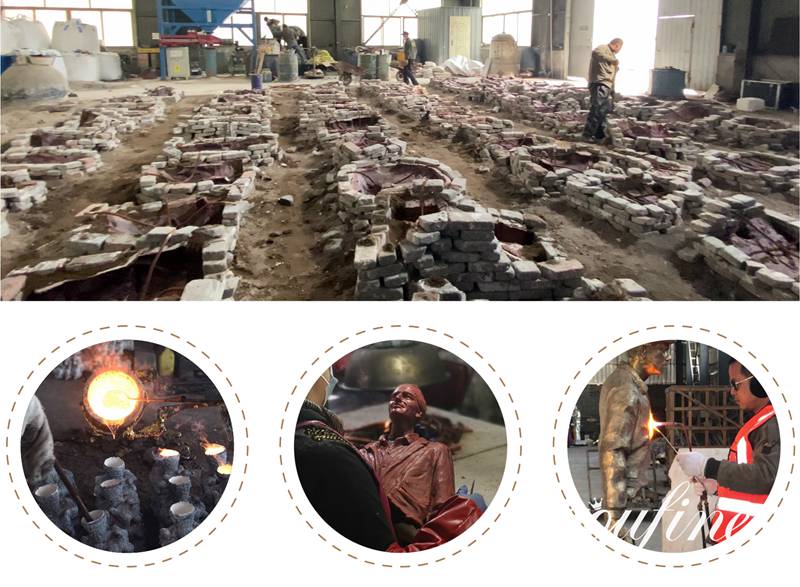 Proficient in Chemical Coloring:
You could clearly see that the color of this fountain statuary is very beautiful and natural. This is because our artists use chemical coloring. And this technology could ensure that the surface of the fountain is more and more natural. Our artists are very good at color grading. There is no doubt that these beautifully colored antique bronze fountains for sale are your best choice.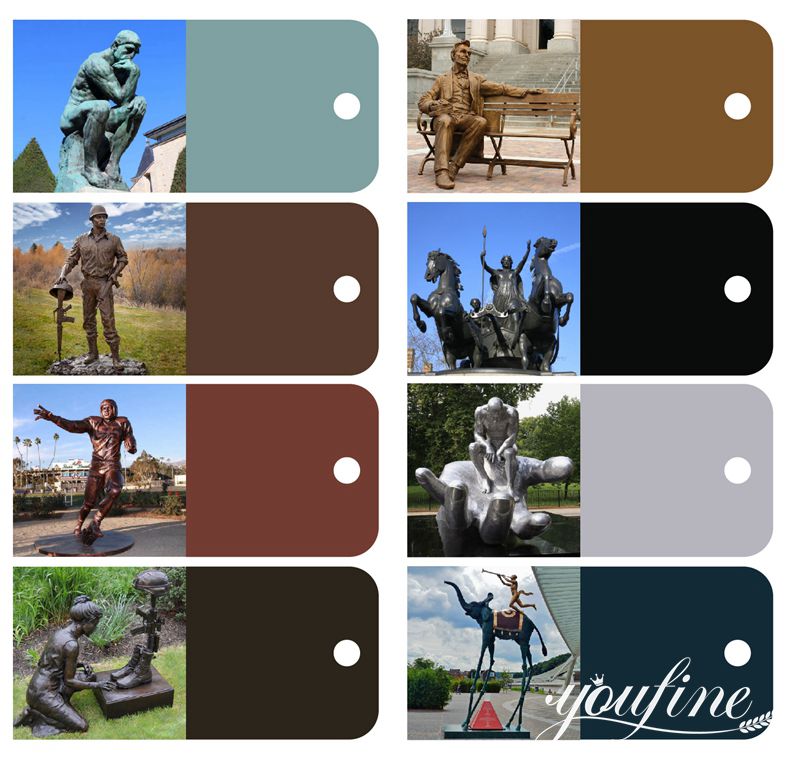 Experienced in Casting Bronze Sculptures:
The YouFine sculpture is located in Quyang County, Hebei Province, China. Our company specializes in casting all kinds of bronze handicrafts, garden products, and fountains. At the same time, we also focus on the manufacture of various bronze sculptures, bronze animal sculptures, bronze figures of different designs, custom bronze statues, and bronze military statues, and accept customization at the same time.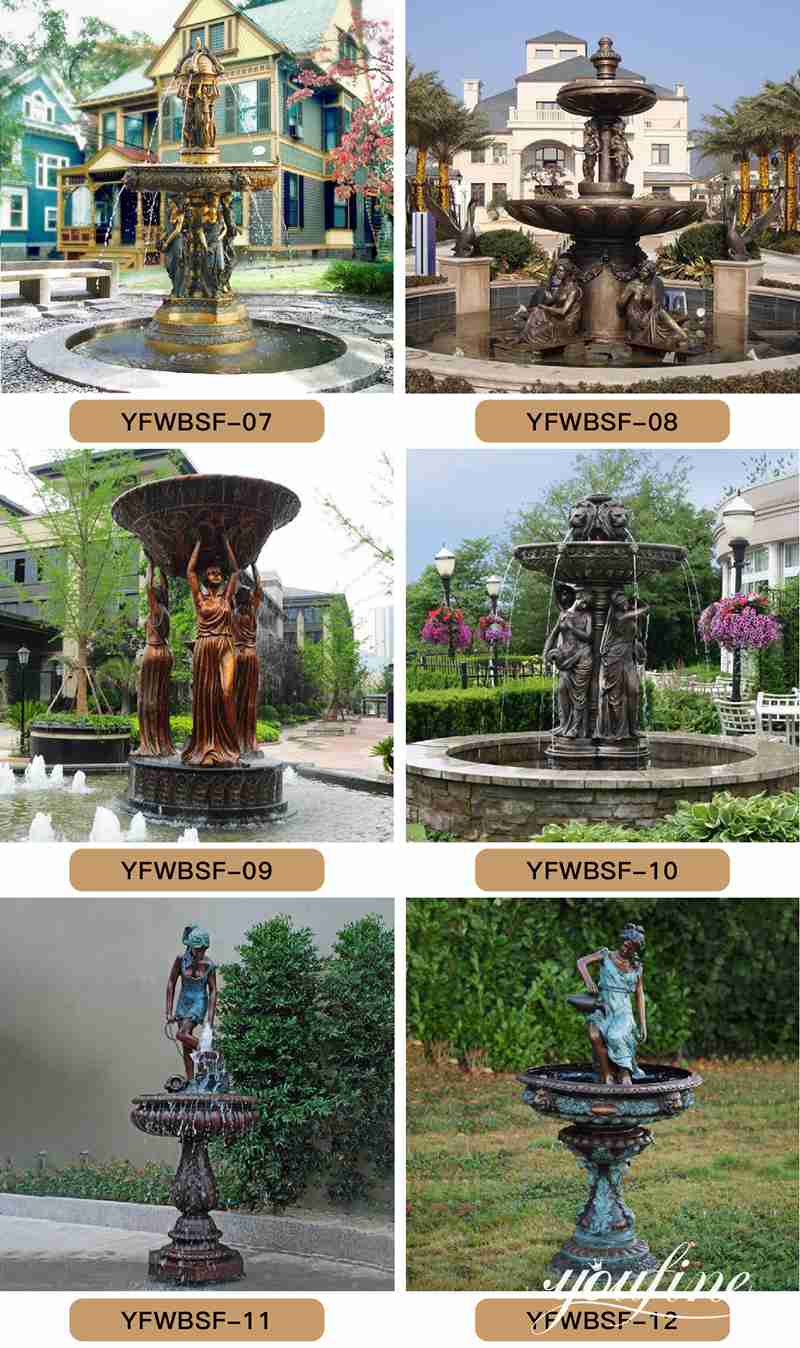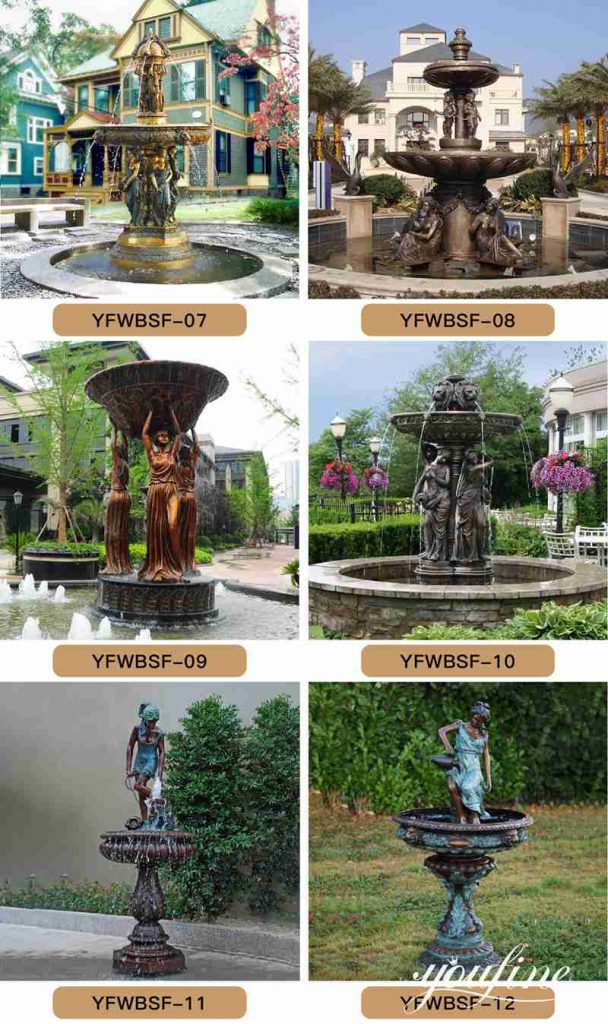 All our products are made by professionals and undergo strict inspections. After the product is completed, we would first send the product picture to the customer for confirmation. We would not arrange delivery until the customer is satisfied. So you don't have to worry about the quality of our outdoor bronze fountains at all. If you would like a fine antique bronze fountain please contact us today.