Large Garden Bronze Statuary Fountain Details:
Such a large garden bronze statuary fountain, this large-scale project place in a classically designed outdoor garden would surely become a beautiful landscape. If you are considering decorating your outdoor manor, hotel garden or other large public places. Then our beautiful bronze fountain would be a great choice for you.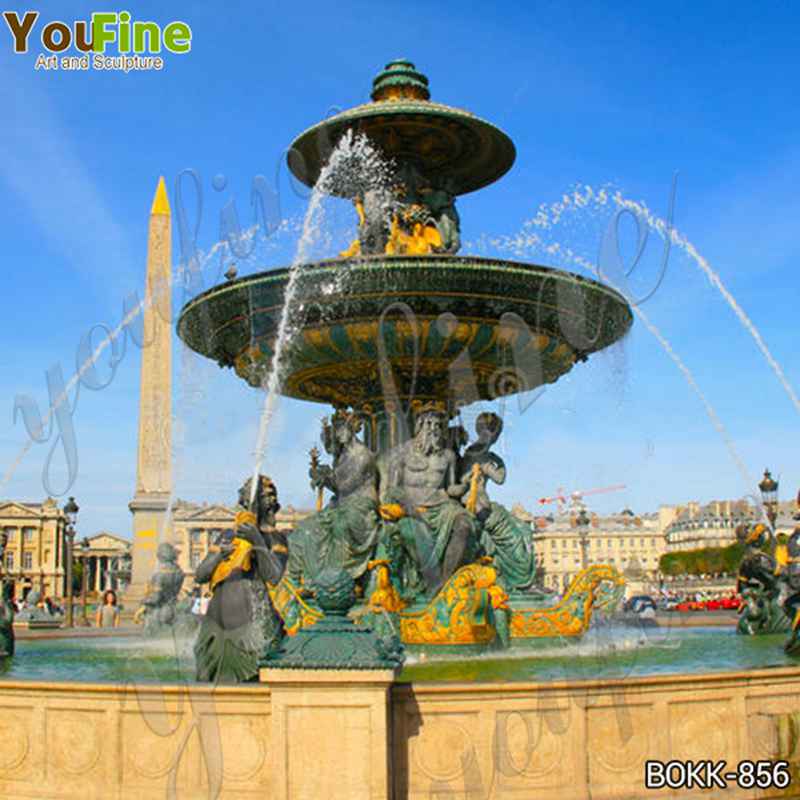 Using Lost Wax Casting Technology:
Our large garden bronze statuary fountain would be cast using the traditional lost wax method and finished with an emerald green patina. You Fine Factory adopts precision casting technology, which could highlight the extremely fine details of each figure statue and animal sculpture. And it could ensure that its unique beauty would last forever. As well as every detail on this outdoor fountain is handmade by our professional bronze masters.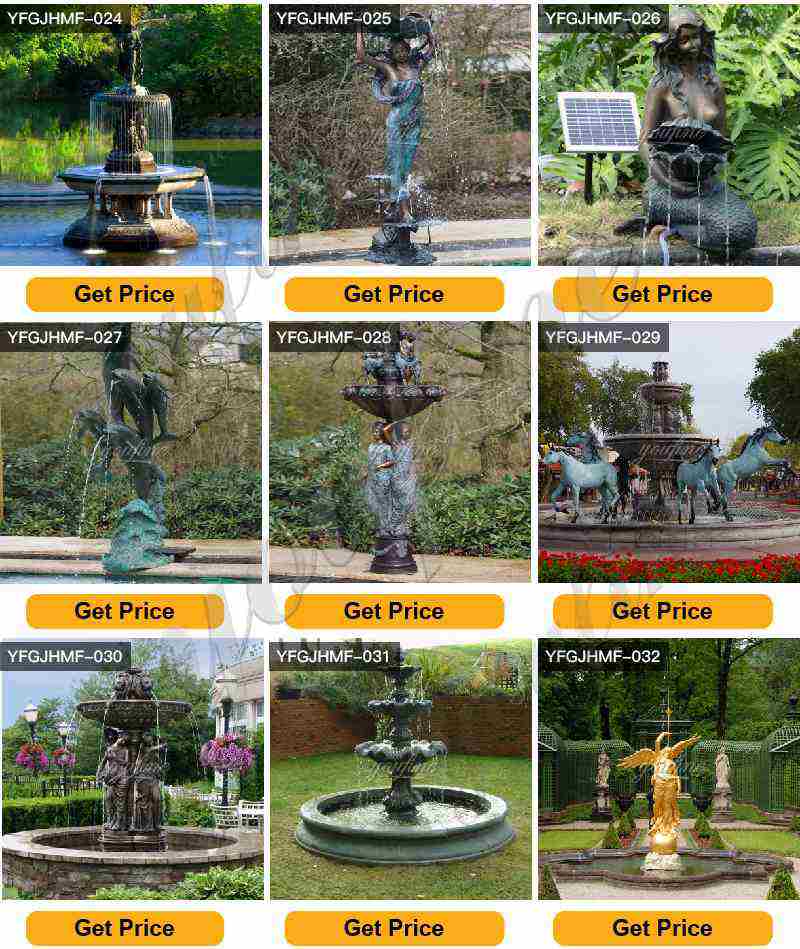 Why Choose A Bronze Fountain?
This would be the eternal large bronze statuary fountain, and this garden artwork would become an indispensable decoration in the garden throughout the year. In the spring season when everything is reviving, flowers and plants are growing vigorously. This fountain would add a different color to your garden. In the hot summer, the sound of running water from the fountain would soothe your mood and bring you down to the outdoor temperature. In the dull autumn and cold winter, when there are no flowers and plants to decorate your garden, this beautiful fountain would become the focal point of your garden.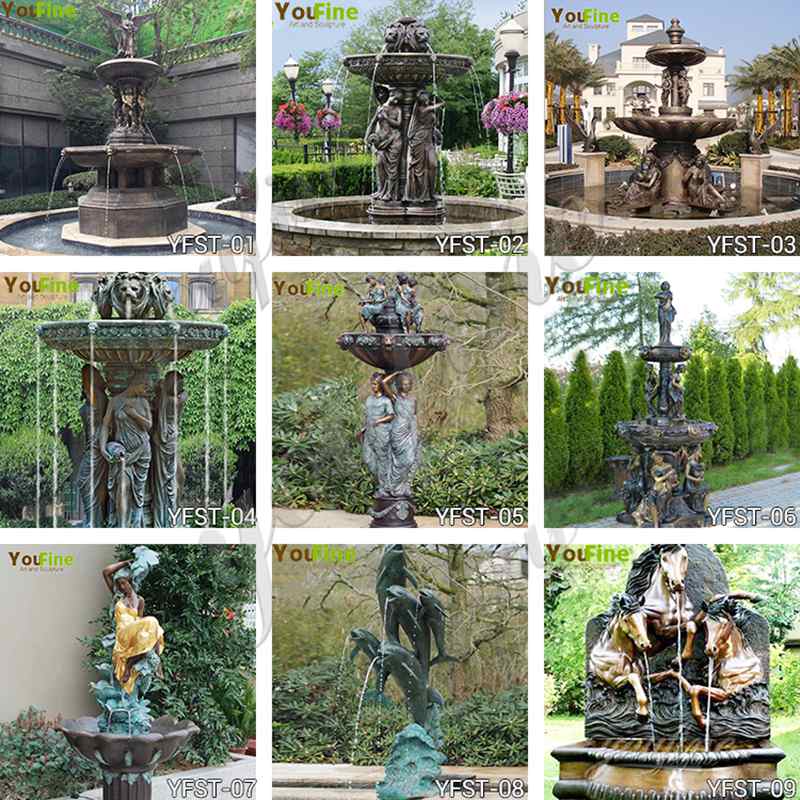 Why Choose You Fine Factory?
You Fine Bronze Foundry is located in Quyang. As we all know, Quyang is the famous capital of sculpture in China. Therefore, our factory has many professional bronze masters who could provide you with the most perfect bronze statues and products. More than that, we also could accept customize service to produce sculptures according to your pictures or drawings.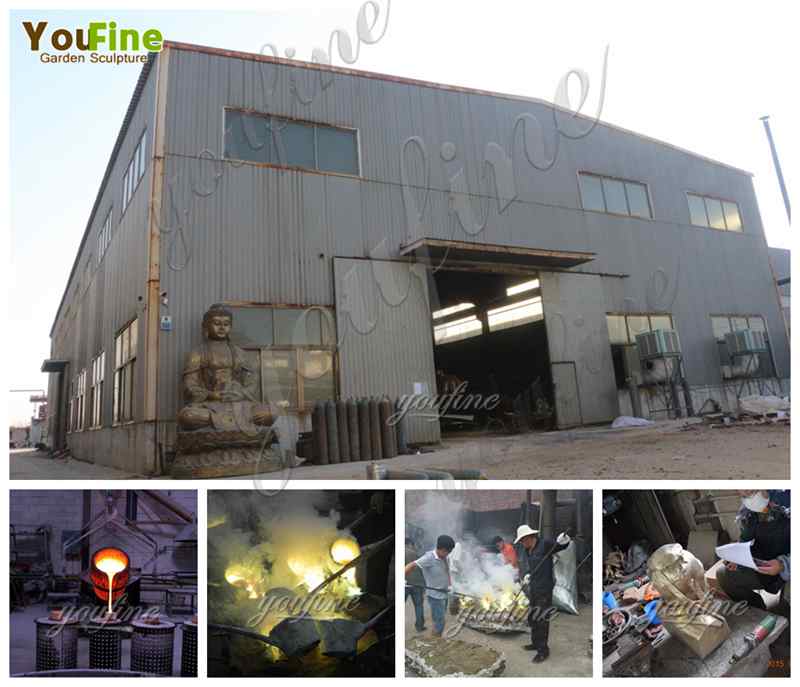 Therefore, our large garden bronze fountain would be an indispensable decoration for outdoor gardens. If you are decorating your garden, please don't hesitate to choose a beautiful fountain for your garden!