Life Size Bronze Mermaid Statue Fountain Detail:
This beautiful and sexy bronze mermaid statue fountain can become the focal point of your outdoor garden. This beautiful mermaid is standing on a rock, holding a piece of lotus leaf in her hand, and the water flows down from the lotus leaf into the few lotus leaves below. Whether it is such a mermaid or a lotus leaf, the carvings are so delicate and vivid. This is not just a fountain, but also a sculpture. In the cold winter, you can also add a different color to your garden.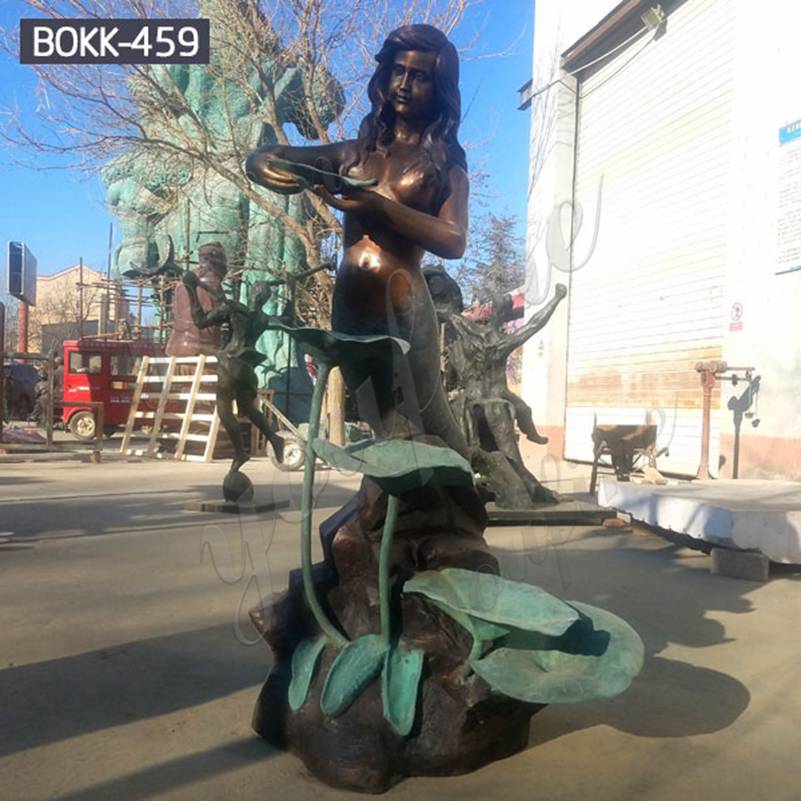 The Advantage of Our Bronze Statues:
We will use the traditional and ancient lost wax method to make this bronze mermaid statue fountain. As we all know, this is still the best casting method for making bronze sculptures, which can ensure a high degree of restoration of all the details of the sculpture. In addition, we will use high-quality raw materials to ensure the quality and hardness of the sculptures, so our sculptures can be used for hundreds of years without any quality problems.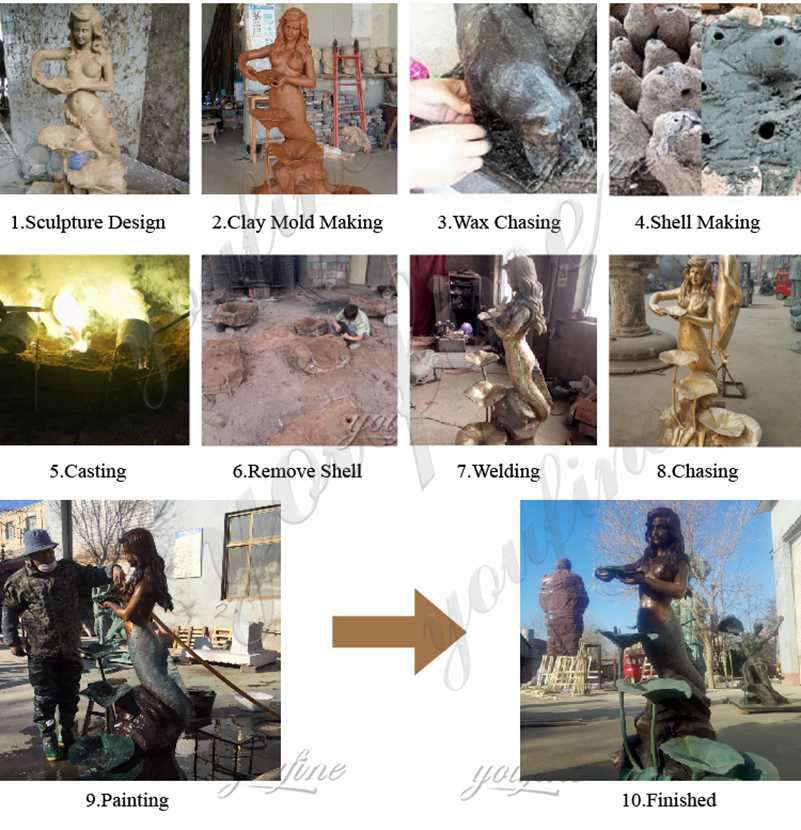 Why Choose A Life Size Bronze Fountain?
Fountains are becoming more and more popular in modern society. They can add many different colors and beautiful decorations to your home or your garden. If you don't have enough space to place a large fountain outdoor, then a life-size statue fountain is a very good choice. Of course, this beautiful life-size bronze mermaid fountain is very suitable for placing in your outdoor space.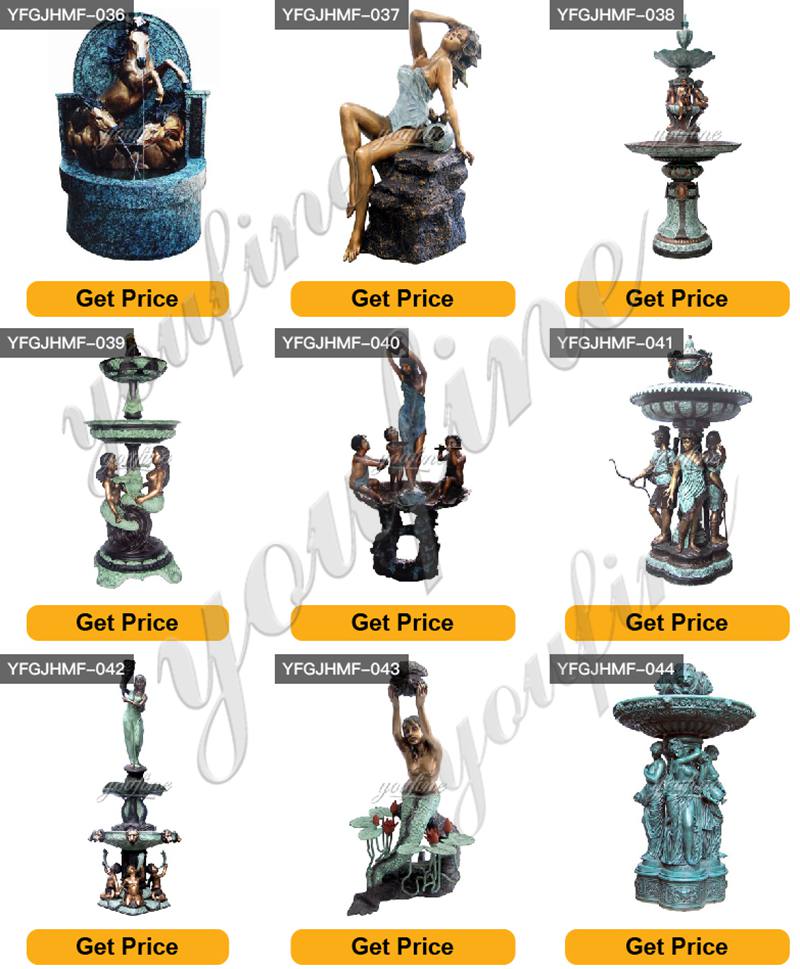 If you need to add a beautiful fountain or other decorations to your garden, you can always choose You Fine Bronze Foundry. All bronze sculptures are handmade by our professional bronze craftsmen, so our bronze sculpture products will satisfy you both in terms of quality and price. Please feel free to contact us for more detail about this bronze mermaid statue fountain, and we will offer you the corresponding discount today.