Outdoor Bronze Garden Fountain Details:
Outdoor bronze garden fountain with maiden statues, this will be a perfect garden decoration. There are four beautiful and elegant maiden statues holding jars on the pillars of this fountain. At the top of this fountain, there are four lion head sculptures. The water from the fountain will flow out of the lion's mouth and the jug. The details of this fountain are amazing, with excellent quality that can use and pass on from generation to generation.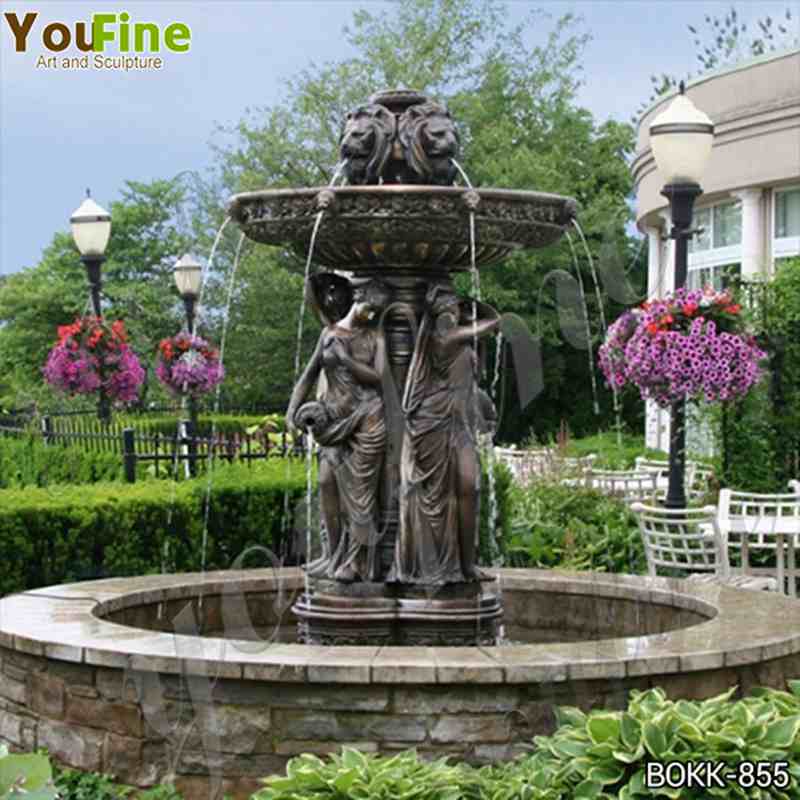 We will use high-quality bronze materials to make this beautiful outdoor bronze garden fountain. The pure bronze content used in our factory will reach over 85%. So this can ensure the solid and durability of the fountain, without any quality problems in outdoor use for many years.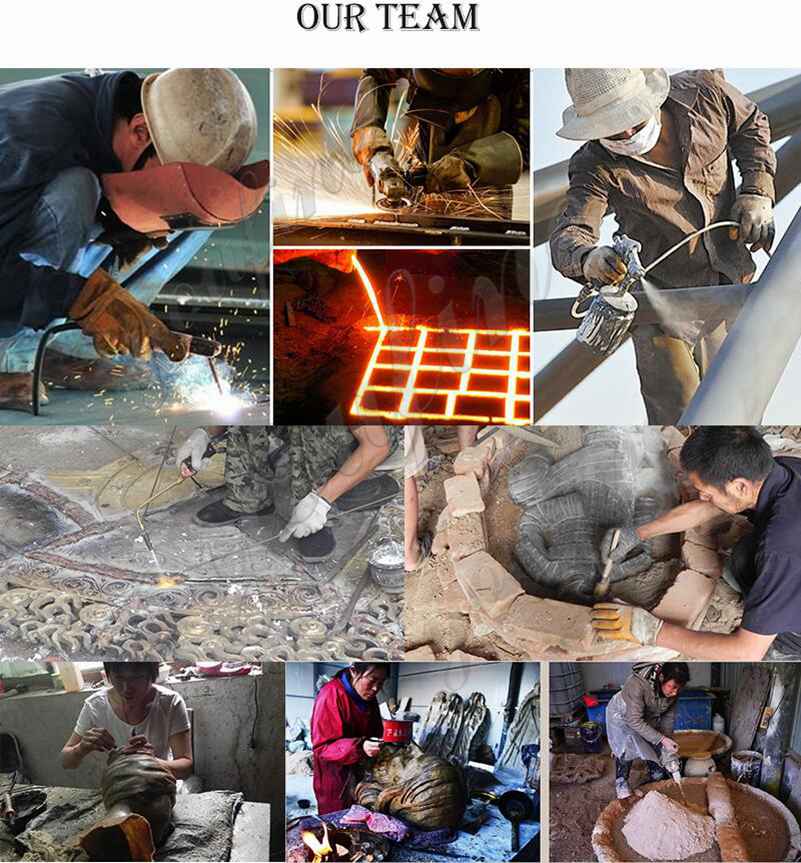 You Fine Provide Detailed Installation Instructions:
In order to provide customers with high-quality large bronze garden fountains without any quality problems. Our factory will fully take care of all factors. Each of our fountains will be trial installed before shipment to ensure that the fountains without any problems before shipping. At the same time, we will shoot the installation video during the installation process and send the video to the customer. It could help customers to install smoothly.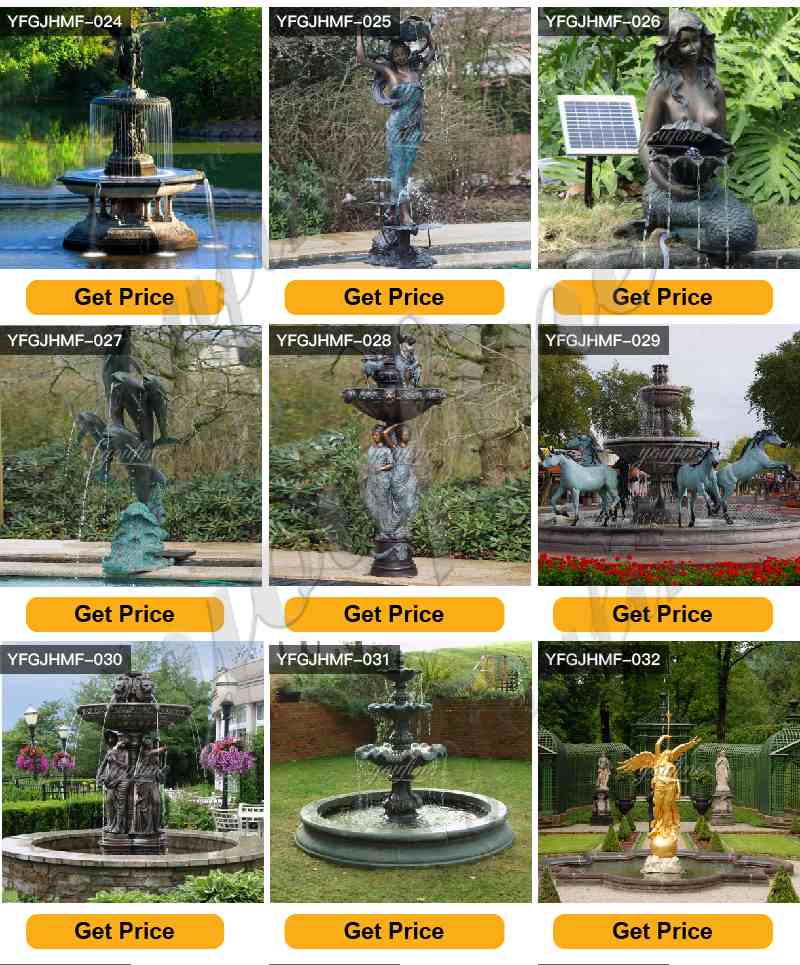 Choosing Bronze Fountain to Enhance Your Garden?
Show your taste, sense of style and love of art by displaying heirloom-quality lost wax bronze garden fountains in your garden. I believe this must be a great choice. Our hand-cast bronze water fountain with statues and decorations have the same craftsmanship for thousands of years, exuding timeless elegance. Therefore, this fountain can completely improve any home or outdoor garden environment.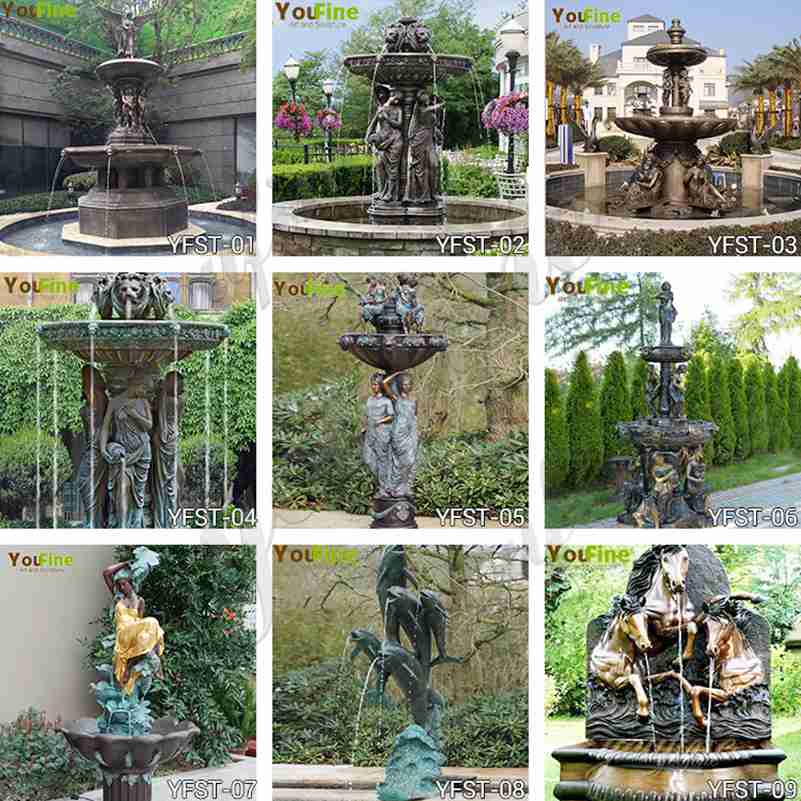 As a professional bronze casting factory, our products will undergo strict inspections to ensure quality whether they are in the production process or when they are completed. Our factory always puts the quality for the first time. Therefore, our products will always receive praise from customers. If you love this ancient bronze garden fountain with maiden statues. Please feel free to contact us for the latest price and detailed product information.