Bronze Running Horse Statue Details:
Do you know the story of this antique bronze running horse statue? The design of this statue comes from an ancient Chinese bronze artwork called Ma Ta Feiyan. The horse neighed with its head up high, its three legs vacated, and its right hind foot stepped on the bird's back. It shows a brave and ambitious spirit. The bird looked back in surprise, symbolizing speed. This is a clever and scientific idea with a small but stable center of gravity.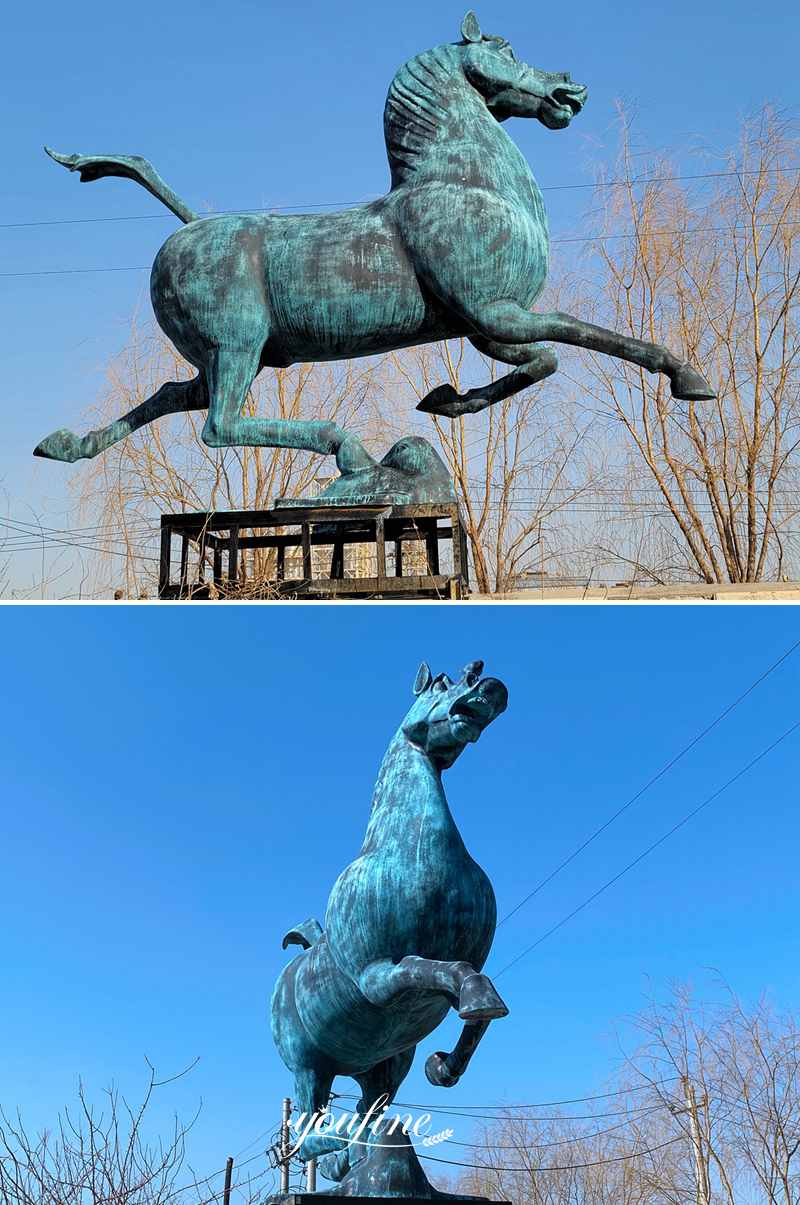 Why Choose Our Brozne Statue:
1. Realistic 1:1 Clay Model
Making a 1:1 clay model is the most important step in casting this bronze running horse statue. YouFine Factory has clay model artists who specialize in animal clay model making. Our top clay model artists love making animal clay model sculpture business very much, and are very familiar with the structure of horses. In order to better show the details of the horse on the clay model, he specially engages with the horse on the horse farm. Therefore, our 1:1 clay models could show the essence and soul of horses.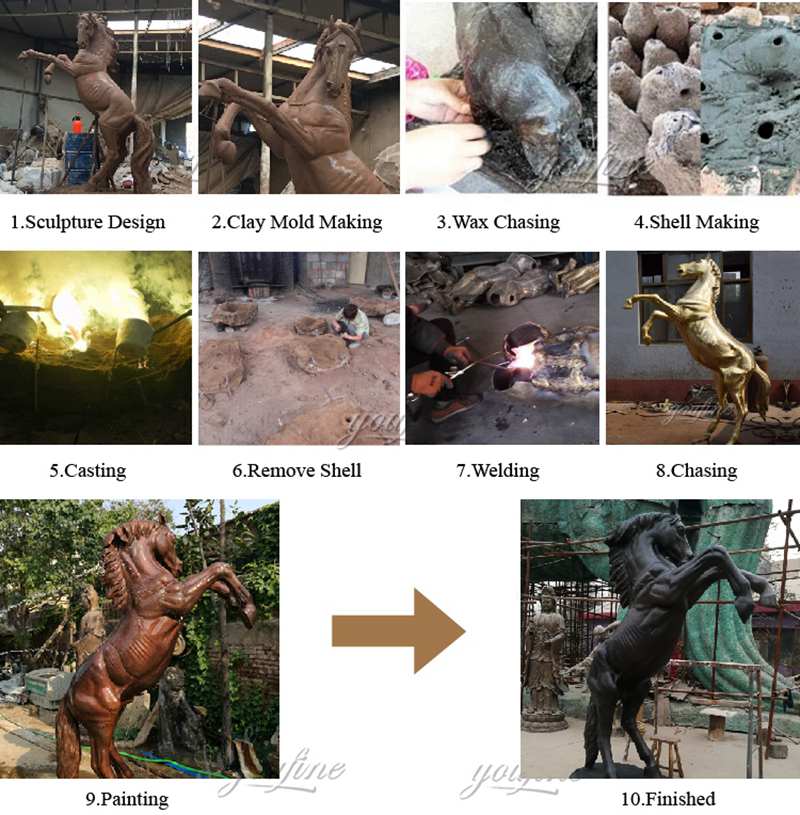 2. High-Quality Bronze Statue
YouFine has always used the most traditional lost wax method to make every bronze statue. Moreover, our bronze casting process is very mature. We also improve and upgrade the process. We would use the silica sol process instead of the ammonia process to improve the quality of the statue. Therefore, our bronze statue would not produce any white spots when placed outdoors.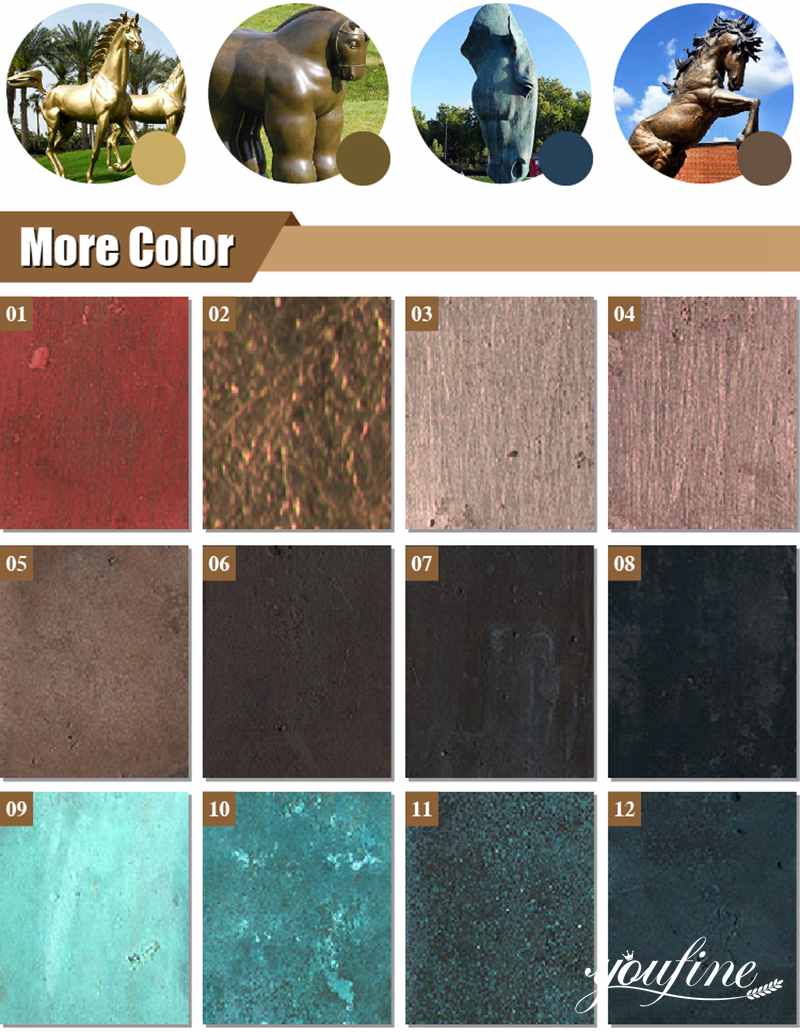 3. Charming Bronze Painta
After the bronze sculpture is finished, the most important step is to color the statue. We would use the latest chemical coloring method to color this antique bronze horse statue. At the same time, our professional coloring masters could make any color that customers want, such as antique bronze, patina, black, brown, and so on. Chemical coloring could not only make the color of the sculpture lasting and natural but also ensure that the color of the sculpture would not fade over time.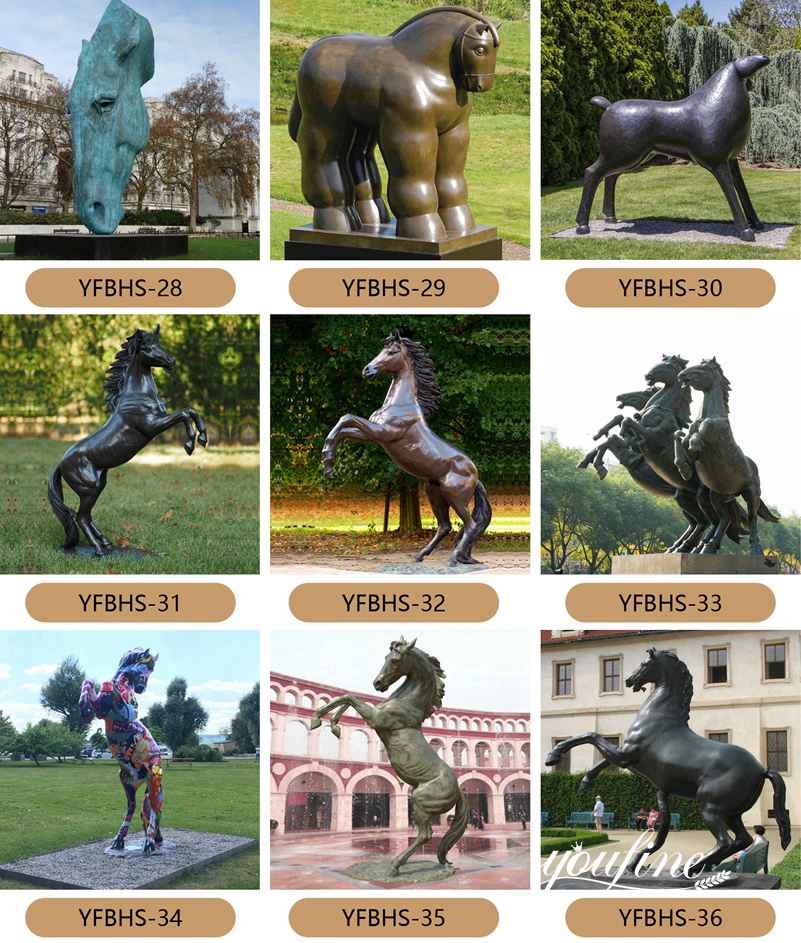 So, are you interested in our bronze running horse statue? This charming statue would become a beautiful landscape in the outdoor square. Please feel free to contact YouFine for details of the statue.