Garden Bronze Mare and Foal Horse Statue Details:
Wow! The details of such a beautiful bronze mare and foal statue is amazing. The mare has been standing next to the foal. And this foal lies very quietly on the ground. The sculpture is made of high-quality bronze material, and the bronze content would reach more than 88%, so the quality of our horse sculptures must be guaranteed.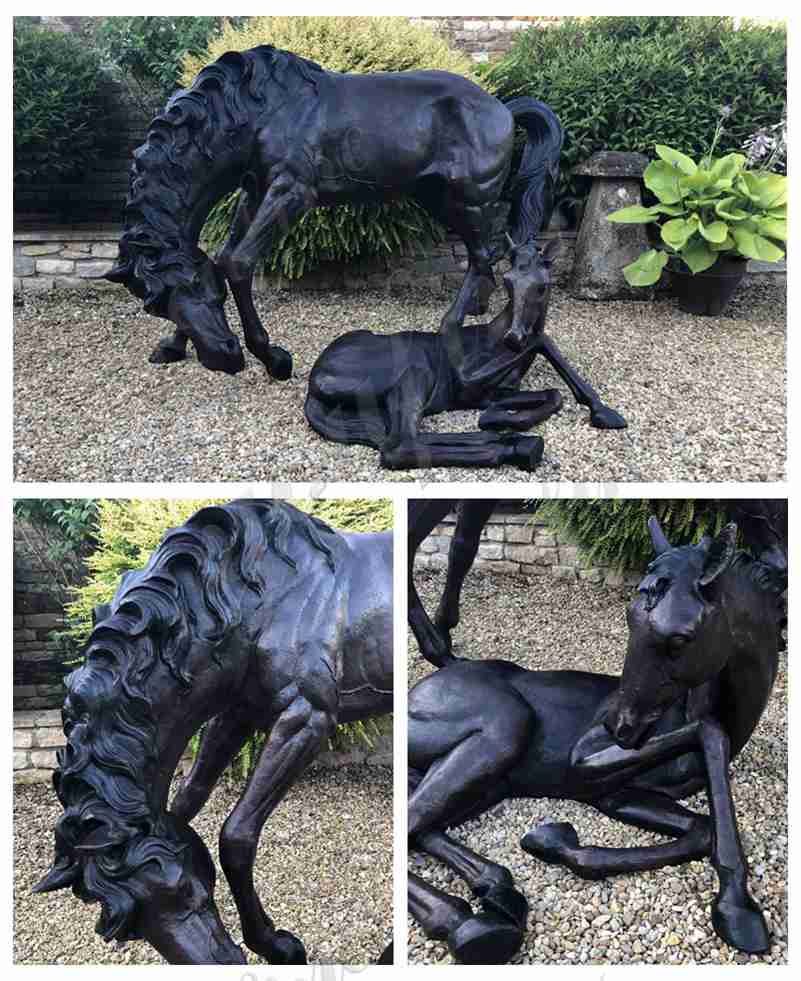 Why Choose Our Bronze Horse Statue?
First of all, our factory would use the traditional lost wax method to make the entire bronze mare and foal statue. Through our factory's continuous improvement of the lost wax method, we use silica sol casting. This advanced process technology could make the bronze sculptures last longer without white spots on the surface. However, most other bronze foundries have not yet adopted this process. Therefore, our bronze sculpture could use for hundreds of years as a work of art handed down from generation to generation.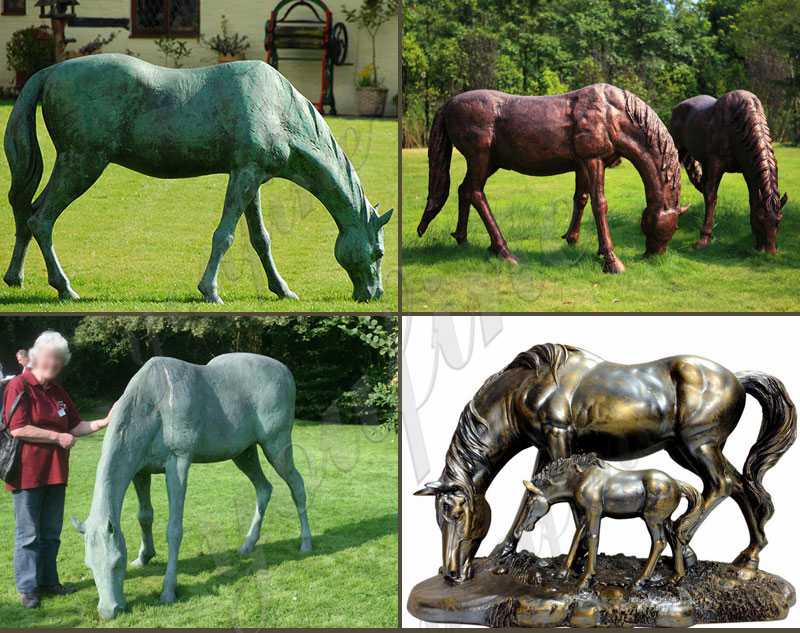 Secondly, our factory has clay mold masters who are very good at making horse sculptures. As we all know, making this outdoor mare and foal statue must require the 1:1 clay model. In order to better understand the details of each body part of the horse, our master went to the horse farm to observe the characteristics of various types of horses. Therefore, he knows horses very well. He could sculpt the horse's mane, ears, and body proportions very harmoniously.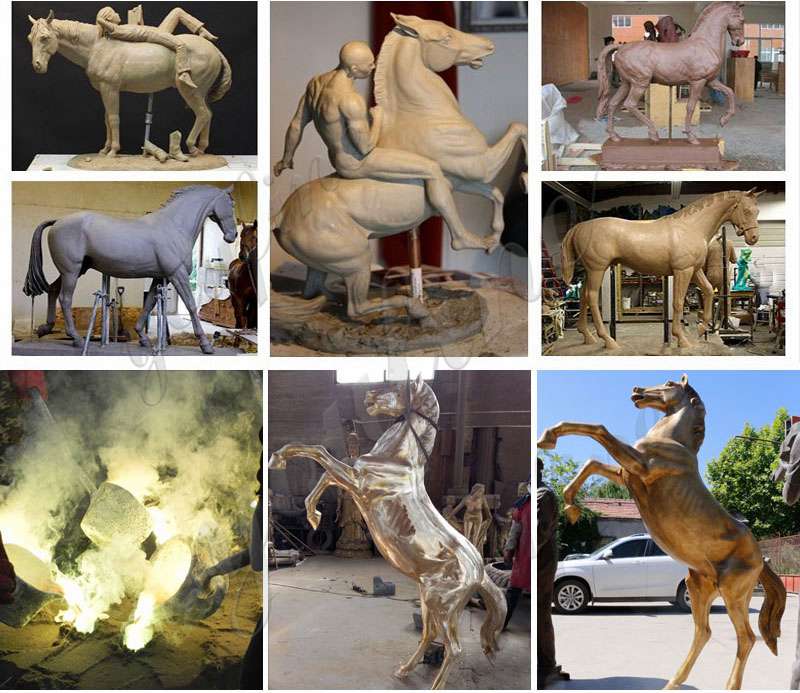 What Bronze Animal Sculptures Could We Offer?
You Fine is a professional bronze sculpture casting factory. So our factory could offer you a series of bronze sculpture works. These include various exquisite animal sculptures, such as bronze horse sculptures, bronze deer sculptures, and bronze lion sculptures. There are also lovely bronze dog sculptures, bronze dolphin sculptures, bronze bull sculptures, bronze eagle sculptures, and so on.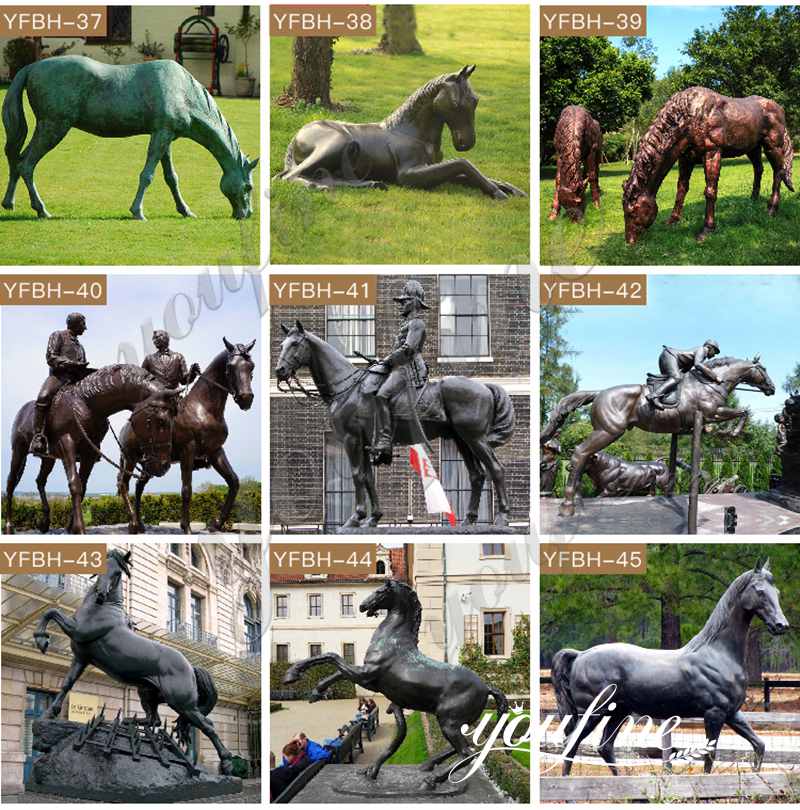 Of course, we all have related clay models for these exquisite bronze animal sculptures. Therefore, you could choose your favorite design from our thousands of choices.