Garden Bronze Elephant Statue Details:
This abstract garden bronze elephant statue is one of the works of the famous artist Salvador Dalí. The name of this sculpture is "space elephant". Recently, people develop a great interest in Dali's works of art, and they are very popular. His works could find in many squares, parks, and other public spaces with the modern artistic atmosphere in the world. Because this kind of surrealist artwork has gradually become the mainstream of modern art.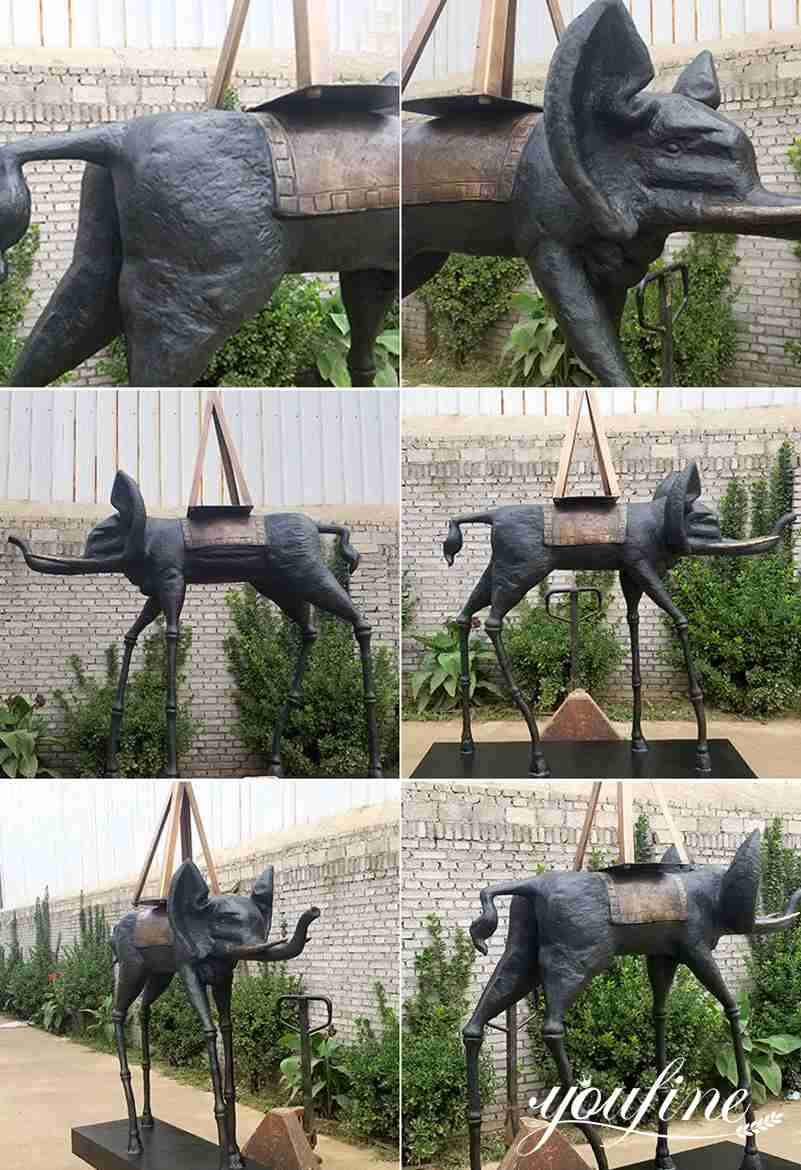 For example, many artists are attracted to create art in a three-dimensional space, which makes the work "closer to real life." Salvador Dalí does not resist the appeal of working in the third dimension. Dali was able to create impressive sculptures throughout his life. Some of these works are small, while others represent some of his biggest works.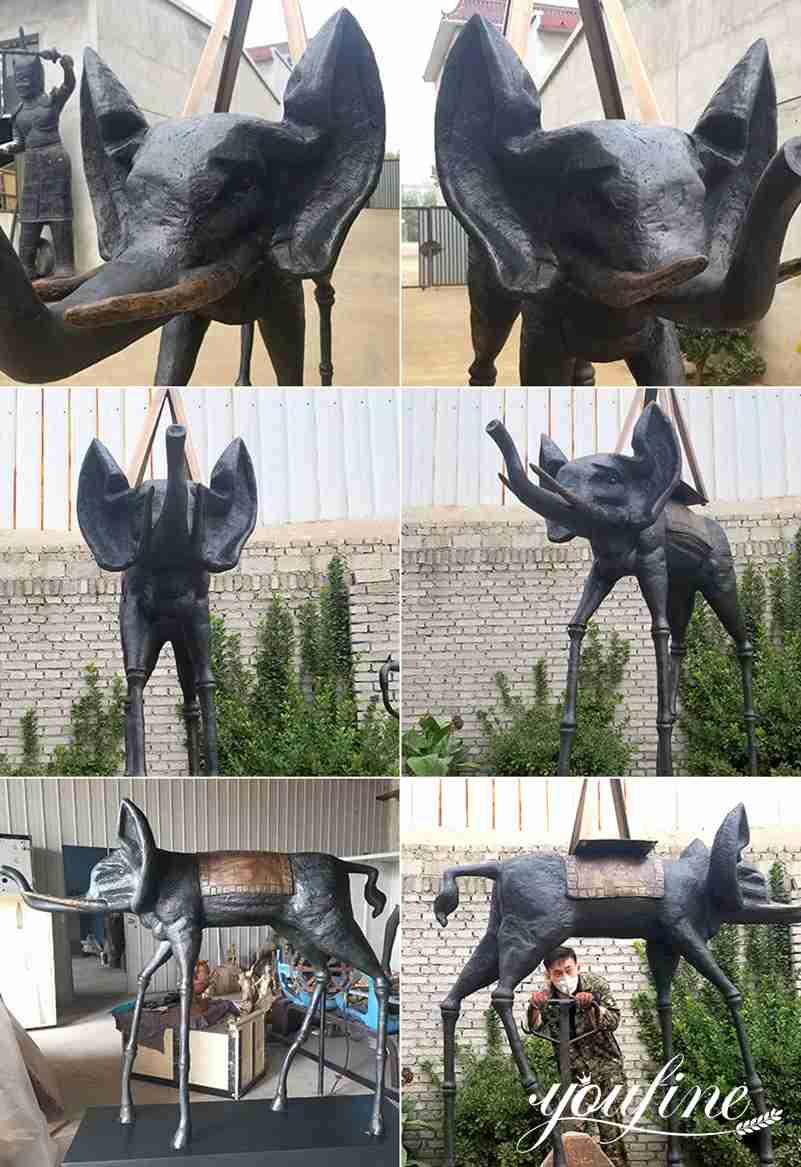 Why Choose You Fine To Order Bronze Statue?
This bronze elephant statue has four slender thighs, a thin body, the elephant's slender nose sticks out, and a triangular frame on the elephant's back. You Fine has professional clay model artists and sculpture artists. Their rich engraving experience and professional engraving techniques could highly restore the original work. It could ensure 100% similarity to the original work. Our artists not only pay attention to the details of the carving but also pay attention to the essence of the original art and the meaning that the artwork wants to express.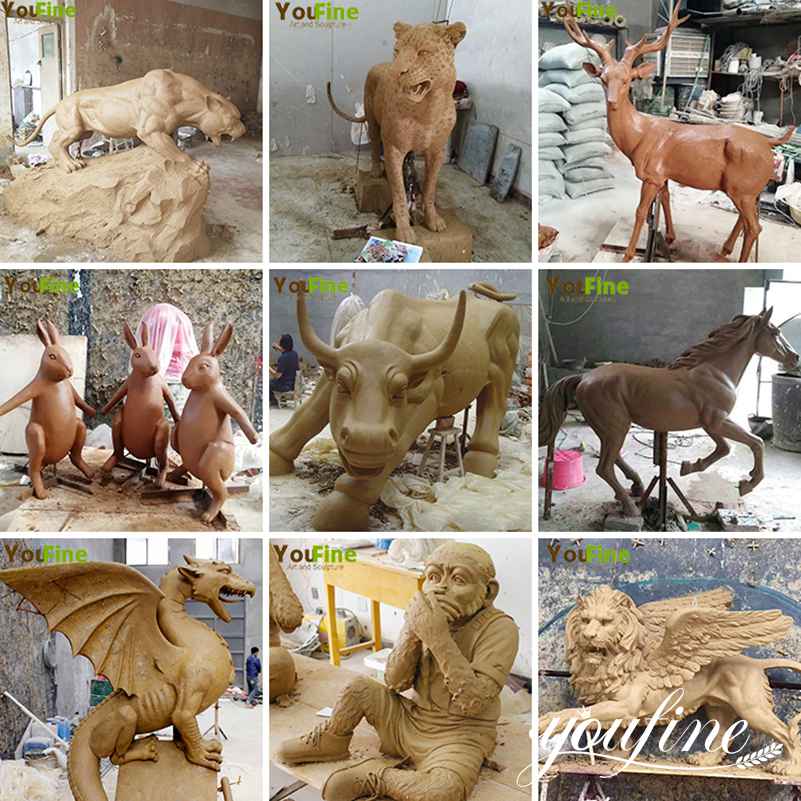 Offer One-Stop Statue Service:
You Fine is a factory with more than 38 years of experience in bronze sculpture casting. Therefore, You Fine not only produce various bronze sculptures, but we also have a complete after-sales service system. From the bronze elephant sculpture production, packaging, delivery to installation, we would always serve you. And there are any quality problems in subsequent use. You could contact You Fine at any time, and our director would personally solve the after-sales problem for you.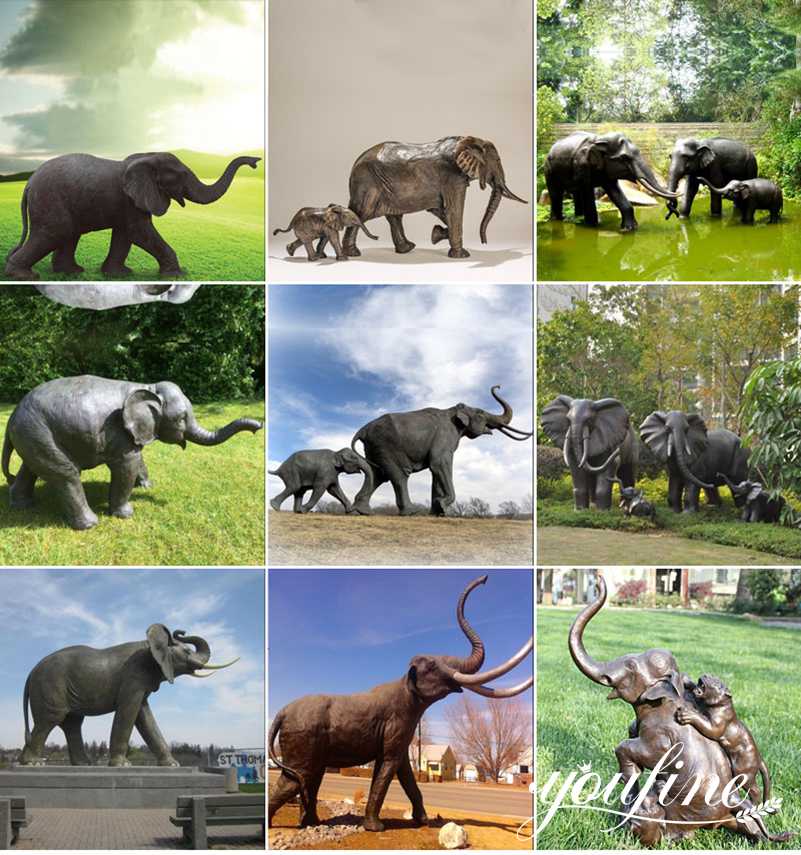 So our garden bronze elephant statue would be the best choice for your outdoor garden or zoo decoration. Our high-quality statues would surely become works of art passed down by the times.