Modern Abstract Bronze Sculpture Details:
The design sense of this abstract bronze sculpture is very strong. It is composed of the heads of two figures, but their central head is indeed hollow. This abstract art form sculpture outlines the most spiritual space with minimal lines. You could see the other side of the world through this empty space, and it also tells us that even a small space could explore a larger world. Of course, this central part is still the human brain. It means that the brain could bring people unlimited knowledge and power, and no one could take away our brain thoughts.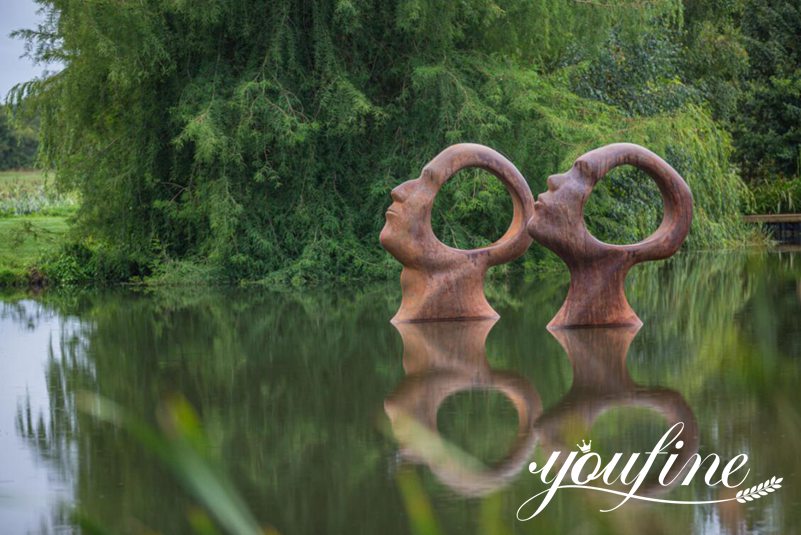 You Fine would select high-quality bronze materials to cast this modern abstract bronze sculpture. Therefore, the quality of our sculptures is guaranteed and could use outdoors for many years without any quality problems.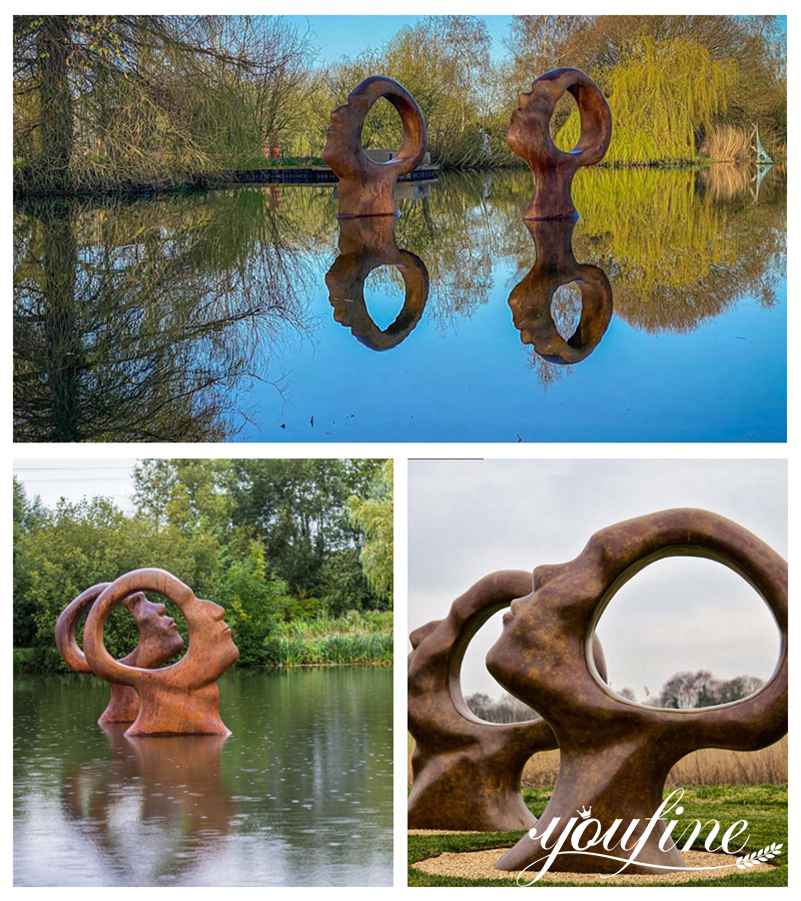 Application Places:
Our abstract bronze sculpture could place in any outdoor place. The abstract form brings people a strong sense of space and empty inspiration. So you could place outdoors on the grass, by the lake, in modern urban building groups, city streets and so on. Sculptures place in different environments could give people a different sense of vision. Of course, You Fine accept customization, we could make it according to your size requirements.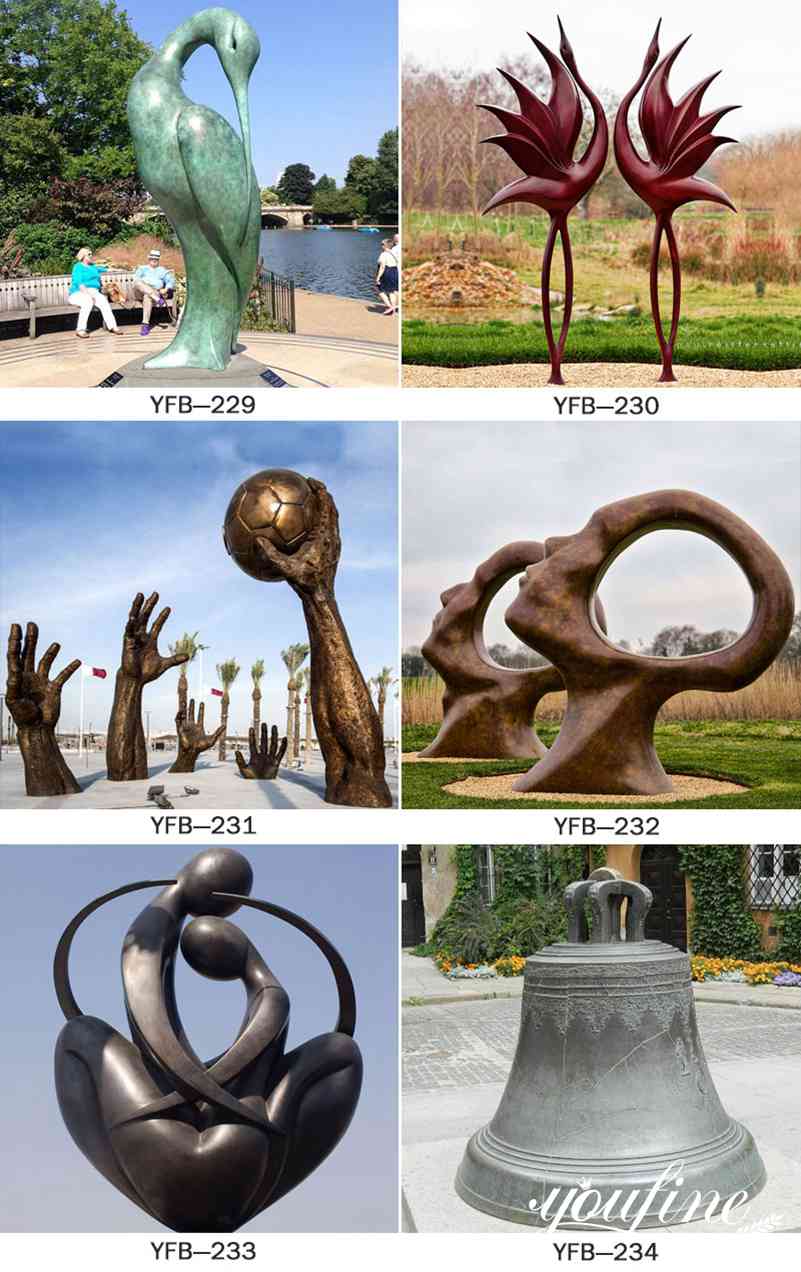 The Meaning of Abstract Sculpture:
Modern abstract sculptures are more prominent in the beauty of the line design. And it also needs to be able to blend into the outdoor environment. From the surface of the sculpture, the sculpture must contain beauty. It must invigorate and improve the surrounding environment. However, from a deeper level, it should resonate with people. It also has a subconscious attraction to its emotions. Artworks need to be recognized by the audience. Therefore, sculptures also need to establish a connection between the audience and the art.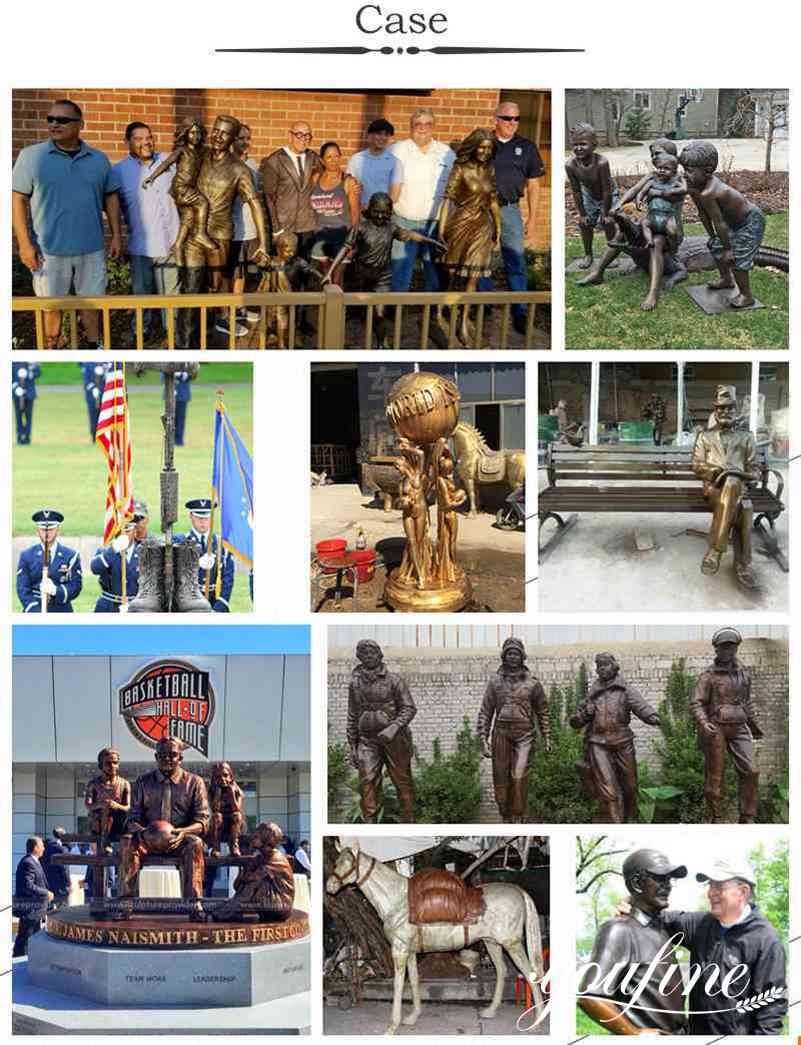 Our modern abstract bronze sculptures must be timeless classics, which could place outdoors for hundreds of years. And become works of art passed down from generation to generation. Please feel free to contact You Fine for details of the sculpture.