Duke Dog Statue Description:
The Duke dog statue weighs 2,100 pounds, and its front paws are seven and a half feet wide, six and a half feet high, and eight feet long. Its expression is very funny. Although it opened its big mouth to reveal its sharp teeth, it didn't make people feel scared, on the contrary, it was more interesting. Especially the four paws of this dog cling to the ground tightly, making it stronger. It wears a crown, so sacred, a royal style.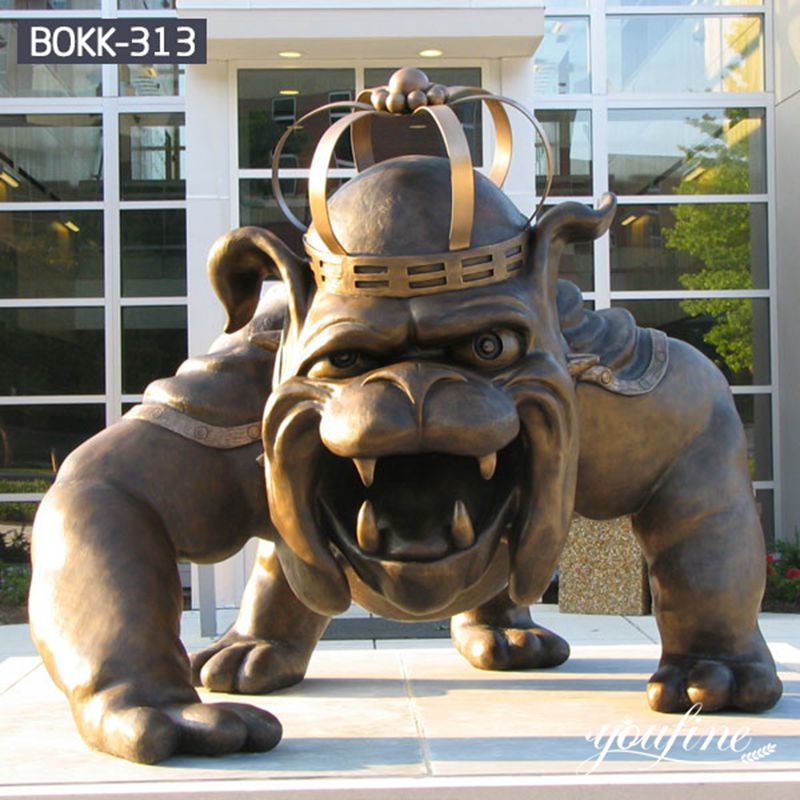 The Author of the Sculpture:
The Duke dog statue stands on a two-foot-high base. This statue was created by South Dakota artist Lee Leuning. He also carved the James Madison statue between Varner House and Logan Hall. The Madison statue has been on the JMU campus since 2002. His statue incorporates modern style through classical style. And Lee Leuning and Sherri Treeby collaborated in a business called Bad River Artworks. They are mainly known for their "American" bronze sculptures, which have been exhibited in various famous places throughout the country.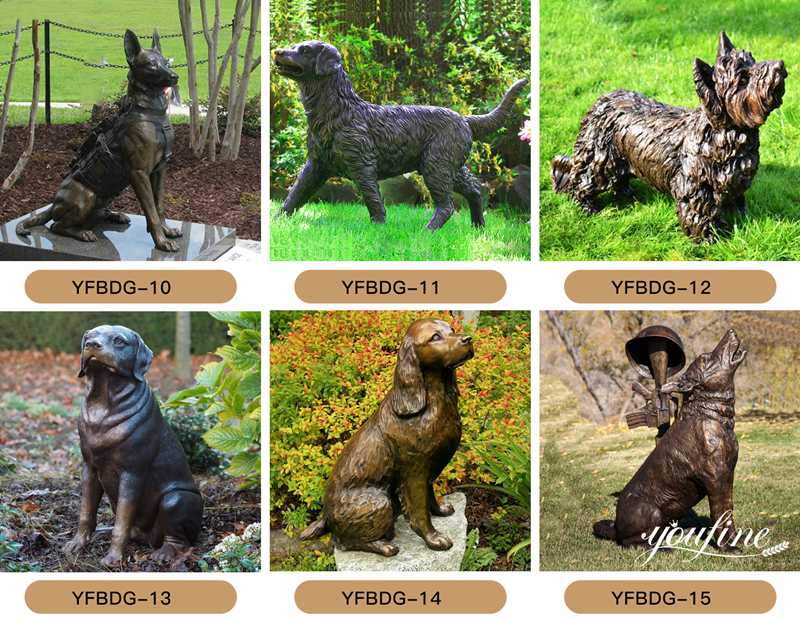 The Origin of Duke Dog:
Before the beginning of the 2005-2006 school year, the newest member of the Duke family had a place on campus. The roaring huge bronze dog statue sits in front of the Robert and Francis Plaque Sports Performance Center. More interestingly, in early 2005, a smaller version of the Duke statue (about two feet long) was displayed at the Convention Center. Donations from JMU alumni are responsible for these two statues. This large statue was commissioned as a gift from the owner of the university outpost. The smaller statue is a gift from the Bruce and Forbes family.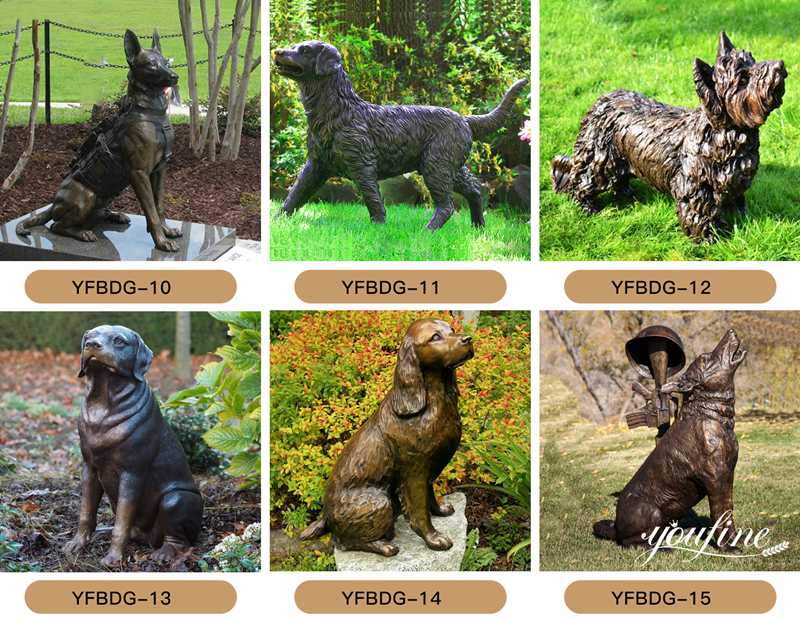 Exquisite Clay Model:
YouFine is a famous bronze sculpture foundry. We have very professional clay model artists. They were able to restore the Duke dog statue completely 1:1. Therefore, our sculptures have won the love of many customers, and they admire our artists very much. When they first saw the YouFine clay model, they were deeply moved by our sculpture. So our customers often introduce us to their friends to buy our sculptures.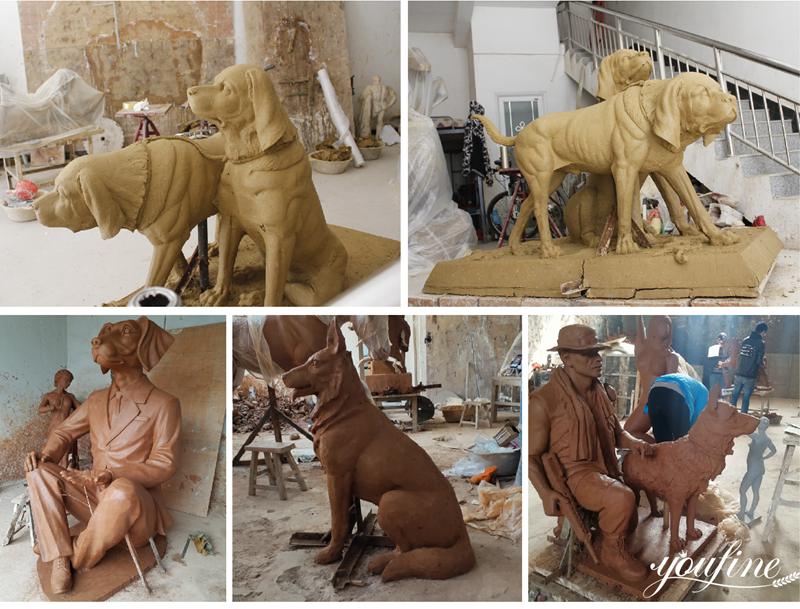 Demand from Customers:
A customer specifically emailed to say: Her daughter is a student of JMU, hoping to get a Duke dog statue as a bedroom decoration. She specifically found the sculpture of Duke on our website. So YouFine casts a very realistic Duke dog statue for her. Her daughter is very happy, so this customer thanked us very much.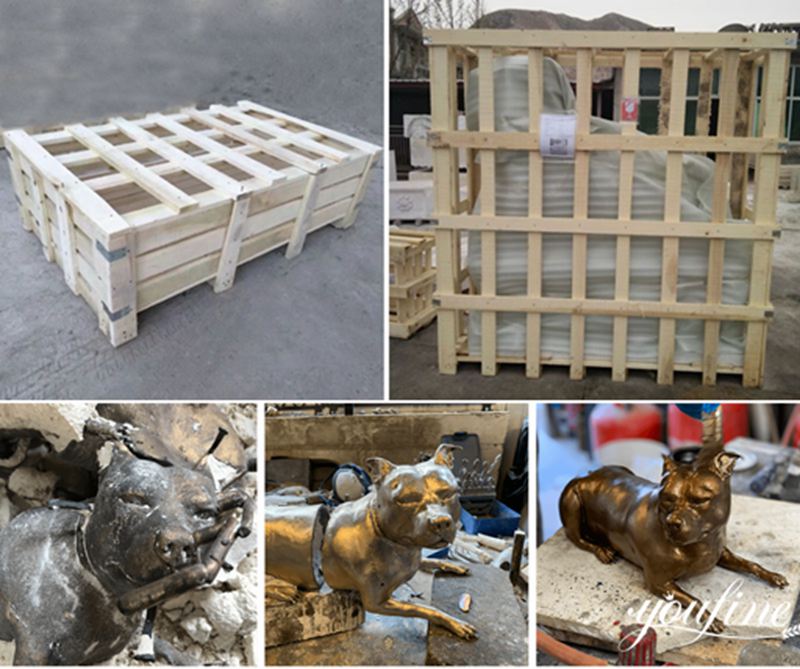 If you want to know more details about the sculptures of bronze animals, you could contact us immediately. We would be your most satisfactory choice.