Bronze Dog Sculpture Introduction:
This exquisite custom dog sculpture is located near the Church of the Good Shepherd in Canterbury, New Zealand. In order to commemorate and praise the contribution that shepherd dogs have brought to people. So this custom dog garden statue was cast. He looked into the distance and was guarding the property of the herdsmen in this area. Of course, our artists would cast this dog sculpture 100% for you.
Traditional Lost Wax Process:
The custom dog garden statue is life-size, and YouFine uses high-quality bronze metal materials and traditional age-old "lost wax craftsmanship". Our bronze sculptors have extensive casting experience to ensure that every detail of the animal is highly restored. This German Shepherd's dense short coat is accurately reproduced with extreme precision, ensuring that every detail is beautifully crafted. And, our dog sculptures are of high quality, so they could last a long time.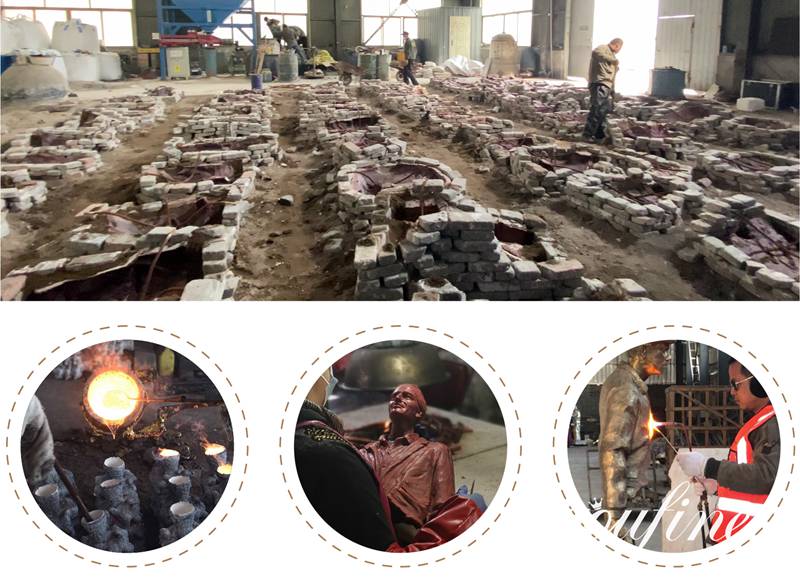 Sheepdog Traits:
Sheepdogs are a breed of domesticated dogs. Also, they are lively and intelligent dogs. First of all, the original purpose of training is to guard and gather livestock, especially sheep. Obviously, many shepherds have sheepdogs in their homes. In addition to their original operational use, many sheepdogs today are household pets. Therefore, shepherd dogs have been loved by people since ancient times.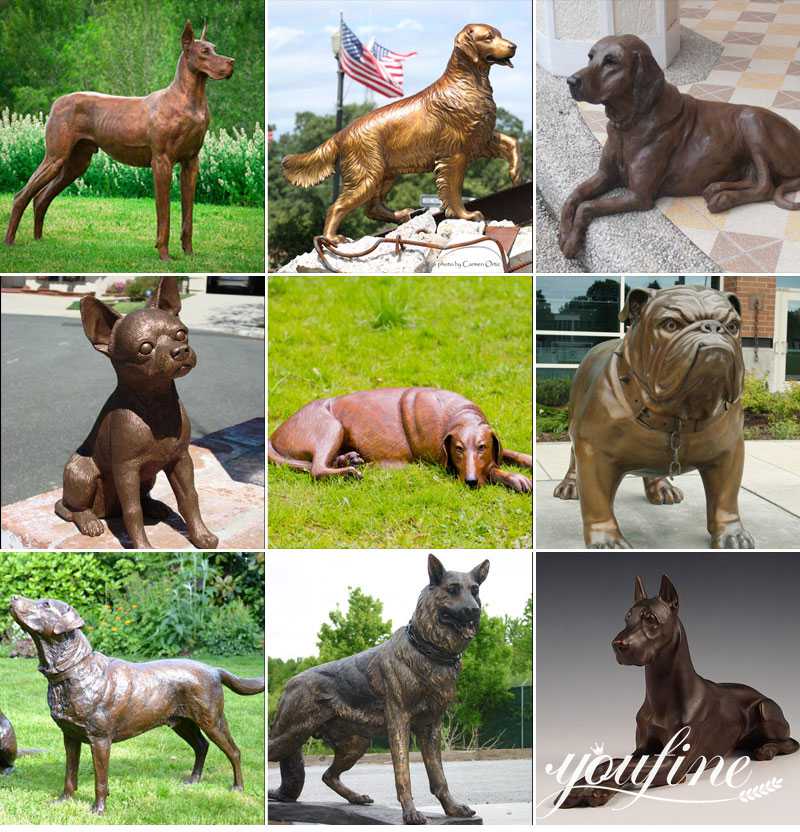 The Origin of the Famous Sheepdog Sculpture:
The custom dog garden statue is located near the Church of the Good Shepherd in Canterbury, New Zealand, and is an extremely monumental sculpture. This dog sculpture attracts many tourists to take pictures. The bronze statue commemorates the contribution made by the sheepdog to the shepherd's protection of the sheep in New Zealand. He is also a tribute to the pioneers who pioneered farmland and the Mackenzie region. Moreover, the dog sculpture is to let future generations remember their great deeds forever. So it is very memorable.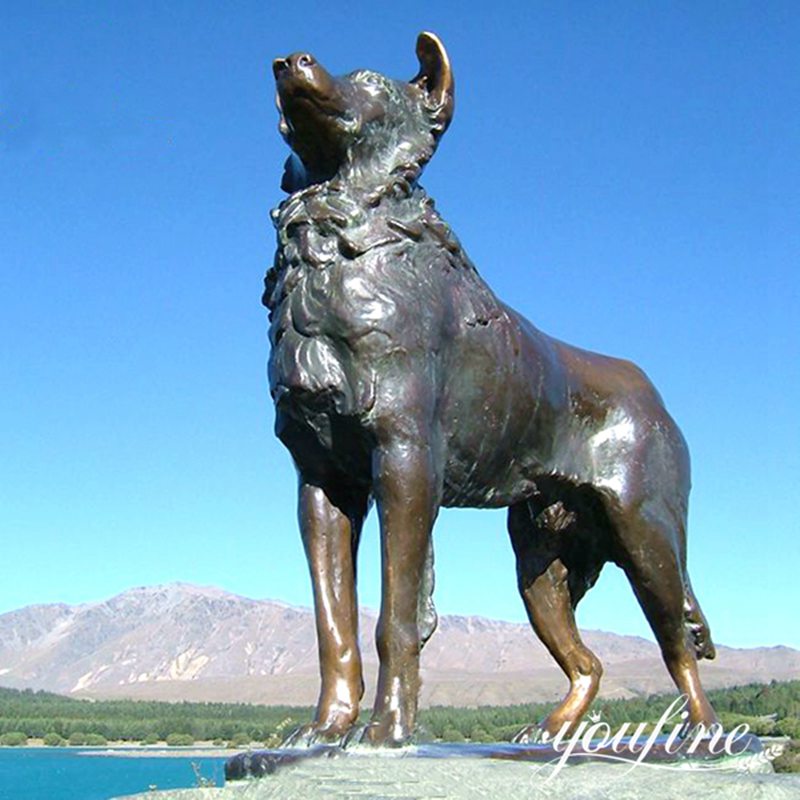 YouFine Focuses on Bronze Statues:
YouFine Bronze Foundry specializes in bronze statues and sculptures for 39 years. We are able to produce a range of bronze custom dog garden statues. And, we also provide customized services. Because each client has different details for dog sculpture. Such as material, size, and color requirements.
We would calculate the specific price according to your request. So please do not hesitate to contact our sales staff, we would provide you with comprehensive information the first time.