1.Bronze German Shepherd Memorial Statue Introduction:
Let your intelligent and loyal German shepherd stand with our beautiful bronze German Shepherd memorial statue to guard your home at all times. This exquisite shepherd dog sculpture of ours is handcrafted and hand-painted by our professional bronze sculptors. In honor of the German Shepherd's famous erect ears and soft tan and black coat.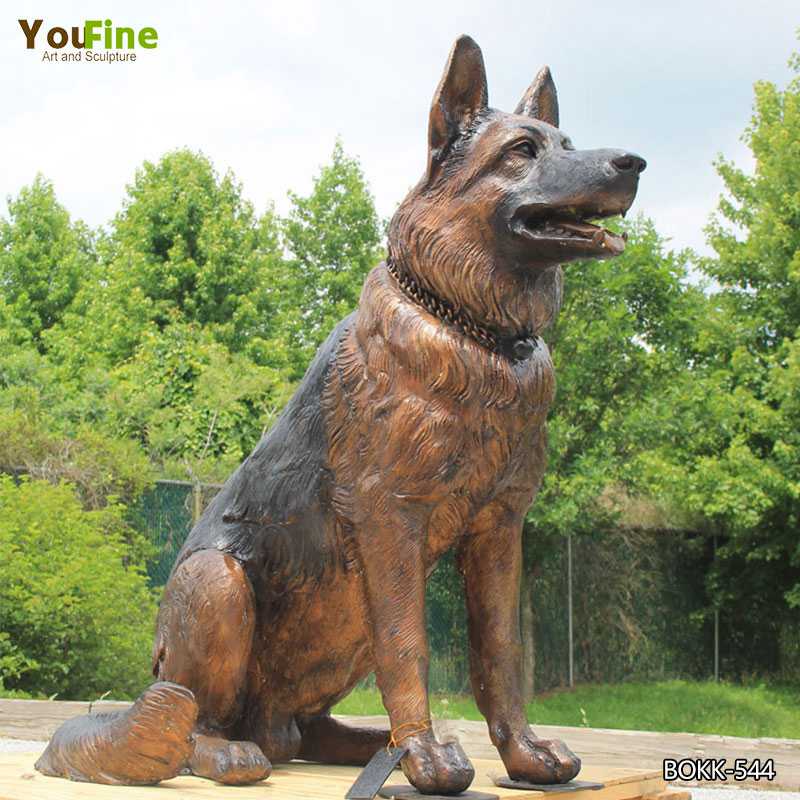 This exquisite bronze German shepherd memorial statue is life-size and highly restored to every detail of the German Shepherd, carved with great delicacy. Both its erected ears and its brown body coat cast with great delicacy, as if a real shepherd dog were on display in front of us. This is the result of the art of our professional clay model masters and bronze sculptors.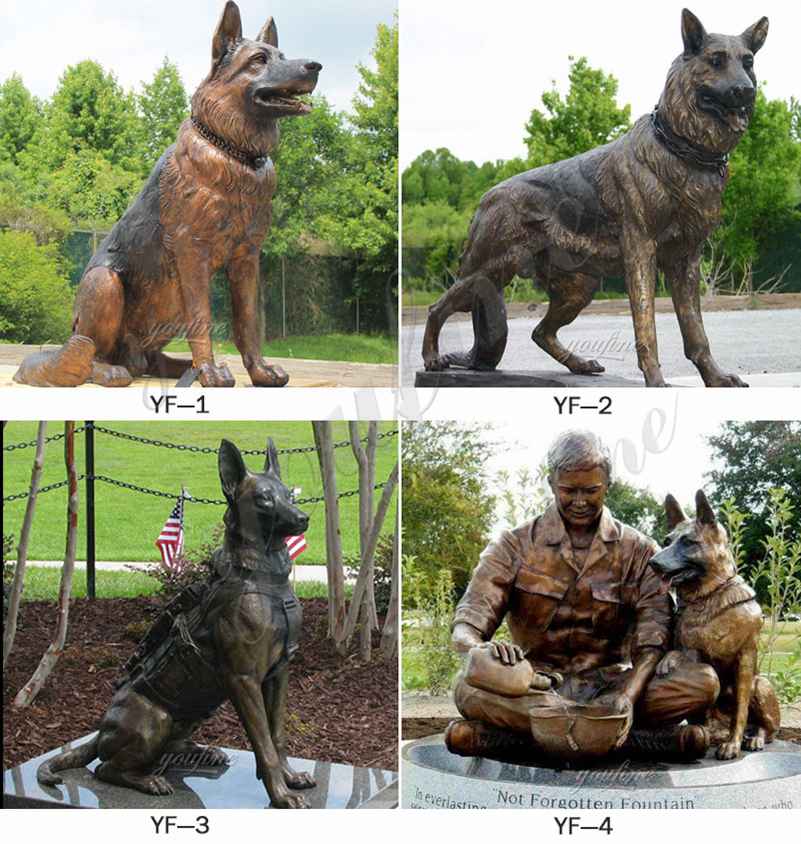 2. Why people like German shepherds?
The German Shepherd Dog, also has another name such as the German Blackback. This breed is native to Germany, and the only thing that could be confirmed is that in 1880. This dog was fixed and used as a shepherd dog throughout Germany. They are agile and suited to action-oriented work environments. And they often deployed for a variety of tasks. He was later recruited by the German army during World War I as a military dog. Because of their large size, imposing appearance, and strong working ability, German dogs are active worldwide as military dogs, police dogs, search and rescue dogs, guide dogs, shepherds, ornamental dogs, and domestic dogs.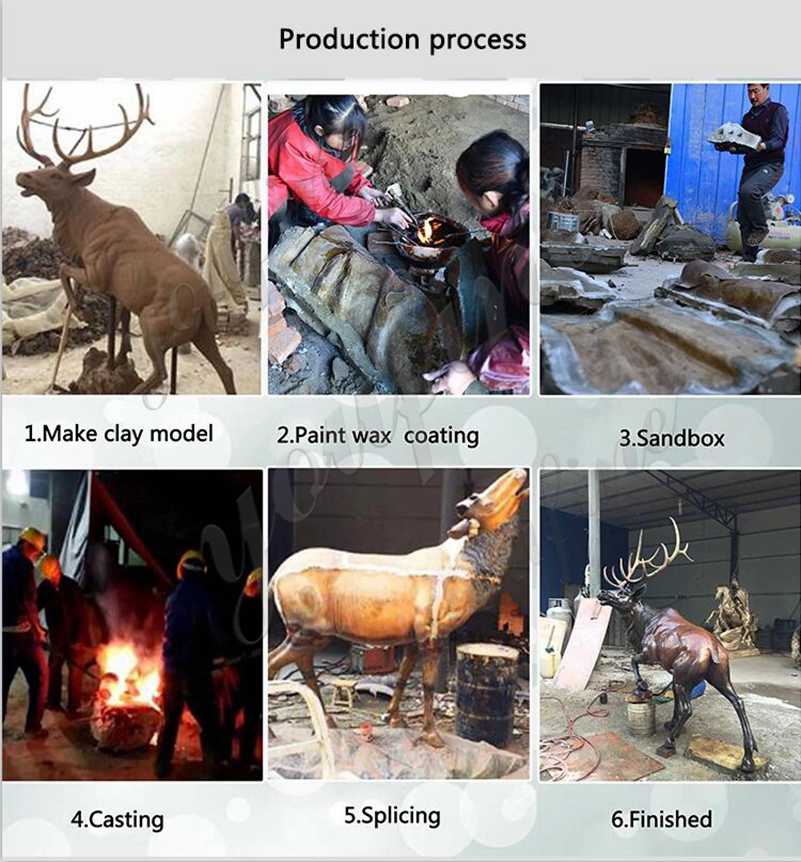 4. More designs of bronze dog statues:
You Fine Bronze Foundry specializes in the field of bronze statues and sculptures and has a history of more than 35 years.  As well as we are able to produce a series of bronze dog statues. Only some animal sculptures display on our website right now. If you don't find the sculpture you like here, and if you want to get other bronze animal statues. Please feel free to contact our staff.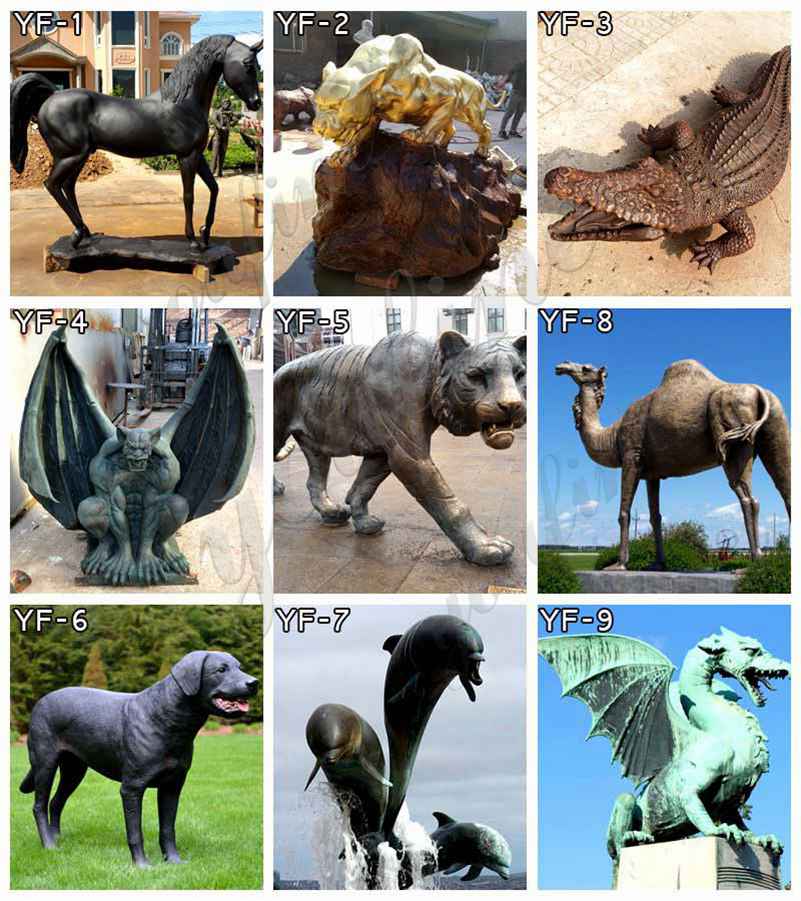 Here at our website and factory, You Fine could offer any bronze German Shepherd statue design. It could place both indoor and outdoor placement, and high-quality bronze sculptures could last for hundreds of years. So please feel free to contact us for the latest prices and other information about our products.