1. Black Bronze Newfoundland Dog Statue Detail:
What an exquisite pair of bronze Newfoundland dog statues. And Newfoundland known as the "Giant Gentleman" is a symbol of intelligence, amazing strength, calmness of character, and loyalty. So you would definitely fall in love with these beautiful sculptures because of their deeds. All the details of this bronze sculpture are purely handmade by our professional craftsmen, thus ultimately ensuring that every detail of the sculpture is perfect.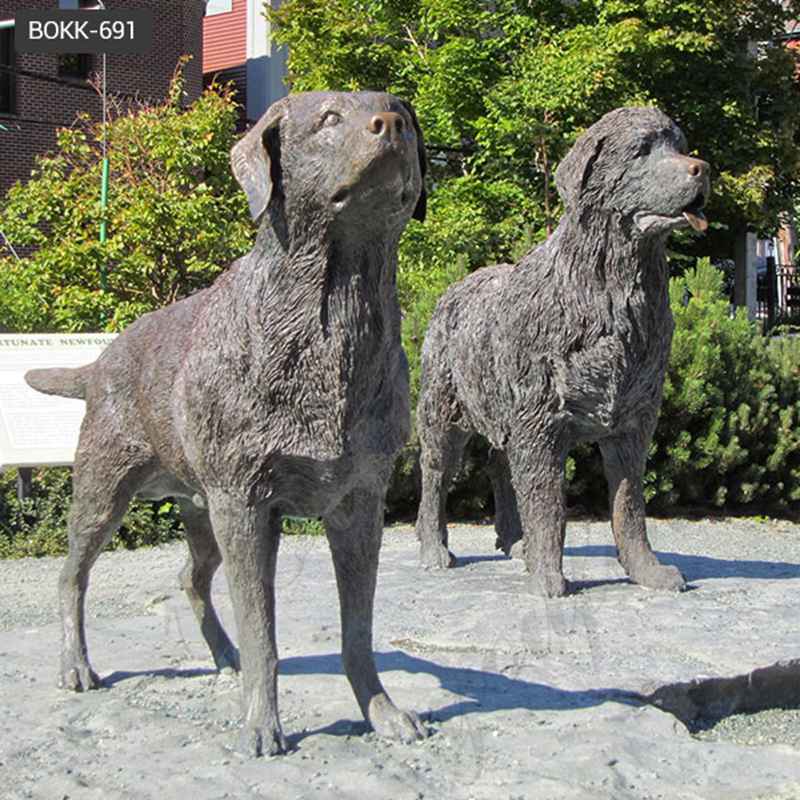 We would use the traditional lost wax method to create this beautiful bronze Newfoundland dog statue, ensuring that every detail of the Newfoundland dog's character could be restored. And our clay model masters and bronze sculptors have years of experience in carving. You could see that every detail of the sculpture has been perfectly reproduced, whether it's the fur on the body or other parts of it.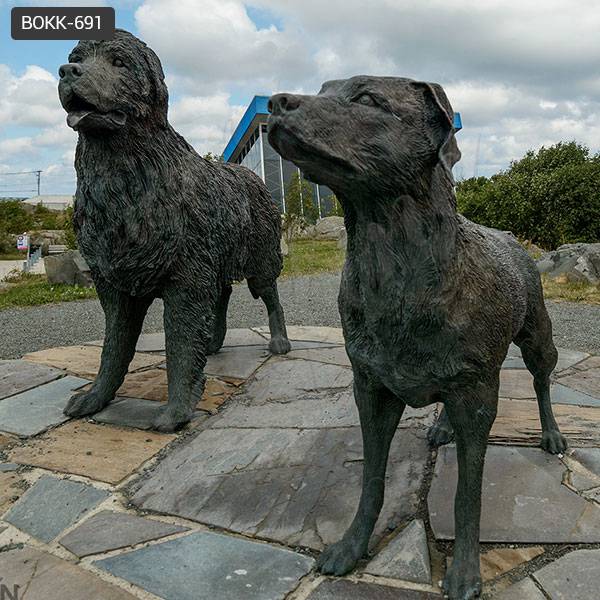 2. The Introduction of Newfoundland Dog:
Newfoundland is a large working dog. They have strong muscles, double coats, broad paws, and are natural swimmers who are very good at water rescue. So Newfoundland dogs have been bred by the people of Newfoundland since the 18th century. They are the best dogs to work with fishermen, showing extraordinary strength, endurance, and intelligence. That's where their name comes from.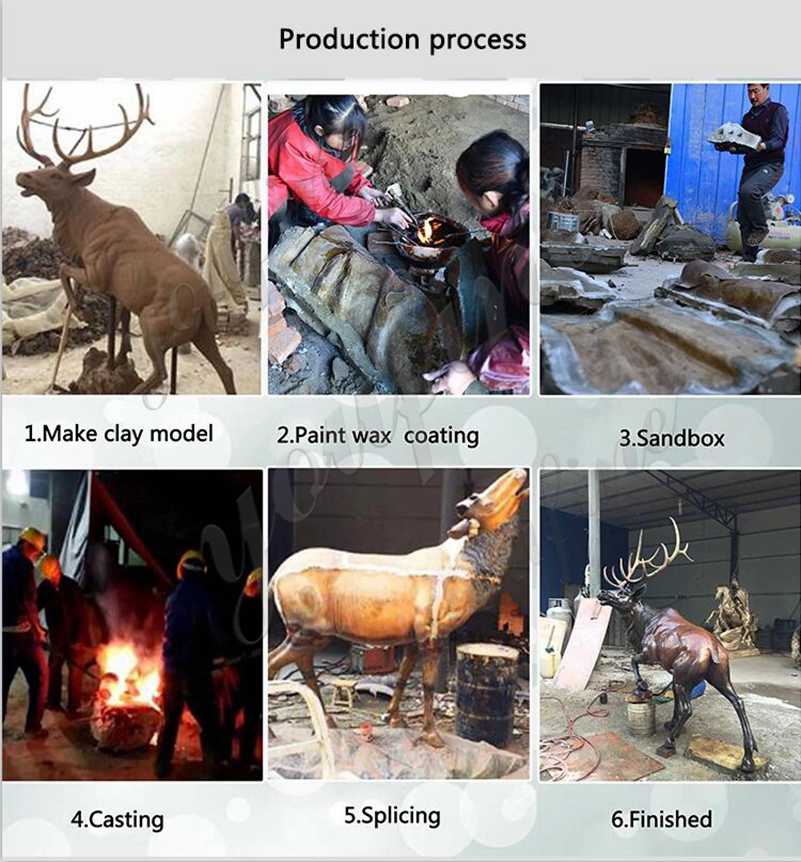 3. The process of bronze dog statue:
Firstly: Sculpting Clay Model Perfectly. The clay model is the first and most important step to guarantee the value of sculpture and it is too difficult to change the shape after finishing the casting, so our sculptor will work harder than other steps.
Secondly: Fix the wax model carefully. The wax model decides the final shape of the sculpture and we can save time and works of repair, therefore, it should be fixed exactly like the original clay model.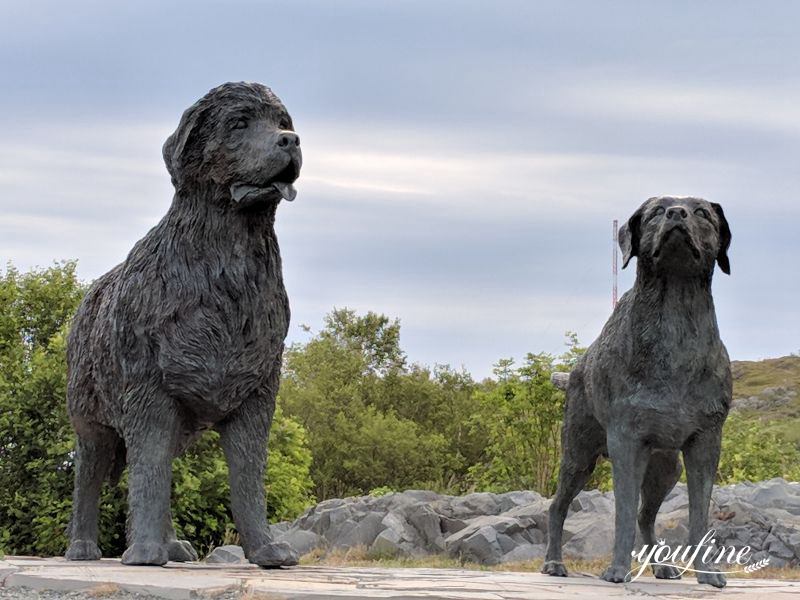 Then: Welding and Polishing the casting bronze professionally. We often hear people say "Why I can not see the welding joints?" Because the welder is professional and experienced and can make the same texture.
Finally: Making the patina. With the development of technology, we can make the sculpture more colorful and enduring. YouFine Bronze Foundry is good at doing the patination.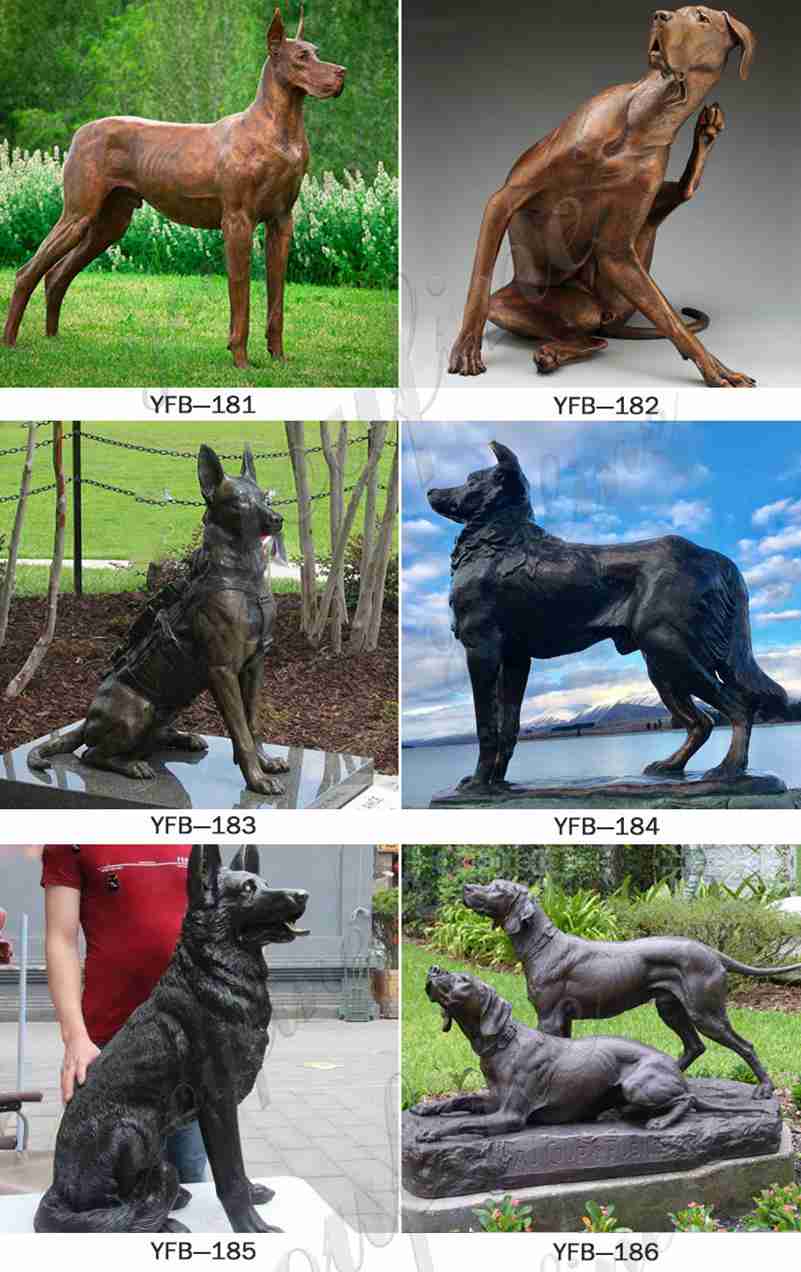 Our bronze Newfoundland sculpture sizes could be made to your specifications. Either life-size or other large sizes are available. If you would like to purchase this adorable dog sculpture, please feel free to contact us.