Golden Retriever Introduction:
This bronze golden retriever sculpture is located in Windermere Central Park. This bronze statue depicts a boy and his dog. And, this is a golden retriever. Also, the little boy is playing with the golden retriever with a stick. The piece is called "Golden Games".
Additionally, this sculpture is the work of Florida painter and sculptor W. Stanley Proctor. We always find great pleasure in art, nature, and animals. Therefore, this bronze outdoor dog sculpture is perfect for the park. Our artists are able to cast you an exquisite bronze group sculpture.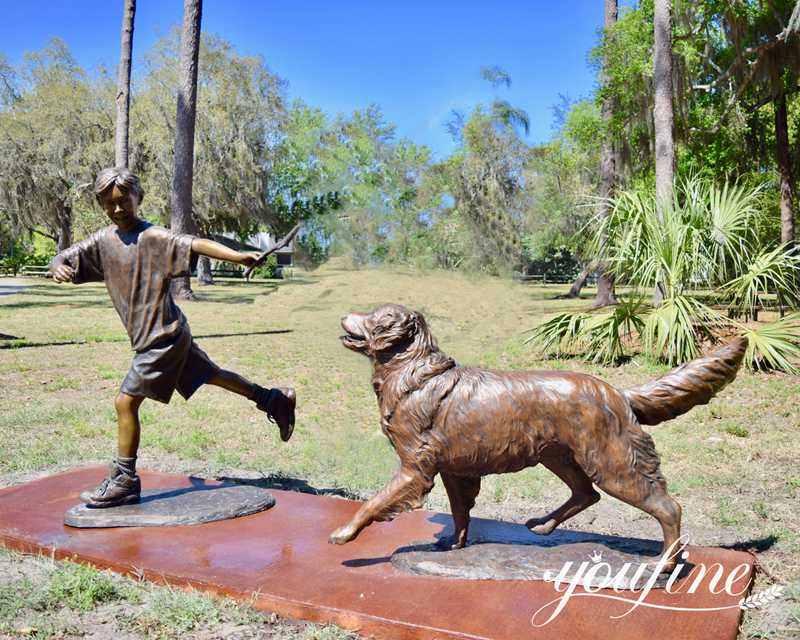 Could Improve People's Enjoyment:
We usually go to the park and always see the scene of a family playing with their pets. Especially dogs and kids running around in the park. The whole scene is so beautiful. Obviously, this is a beautiful statue that would make the park a diamond for the town. Of course, with the presence of sculptures, people's enjoyment would also increase a lot. First, parents could bring their children to take pictures with the sculpture. Secondly, when children see such a cute dog, they would also love animals more. In short, a bronze golden retriever statue's life-size artwork is the best choice for park construction.
Using The Traditional Lost Wax Method:
YouFine cast you this beautiful bronze dog sculpture using the traditional lost wax method. Our artists learn this technique from an early age. They have fully mastered the technique of casting bronze animal sculptures. In particular, our artists use silica sol technology. Therefore, no white spots appear on the surface of our red golden retriever. As a result, cracks and damage appear on the surface of these dark golden retrievers. There is no doubt that our golden retriever sculptures have a long lifespan. Well, this dog sculpture would accompany you for a long time.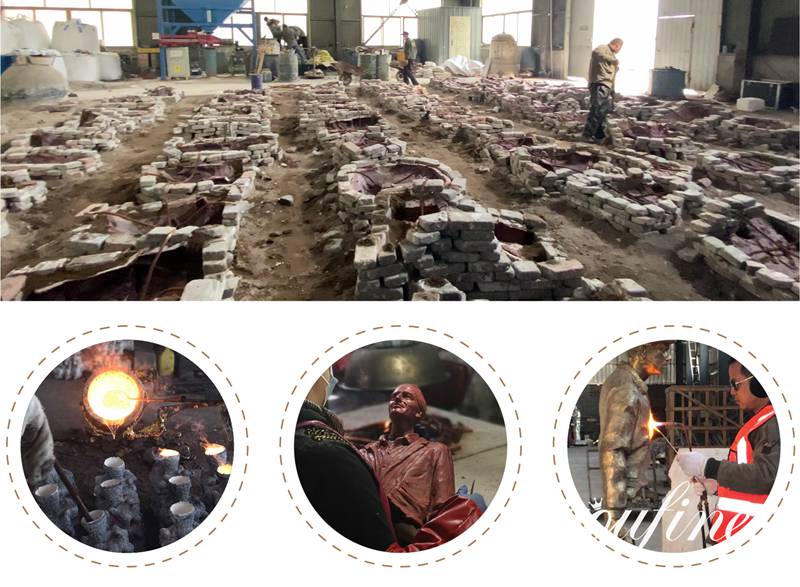 Many Dog Clay Models:
YouFine has been casting bronze animals for 39 years. We serve people all over the world. So we have a lot of golden retriever clay models in our factory. Well, if you use an existing clay model. We would reduce the clay model fee for you. So, not only would you save money, but you would also get your sculptures in the fastest time possible. Of course, we would also tailor the dog sculpture style you want. So whatever you want, bronze golden retriever statue clay model. We could meet your needs.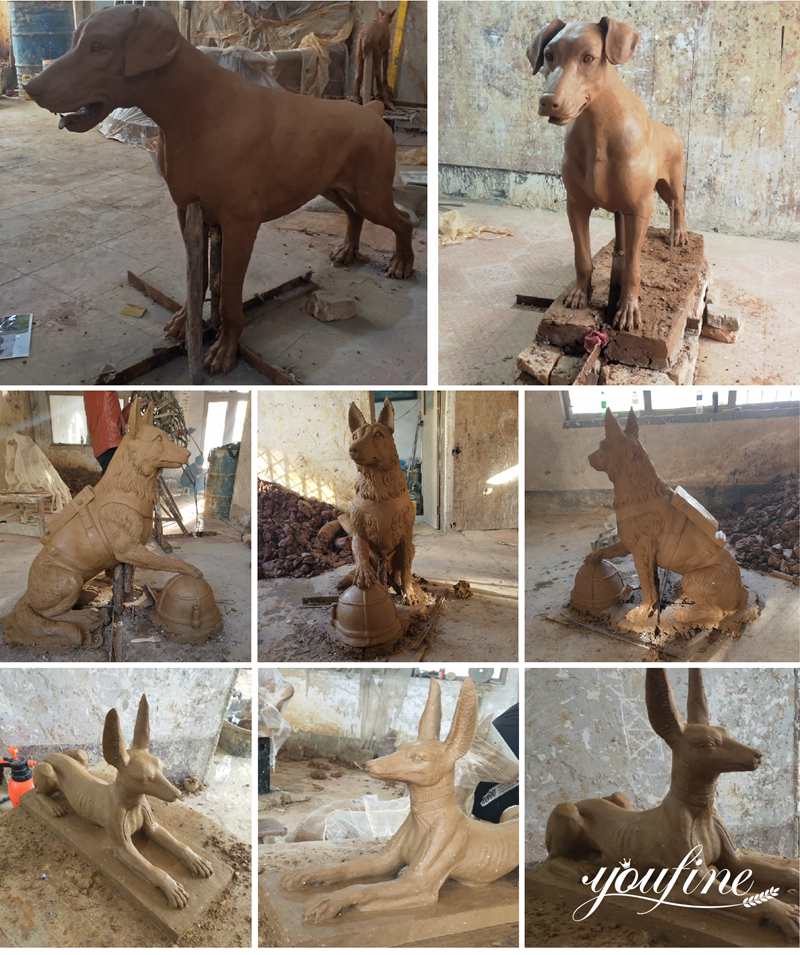 Chemical Coloring Method:
Our artists use chemical coloring to give you the most realistic bronze golden retriever possible. Especially our artists are very good at color grading, so you would end up with a very realistic bronze golden retriever sculpture. Second, our colors become more realistic and natural over time.
Second, you could also see that the colors of this golden retriever sculpture are bright and vibrant. This is all because our artists are constantly improving their shading techniques. Every year we update the existing swatches. Additionally, our artists would actively learn and improve their shading techniques. Trust YouFine, we are serious about sculpture.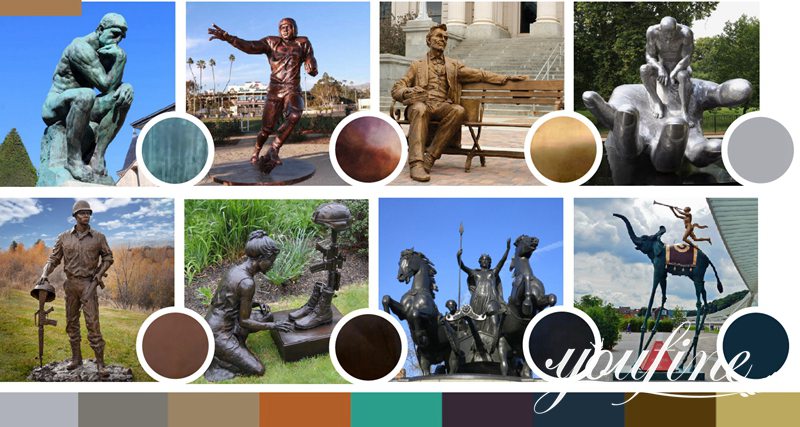 If you want a beautiful bronze golden retriever outdoor statue, please contact us today. YouFine's artists are sure to create a one-of-a-kind sculpture for you. Moreover, this dog sculpture would accompany you forever.