Golden Retriever Statue Details:
YouFine golden retriever statue's hair is shining golden all over. Moreover, its ears fell down and shaped like a drooping mouth. And it flickers when it runs. You see, this golden retriever's standing posture is very elegant and upright. What's interesting is that its head titles up and its tail tucks under its buttocks. No doubt, the artists of YouFine fully expressed the true state of the golden retriever.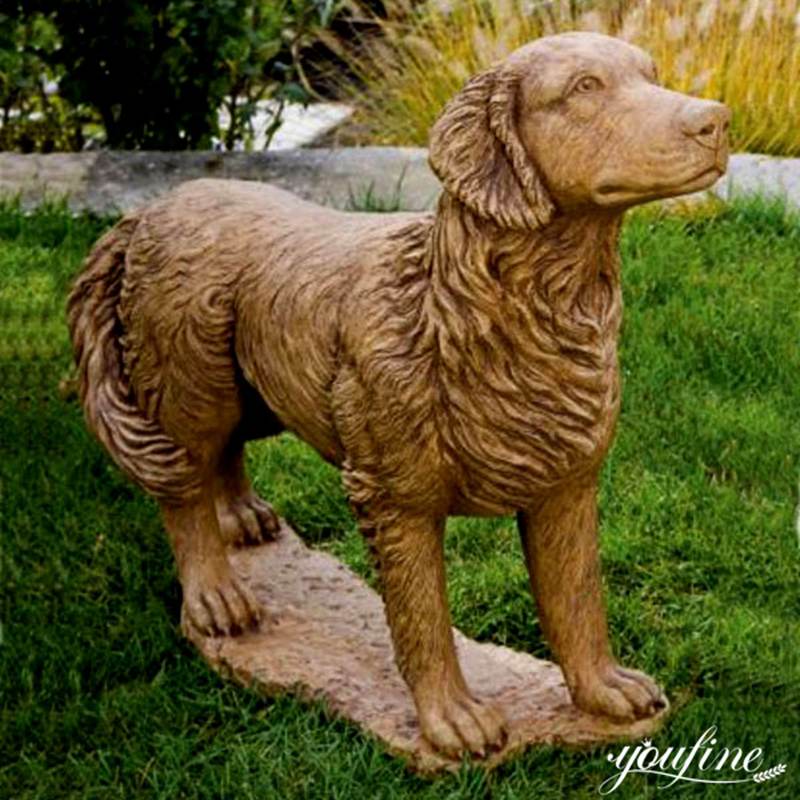 One of the People's Favorite Sculptures:
The golden retriever statue has gentle eyes and warm manners. And it has beautiful amber fur. Therefore, the Golden Retriever has become one of the most popular statue breeds. Especially this sculpture often appears in fashionable gardens. For dog lovers, this is not surprising at all. And, this cast bronze dog statue is 29.25 inches tall and has an amber Rococo stain. The level of detail casting of this statue would surely surprise you. In addition, it has become a precious part of large logarithmic home decoration and is one of the people's favorite sculptures.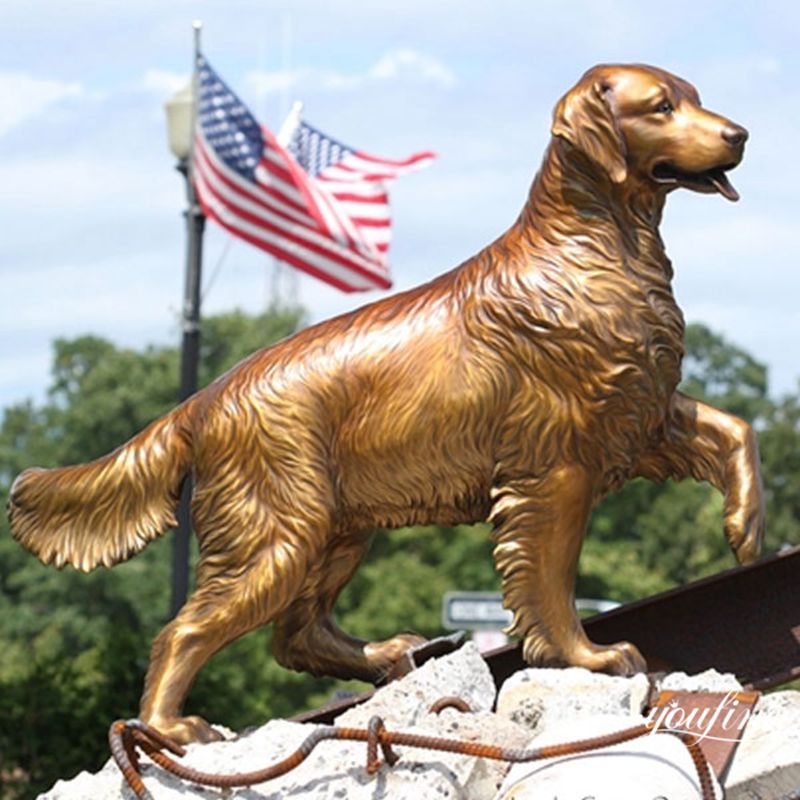 Advantages of YouFine:
YouFine was founded in 1989 in Quyang, Hebei Province. YouFine artists have been constantly creating and designing. In the process of creating and designing each sculpture, the designers and artists have gone all out and poured a lot of energy into it. For them, this does not work, but a passion-a passion for perfection.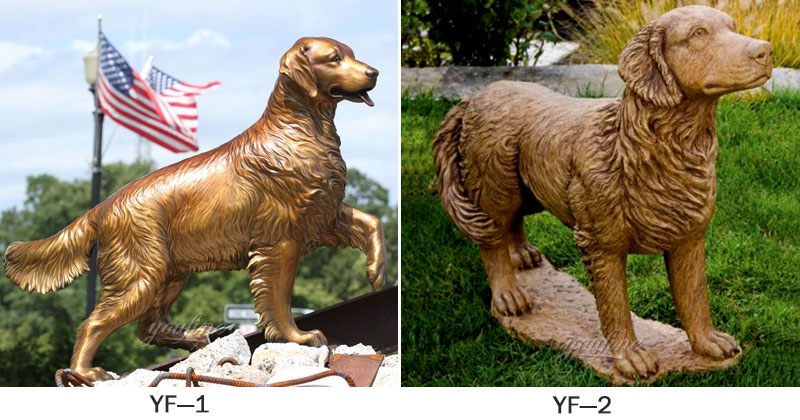 YouFine promises to always insist on producing the highest quality golden retriever statue. We are a skilled team composed of outstanding artists and professional sales staff. And we have well-trained packaging personnel and strict quality control personnel. More importantly, YouFine uses the best materials and the most advanced equipment. The quality of our services exceeds customer expectations.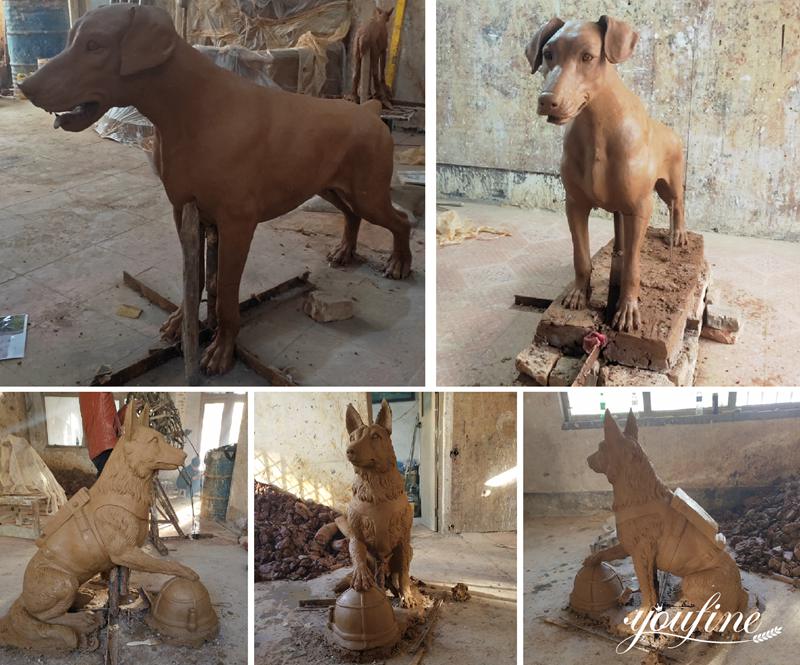 More Decoration Positions:
There is nothing better than a smiling golden retriever statue waiting at your door. This friendly statue could be as an outdoor decoration or placed indoors. This highly detailed golden retriever could be in your living room. Of course, it could also be used as an exquisite decoration in veterinary offices and beauty facilities, or boarding schools.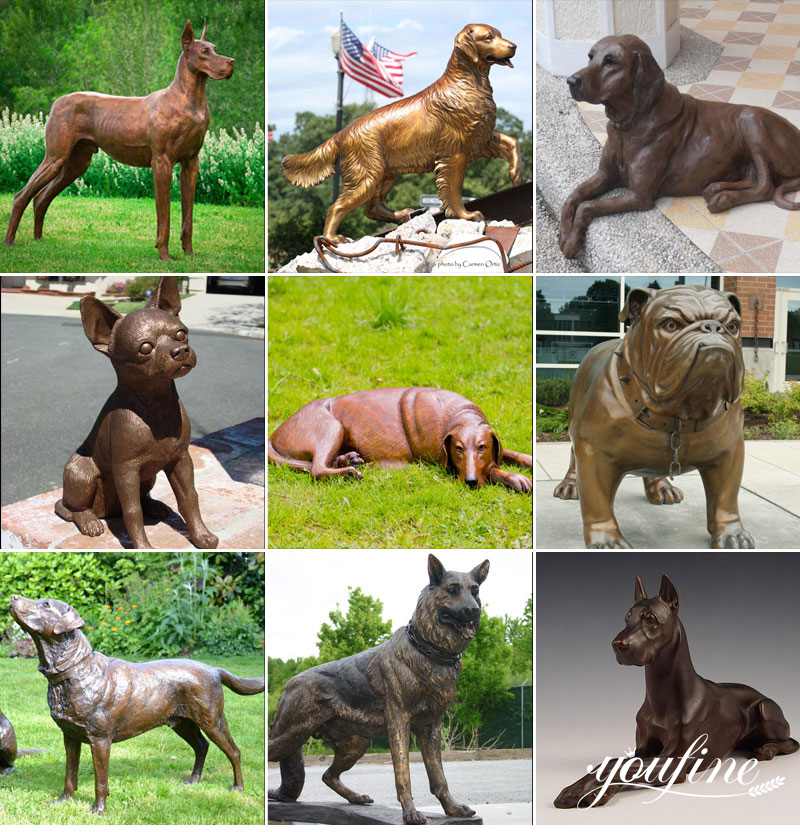 If you have a favorite dog breed sculpture. You could contact us immediately. YouFine would completely restore and cast your beloved dog.