Bronze Greyhound Whippet Dog Statues Details:
This is a pair of very cute bronze Greyhound Whippet dog statues. The entire bronze sculpture depicts two Whippet dogs standing neatly on the ground. They are like loyal guardians, guarding your homeland for you. And their four paws are all placed on the ground. Their tails are up and they wear a rope with bells around their necks.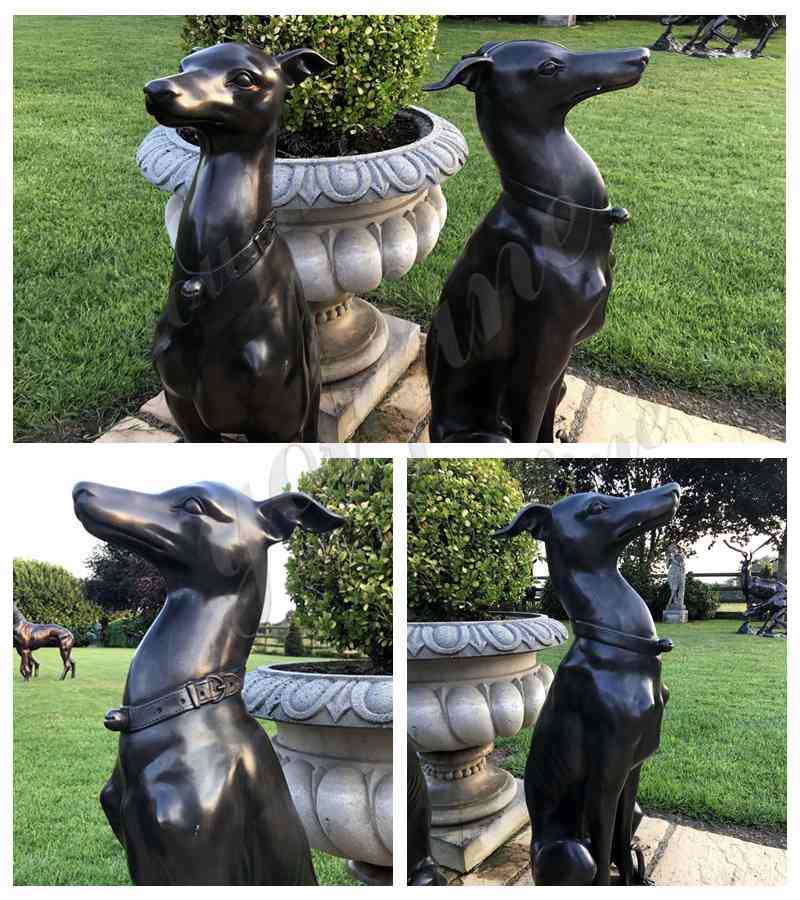 The Introduction of Whippet Dog:
Whippet is one of the dog breeds that people like very much. So it is also one of my favorite pet dogs. Whippet, also has another name, English Whippet or Snap Dog. They are a medium-sized dog. And the hair on the dog's body is very dense and short. They are an elegant breed that originated in England and are descendants of Greyhounds. Today's Whippet is still very similar to a smaller greyhound.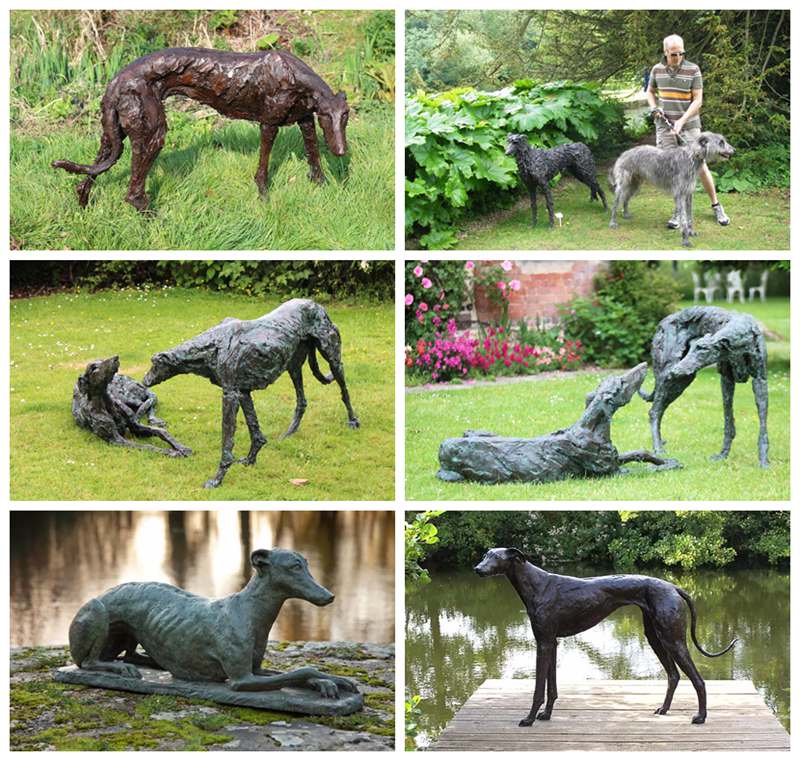 Is a lurcher the same as a greyhound?
Lurchers are usually a cross between a sighthound breed – such as Greyhound, Saluki, or Whippet – and a Collie or Terrier. Because they're a mixed breed, no two Lurchers are the same – in looks or temperament. If you also want a lurcher sculpture, our artist could tailor your favorite bronze dog sculpture for you.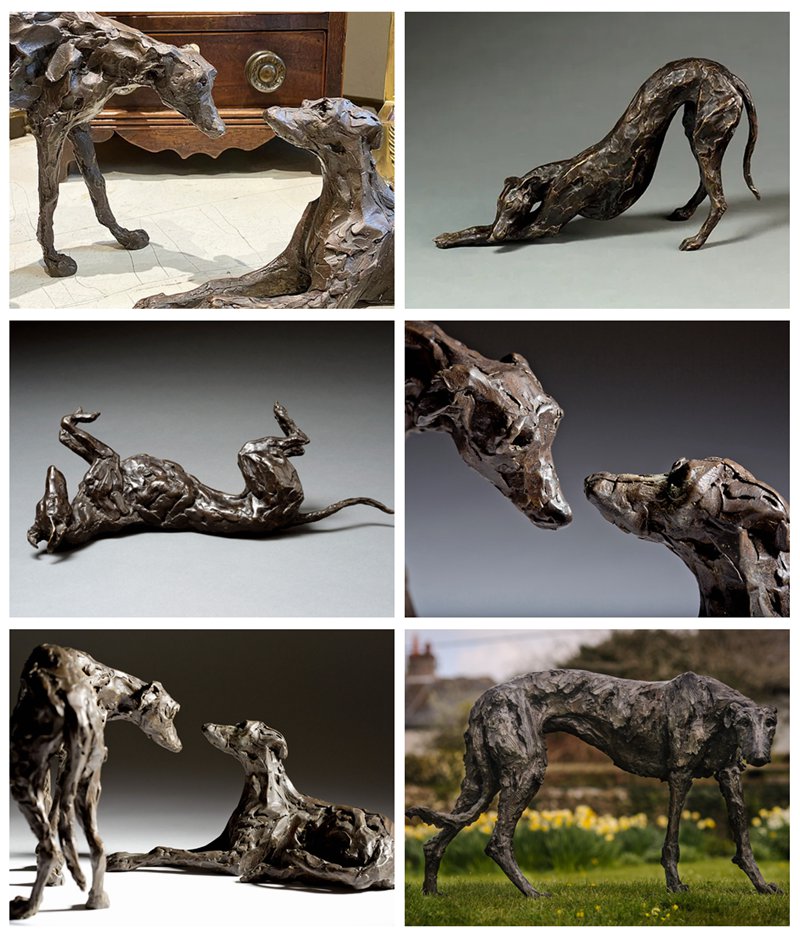 Greyhound Whippet Dog Statue Advantages:
You Fine is a professional manufacturer of bronze sculptures. So our factory can certainly provide you with high-quality bronze dog statues. Our professional masters are very good at making bronze animal sculptures. They have many years of carving experience and are very familiar with the production of animal sculptures. So they can grasp every detail of the dog. With the professional level of carving, they can carve out the essence of the dog.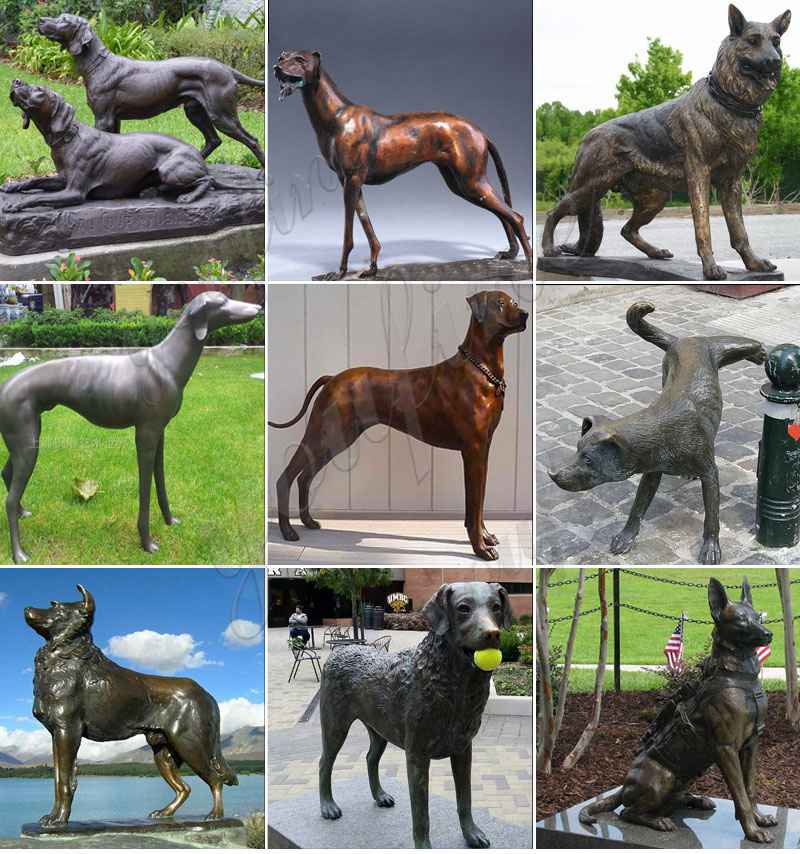 Our factory will use high-quality bronze metal materials to make the entire bronze Greyhound Whippet dog statue. And the bronze medal content will reach more than 88%. Therefore, our high-quality bronze sculptures are a good choice whether they are placed outdoors or in your interior. I believe that the bronze dog sculpture with perfect details will become a beautiful landscape when placed outdoors.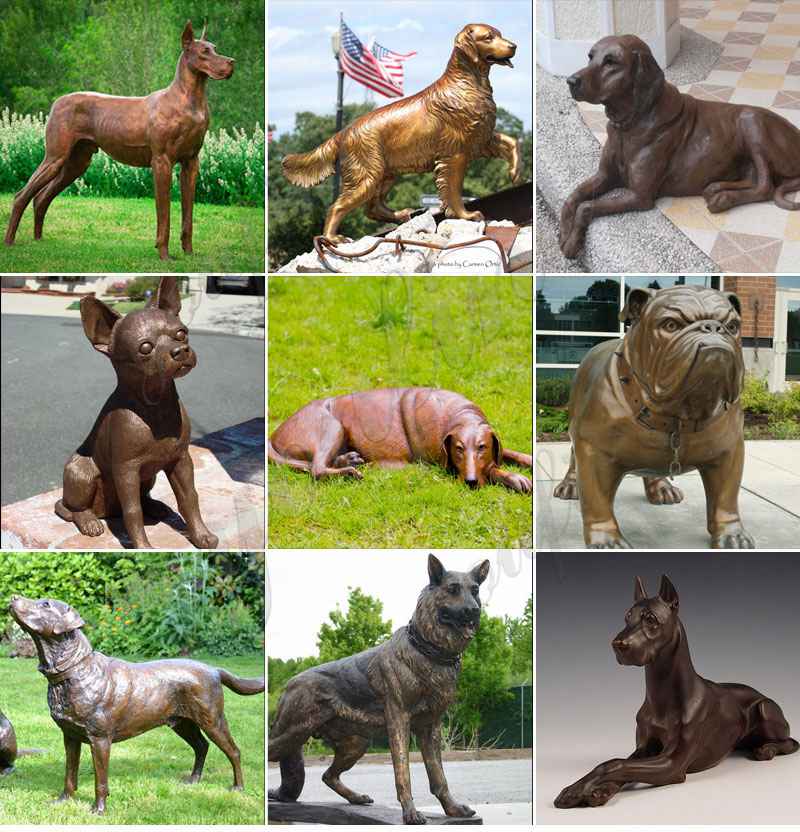 This pair of bronze Greyhound Whippet dog statues are life-size. Of course, we also have many other designs of bronze dog sculptures, you can browse our products or consult our staff at any time.