Bronze Owl Standing on Book Statue Details:
This is a very interesting bronze owl standing on book statue. A cute eagle stands on two books. The eagle's right hand is holding a feather that could be written. Maybe this eagle wants to hold this feather and write on the book. The entire sculpture is life-size, with a height of about 100 cm.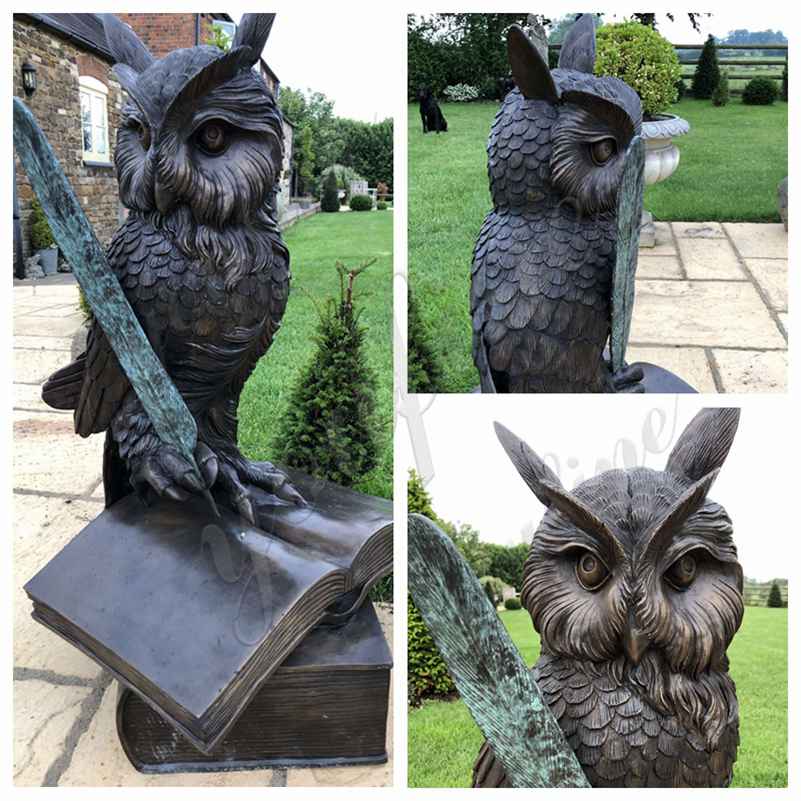 Our advantage 1: Proficient in process
The entire bronze owl standing on book statue will use the traditional lost wax method. The entire casting process usually requires 33 operating steps. Although the whole process is very complicated, our masters have a lot of experience. We could achieve perfection in all the details and quality of the sculpture. Therefore, you don't need to worry about the quality of the bronze sculptures you like, because our factory will definitely provide you with sculptures that exceed expectations.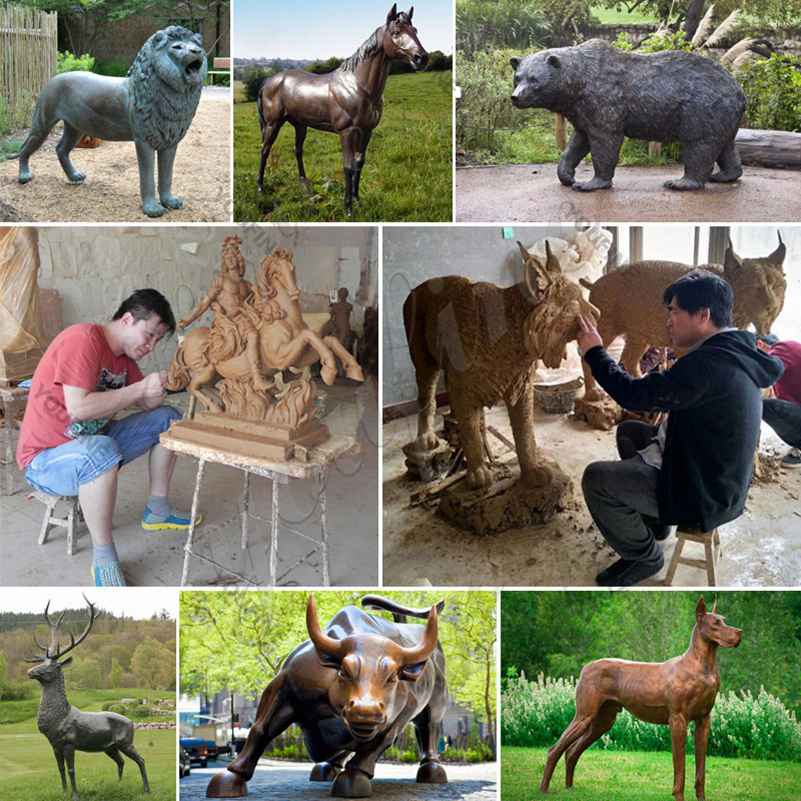 Our advantage 2: Professional master
Of course, in addition to focusing on the production process in our factory. You Fine Factory also has professional masters to operate all processes. Our master has enough experience in making bronze sculptures. Because they started to learn carving techniques from their parents since they were young. And they have been engaged in the casting of bronze sculptures all year round. Therefore, when our masters make bronze sculptures, they pay great attention to every detail of the sculpture.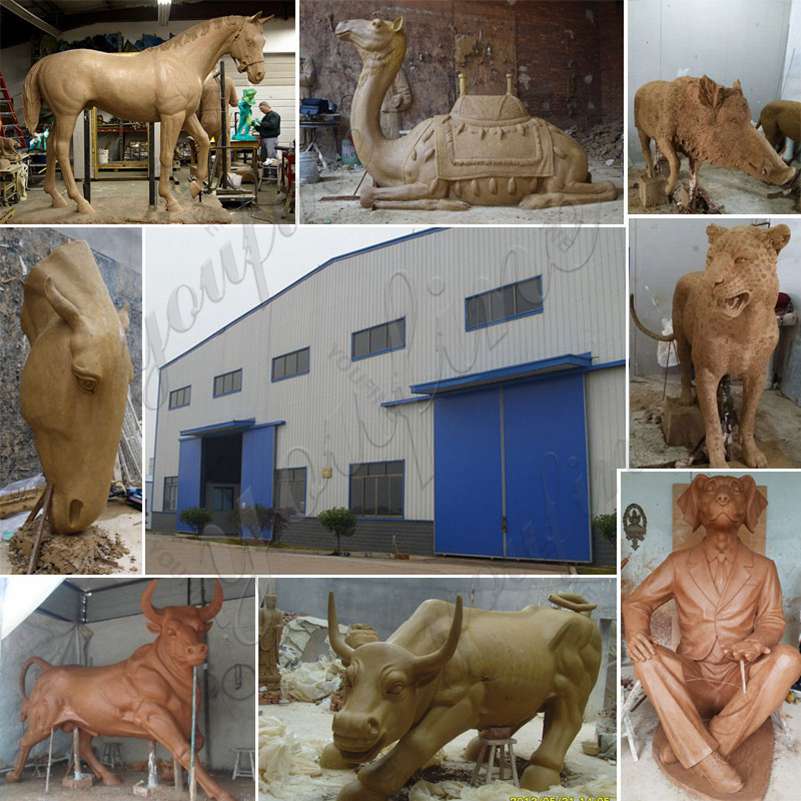 Our advantage 3: Attention to details
You could clearly see that the hair of this life-size bronze owl statue is very lush. Therefore, when making this bronze sculpture, the hair of the eagle is a very important part of the entire bronze sculpture casting. After the casting of the entire eagle sculpture is completed, it needs our master to pure hand-carved every detail such as hair. Carve the details of the sculpture more perfect and refined.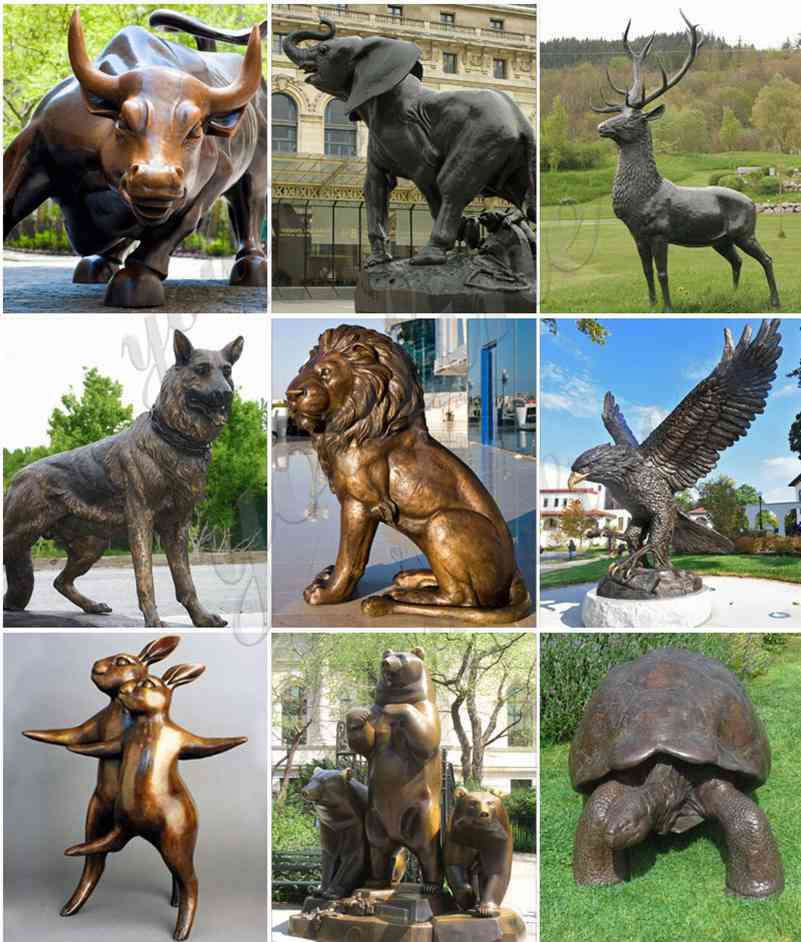 So beautiful bronze animal sculptures could definitely add fun to your outdoor garden space. If you like our owl standing on book statue, please contact You Fine to get the latest information and price.