Description of Bronze Bulldog Statue:
YouFine factory bronze bulldog statue vividly depicts the appearance of a real bulldog. First of all, the distance between the eyes of the bulldog is larger, and the distance between the bulldog's ears is also farther. And we all know that bulldog ears look like bat ears and the fur of its ears is soft and smooth. Just like our bulldog statue definitely adds more artistic flavor to your family.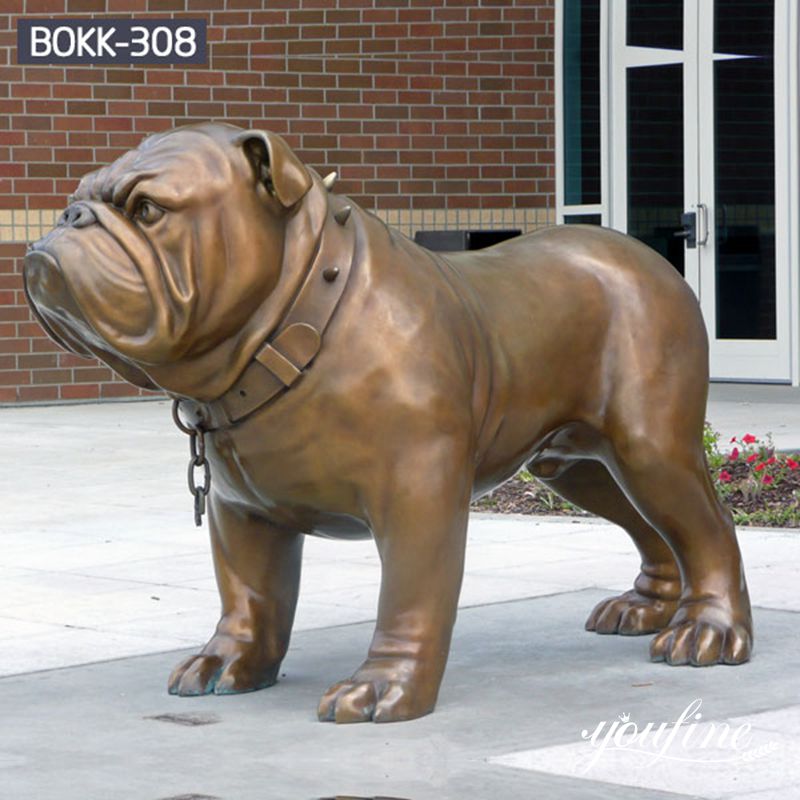 Why do People Like Bulldogs?
The bulldog has a personality like other domestic dogs, and it is easy to get close to people. They have a low demand for exercise, so they only need a short walk every day. And bulldog could be very close to the owner and friends. More importantly, the bulldog is especially affectionate to children. In addition, bulldogs could easily get along with different dogs. Therefore, many people like bulldogs very much.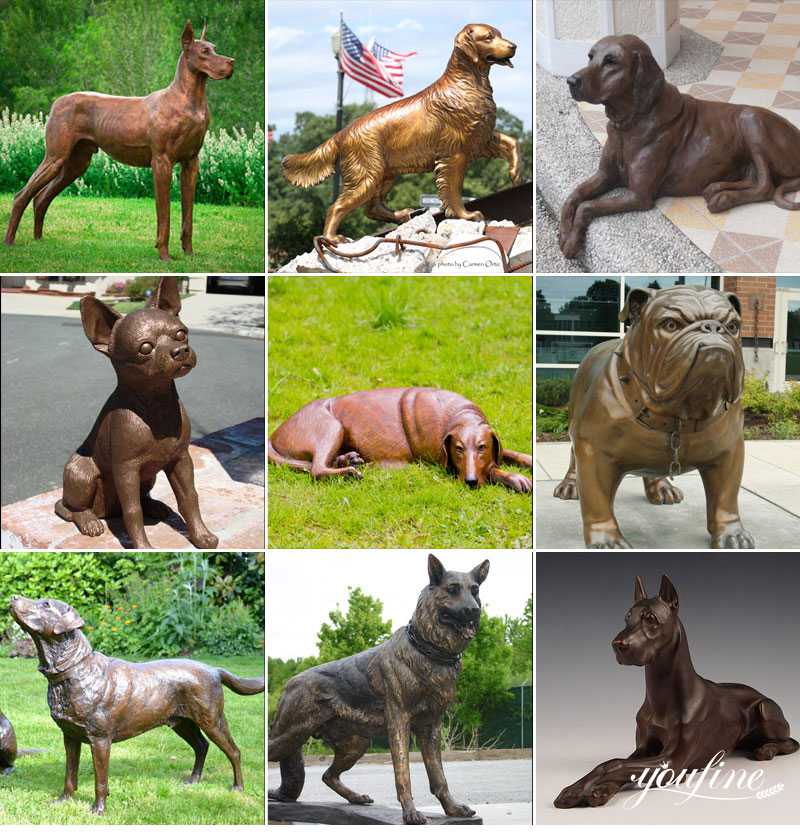 Exquisite Craftsmanship:
YouFine factory bronze bulldog statue is cast using the traditional lost wax method. This method has a history of 5,000 years. The bronze sculptures cast by our ancestors using this method still reflect extremely high value. Therefore, your bronze sculpture would be very exquisite and have permanent collection value.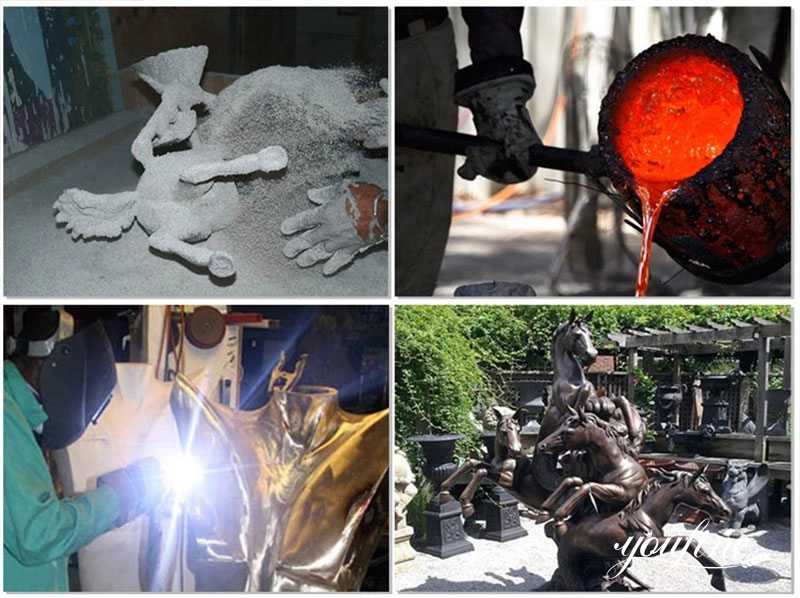 Customer Satisfaction Feedback:
YouFine factory bronze bulldog statue has won the favor of customers. Therefore, our customers specifically write an email to tell us that they are so happy. This sculpture adds a lot of fun to their home. And, they introduced us to other friends to buy YouFine factory bronze sculptures.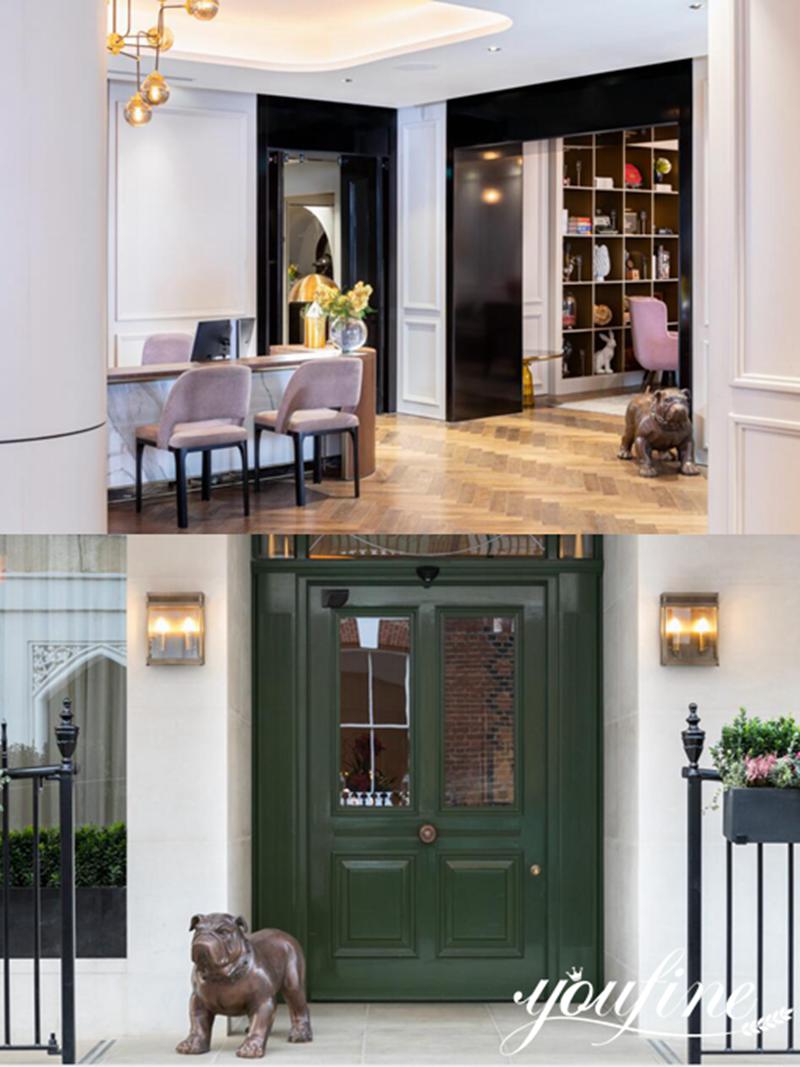 More People's Favorite Dog Statue:
Of course, besides the bronze bulldog statues, the YouFine factory also has other kinds of bronze sculptures. Therefore, the YouFine factory could meet the needs of all customers. Moreover, the YouFine factory also provides customized services, our designers could design high-definition drawings for you, so that your ideas into reality.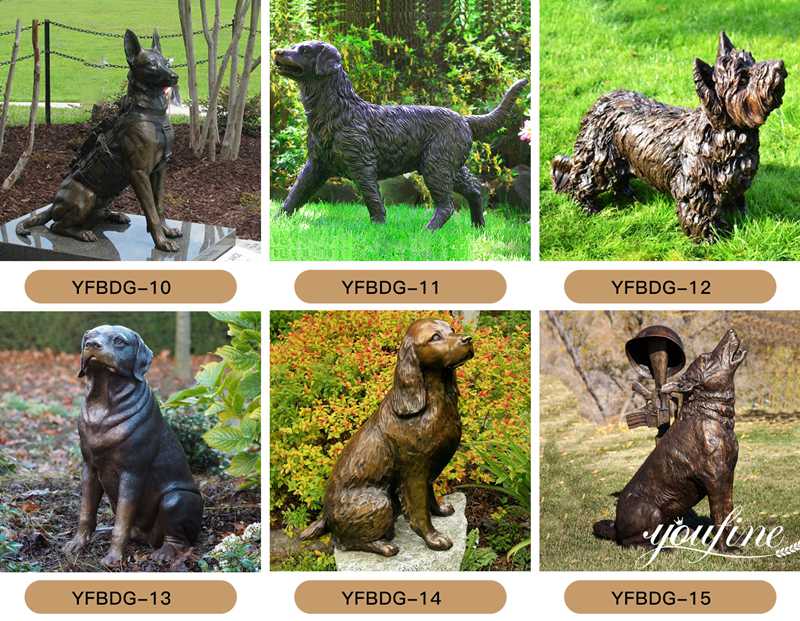 Please contact us immediately, the price would increase if you don't buy bronze sculptures as soon as possible.