Ape with Skull Statues Introductions:
Do you know who created these bronze ape with skull statues? The statue depicts an ape sitting on a stack of books with a skull in his left hand. The ape was thinking about the skull in his hand. In fact, this statue was created by Hugo Reinhold. This idol is similar to the cemetery scene of Shakespeare's famous Hamlet, in which Hamlet raised Yorick's skull. However, the statue of Hugo Rheinhold seems to want to express more.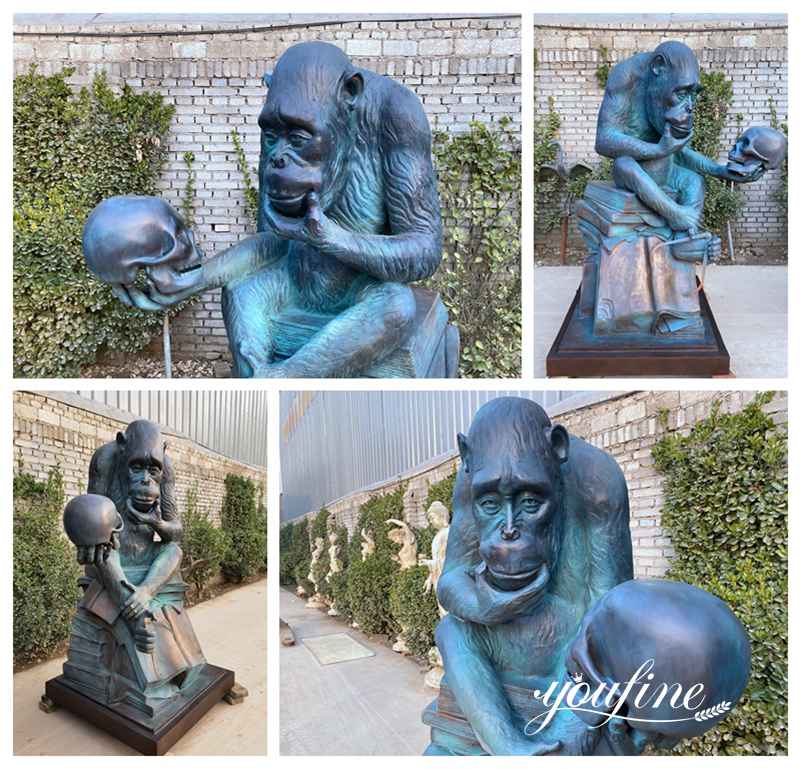 Hugo Rheinhold's ape is a scientist, sitting on a book marked "Darwin" and measuring the human skull he holds with a caliper. At his feet, a Bible was opened, tearing a page apart. It says "Eritis sicut deus", which is the first sentence of the snake's promise to Eve: If you eat the forbidden fruit, "You would be like God, knowing good and evil." What do you think this complex image conveys? Therefore, Darwin's Ape is a wonderful sculpture and thought-provoking work.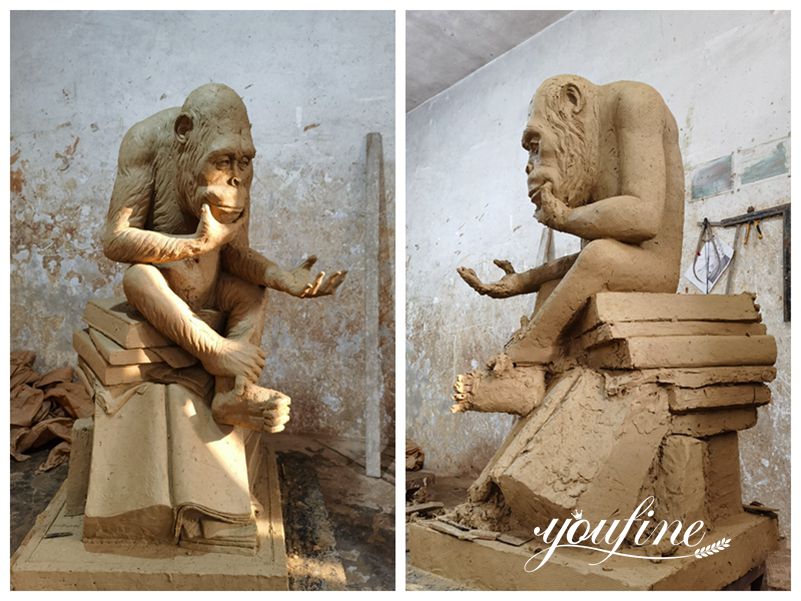 Why Choose YouFine's Statue?
1. YouFine has professional clay model artists. They are engaged in clay sculpture all year round. Our artist could sculpt the details of the clay model very realistically. In addition, after the clay model is completed, our clay model artist would make multiple modifications to ensure the authenticity of the clay model sculpture.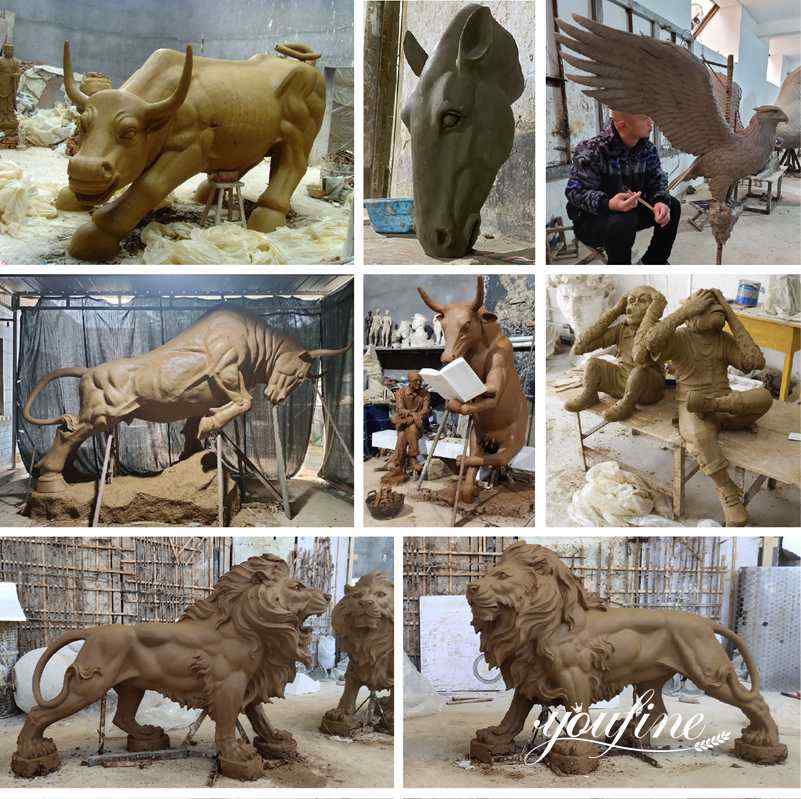 2. In addition, YouFine is also proficient in the lost wax method technique. The 33 processes of the bronze casting process are all completed by our professional artists. Of course, we would also use high-quality bronze materials to cast bronze ape with skull statues, and the bronze content would reach more than 88% to ensure the quality of the statues.
3. Most importantly, we also have a professional QC team to regularly inspect the production progress and quality of the statue. Ensure that the statue would not have quality problems in every link.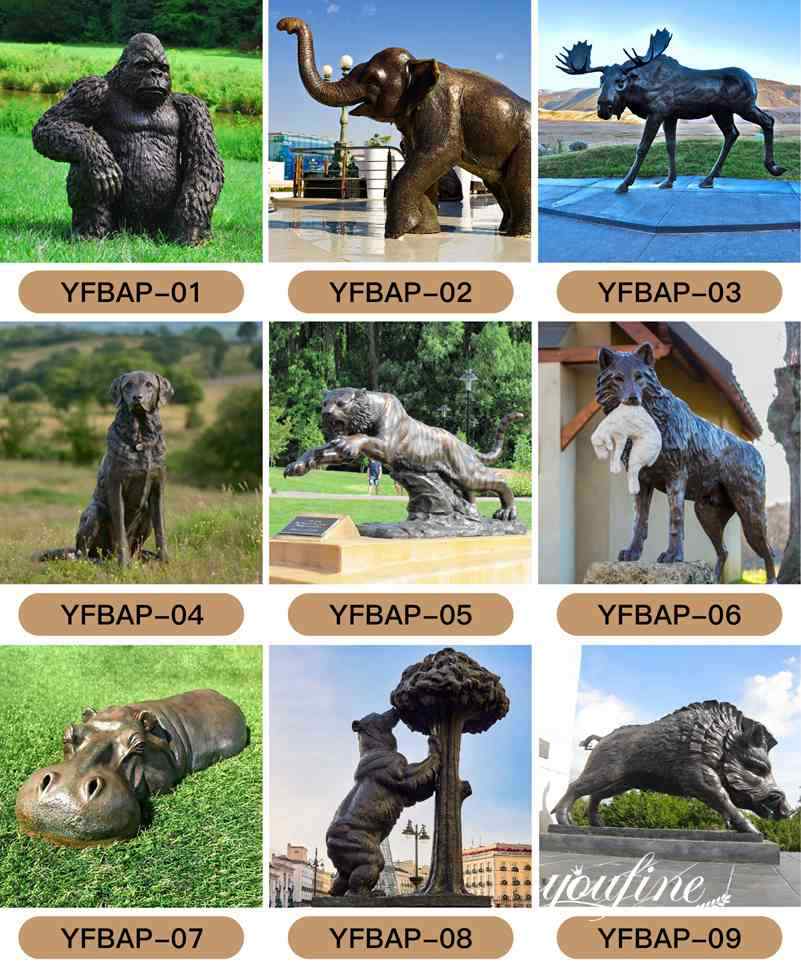 How To Get This Statue?
In fact, it's very simple, you only need to contact us by phone or email on our website, and tell us your needs. Our professional sales staff would reply to you promptly. Including the specific size, material, price, and other information of the bronze ape with skull statue. In addition, YouFien has a 1:1 clay mold model of this statue, so we could quickly complete the bronze statue. And save you the cost of the clay model. Therefore, our price must be very favorable. Therefore, please do not hesitate to contact us at any time for detailed information.