Paige Bradley Design Introduction:
This Art Deco Paige Bradley sculpture is designed to be very solid. Especially the skirt below the character is very heavy. This beautiful piece could be adapted to any home design and style.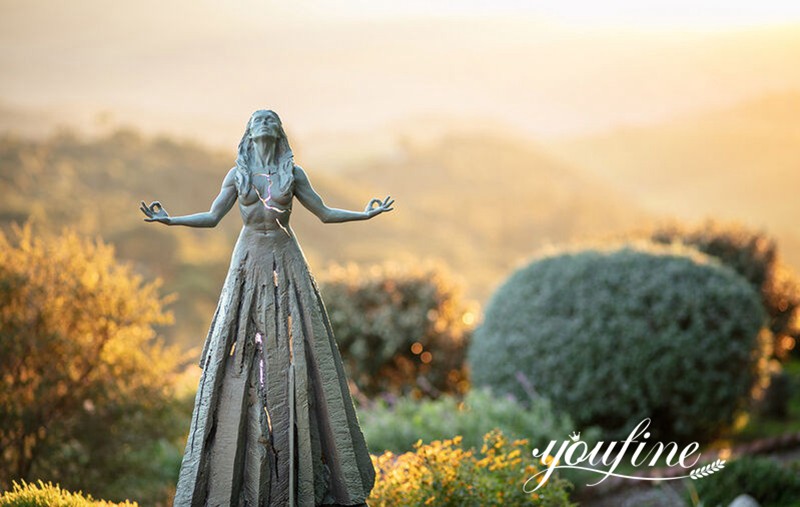 Of course, the YouFine bronze Expansion sculpture is realistic, and when you see this sculpture, you would definitely think about life. We live in a complex world, and sometimes we need Zen life thinking. Well, it is clear that this sculpture uses elements of yoga to guide us to think calmly. Obviously, if you love Paige Bradley's work, then the Rising sculpture is a decorative piece of art you couldn't live without.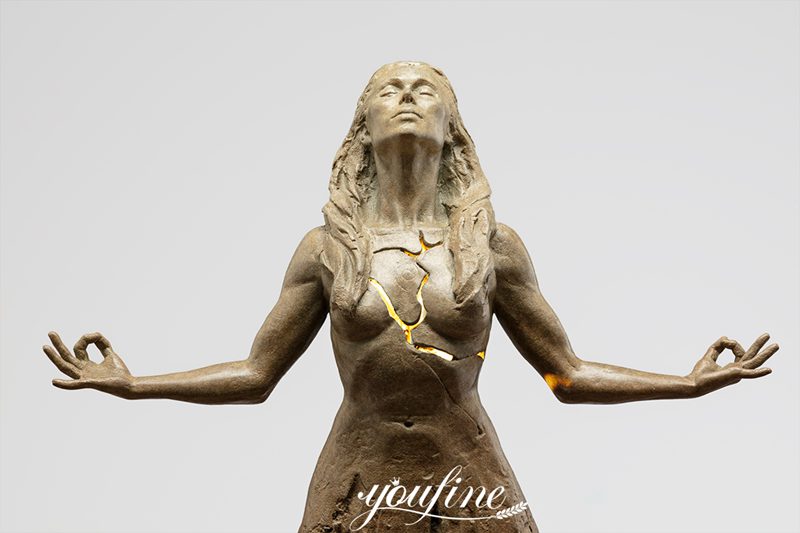 What is Paige Bradley Known For?
Paige Bradley was an Americould sculptor known for his iconic figurative bronzes. First of all, her sculptures are "expanded" and very famous. And, this sculpture also made Paige Bradley's reputation. Expansion Sculpture a piece of bronze and electricity combined. The sculpture as a whole depicts a female figure in a cross-legged position. And, light shines through the cracks in the body of this female sculpture.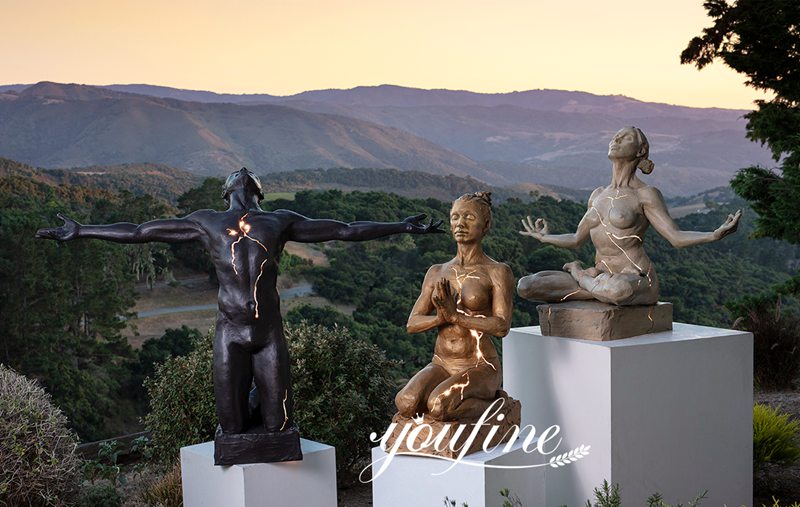 Back in June 2011, artist Paige Bradley created this striking sculpture. The female figure in this sculpture is already in a fractured state. But it was reassembled under the binding of light. Additionally, the Paige Bradley Expansion sculpture is currently in Brooklyn Bridge Park. This sculpture is now a famous public sculpture.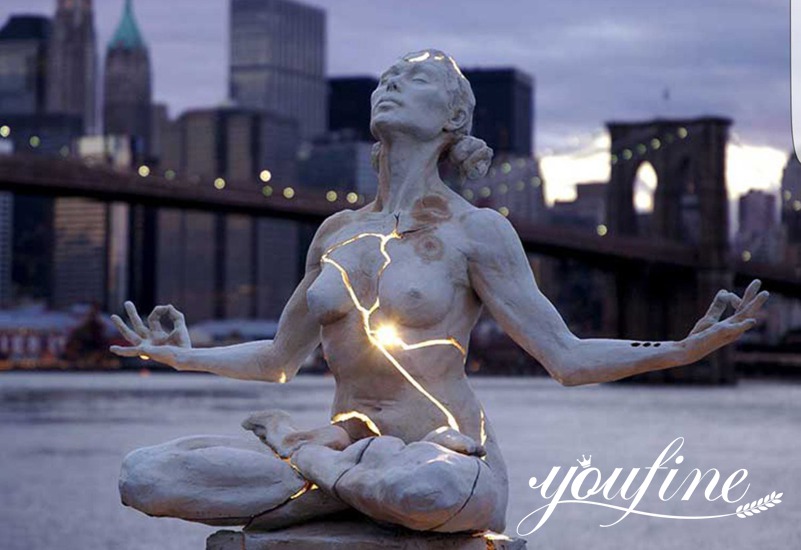 Outstanding Design Artist:
YouFine has over 20 years of outstanding artists in bronze figure statue designs. Our designers have created a range of well-known abstract and figurative sculpture styles. Unlike other factories, YouFine would fully restore the original design of the sculpture. There is no doubt that we would meet your requirements perfectly. Our figure sculptures are as realistic as they are beautiful. Also, our artists would 100% reproduce the Paige Bradley Expansion sculpture for you.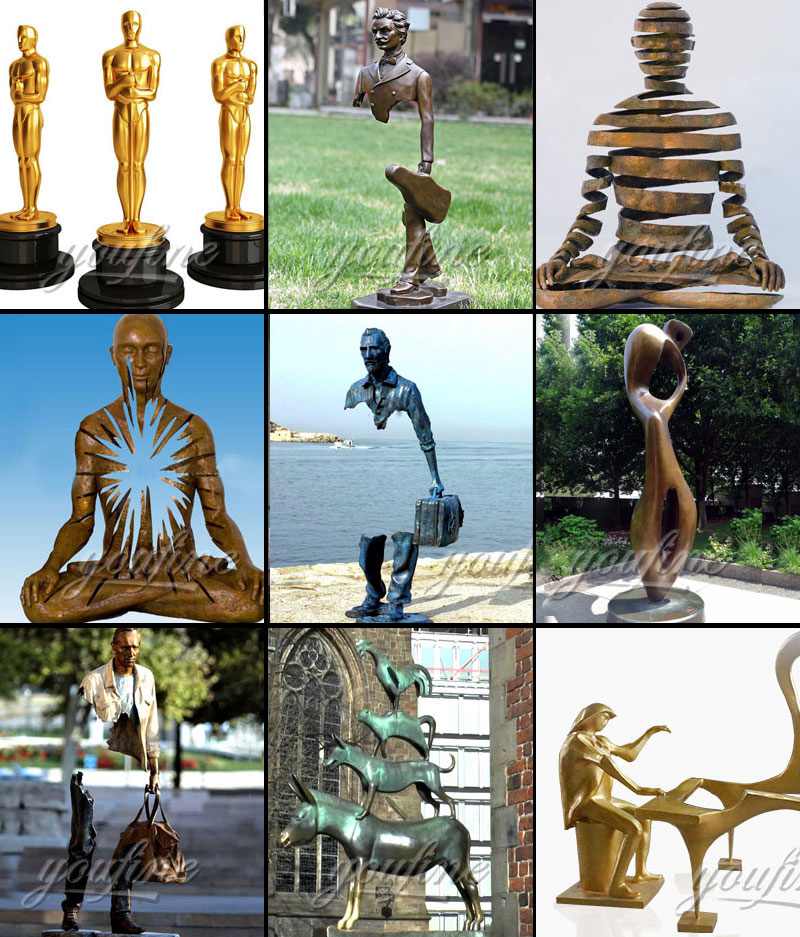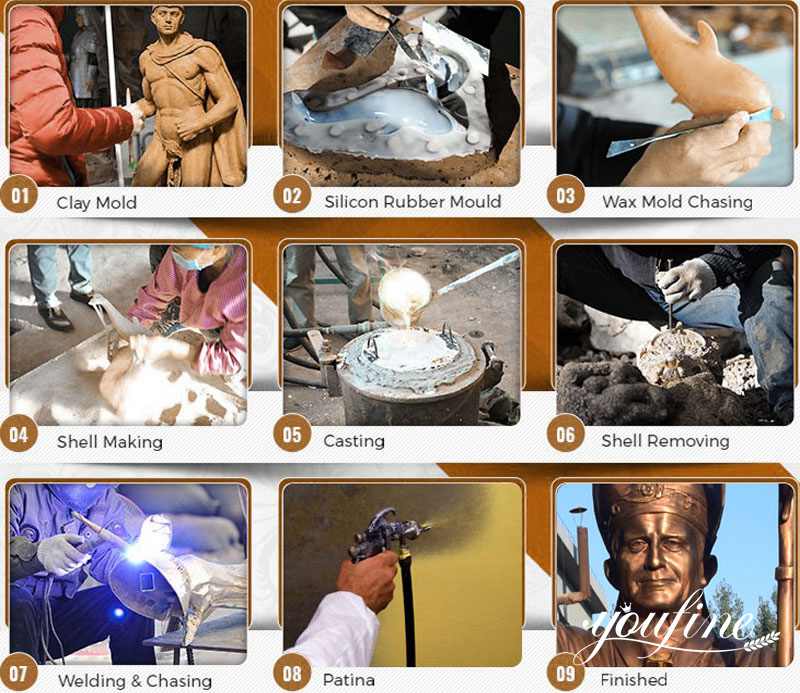 YouFine bronze sculptures of famous abstract figures add beauty and character to your home. Also, our bronze sculptures are of very good quality and would last for years with little maintenance. If you like this sculpture, please contact us immediately.