Details of the Winged Man Statue:
This winged man statue perfectly captures the ecstasy of flying. Flying freely in the sky symbolizes inner release. The bronze sculpture depicts the extreme features of the figure and the outstretched arms. And behind him, the delicate golden wings lifted him off the ground.
His body was slightly bent upwards, ready to soar. A bronze figure of an angel-winged man is mounted on a pedestal so that his feet are lifted from the pedestal. Of course, our artists would 100% restore the details of this angel sculpture for you.
Greek Architect Icarus' Story:
The Greek architect and inventor Daedalus built a labyrinth. The maze route is very cleverly designed. King Minos of Crete used to imprison a monster. The monster was the Minotaur, the tauren son of Minos. But the king was worried that the secrets of the labyrinth would be leaked. So he ordered that Daedalus and his son Icarus be imprisoned in the high tower in the labyrinth.
To escape, Daedalus designed flying wings. However, flying wings are made of wax combined with bird feathers. Well, the wings could not withstand high heat. Daedalus first warned Icarus not to be complacent or arrogant. So Icarus could not fly too low or too high. Otherwise, the dampness of the sea would clog his wings or the heat of the sun would melt them.
The joy of young Icarus on his first flight. He ignored his father's warning and flew higher and higher. Eventually, he melted the wax wings by getting too close to the sun. Then he fell from the sky, fell into the sea, and drowned. This myth extends the proverb: don't fly too close to the sun
Cast in High-quality Bronze:
This exquisite large bronze angel statue is made of high-quality bronze. This charming winged man statue angel has a pair of beautiful wings. Our artists cast the sculptures to be very strong. This high-quality life-size angel sculpture is a very beautiful decoration, whether placed in your outdoor garden or any other outdoor space. It's both a great option and it's sure to be the perfect piece for an art collection.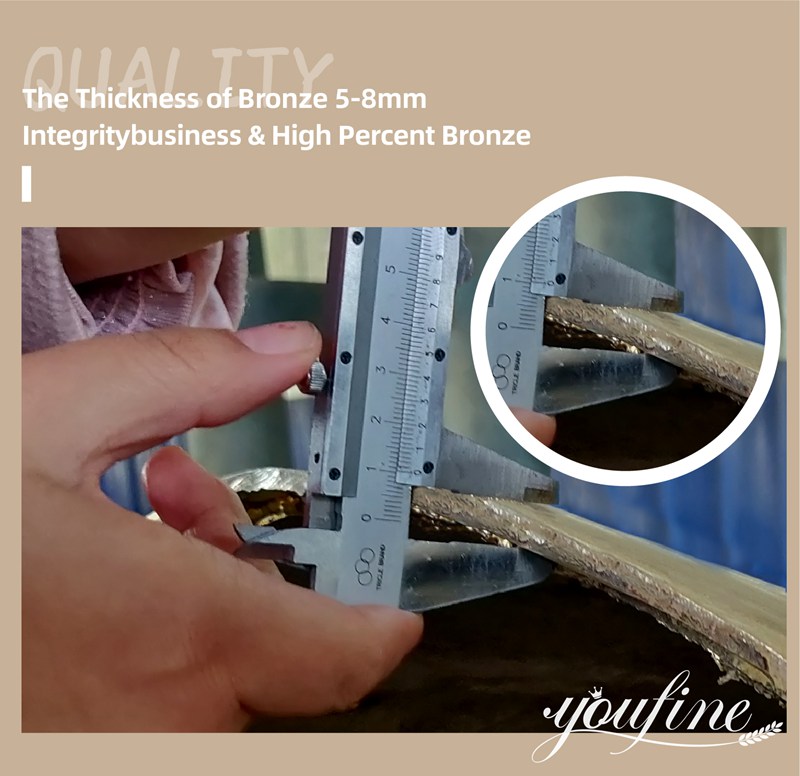 Traditional Lost Wax Method:
This bronze Greek mythology Icarus winged man statue is made using the traditional lost wax method and all details are hand polished to ensure quality and fine workmanship. Our bronze masters also ensure that every detail of the sculpture is flawless through the meticulous casting process. Our bronze sculptures are carefully cast, so the quality is also guaranteed to last for thousands of years. In addition to this, bronze sculptures are durable and resistant to wear and tear.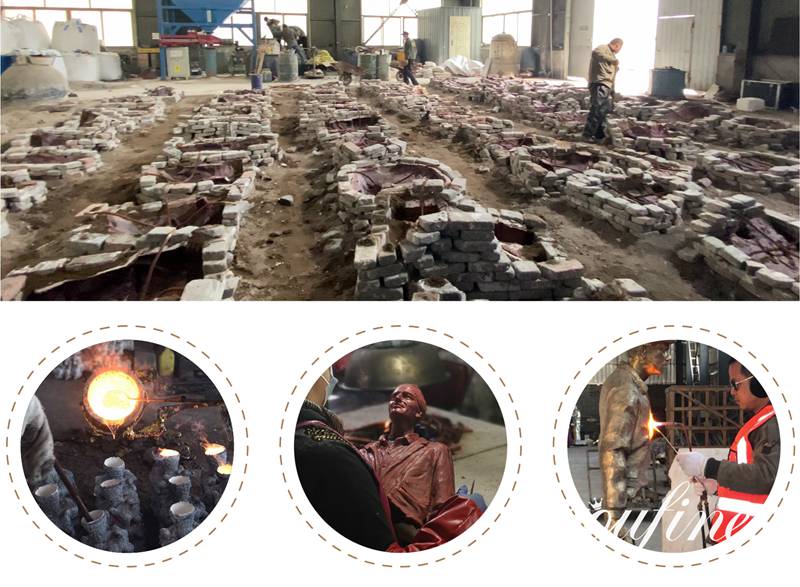 Please feel free to contact us for direct ex-factory price of art decor Icarus statue. Because YouFine is a cast bronze factory, our price would be lower than what you buy locally, and our quality is guaranteed.