Introduction of Gabriel Angel Statue:
Gabriel Angle Statue is the incandescent angel. He has a distinguished status and a noble temperament. Gabriel is classified as an important chief guard position in heaven. He serves as a guard for the entire heavenly realm. The main function is to blow the trumpet and get the message out. He is the perfect backup for the killing angels. Legend has it that the trumpet of the end-time judgment blown by him. He is considered to be a symbol of "wisdom".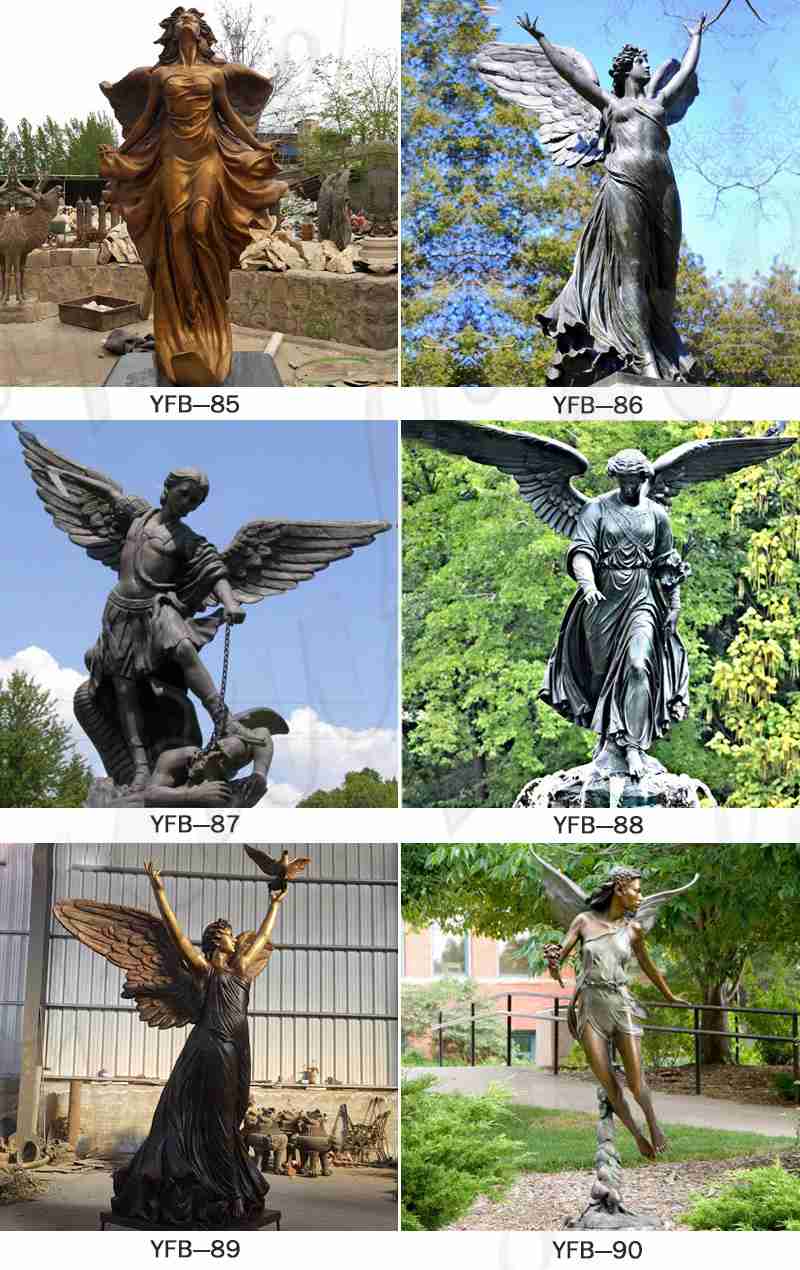 Bronze Gabriel Angel Statue Detail:
The Angel Gabriel is depicted with his hand holding a trumpet blowing into the distance. Spreading his wings, he looks solemn and joyful, seemingly delivering glad tidings to people in the distance. This garden Gabriel Angle Statue can customize. In Western mythology, angelic figures occupy a large proportion and are divided into different levels, representing different identities. Among them, this angel blowing trumpet is the one who brings good news to the Virgin Mary.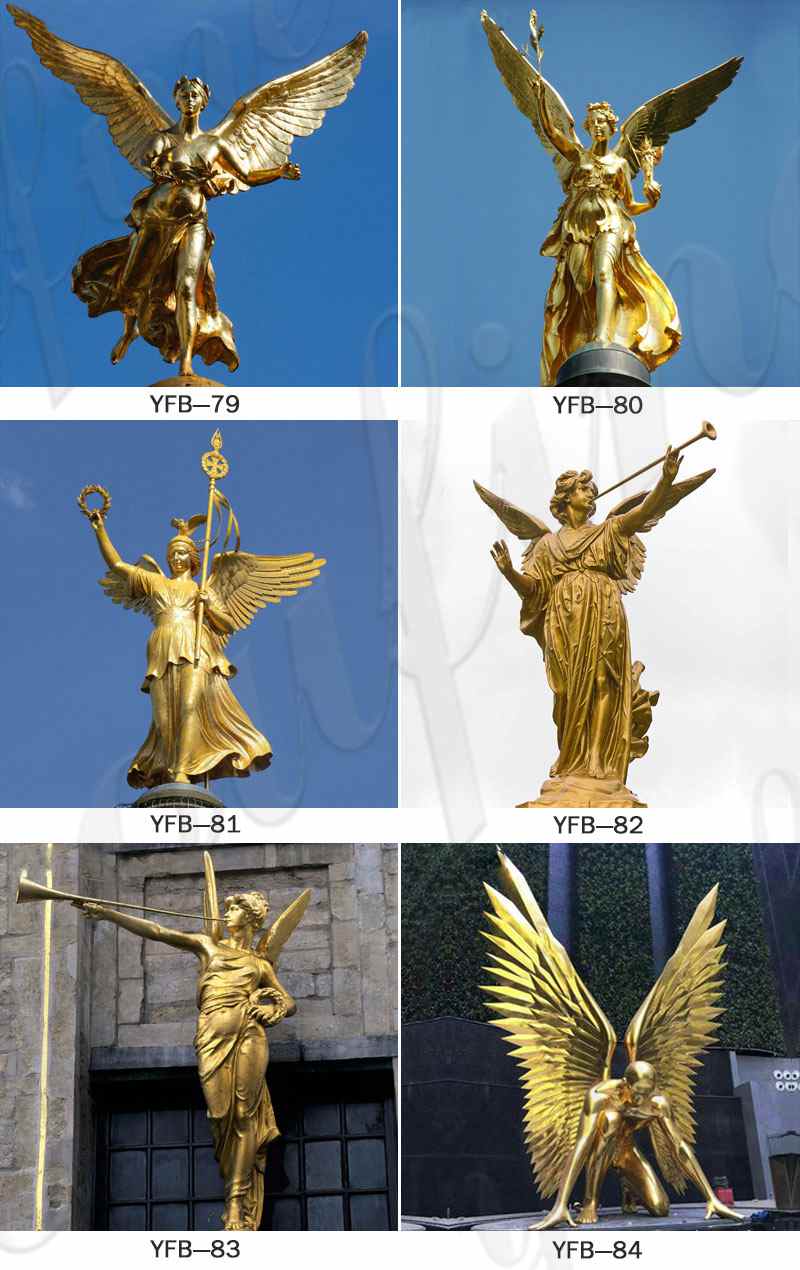 Focusing on quality:
YouFine is a bronze foundry located in the beautiful sculpture town of Quyang. Our factory has its own artists and we have more than 38 years of history in producing and exporting bronze sculptures. Over the years, we have always put product quality and customer satisfaction first. Therefore, we are very strict in controlling the quality of our products and the use of raw materials. Especially, we have a professional QC team to check the quality of our products regularly. A wide variety of bronze statue options are available to you.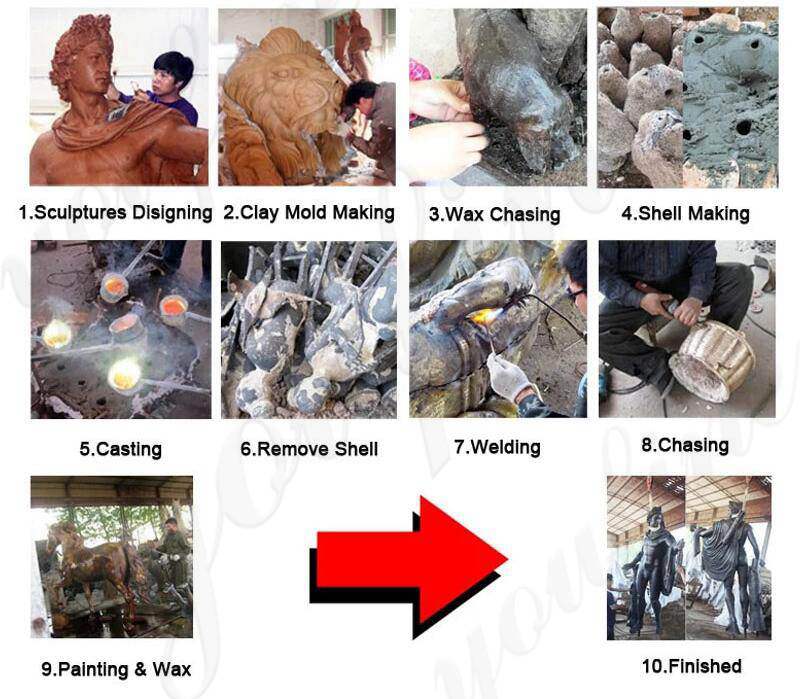 Therefore, as a leading factory in the industry, YouFine can provide you with a variety of classic Catholic bronze sculptures. For example, bronze Madonna, bronze Jesus statue, bronze Holy Family statue. St. Joseph bronze statue, St. John bronze statue, and so on. Of course, all the bronze sculptures can support customization.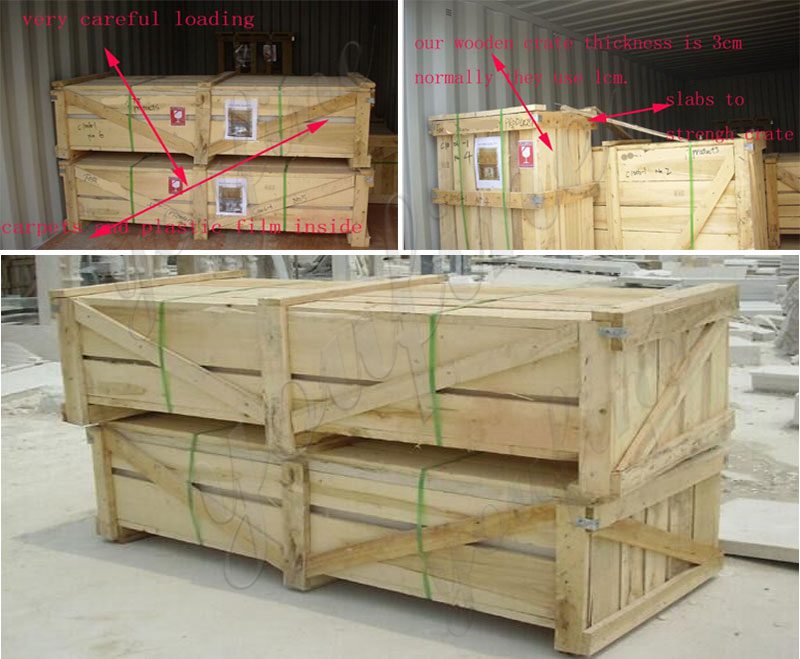 If you like our bronze statues, please feel free to contact us for our products' price and other details. Our sales will get back to you as soon as possible.