Bronze angel sculpture detail:
People are very fond of angels, both in ancient times and nowadays. Bronze angel sculpture is also known as the first choice of modern people for their homes or park decoration. We have this angel sculpture with the hand forward as if caressing people's heads. The whole image is a very classic action, coupled with very natural vintage color. The whole is a very perfect angel sculpture, which many people like.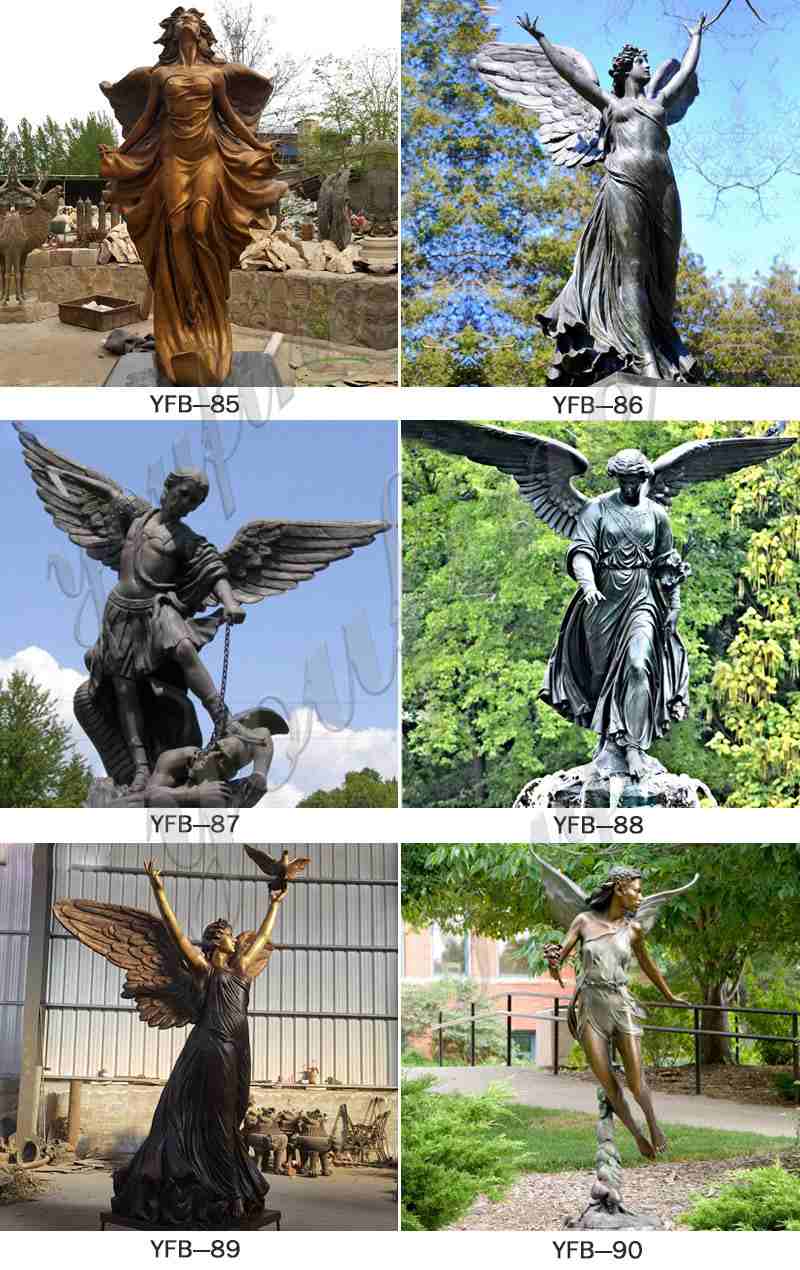 Bronze angel sculpture production process:
Bronze angel statue production needs to use precision casting process → recasting (paraffin) model → sculpture shell made of fine casting materials such as quartz sand → decarburization and baking shell → burning shell → casting copper water → copper water cooling after breaking the shell to complete the copper products → coloring, anti-corrosion and other treatments on the surface of copper products → sculpture production is complete → customer acceptance is complete → delivery. Each link is supervised by a person to ensure that no mistake is made in each link. We will also take videos or pictures of the process and send them to you to ensure that the sculpture that finally reaches you is the most perfect. Our aim is customer satisfaction.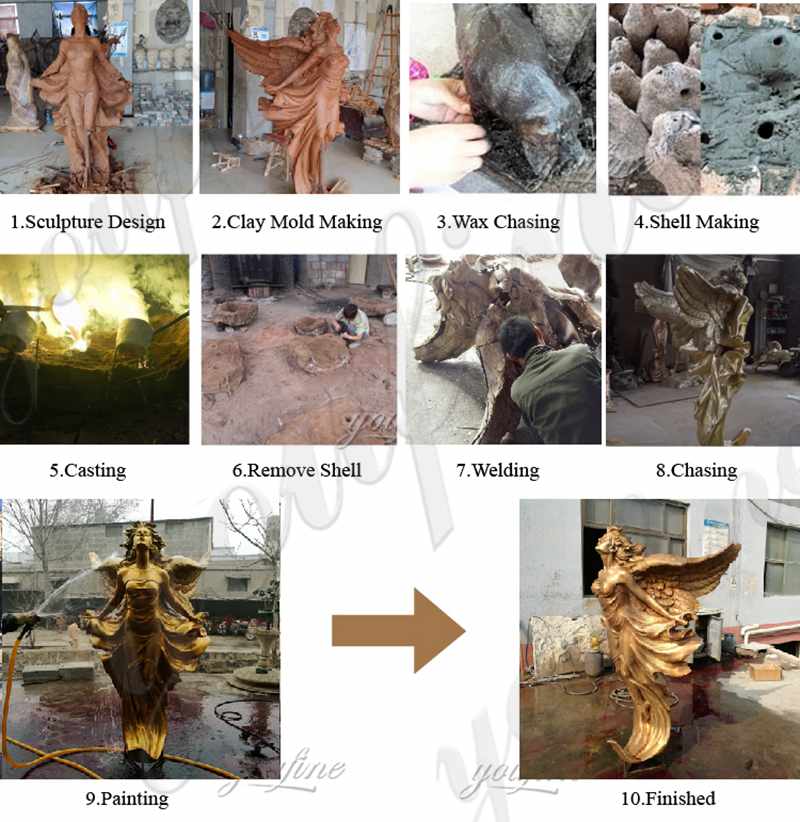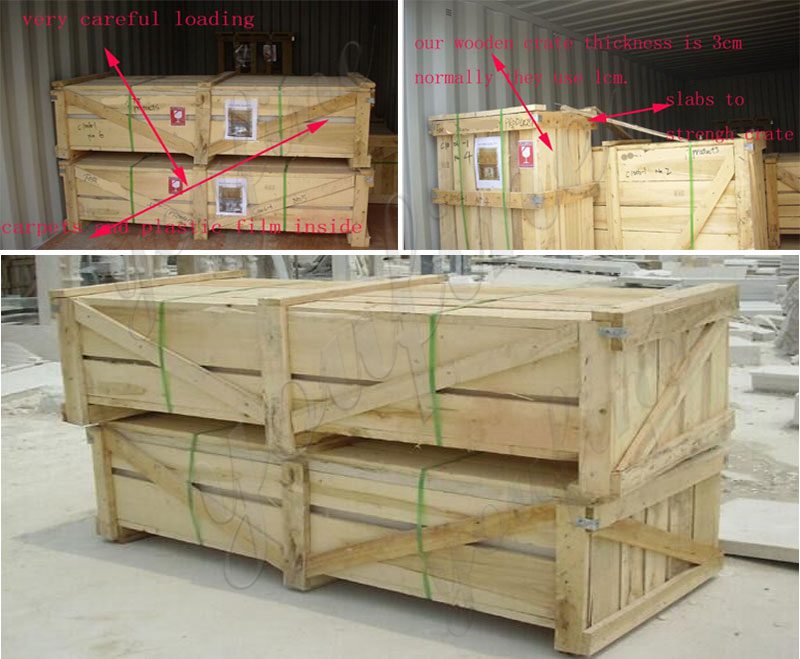 Our advantages:
YouFine Sculpture is a bronze sculpture factory. The workers of the factory have over 35 years of sculpture experience. With art as the root, we use the tradition of Chinese culture to approach the bronze sculptures with western words. Showing the charm and unique style of European art. We are brave to innovate and pursue excellence. A strong customer-centered attitude. We are always at the forefront of the booming bronze sculpture industry. Also can provide you with a range of sculptures.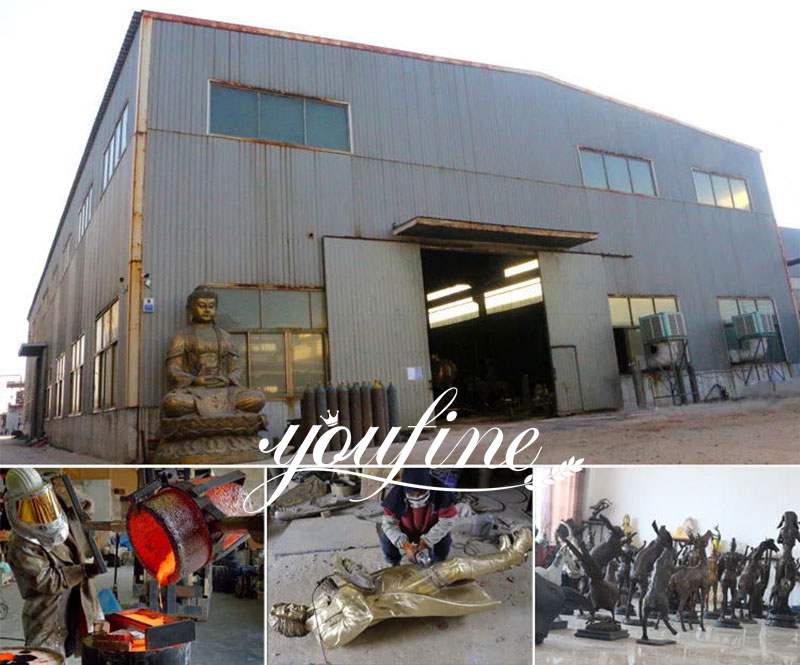 We can almost solve some of your worries. Since our products can be sold all over the world, when you finalize your order with us, we will provide you with the weight of the product so that you are clear about our shipping costs. And, of course, there are follow-up installation issues. Many of the sculptural products we sell are dependent on weight.