Life-Size Angel Statue for Sale Description:
This richly decorated bronze life-size angel statue for sale is absolutely stunning in terms of aesthetic appearance. They have a vivid appearance. These beautifully designed life-size angel statues are sturdy and durable and last longer. So they could be used for a long time.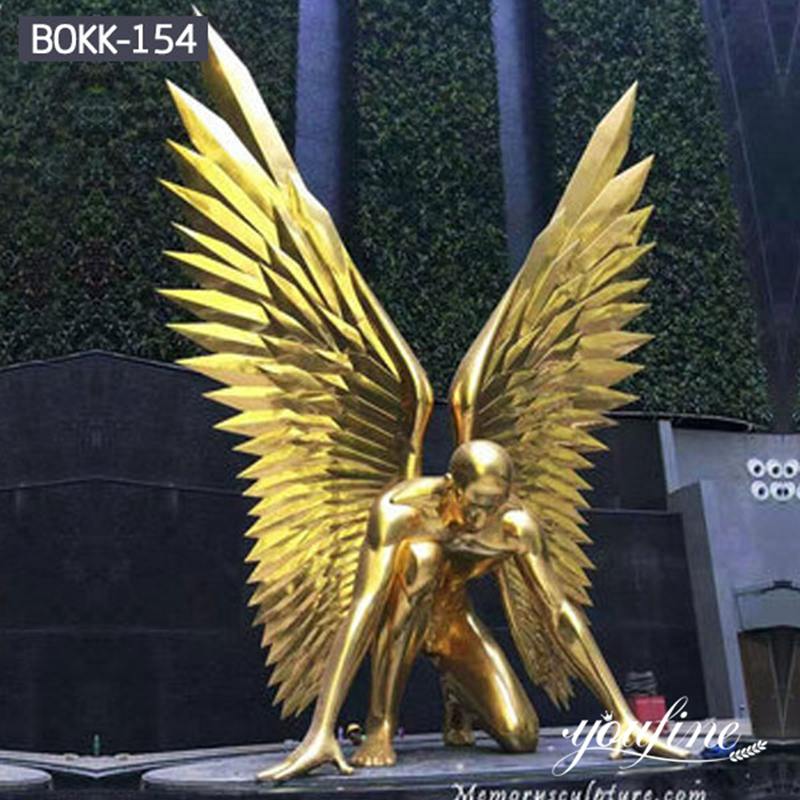 Exquisite And Unique Shape:
This winged life-size angel is gentle and powerful. Moreover, this sculpture has idyllic comfort and a modern fashion sense. The presence of angels represents the power of heaven, giving people an imaginary shape of heaven. This impressive bronze angel statue is mounted on a solid marble base. And YouFine artists hand-painted the colors and used polishing techniques to show amazing details. Our artists mainly highlight the details of angel wings to ensure lasting beauty. This heirloom-quality bronze angel statue would surely become the focal point of the garden.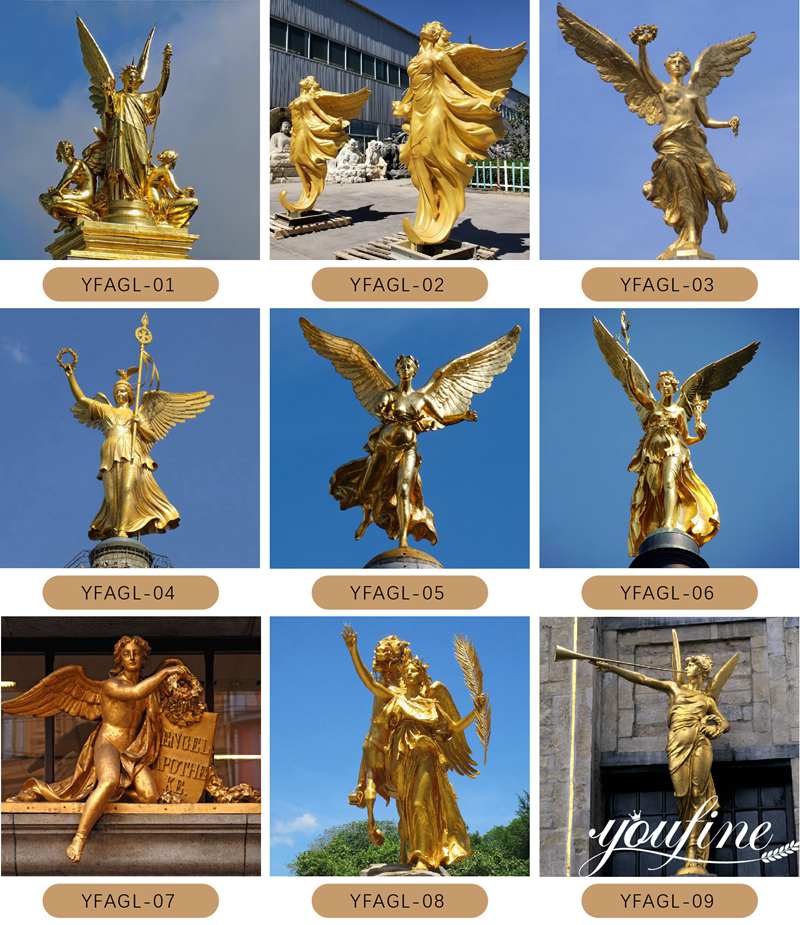 High-Quality Raw Materials:
These sturdy and wonderful life-size angel statues use high-quality materials. YouFine sculptures contain extremely high copper content, which enhances their durability. These angel statues for outside could resist all types of wear and tear and are also weather resistant. Therefore, they could also be outside as decorations in various places.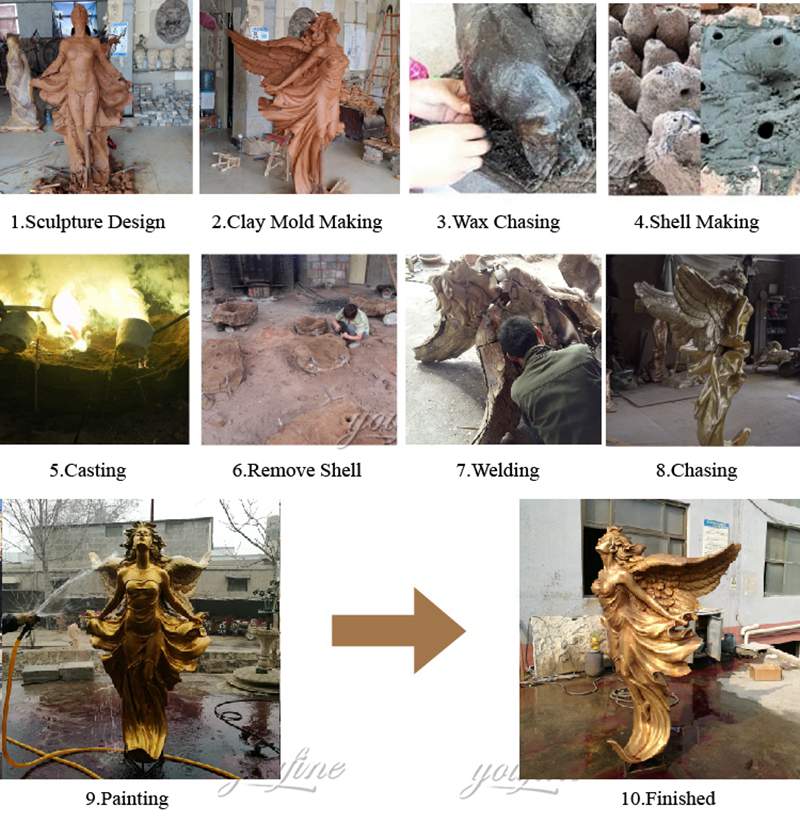 More Types of Angel Sculptures:
YouFine offers a wide variety of life-size angel statues. YouFine could provide different designs, shapes, sizes, colors, and materials according to your preferences and requirements. Moreover, this exquisite life-size angel statue has the characteristics of anti-corrosion and high-temperature resistance. YouFine also has various types of outdoor angel statues and other designs. These life-size angel statues are also very suitable as gifts and holiday decorations. Of course, you could also provide us with pictures, and our designers would provide you with high-definition design drawings.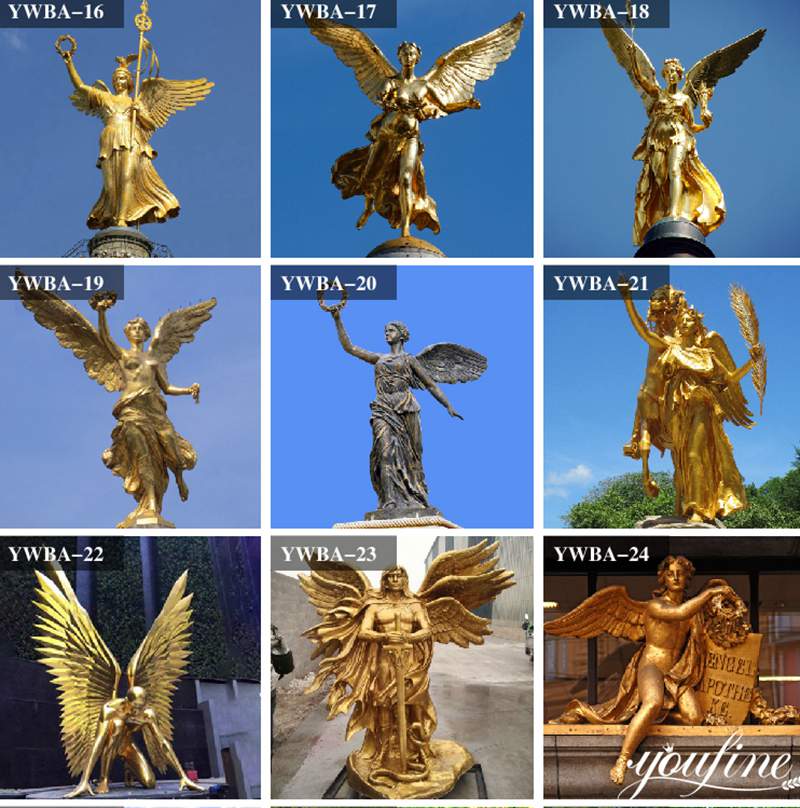 If you like this outdoor angel sculpture, please contact us immediately. YouFine is your great choice! YouFine Angel has a variety of styles to choose from. Our angel sculptures would surely satisfy your classical taste.