Horse Statue Details:
This bronze sculpture perfectly captures the intimate moment between the knight and his horse. When people see this abstract decorative horse statue, they could feel the deep feelings between cavalry and horses more closely. This abstract horse sculpture and little girl sculpture is the work of Emmanuel Kieffer.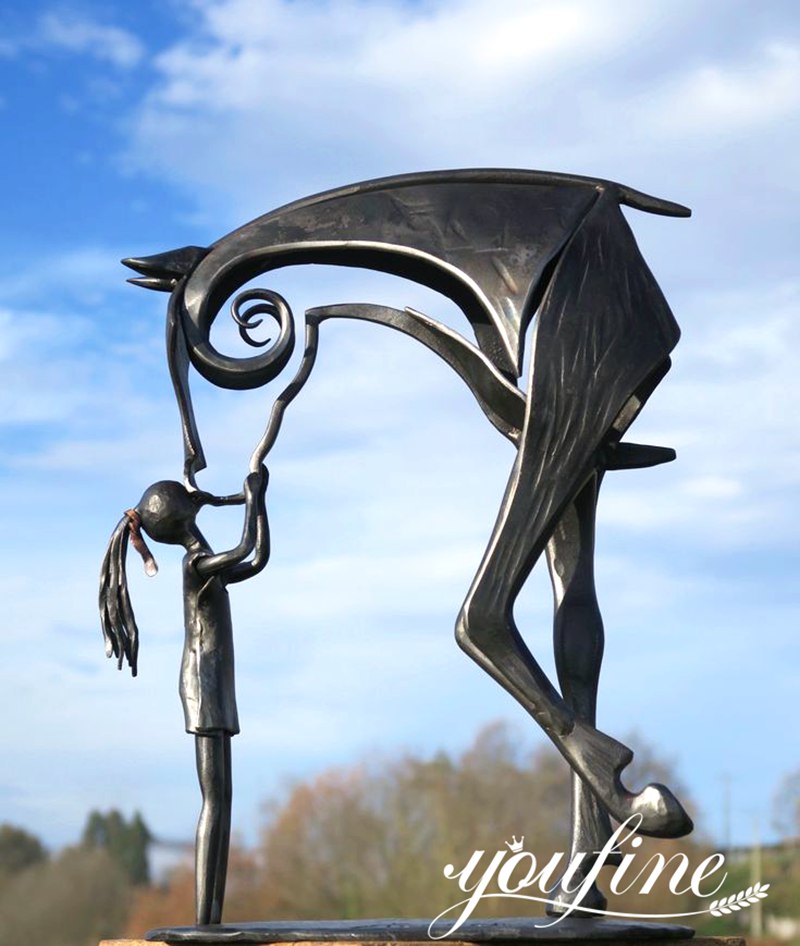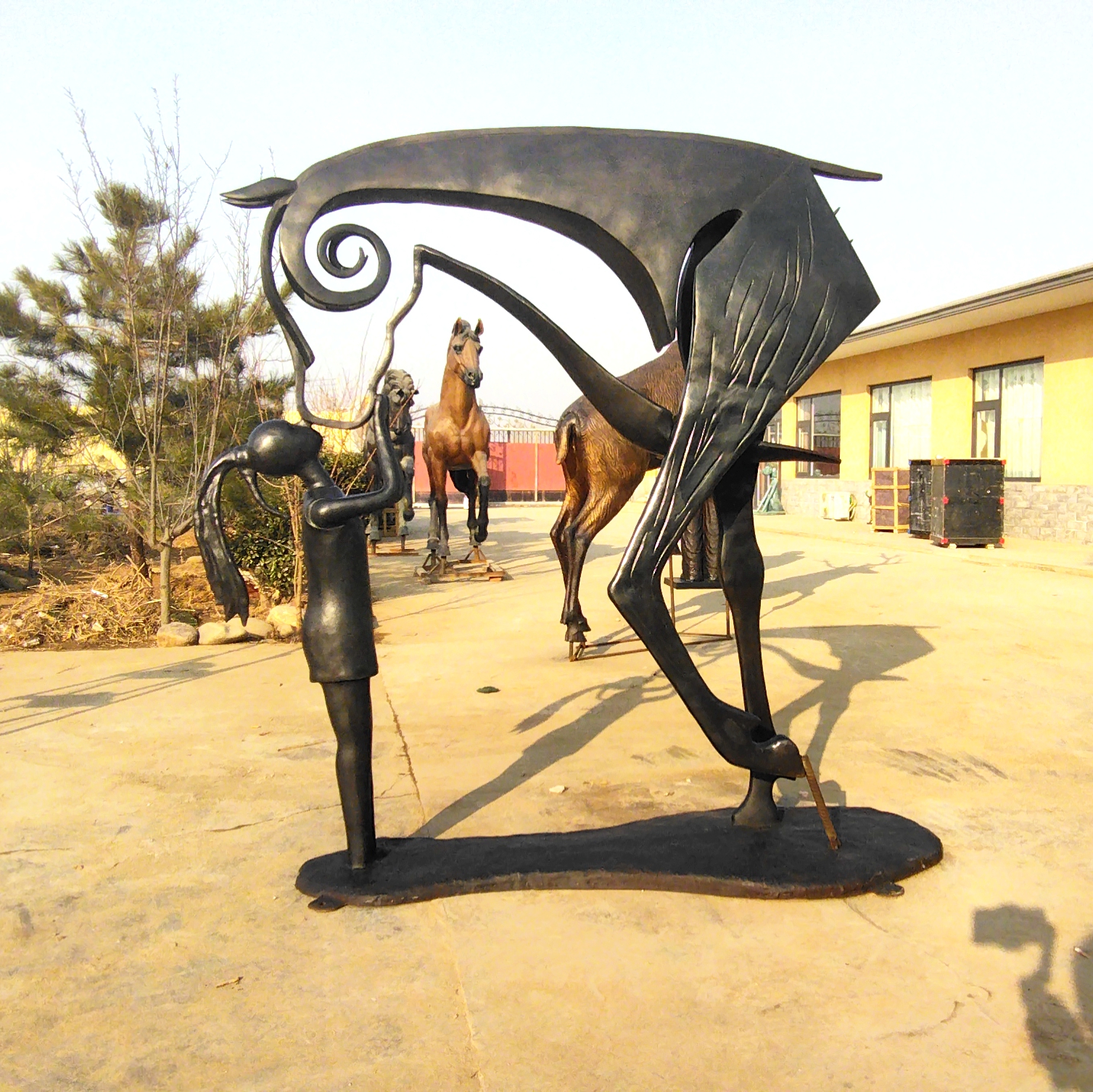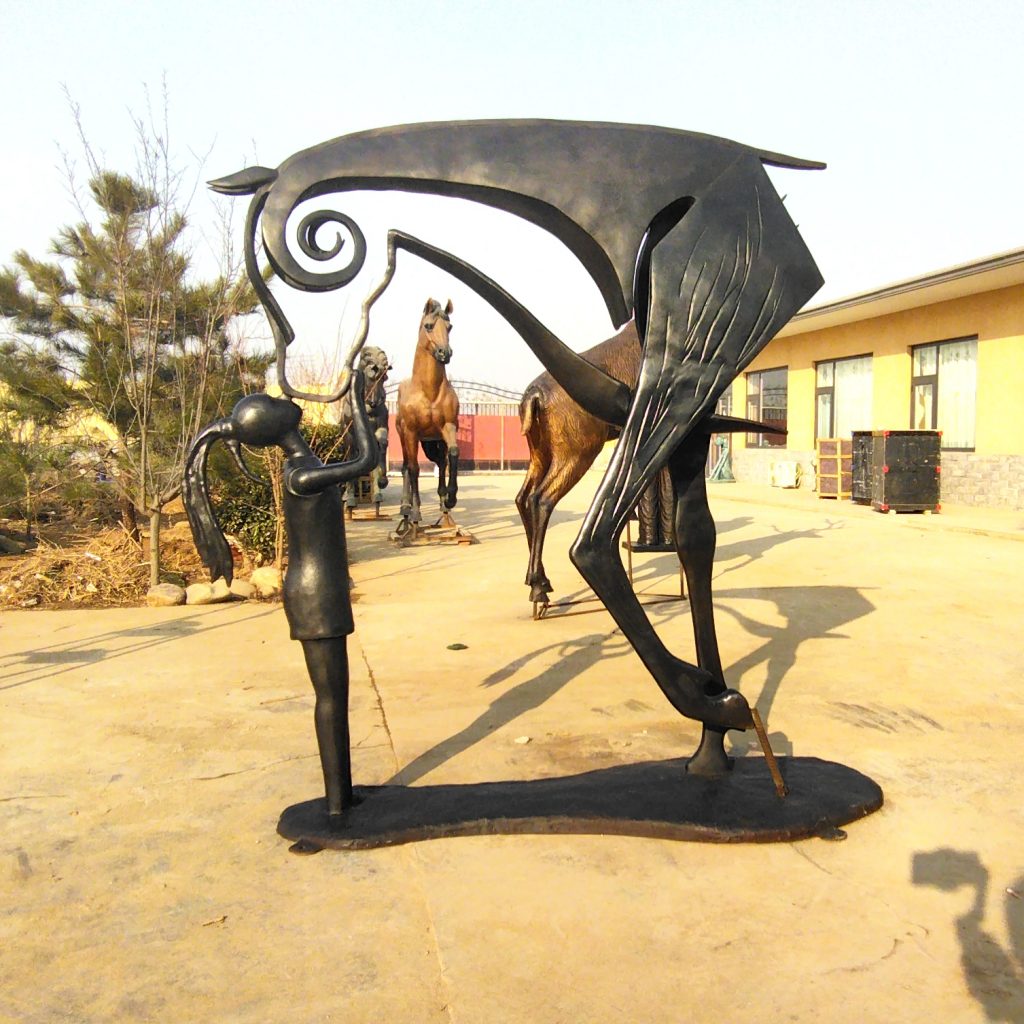 The artist was once a blacksmith and a family with great artistic influence. The artists at YouFine cast you a high-quality decorative horse statue in bronze. Of course, our bronze sculptures are extremely restored, so you would get a sculpture very similar to the original.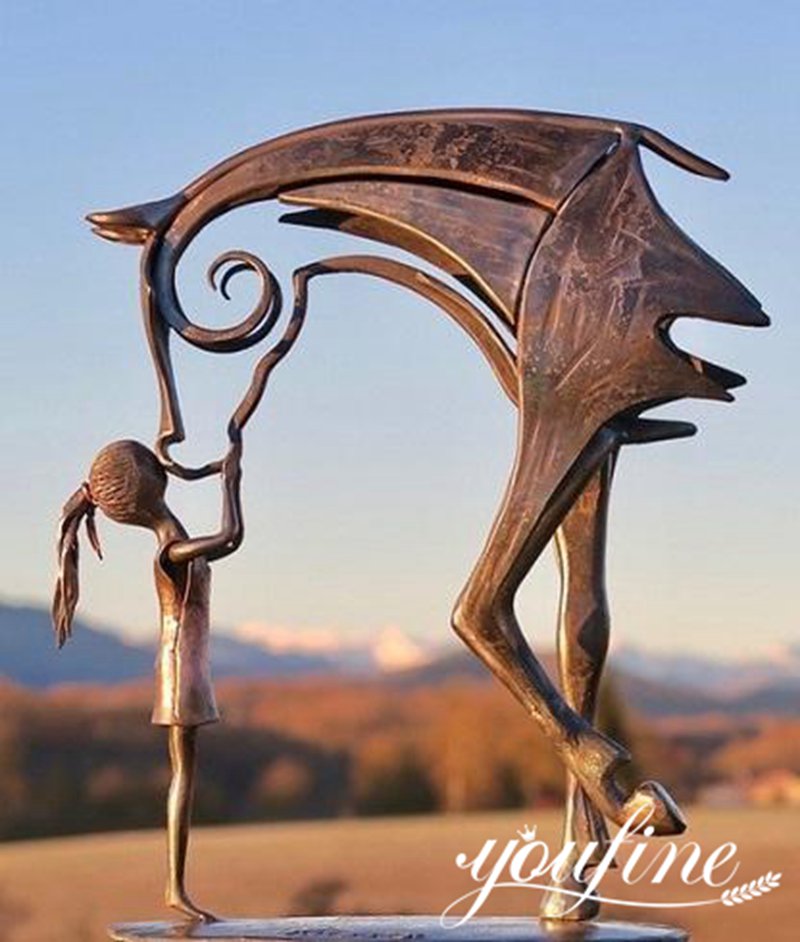 Excellent Clay Model Artist:
First of all, the clay model is the basis for excellent bronze sculpture. Our factory has the best clay model artists. They learn how to make a clay model for sculpture from an early age. After decades of practice and research, our artists are able to make a very refined clay model for you. Moreover, our clay model has a very high degree of reduction. So, in the end, our bronze horse sculpture would be very close to the original.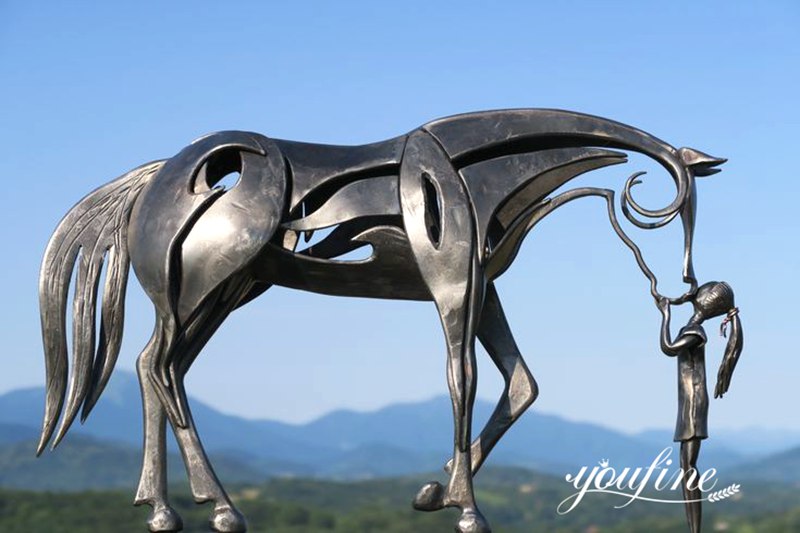 Customize Different Colors:
Our statue colors could also be customized and our artists choose patina to color you in different colors. This coloring method uses chemical potions to prepare in fine proportions. Then, different proportions would show different colors. Our artists are well versed in the proportions of each color, so you would get a bronze horse sculpture to your satisfaction. Of course, patina would ensure that the color of the sculpture would be more natural and beautiful over time.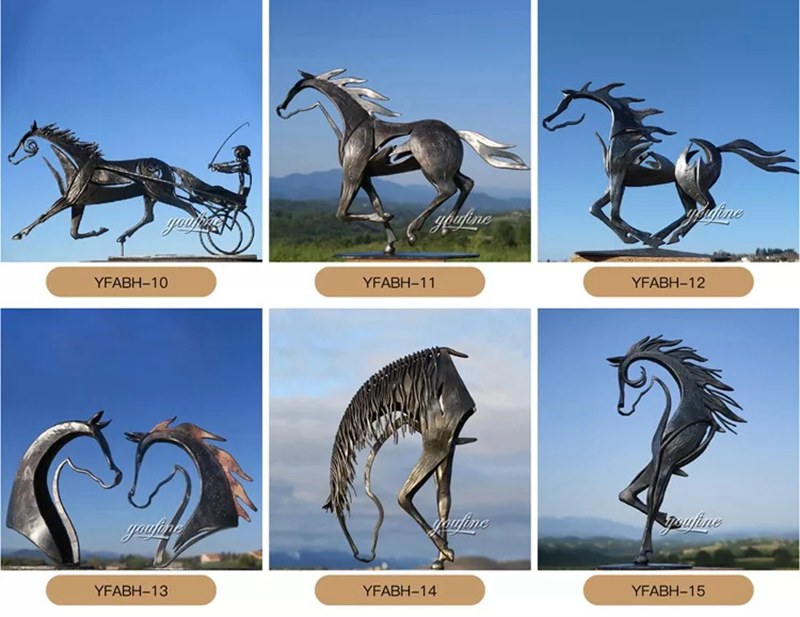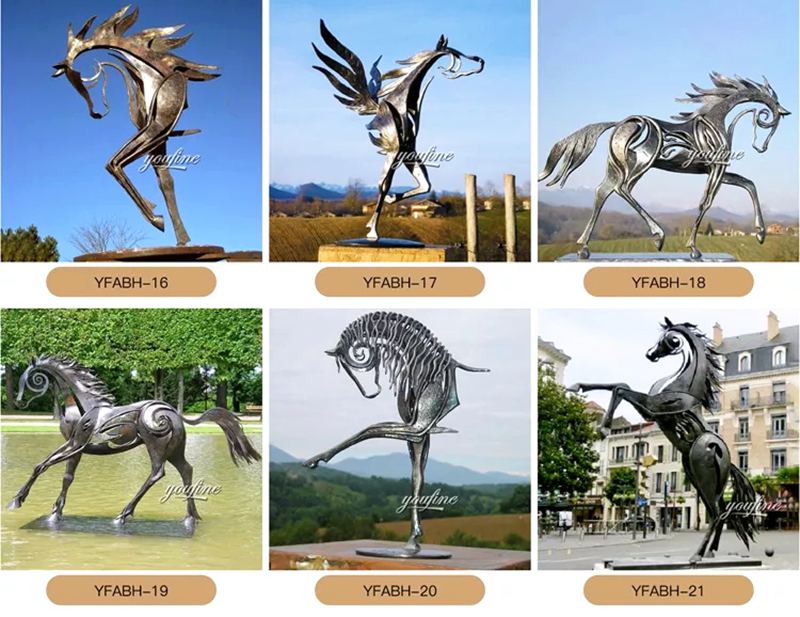 Professional Service Team:
YouFine, as a professional bronze sculpture export factory, our service starts from the moment when the customer sends an inquiry to the installation and maintenance of the customer in the later stage. Moreover, our customers are not only satisfied with the quality of our sculptures but also form good friendships with our professional services. Additionally, we would purchase full insurance for each sculpture. At the same time, we would provide maintenance guidelines for the statues made by our customers to ensure that the quality of the sculptures remains beautiful at all times.
Please feel free to contact us if you want this exquisite bronze horse sculpture. The YouFine team of artists would cast you a unique abstract bronze horse sculpture.