Horse Statue Details:
YouFine bronze horse statue tarkov would be the best choice for your garden decoration. And many horse farms also cast horse sculptures of different shapes as decoration. Under the greenery and in the beautiful garden, the horse sculpture is sure to be the center of the whole garden. Moreover, the color of this standing horse sculpture is very beautiful. And her muscles are well developed. Without a doubt, this horse must be the most handsome home yard ornament.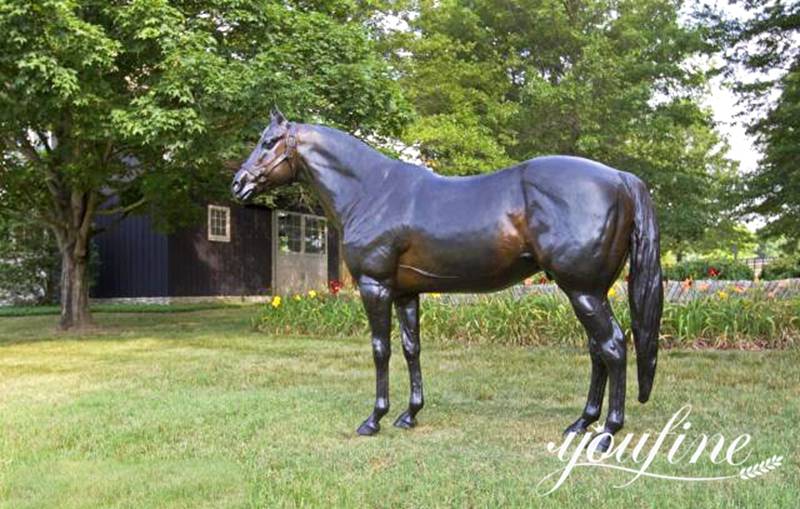 Superb Chemical Coloring Method;
Artists at YouFine used chemical coloring to color the bronze horse statue. Also, our artists are very good at color grading. Therefore, this method could ensure the color requirements of different customers. In addition, YouFine bronze horse statue tarkov color would be more and more natural. Thus, you would have a unique and beautiful bronze horse statue.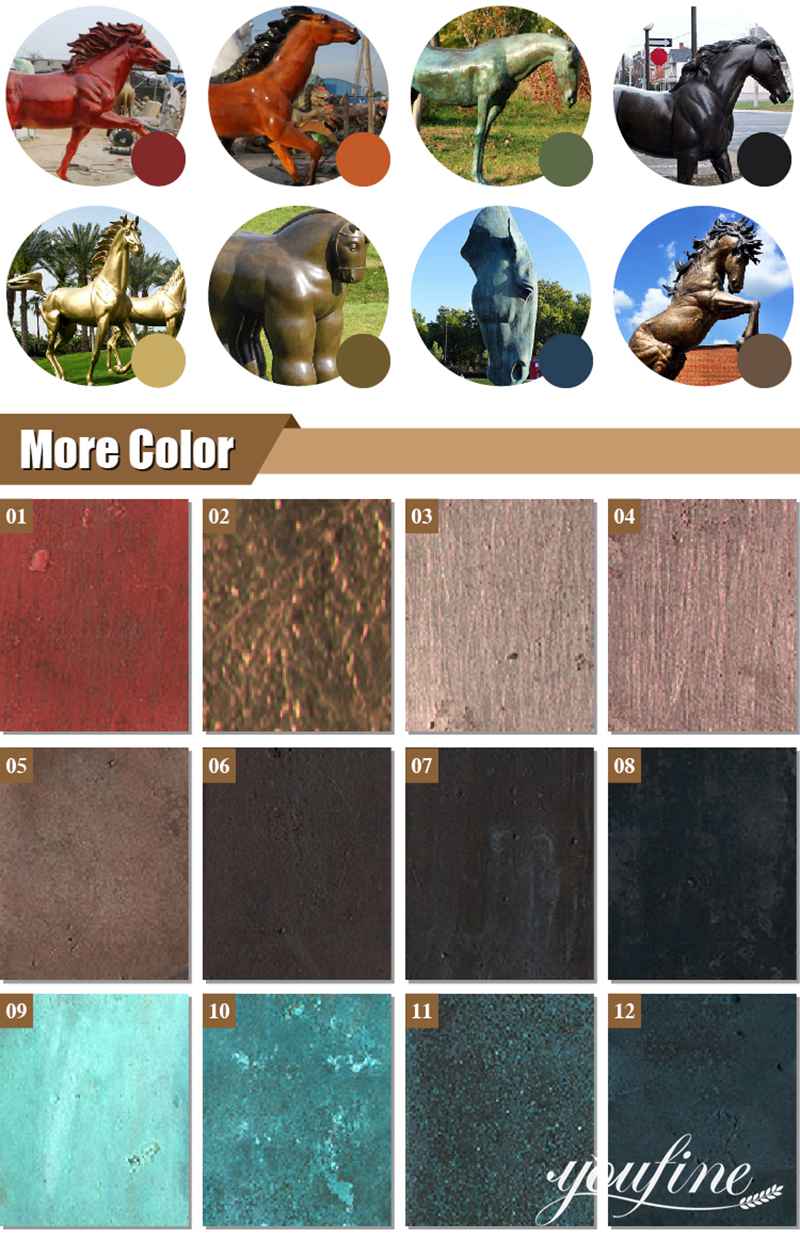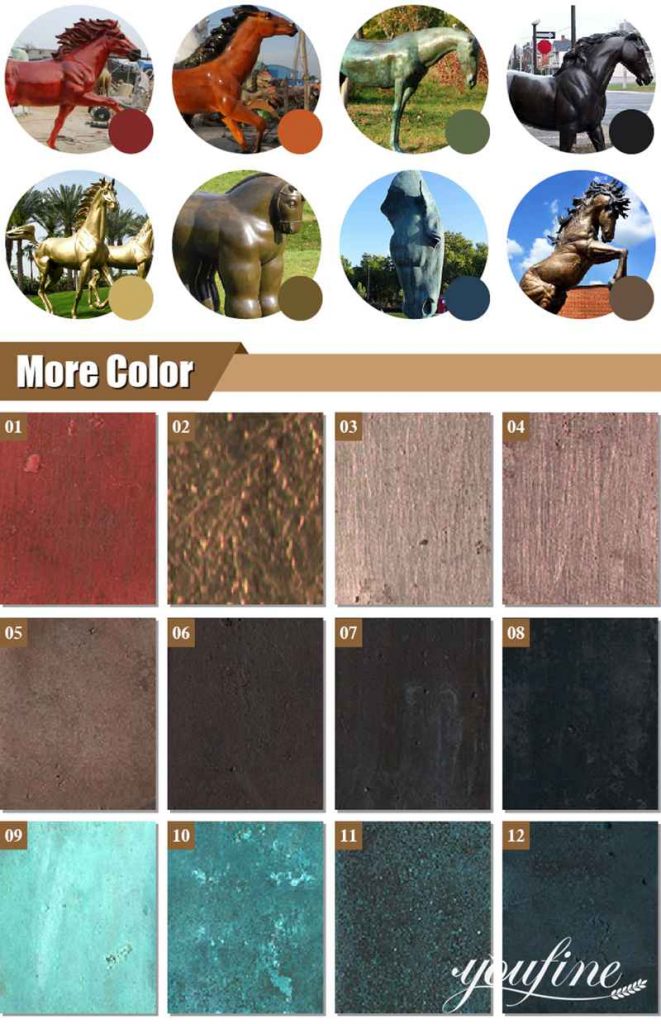 Traditional Lost Wax Method:
YouFine artists cast your metal horse statue using the traditional lost wax method. Especially our artists combine traditional techniques with modern improvements. Therefore, our artists use the silica sol technique. Silica sol could ensure that the sculpture would not appear with white spots after a long time.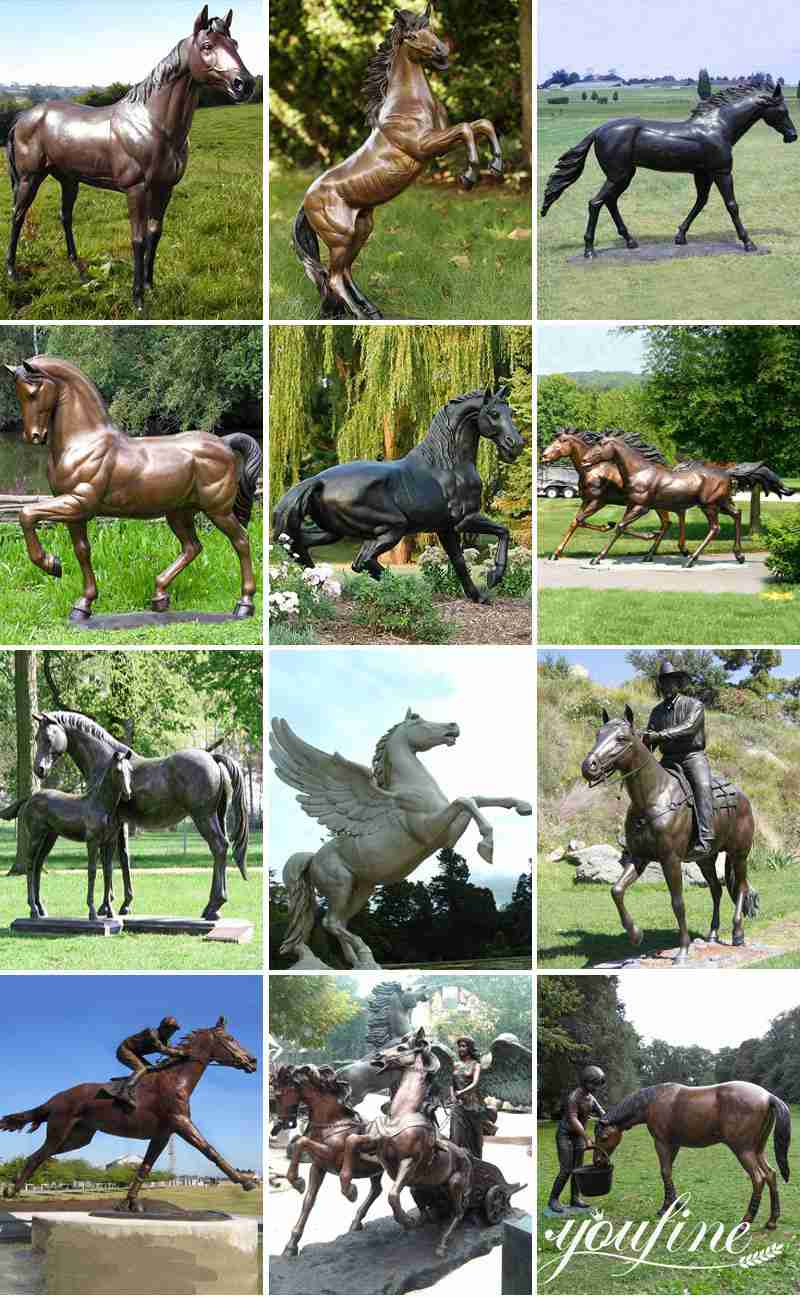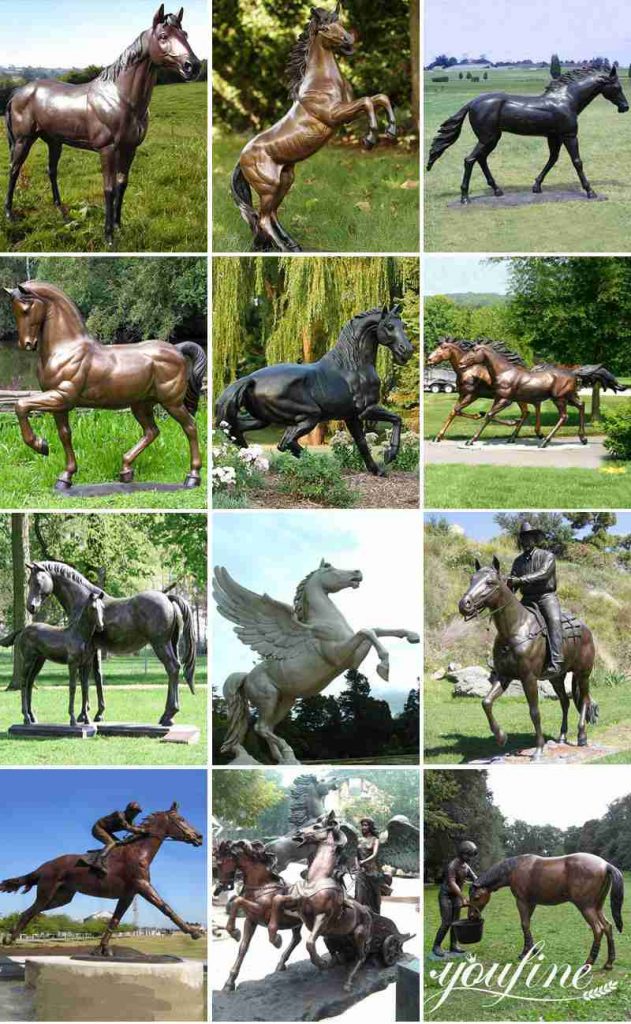 Because once the surface of the sculpture appears white spots. Then the horse statue tarkov would rot and crack with it. There is no doubt that our horse sculptures would definitely satisfy you. YouFine's high-quality sculptures are second to none.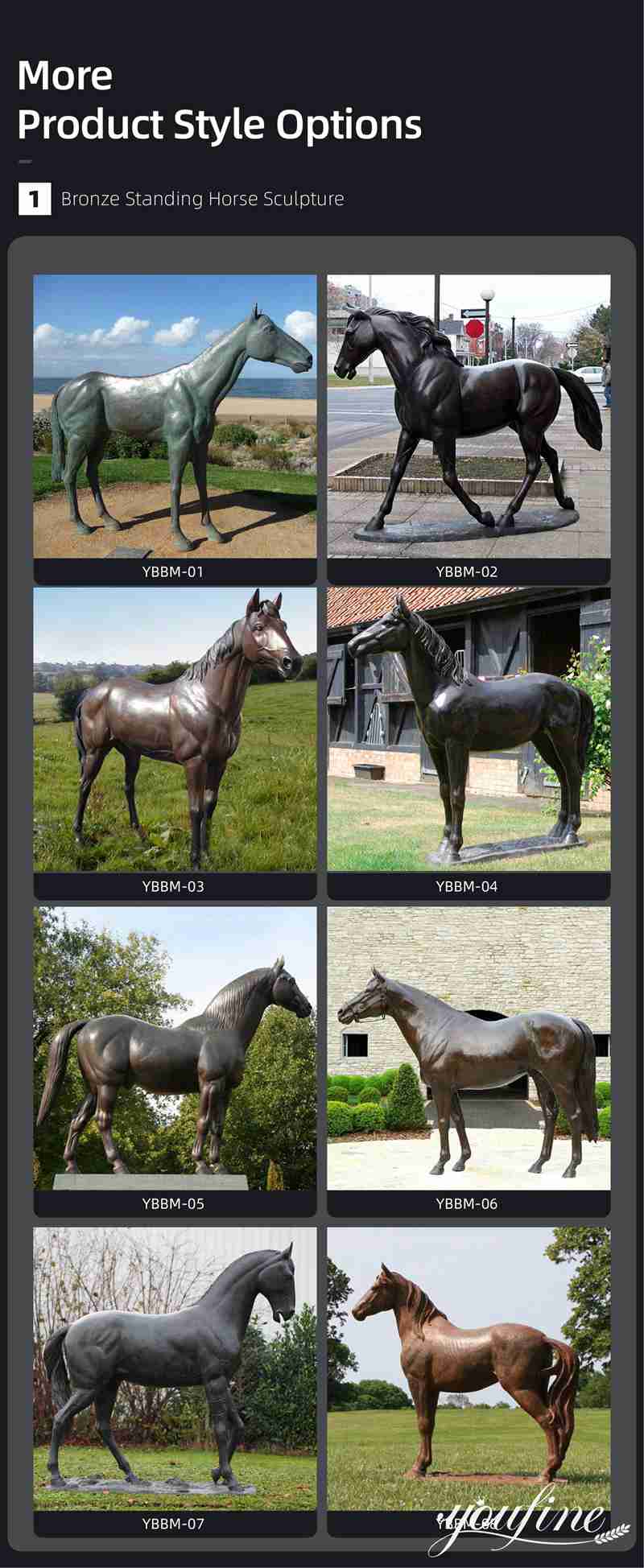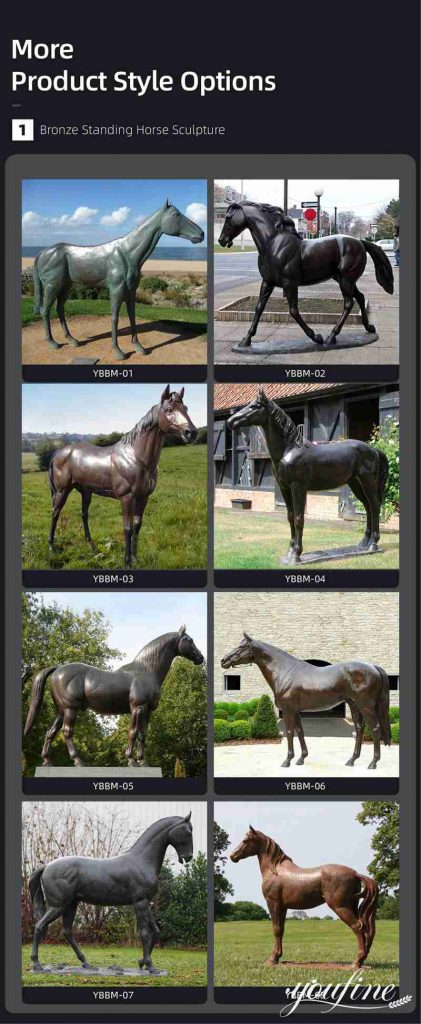 Sophisticated Clay Model:
In addition, our artists could make a clay model of the same size for you. Only an exquisite clay model would make the final perfect bronze horse sculpture. Our artists pay great attention to detail. Therefore, when making the clay model, our artists would carefully modify every detail. Especially for the horse's face, we require a 99.9% similarity with the real one. So not only we clay model artists would be modifying over and over again.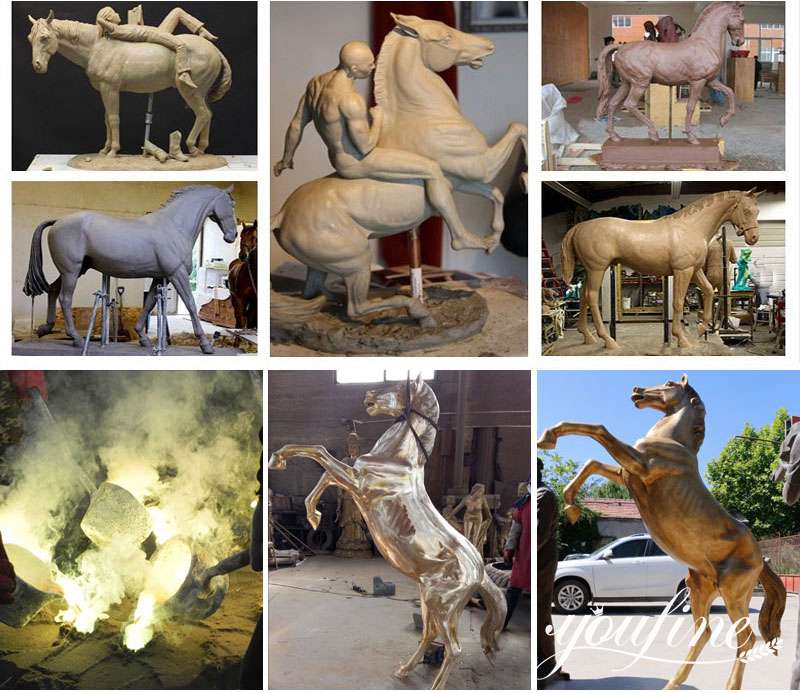 Of course, our skilled horse sculpture artists already have a lot of experience. Therefore, the details of these horse sculptures would be perfected in a very short time. In addition, our factory also has many horse sculptures of different shapes. You could pick one of our existing clay models. Well, in this way you could save a fee for the clay model.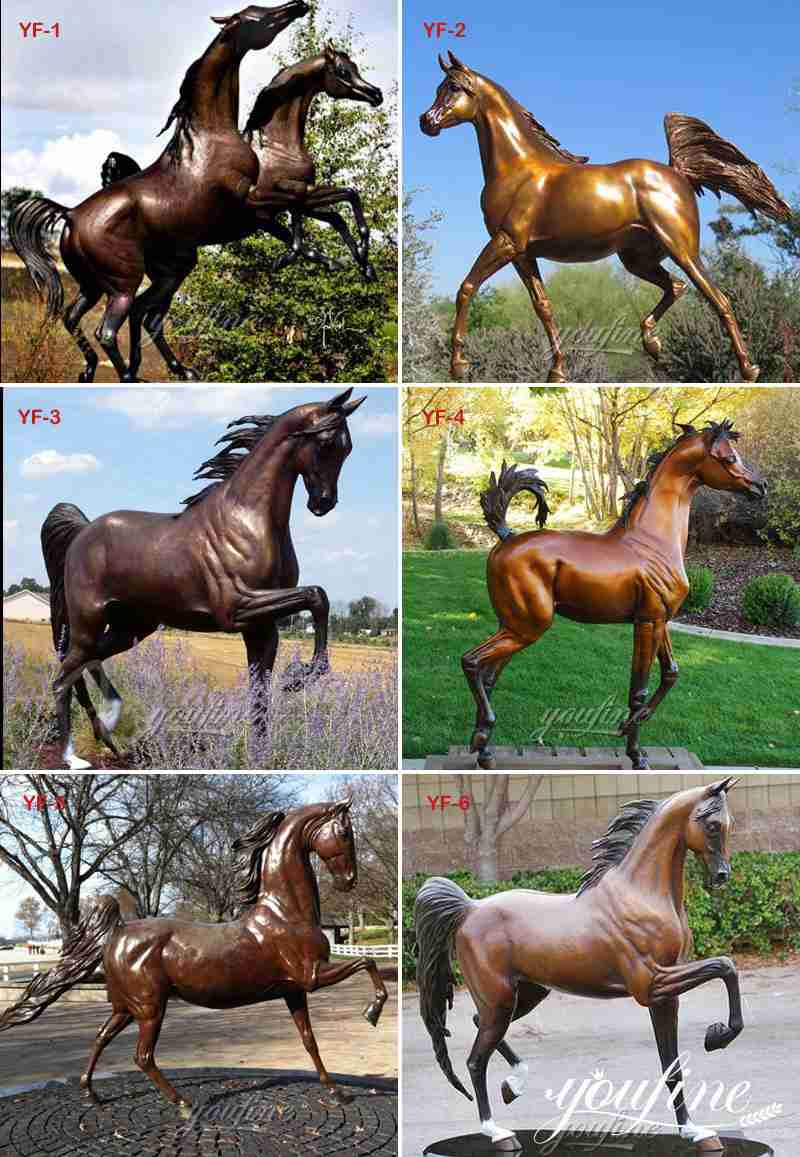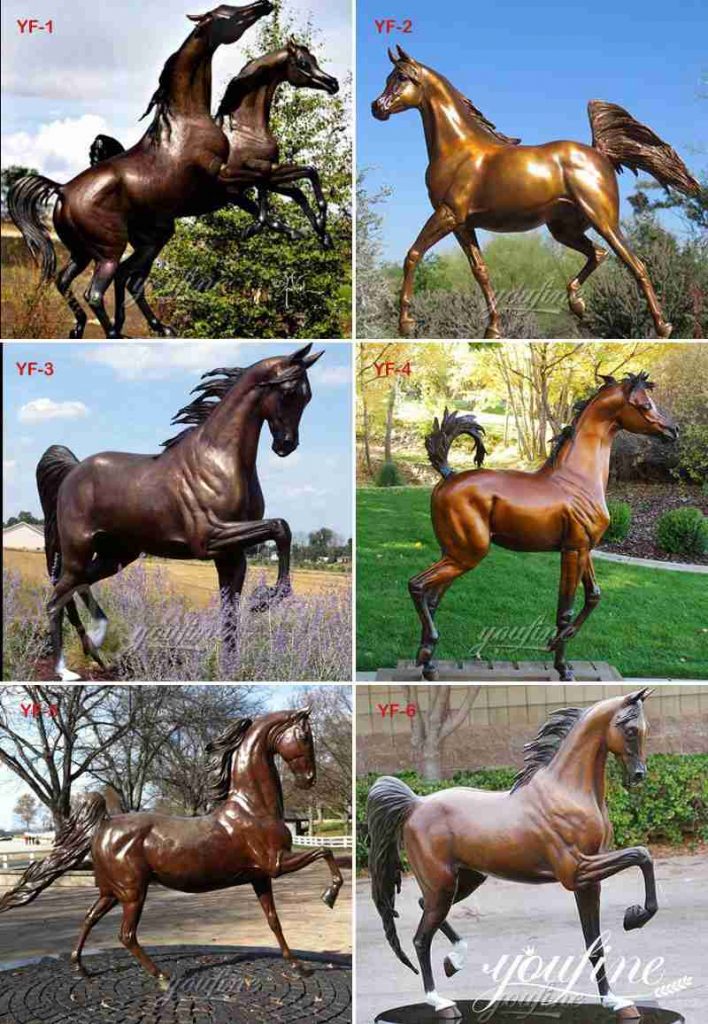 Please feel free to contact us for more casting information and factory direct quotes.