1. Life Size Casting Bronze Horse Sculpture Detail:
Our life-size casting bronze horse sculpture has a black appearance. This charming horse stands on a base with its head tilted down. One of the horseshoes hung in the air. This sculpture shows us a very vivid and handsome horse in front of us. All our bronze sculptures need to make 1: 1 clay model, and then make corresponding bronze sculptures according to the clay model.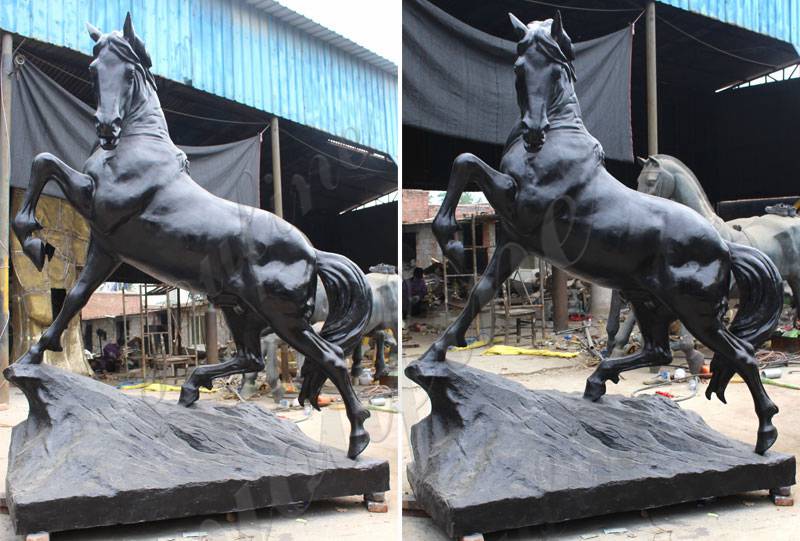 2. The Process of Bronze Horse Sculpture:
We would use the traditional "lost wax method" to make all bronze sculptures. In general, making this casting bronze horse sculpture could be approximately divided into the following major steps:
1. In order to make this horse sculpture more vivid, our clay model masters must first make a 1: 1 clay model.
2. And in order to make the outdoor bronze garden sculpture more vivid, our clay model masters must first make a 1: 1 clay model.
3. Second, our masters make wax patterns from the finished clay molds.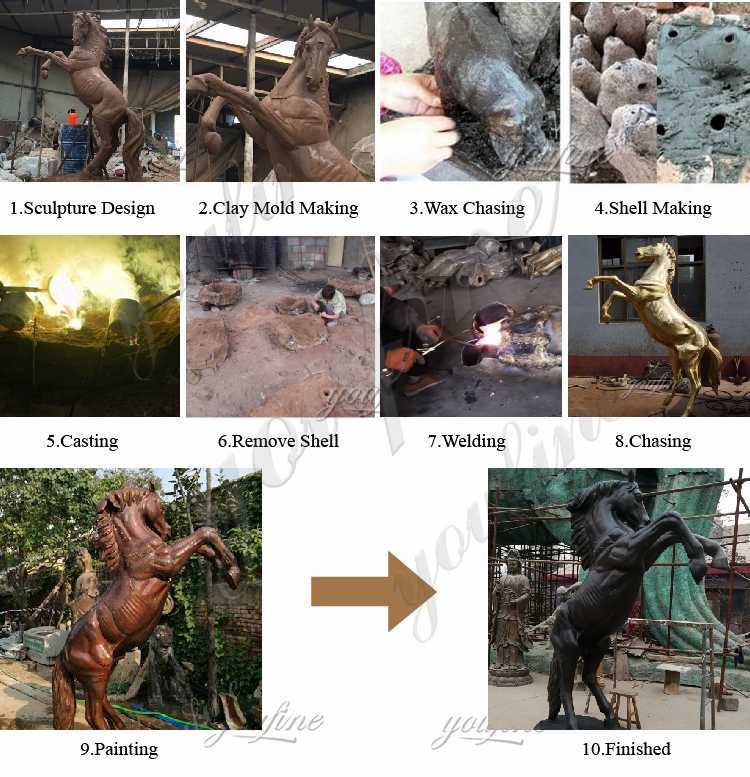 4. Third, our master would cast bronze according to the existing wax pattern.
5. Next, Polishing the surface and ready to make patina, we use the chemical coloring method and then wax it to protect the bronze sculpture.
6. Finally, we send the completed picture to our customer for final inspection, we would then arrange packaging and shipping after final approval from the customer.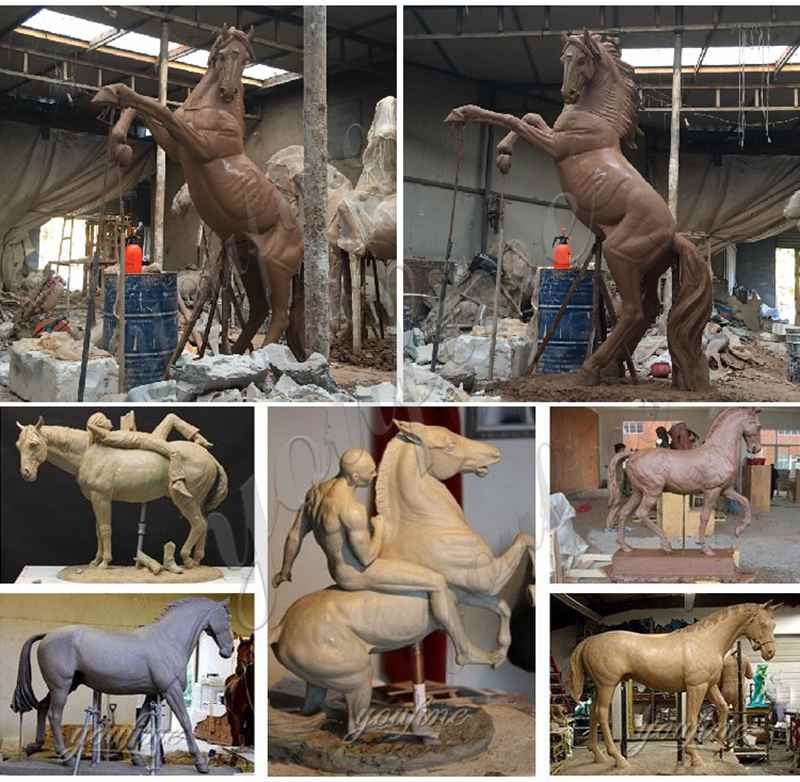 3. More Designs of Bronze Horse Sculptures:
We have focused on making various bronze horse sculptures for more than 35 years, so our bronze masters have a lot of experience. They have learned the production of bronze sculptures and clay models since they were young. And they also have special research on the structure of horses. Therefore, You Fine could make various designs of horse sculptures for customers, such as racing horses, jumping horses, running horses, etc. At the same time, we also accept customization.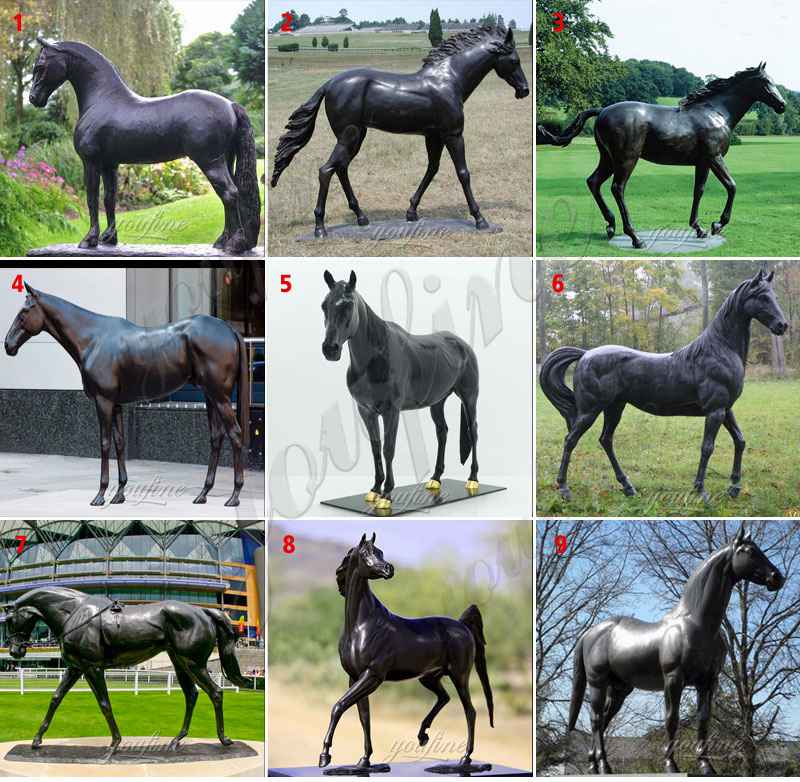 Therefore, if you like our life-size casting bronze horse sculpture, you can always leave a message on our website or send us an email. Then our workers will reply to you in the shortest time. Please believe that we are a professional bronze sculpture factory, which can provide you with the bronze horse sculpture you want. And the price is very reasonable, because we are a factory, so it must be lower than the price you bought locally.