1. Bronze Fatima and Three Children Statues Detail:
A group of bronze Fatima and three children statues, this is a group of religious sculptures suitable for placement in any outdoor garden. We use traditional and unique "lost wax process" and high-quality bronze materials to make this beautiful religious bronze sculptures. Both our Fatima and these three children are handmade by our professional bronze craftsman.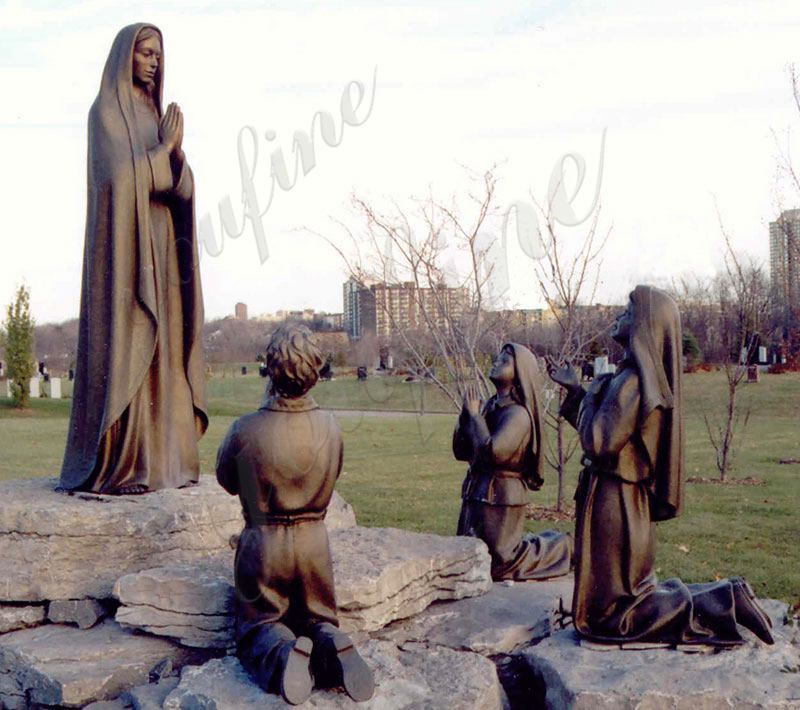 In this group of Fatima and three children statues, Fatima stood there with her hands folded, and the three shepherd children all kneeled in front of Fatima. They are listening to three secrets of Fatima. Among the three children, the three shepherds are Lucia Santos and her cousins Francisco and cousin Jacinta Marto.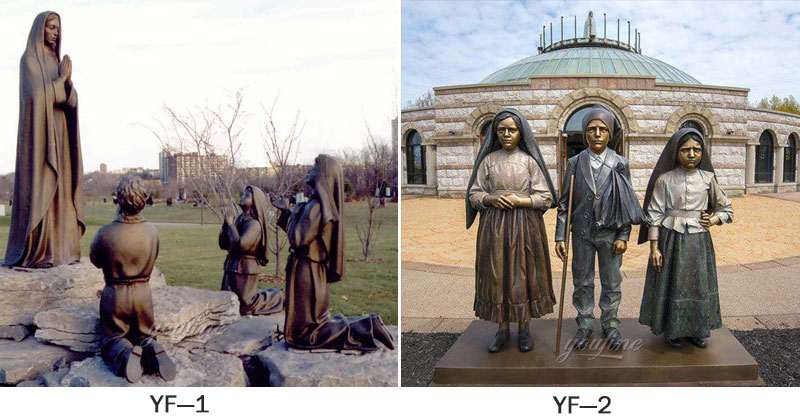 2. What Could We Make about Mary with Baby Jesus Staute?
Firstly, we would select pure copper raw materials, the bronze materials without impurities, and quality is guaranteed.
Secondly, in order to ensure that the entire process is purely hand-made. Our master craftsmanship is skillful, the details are exquisitely carved, polished in place and very carefully, and there are very few defects.
As well as, the scale of our factory is large enough, the staffing is sufficient, the quotation is timely and accurate. The quality is monitored throughout, and the production period is guaranteed.
Then, we have the full-process service. After the completion of bronze sculpture, we would send the picture of the product to you for confirmation. And we would equip with installation instructions to ensure the final effect of the bronze Fatima and three children statues.
Finally, we have a comprehensive after-sales service guarantee system. If your product has any quality problems during use, you could always contact our staff to resolve it.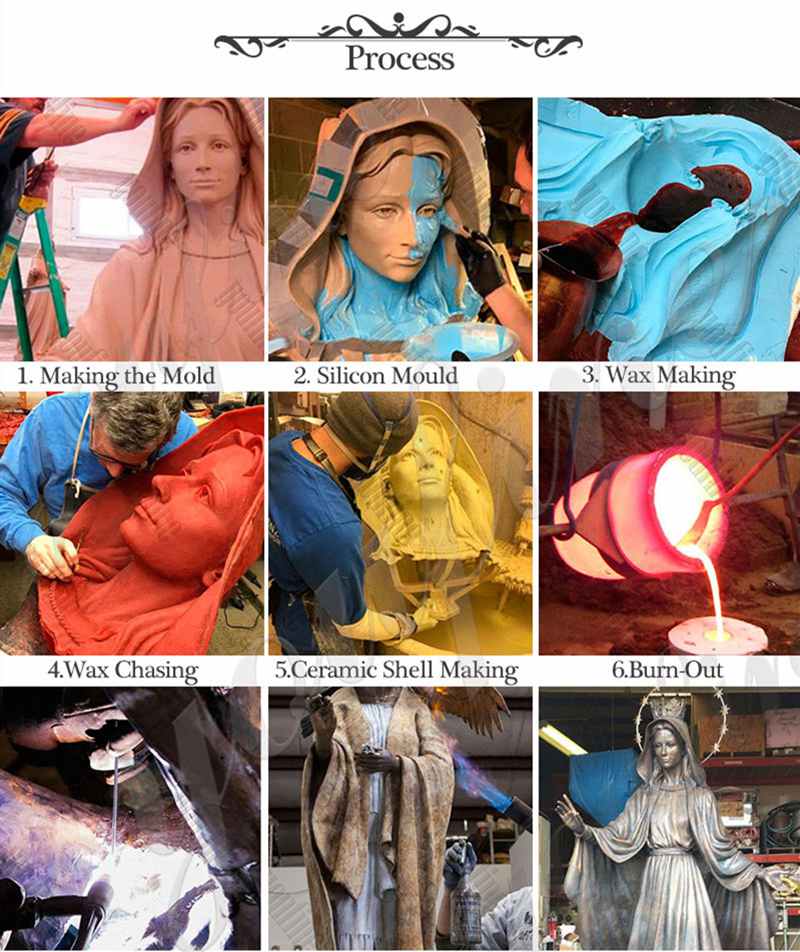 3. More Designs of Our Bronze Religious Statue:
You Fine Bronze Foundry has specialized in bronze sculpture production for more than 35 years. Our professional bronze masters could ensure that provide you with a series of religious sculptures or other bronze sculptures. We have the widest range of bronze Jesus sculptures, Virgin Mary sculptures, St. Francis sculptures, etc. to choose from. I believe that after you have fully browsed our website, you would be interested in our products.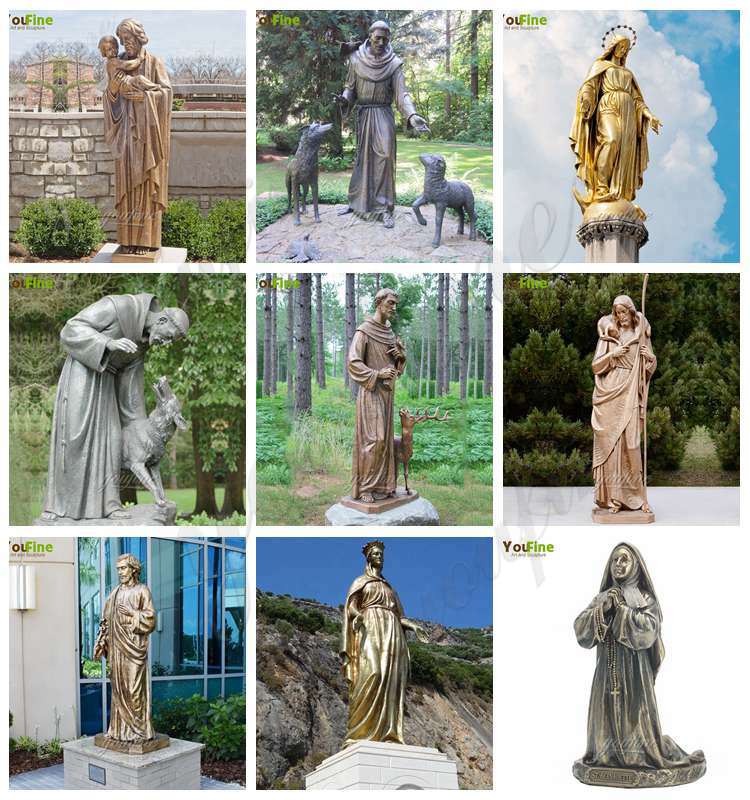 If you are interested in our bronze Fatima and three children statues, you could contact us at any time without hesitation. We would provide you with the most detailed product information and the latest price in time.