Pieta Statue Detail:
In this famous bronze Pieta statue, there is a scar under the ruin of Jesus, and there is no painful expression on his face, lying across the knees of the Virgin Mary. His right hand hangs down, his head leans back, and his body is as slender as a gymnast. And his waist is bent, showing the weakness and powerlessness of death.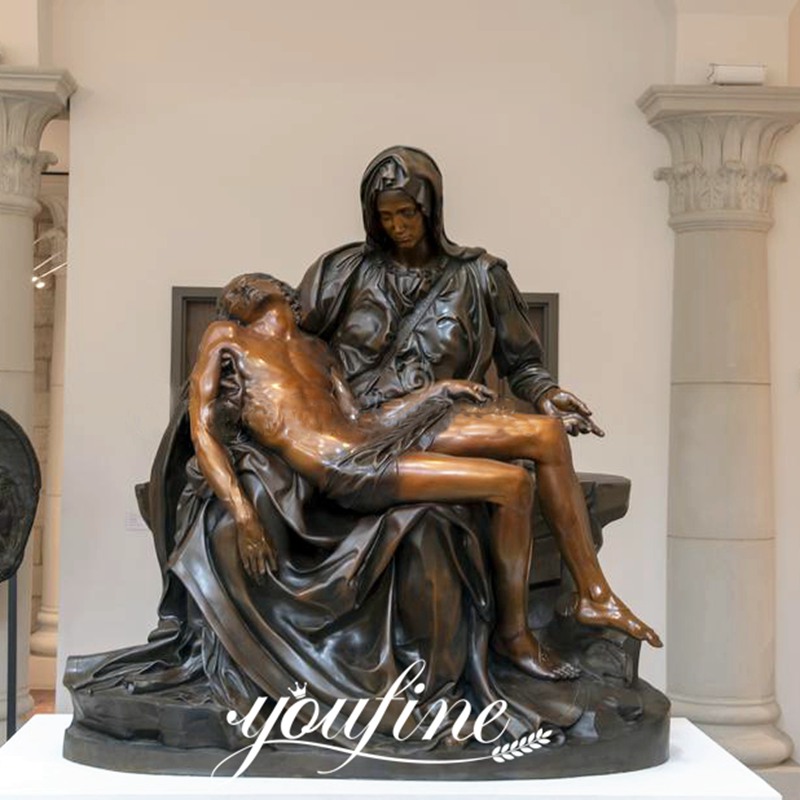 The image of the Virgin Mary is young and beautiful, elegant and quiet. And, silently looking down at Jesus who was lying dead on her knees. The Virgin Mary is young and beautiful and does not give people the feeling of being too sad and painful according to this sculpture.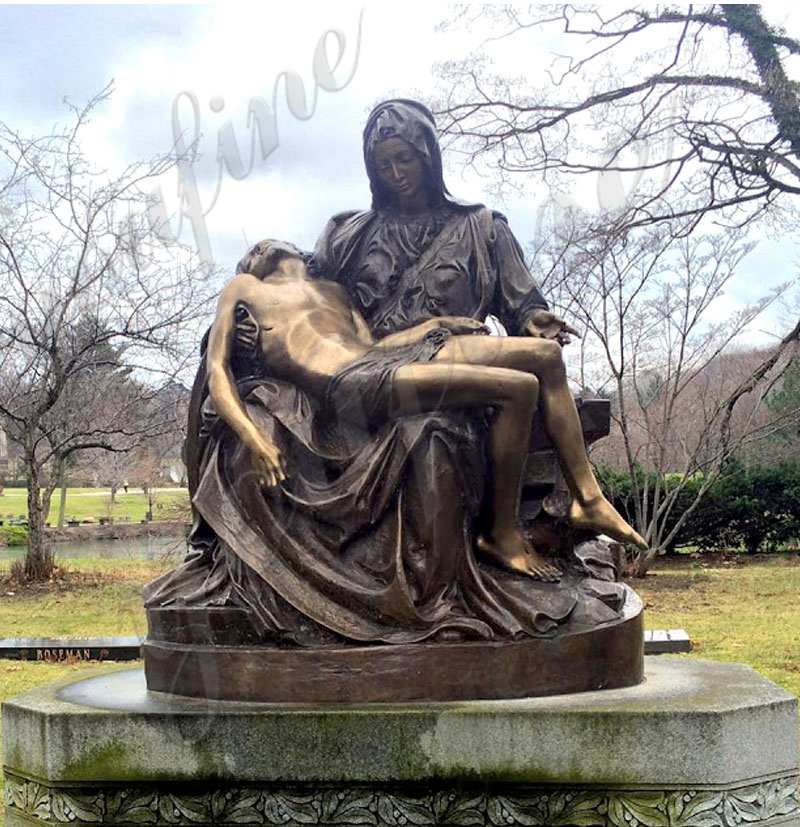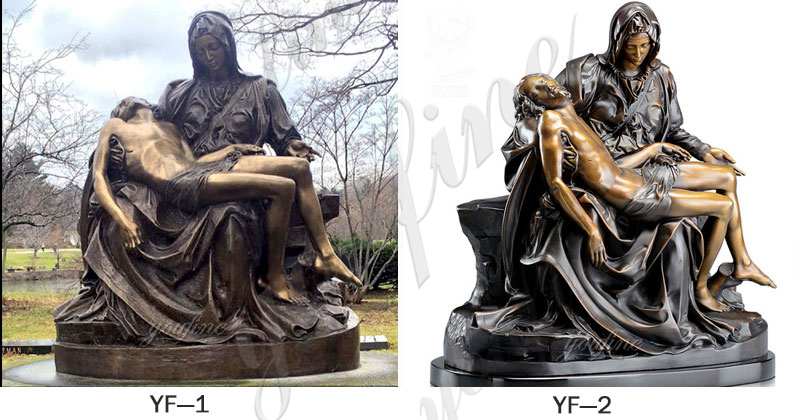 The Introduction of Famous Pieta Sculpture:
Pieta's original artwork is a marble sculpture by Michelangelo for St. Peter's Cathedral in 1498. It is now housed in St. Peter's Basilica in the Vatican, Rome. Also, this famous sculpture reflects more of the spirit of humanism than the atmosphere of religion. Apparently, this work has the style characteristics of the author's early engraving. This period is mainly the inheritance of classical style and subject matter, using a steady and beautiful realistic approach.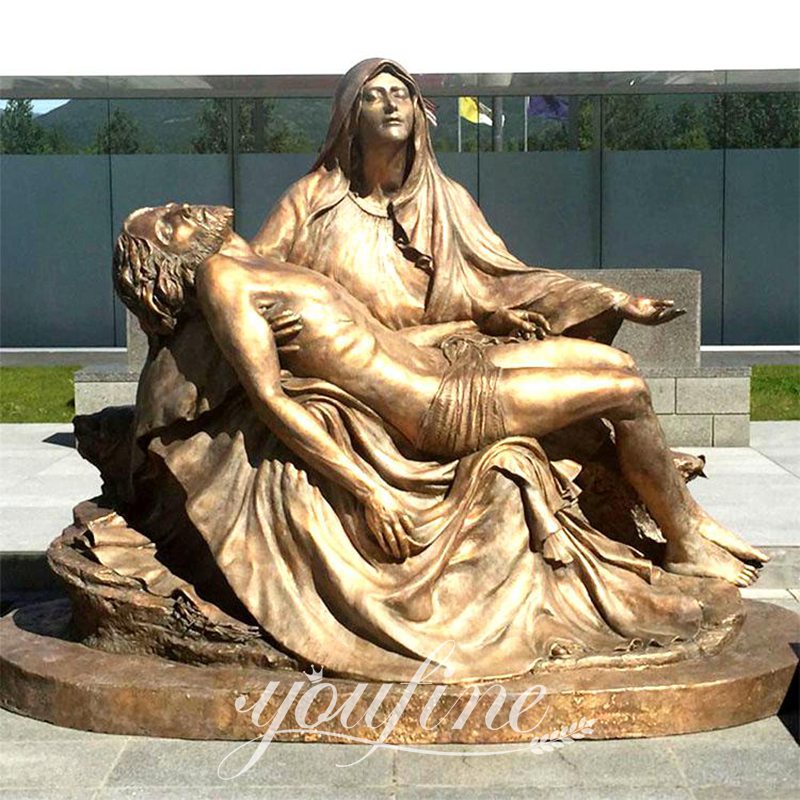 What Could We Make about Bronze Pieta Statue?
Firstly, we would select pure copper raw materials, and bronze materials without impurities, and quality are guaranteed.
Secondly, in order to ensure that the entire process is purely hand-made. Our master craftsmanship is skillful, the details are exquisitely carved, polished in place, and very carefully, and there are very few defects.
As well as, the scale of our factory is large enough, the staffing is sufficient, the quotation is timely and accurate. And, the quality is monitored throughout, and the production period is guaranteed.
Then, we have the full-process service. After the completion of the bronze sculpture, we would send a picture of the product to you for confirmation. And we would equip with installation instructions to ensure the final effect of the bronze Pieta statue.
Finally, we have a comprehensive after-sales service guarantee system. Then, if your product has any quality problems during use, you could always contact our staff to resolve it.
More Designs of Bronze Religious Statue:
We have a range of bronze religious statues to choose from. Such as the bronze Virgin Mary sculpture, Jesus sculpture, bronze St. Joseph sculpture, bronze St.Michael sculpture, etc. We could make these bronze statues of any size you want.
We have experienced casting bronze craftsmen to ensure that this famous bronze Pieta statue would highly restored. Therefore, if you like this sculpture, please feel free to contact us for relevant information and the latest prices.