1.Sacred heart of Jesus statue detail:
See how amazing our sacred heart of Jesus statue is. Our bronze Jesus sculpture stands solemnly, with both hands open and raised. And he wore a robe with a symbol of the Sacred Heart on his body. We make our bronze sculptures using traditional and ancient "lost wax process". At the same time, we use precision bronze casting methods to ensure that sculptures could put outdoor using for many years.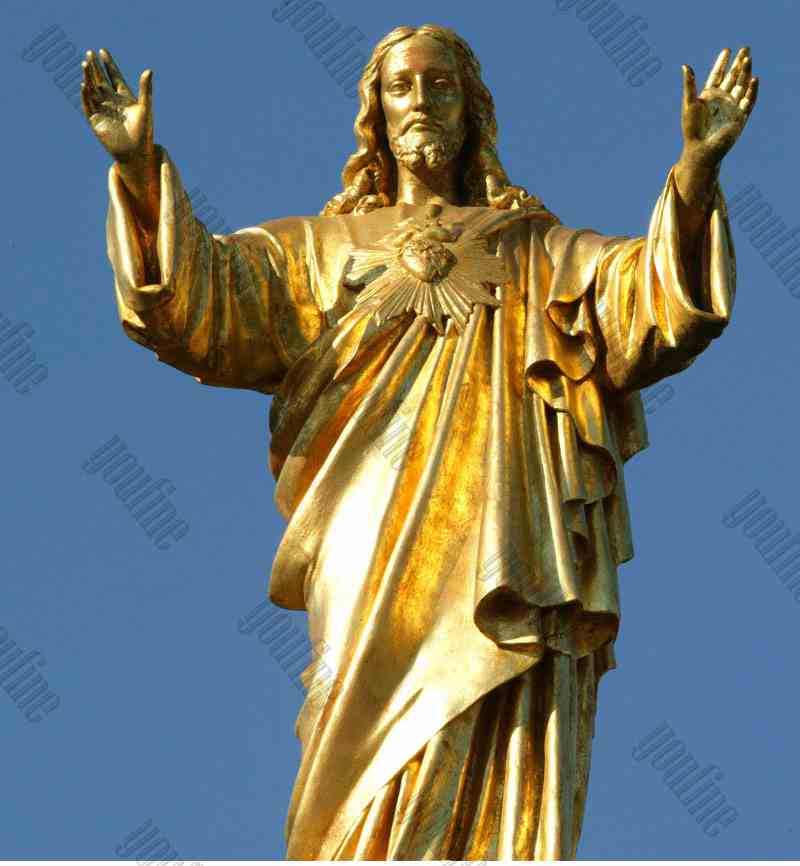 2.The background and early life of Jesus:
Most of Jesus' life is told through the four Gospels of the New Testament Bible. Therefore it is known as the Canonical gospels. The writers of these four Gospels are Matthew, Mark, Luke, and John. These are not biographies in the modern sense, but rather descriptions of allegorical meanings. Their writing is to convince people that Jesus is the embodiment of the Messiah and God. Who came to teach, suffer and die for people's sins.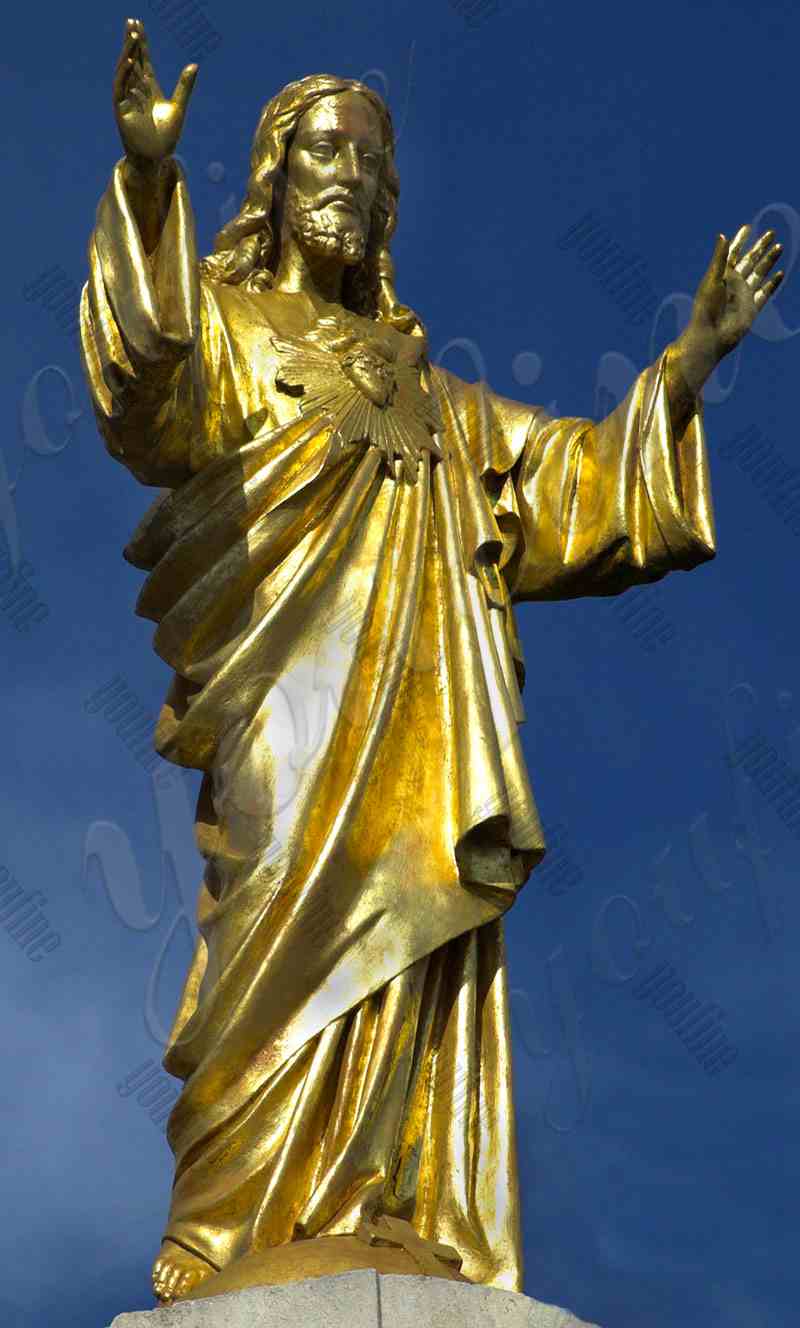 Jesus was born in Bethlehem around 6 BC. His mother, Mary, was a virgin and were ready to marry to the carpenter Joseph. Christians believe that Jesus born through Immaculate Conception. His lineage could be traced back to the home of David. According to Matthew (2:1), Jesus was born during the reign of Herod the Great. Herod the Great heard that his birth could threaten him. So he ordered the killing of all boys under the age of 2 in Bethlehem. He hoped to try to kill Jesus in this way. But angels told the Joseph in advance. So Joseph bring Mary and the little Jesus to Egypt. Until after Herod's death, Joseph brought his family back and settled in the town of Nazareth, in Galilee.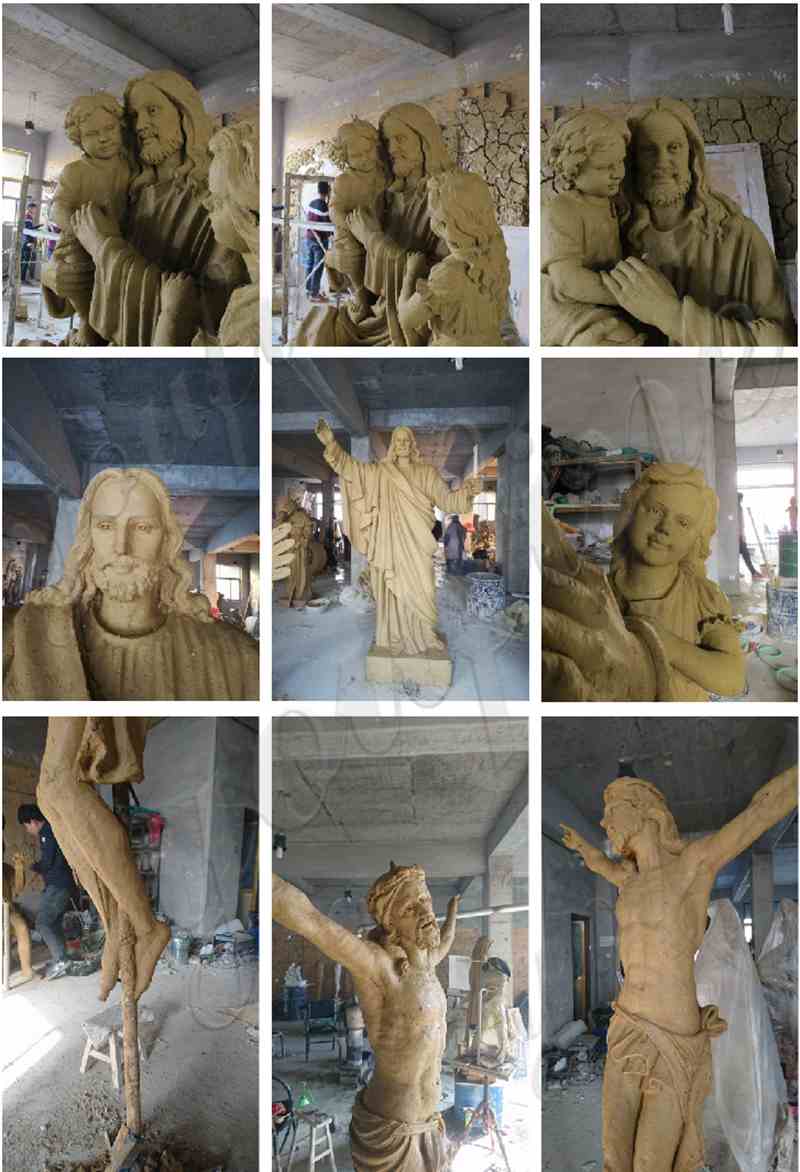 1. First of all, in order to make the bronze statue more vivid and beautiful, our professional clay mold craftsmen must make the 1:1 clay mold.
2. Second, our bronze casting master make wax patterns from the clay mold.
3. Third, our master casts bronze according to the the exist wax mold.
4. Next, the bronze statue need to do surface treatment. Such as carefully polished and colored.
5. Finally, we would send the completed picture to our customer for final inspection. And then our staff would arrange the packaging and transportation after the final approval of the customer.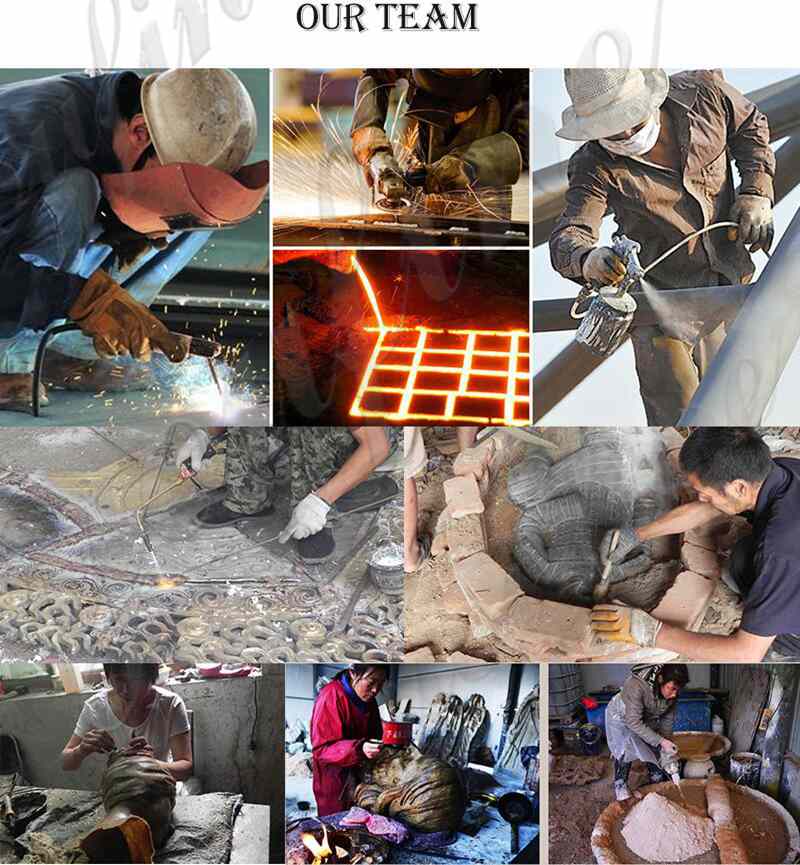 4. More designs of our bronze Jesus statue:

Here at You Fine Bronze Foundry, we have many design styles about the bronze Jesus statue. Whether it's a life size or a large size, we could make it. At the same time, we also accept customization, both in size and news design.
We only show a part of the products about sacred heart of Jesus statue. If you don't find the design style you like, please feel free to contact our staff. Our friendly staff would provide you with more choices.