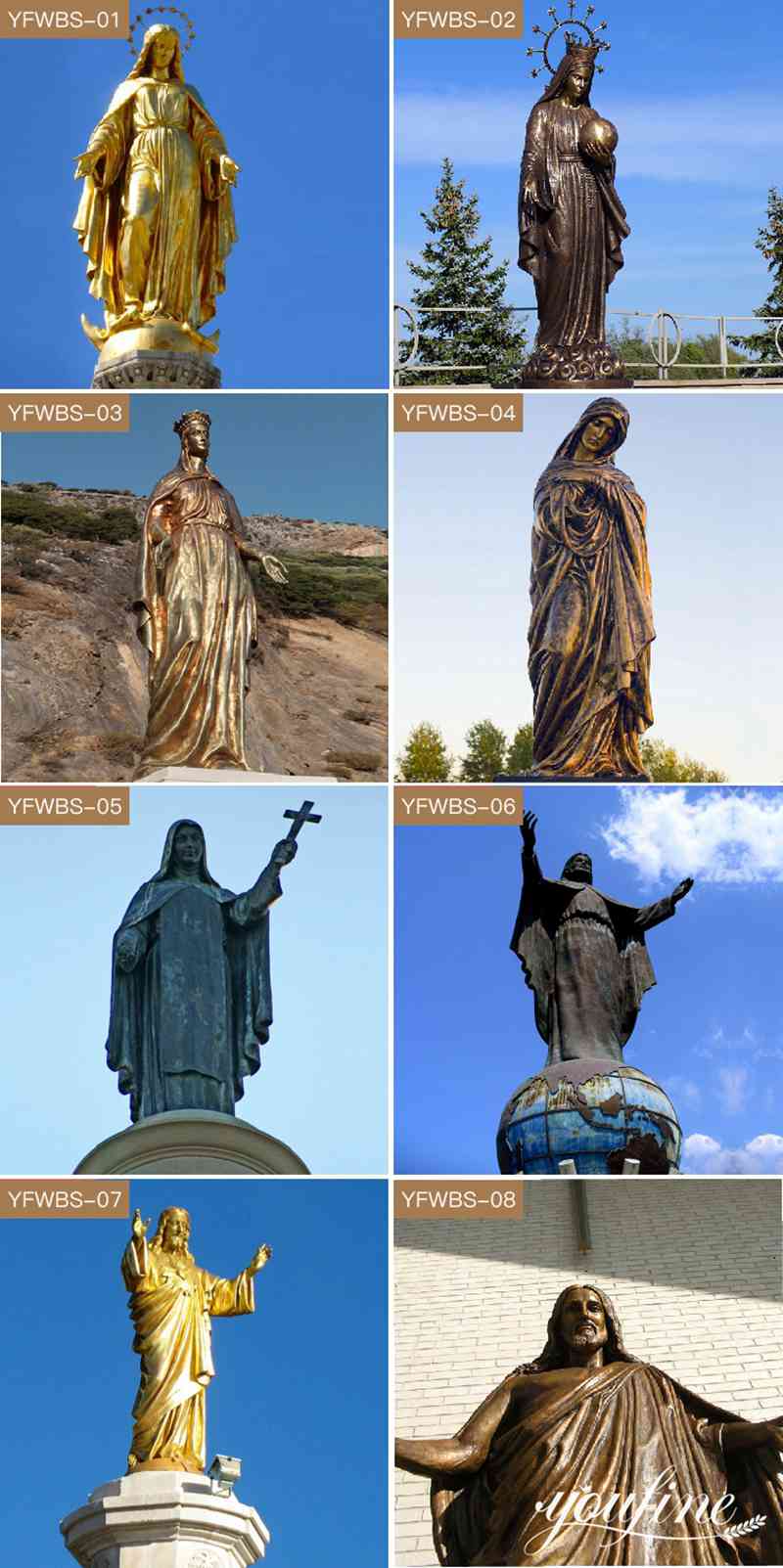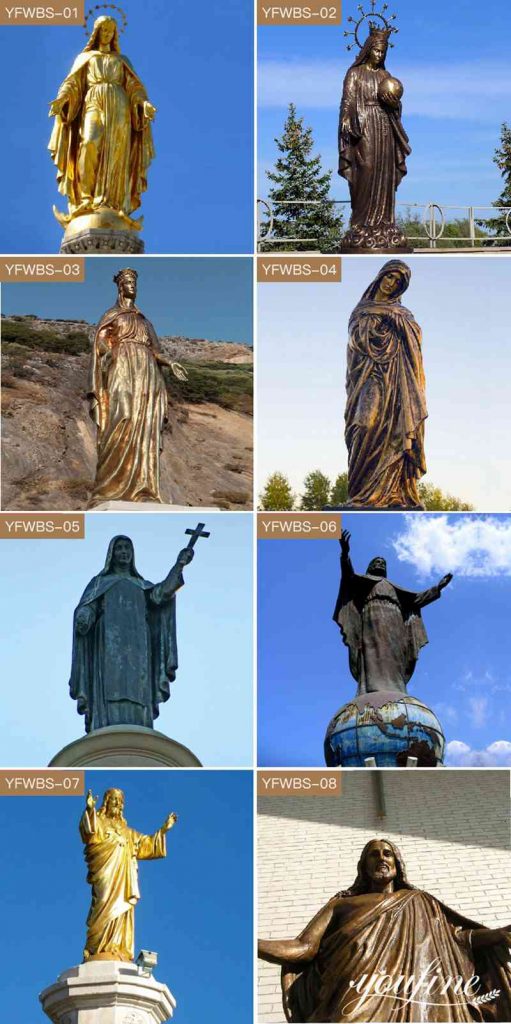 Famous Catholic Statue Details:
What a delicate and mysterious design of a famous catholic statue in bronze. And YouFine Jesus sculpture is also loved by many people. Especially Jesus opened his arms to welcome the worship of the world. This bronze sculpture is a very classic sculpture of the Sacred Heart of Jesus. Especially YouFine's artists bring the sculptures to life. Would you like to have this charming bronze church sculpture design? YouFine believes that this Jesus sculpture would attract attention in any outdoor space of the church.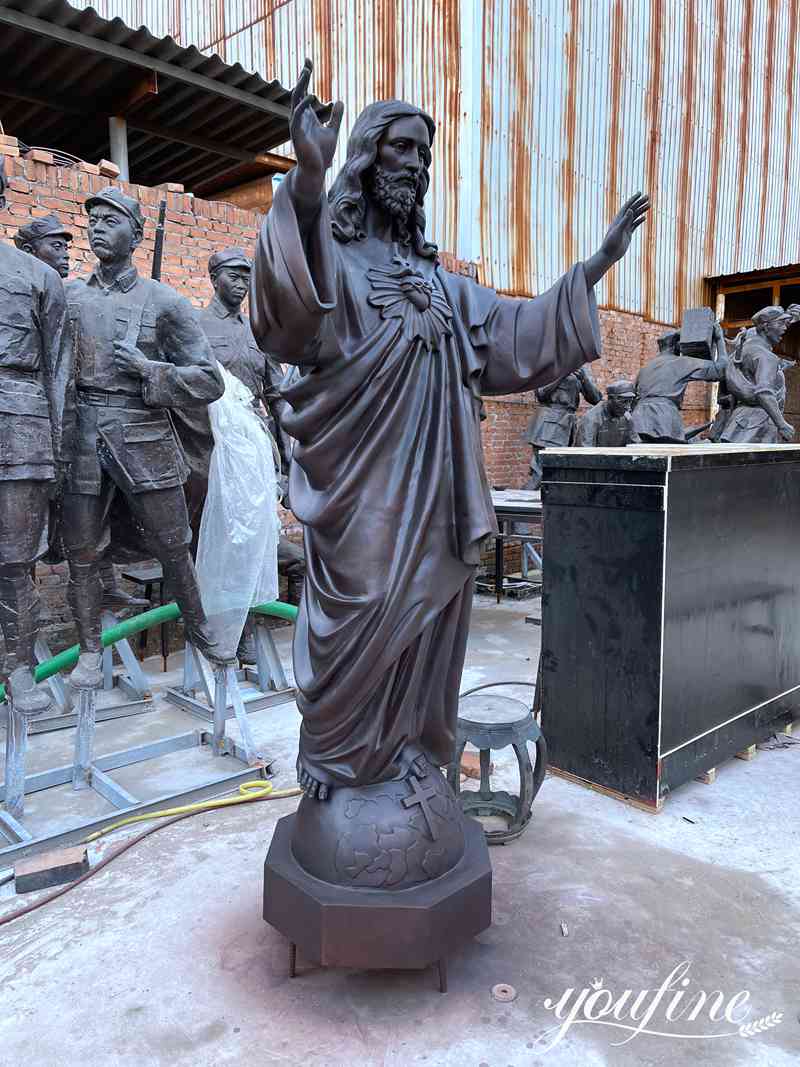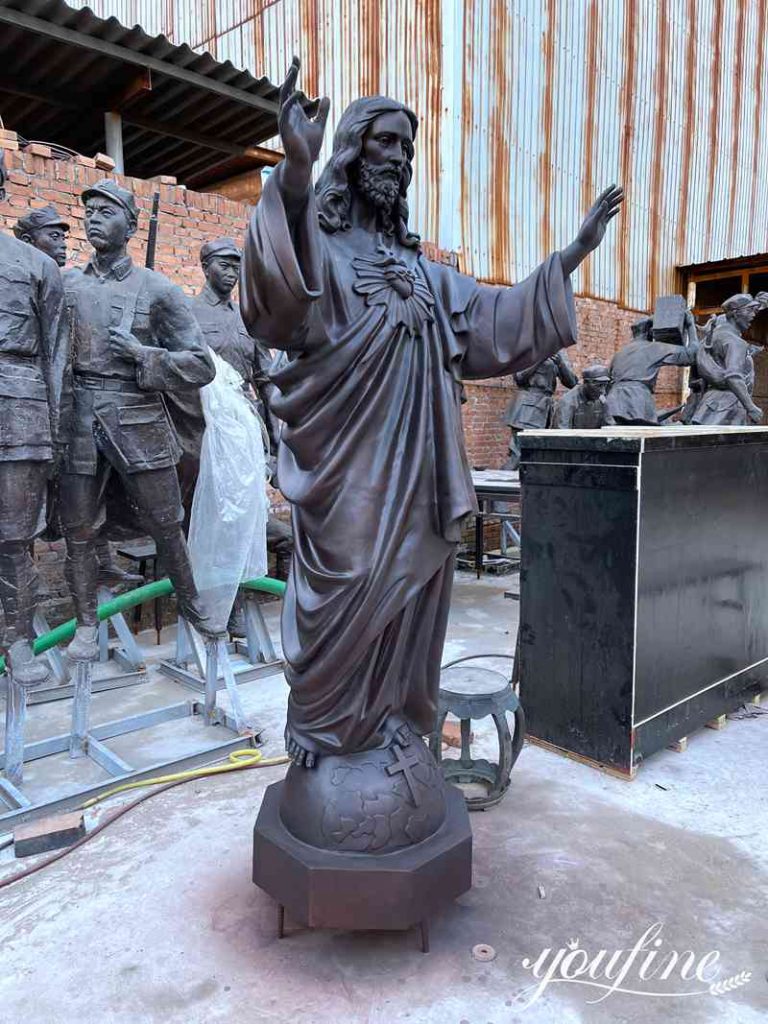 Meaning of the Sacred Heart of Jesus:
The Sacred Heart of Jesus is known for its religious beliefs and devotions. First, we could see the heart of this Jesus exposed and crowned with a thorn. Also, there are scars and flames on the Sacred Heart. In addition, this bronze sculpture also expresses Jesus' great love for the world. Moreover, the Sacred Heart of Jesus is an appeal to the world to make amends for their sins and to love one another.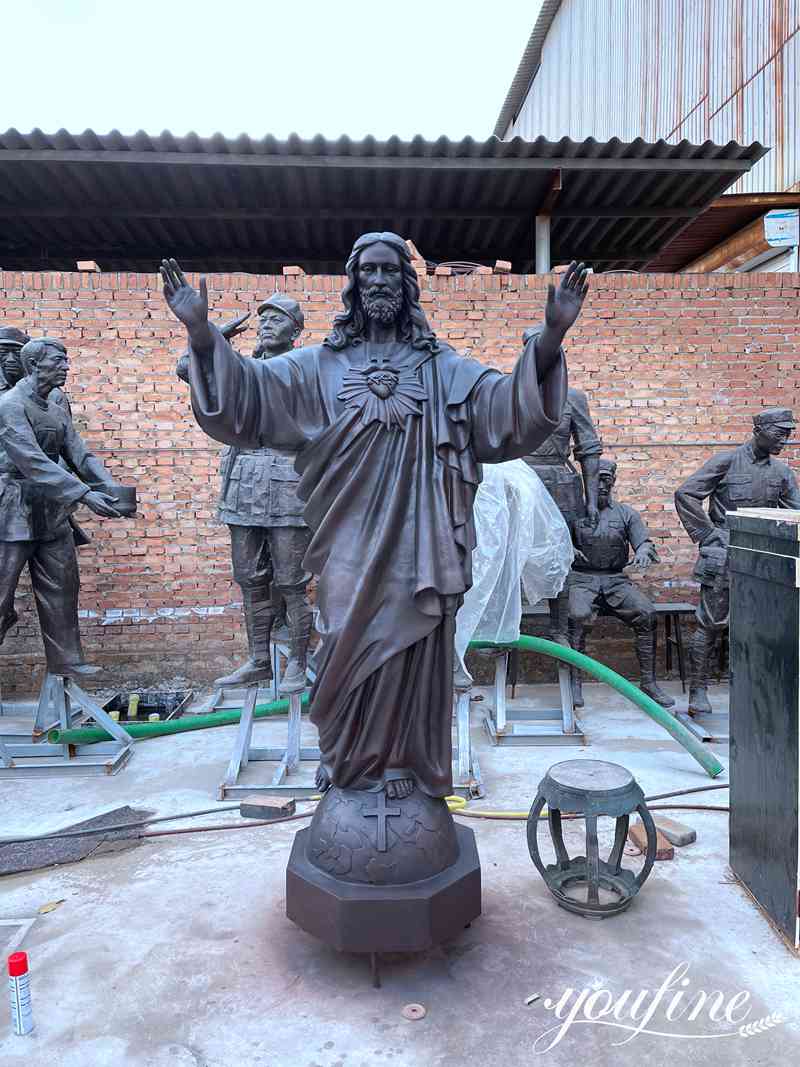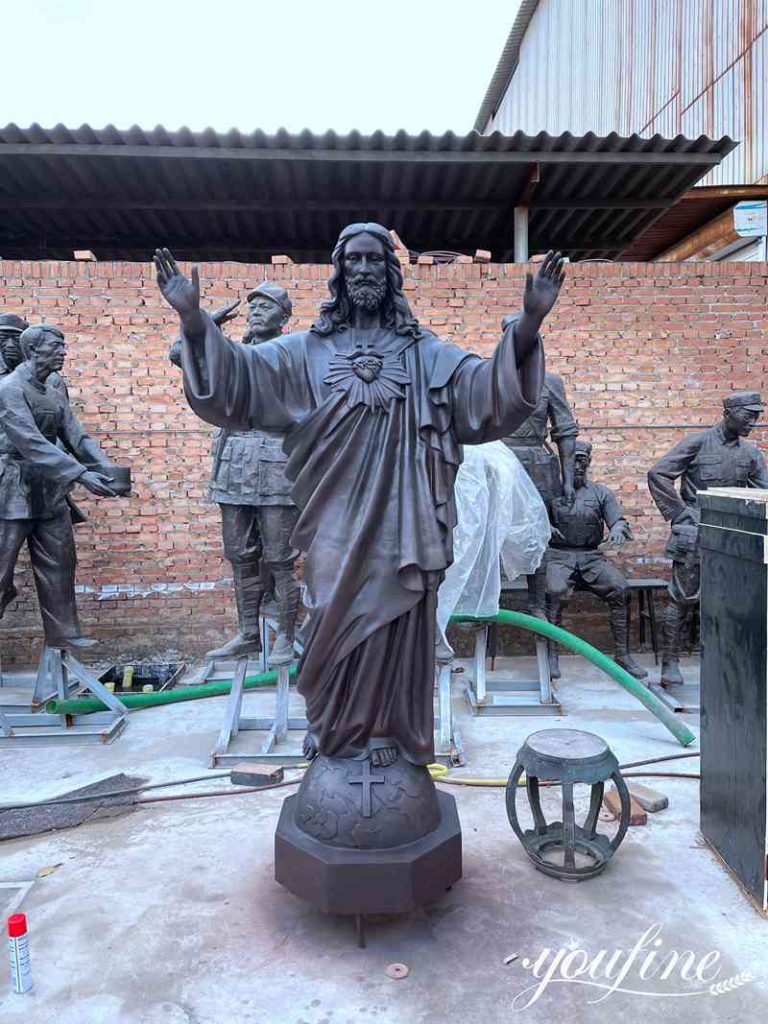 Why Choose YouFine Catholic Statues?
First of all, our factory has more than 30 years of experience in casting bronze statues. Every artisan in the YouFine factory has skilled skills. They have been in the business of casting bronze sculptures for decades. Therefore, the production of anycast bronze statues could be easily completed in their hands. We made 1:1 clay models and then used the best Craft for the molds. And, our artists hand-cast and weld the details of the sculptures.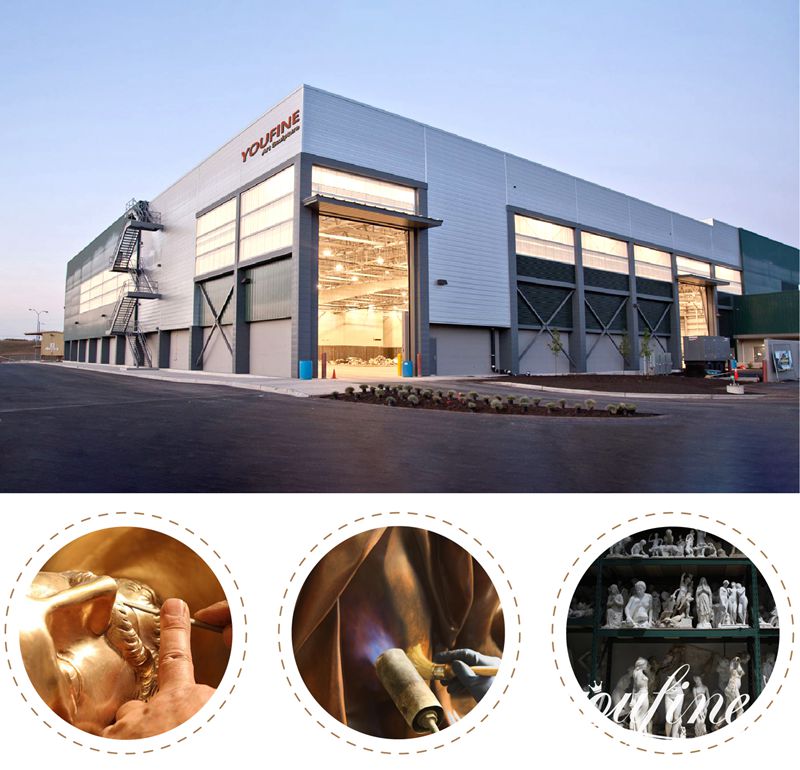 Secondly, our sculptures are guaranteed by quality and after-sales service. After completing the bronze Jesus statue, YouFine would first send all angle pictures of the product to the customer for confirmation. The shipment would be arranged only after we take the customer to confirm. If customers find any quality problems after receiving the goods, please feel free to contact us. We would provide you with a solution.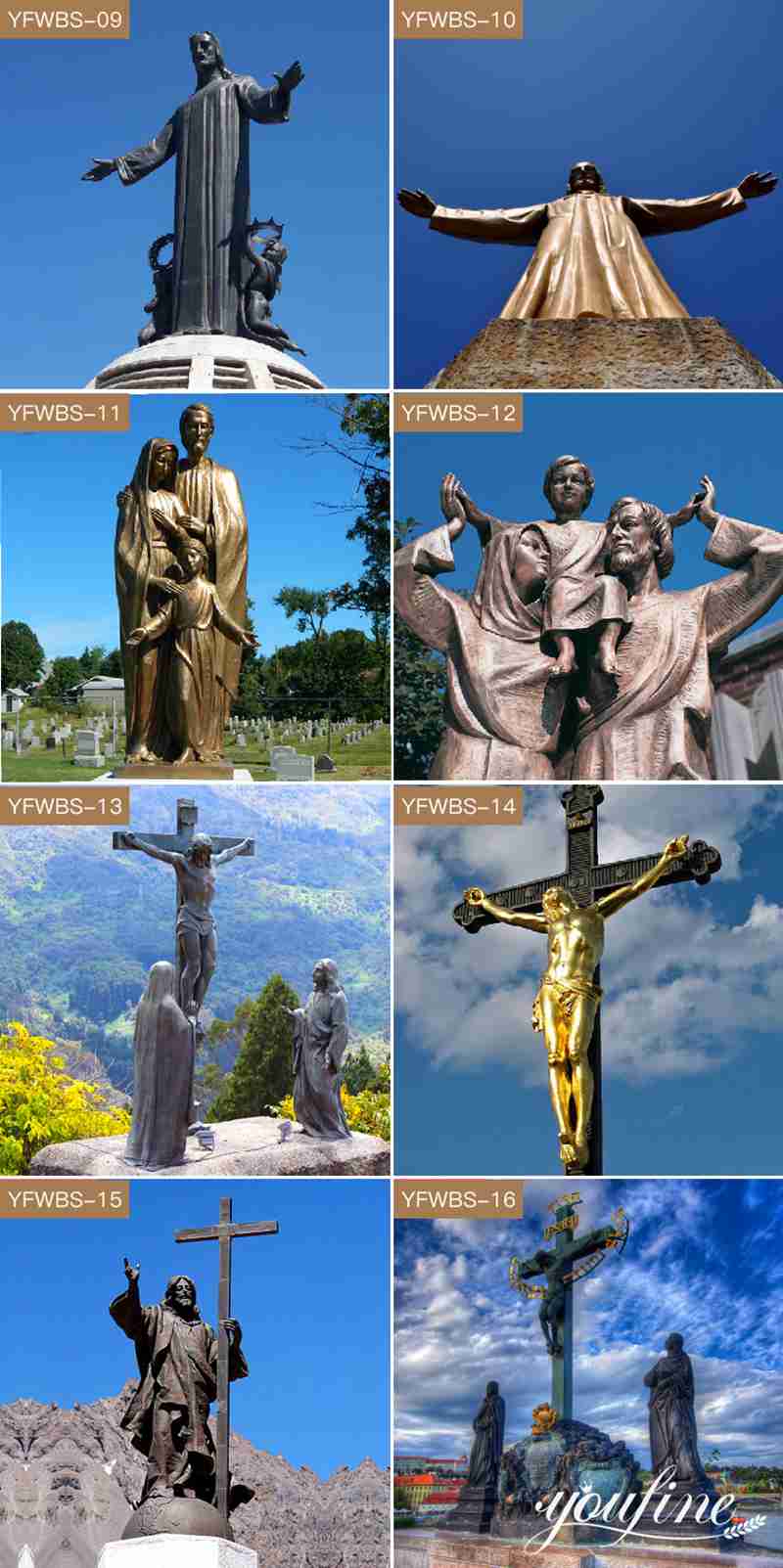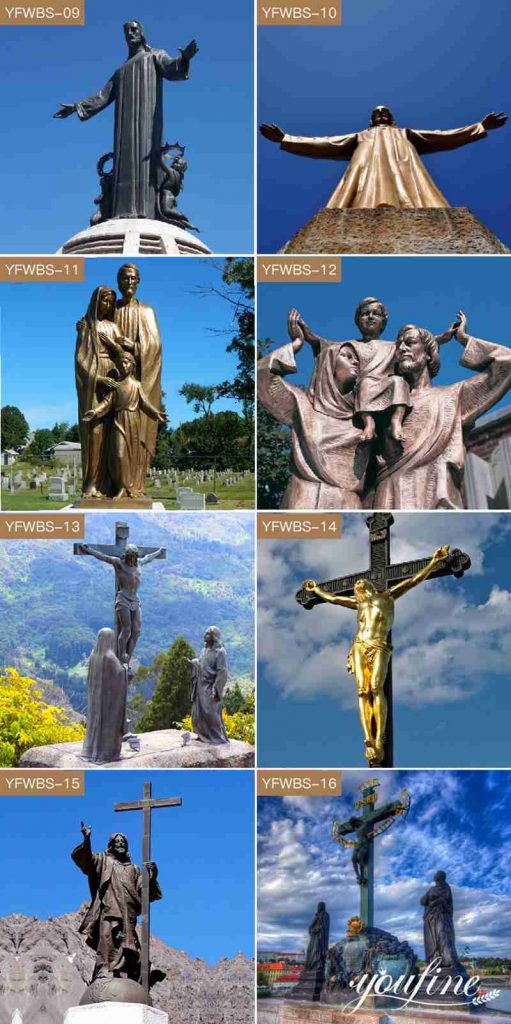 So choose YouFine, we would provide you with the best quality bronze and the best service. If you have any needs, please feel free to contact YouFine.