Introduction to Religious Statue:
We could clearly see that this group of religious statues depicts Jesus being placed in the cemetery. Therefore, the scene in this picture is extremely sad. Our craftsmen completely cast the quiet expression of Jesus. Furthermore, the expressions of the pain of these followers are also uniquely projected. This Catholic group Jesus sculpture is perfect for a wilderness setting.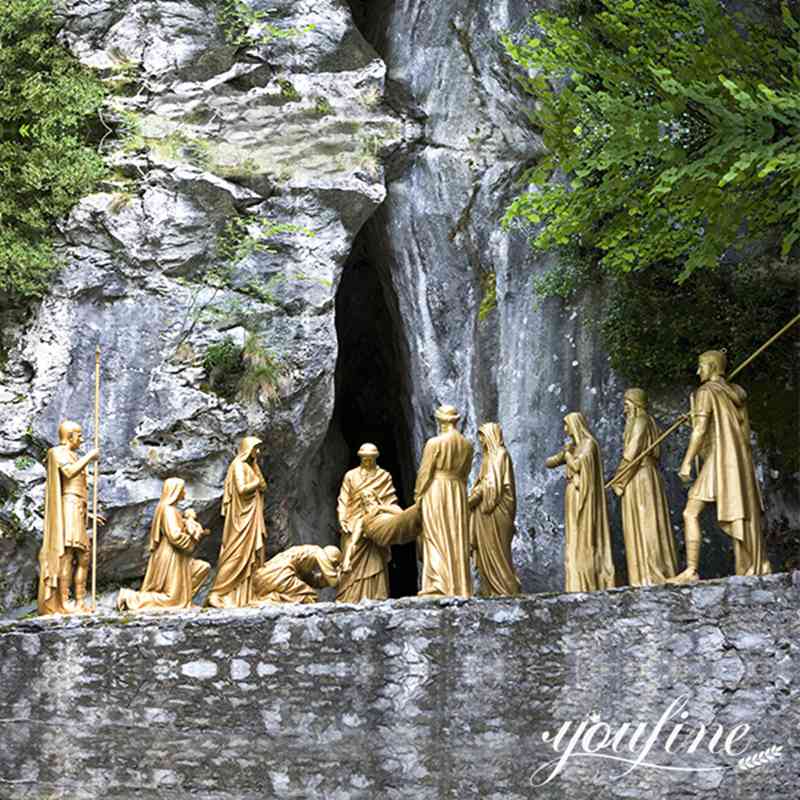 Jesus Was Placed In The Tomb:
As noted in the Old Testament of the Bible, Jesus' "Blessed Body" was placed on a stone bed in a cave. After a pause, the saints came here, seeing that the "Holy Body of Jesus" no longer existed. Therefore, the saints accepted the miracle of Jesus' resurrection.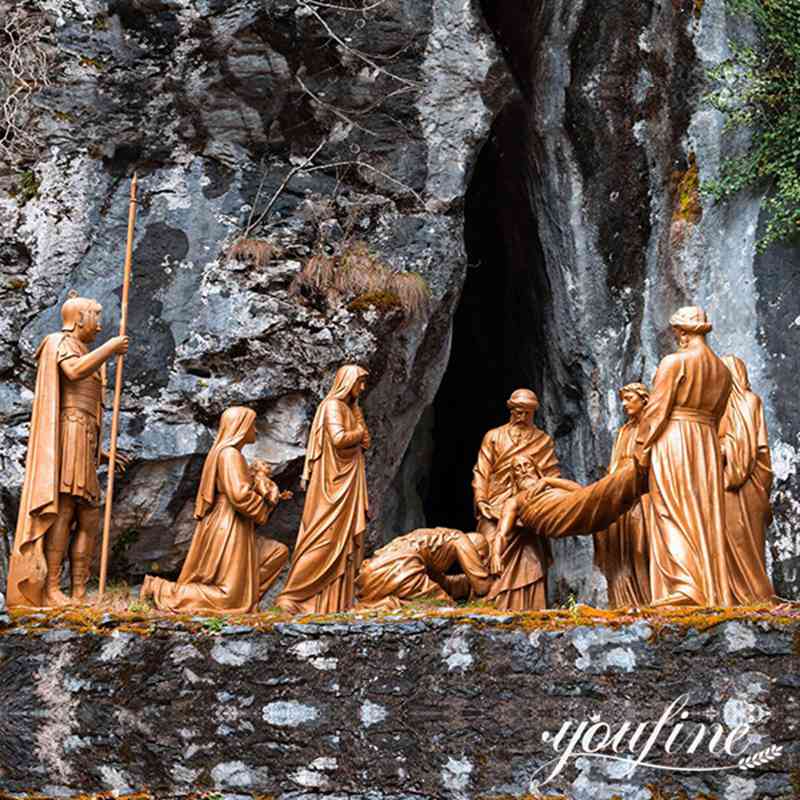 Traditional Lost Wax Method:
YouFine casts religious figures sculptures using the traditional lost wax technique. Especially our experts are very good at casting Catholic characters. Also, in casting, our artisans use silica sol to improve the technique. In this way, the sculptures do not show white spots in open-air climates. Because, when the model has white spots, it breaks. Obviously, our sculptures not only have a beautiful appearance but also have a long service life.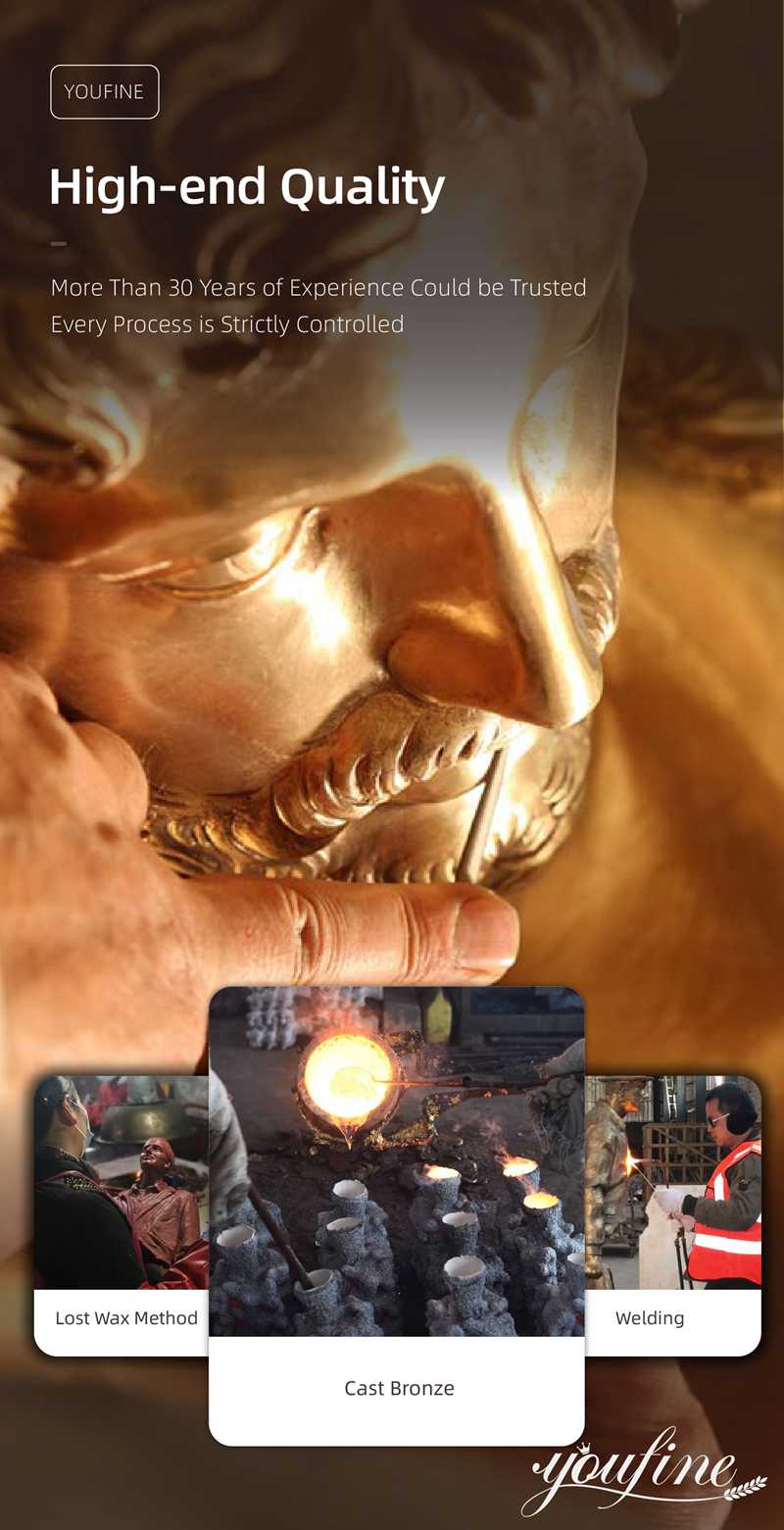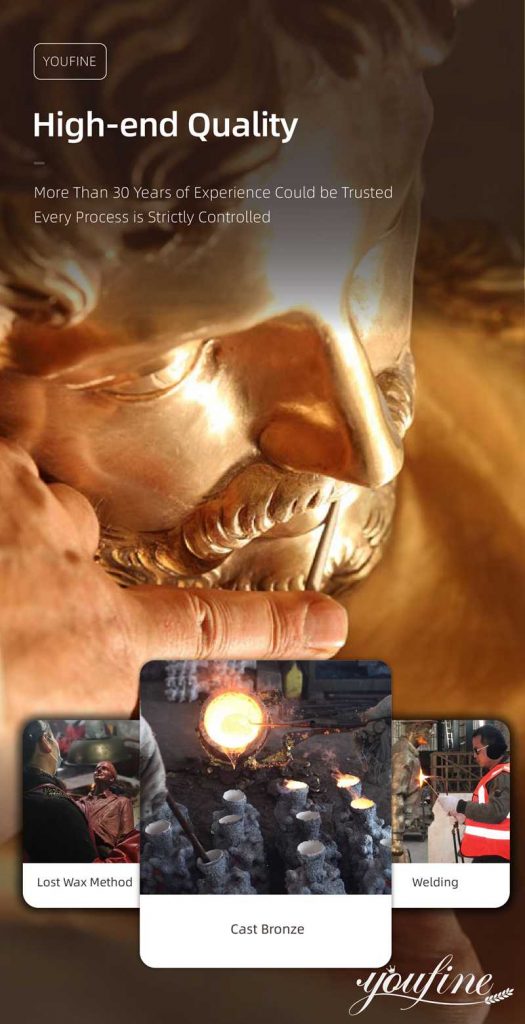 Natural Chemical Coloring:
Artists at YouFine Factory used chemical coloring to change the color of bronze figures. This approach guarantees a beautiful and natural tone for bronze figures. Specifically, YouFine artisans are very good at color grading. So, you would have a religious figure sculpture in beautiful colors. Likewise, our own artists would satisfy your ideal shades. There is no doubt that your bronze Jesus sculpture would become very attractive. In addition, this group of religious sculptures also shows people's devotion.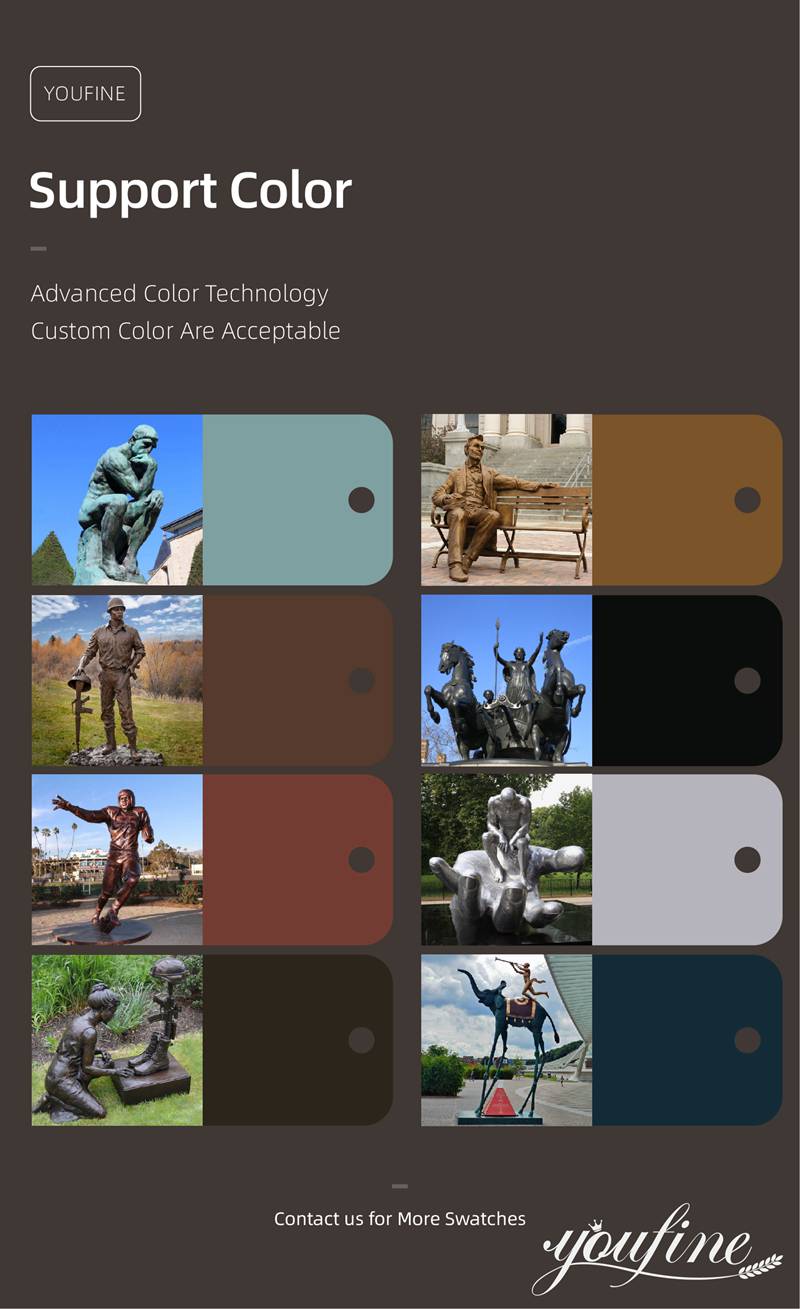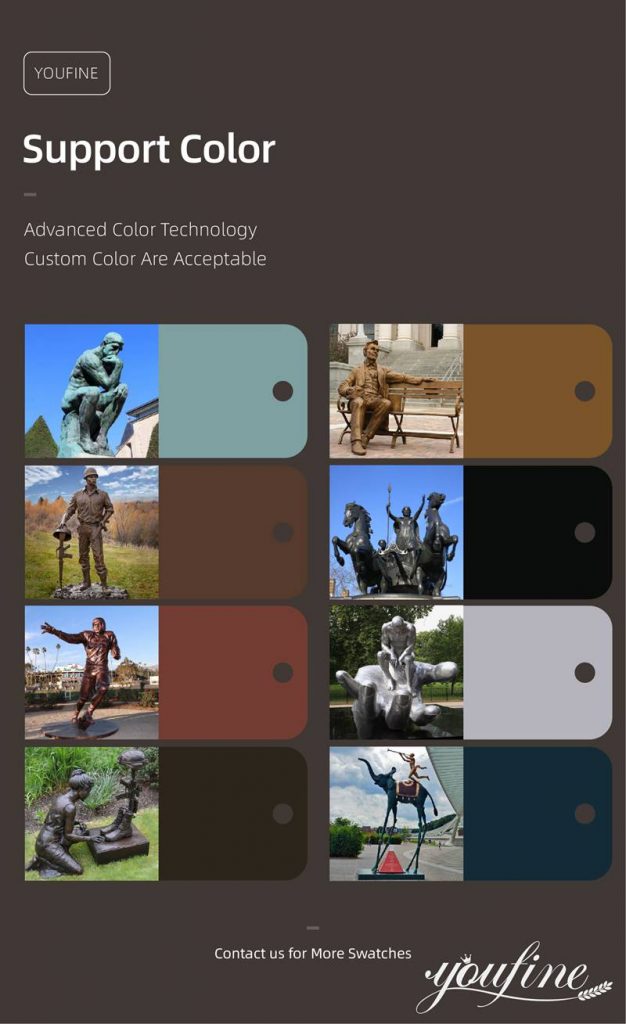 What is The Catholic Statue?
Catholics use different symbols to help them pray. The cross reminded them of Jesus' sacrifice on the cross and his resurrection. In addition, there are many sculptures of Catholic saints, such as the sculpture of St. Michael and the sculpture of St. Peter. These sculptures are Catholics who like to cast and choose to pray in front of the sculptures. In addition, there are many sculptures of the Virgin in Catholic sculpture, such as Our Lady of Mary, Our Lady of Luther, and Our Lady of Guadalupe. Of course, any god sculpture you want, YouFine would cast it for you.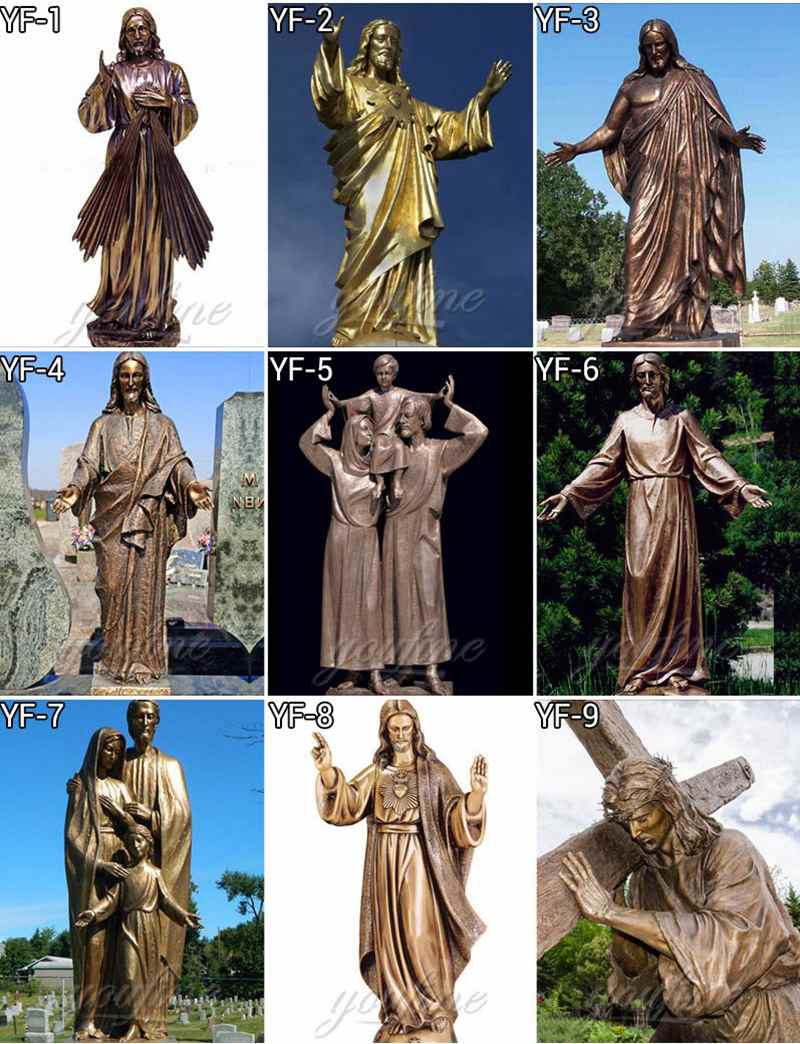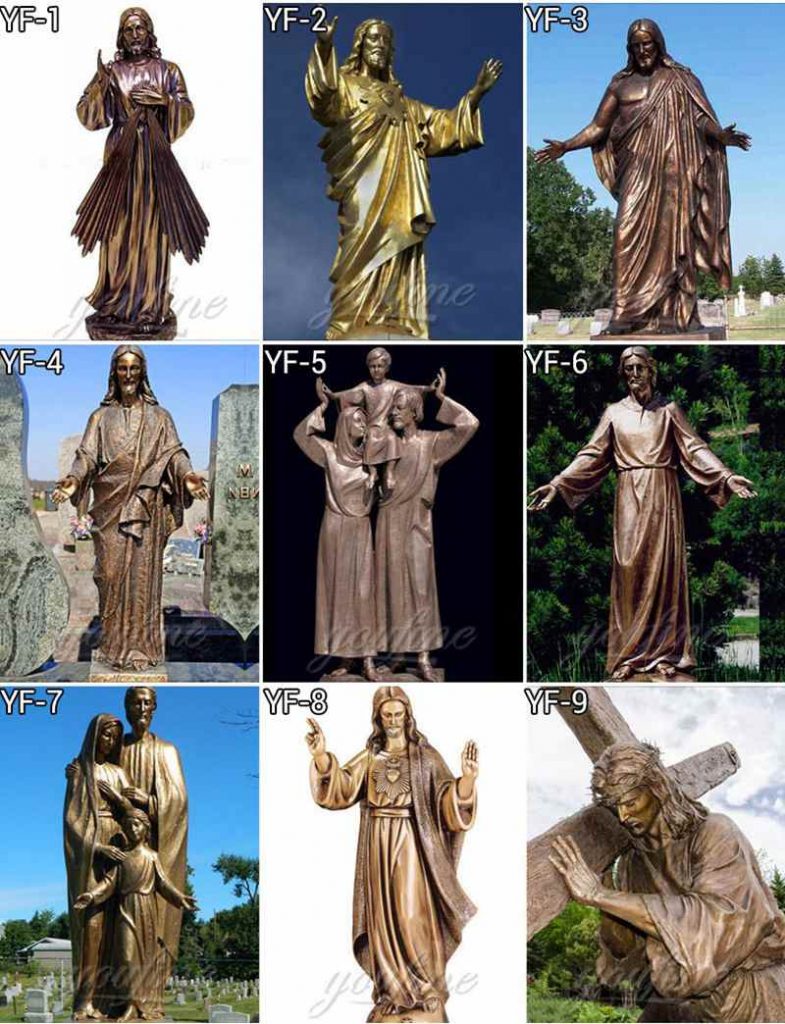 So choose YouFine and we would provide you with the highest quality bronze religious statues. If you have any requirements, please contact YouFine immediately. Our consultants would always provide you with satisfactory service.