Description of Famed Religious Statue:
Jesus is the founder of Christianity and many people respected him. To commemorate him, people built many statues. So, this famed religious statue means that Jesus was nailed to the cross. In this sculpture scene, two nuns are watching Jesus. Obviously, their eyes were full of compassion, and they prayed silently for Jesus in their hearts. Of course, YouFine has many other Jesus sculptures, of course, we also accept customization. In YouFine you could choose the religious sculpture you like.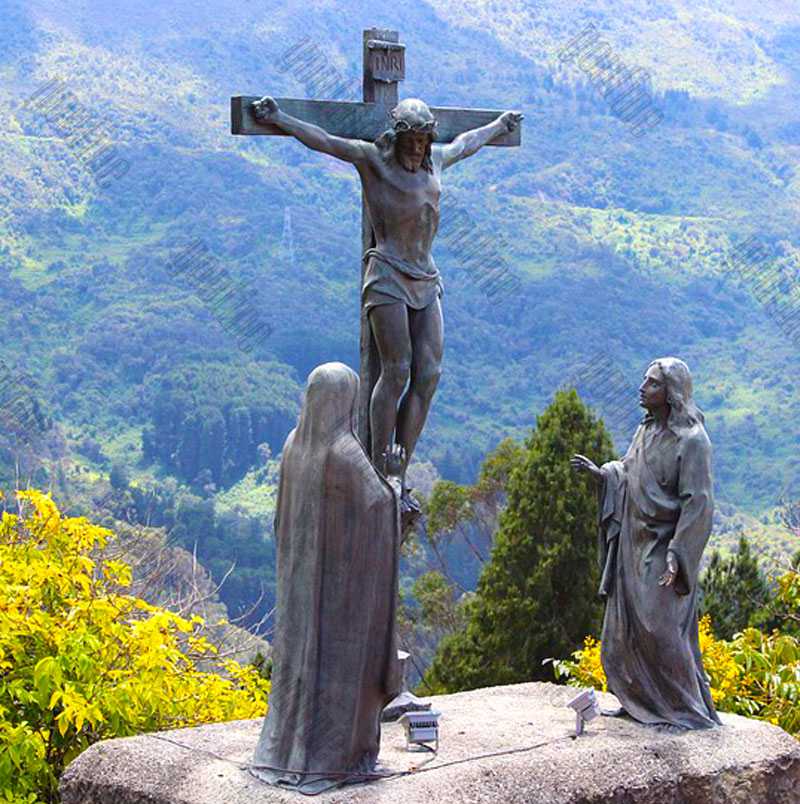 Jesus Was Nailed to Tthe Cross:
In fact, the Gospels in the New Testament do not mention whether people nailed Jesus to the cross or tied him to the cross. However, the wound in the hands of the resurrected Jesus is recorded in the Gospel of John. That is, Jesus' hands and feet were nailed to the cross instead of tied to the cross.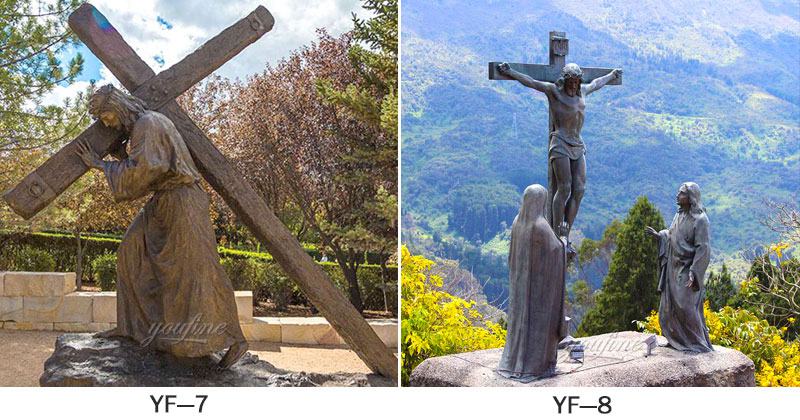 The Best Quality Bronze Material:
YouFine has many high-quality and lovely famous religious statues. And, our famous religious sculptures use all types of interior decoration. All of our bronze crucifix products use the highest quality bronze materials, which contain 80% bronze and 20% other metal materials. As we all know, high-quality bronze sculptures have strong resistance to wear and tear. We perform anti-rust treatment on all bronze statue products.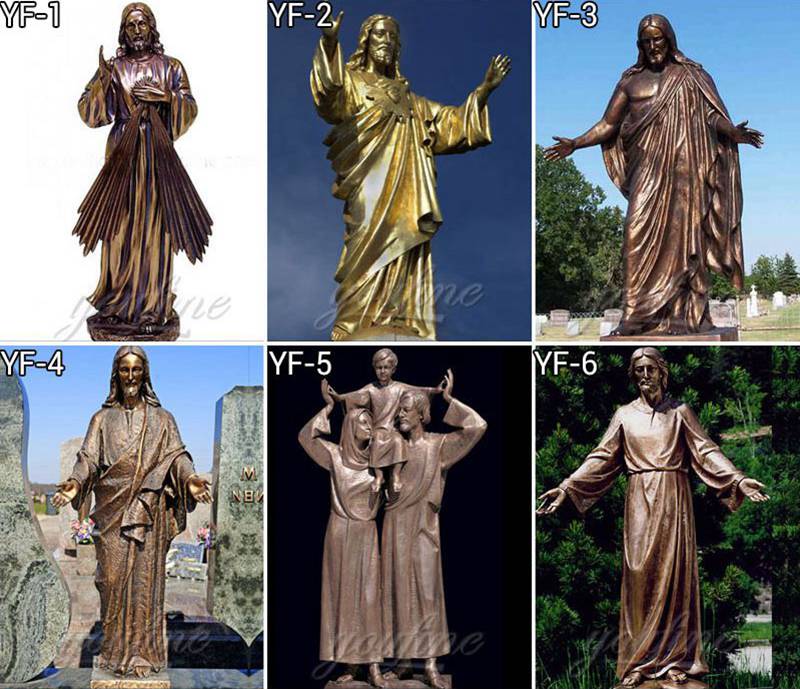 Therefore, YouFine could ensure that the bronze religious sculpture is strong and does not rust. These exquisite and elegant bronze sculptures are durable in quality. Therefore these famous religious statues are ideal for decorations for various occasions.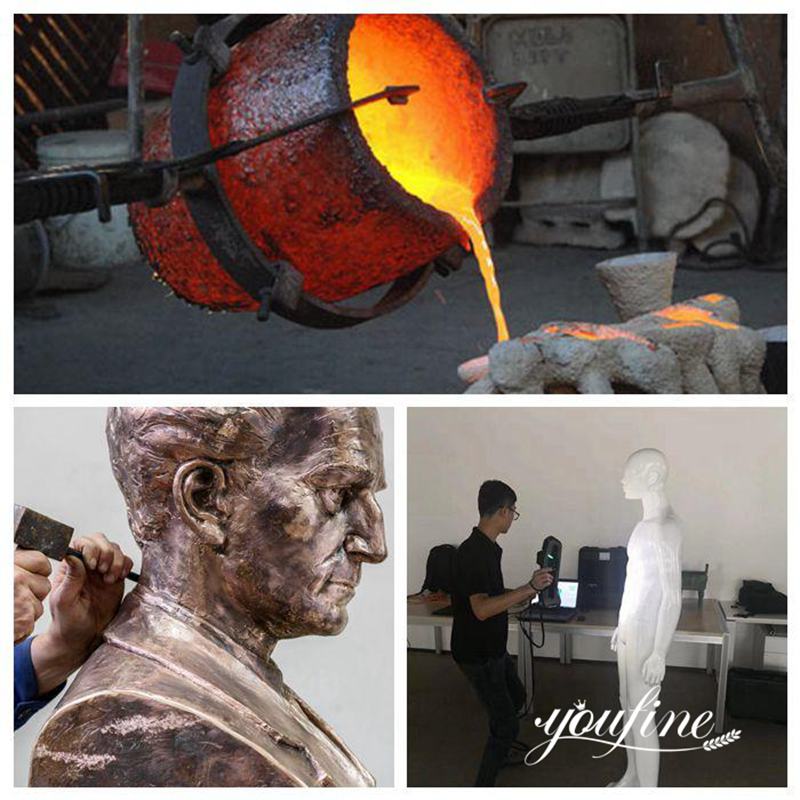 Numerous Sculptures of Catholic Figures:
YouFine provides famous religious statues in various shapes, sizes, colors, and other aspects. We have sculptures that could adapt to any type of Catholic figure. So, these famous religious statues include, st Francis statue, st Michael statue, st Charbel statue, Saint john statue, Our Lady of Grace, Our Lady of Lourdes, and so on. These famous religious monument statues could customize according to your preferences.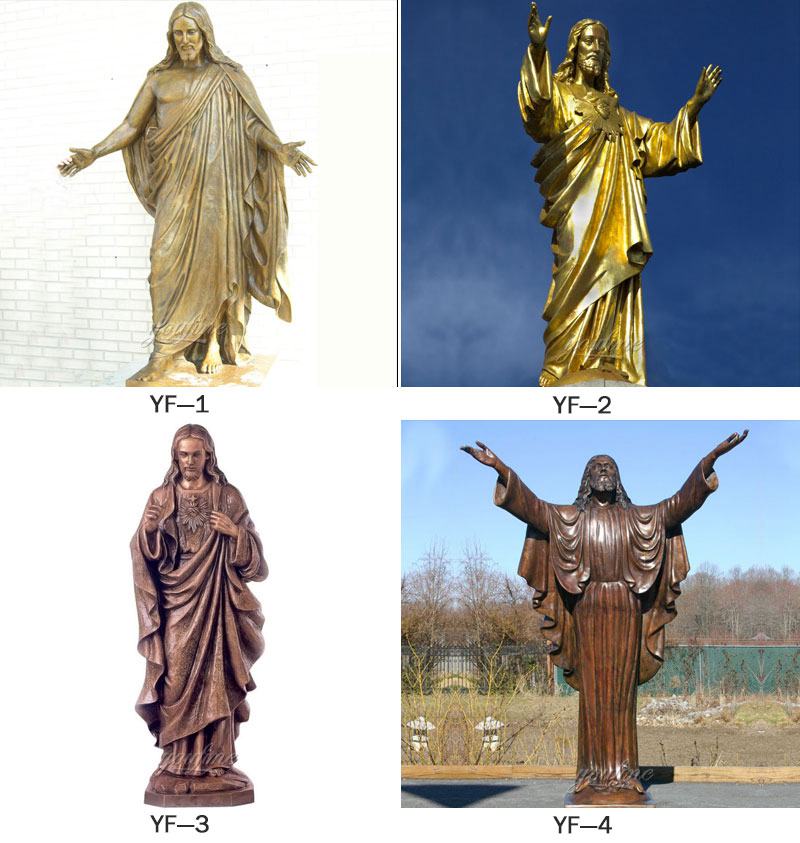 If you like this famous religious sculpture, please contact us immediately. YouFine would provide you with more preferential programs.