1.Introduction of this antique bronze horse sculpture:
This sculpture shows a beautiful horse image. We use the traditional and ancient "lost wax process" to make this beautiful antique bronze horse sculpture. Which is a regular life size and is painted in black color. This sculpture is a nice piece of art that could be given as a gift to any horse enthusiast. And it could be placed anywhere and become a beautiful landscape.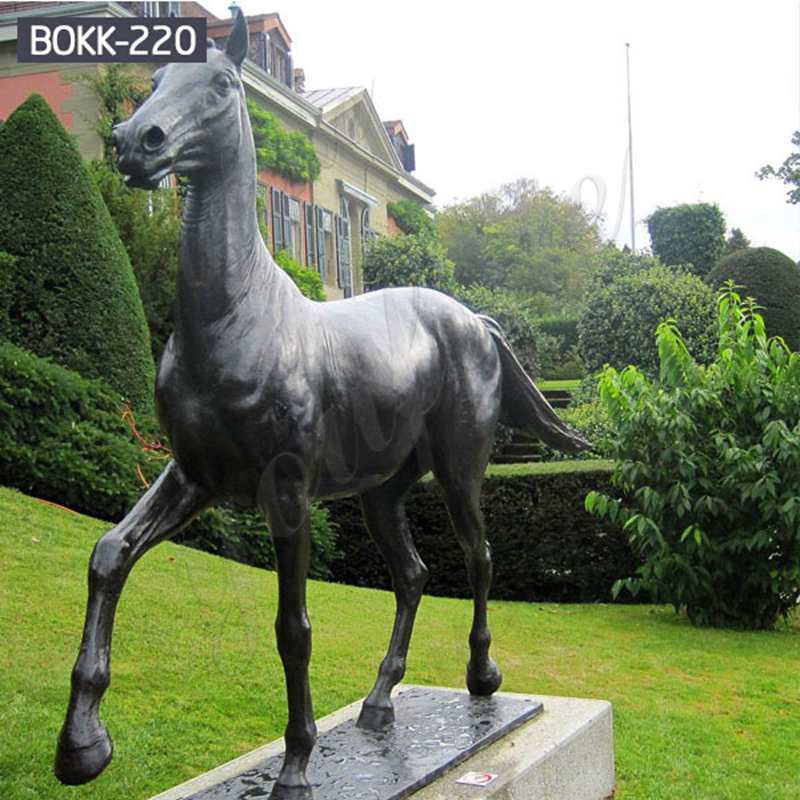 2.Why do people like horse very much?
Since ancient times, it has been an animal worshiped by all human beings. In daily life, horses are also accompanied by human beings. They are not only used to transport goods, but also become the basic elements of war, and sometimes used as exhibits.
The horse's body shape, beautiful image, imposing manner and meekness after being tamed have made the king, artists, writers, sculptors, musicians, poets and athletes love it. For hundreds of years, the image of horse has been active in thousands of sculptures, paintings and musical works. And there are also many figures on the field.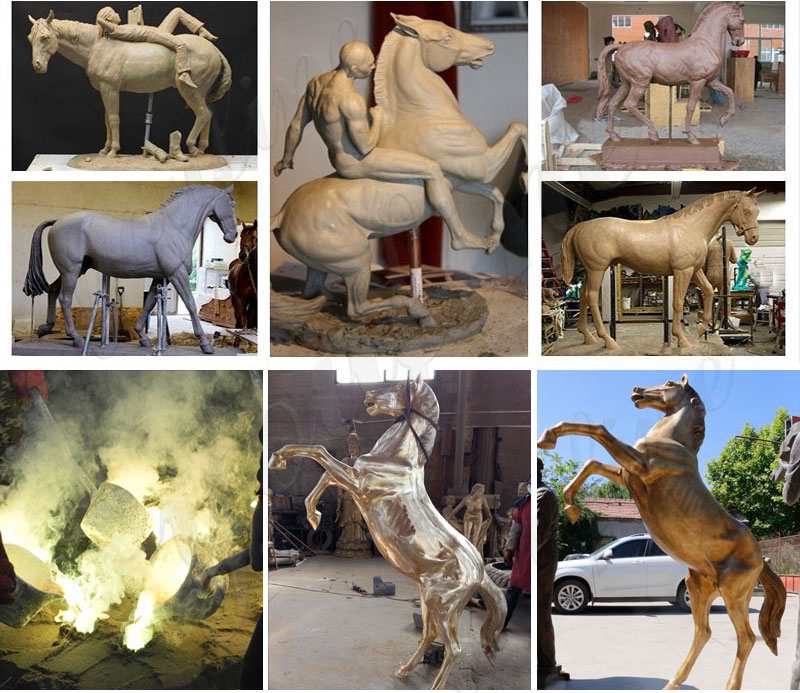 3.What could we make of brozne horse statue:
All of our antique bronze horse sculptures are made using ancient and traditional lost wax process and real art. Our bronze animal horse sculptures are ideal for school mascots, ranches, riding academy, racetracks, shopping centers, storefront displays, restaurants, and hotel decorations. Or any decorating facility that seeks high quality work of art.
Because we use high quality bronze metal materials. Bronze metal contains more than 80% and also contains 20% other metals to ensure the solid nature of the sculpture. Therefore, our sculptures are suitable for indoor or outdoor use for many years without fading, and would be more lustrous. And this sturdy, flexible bronze statue could put in any severe weather environments .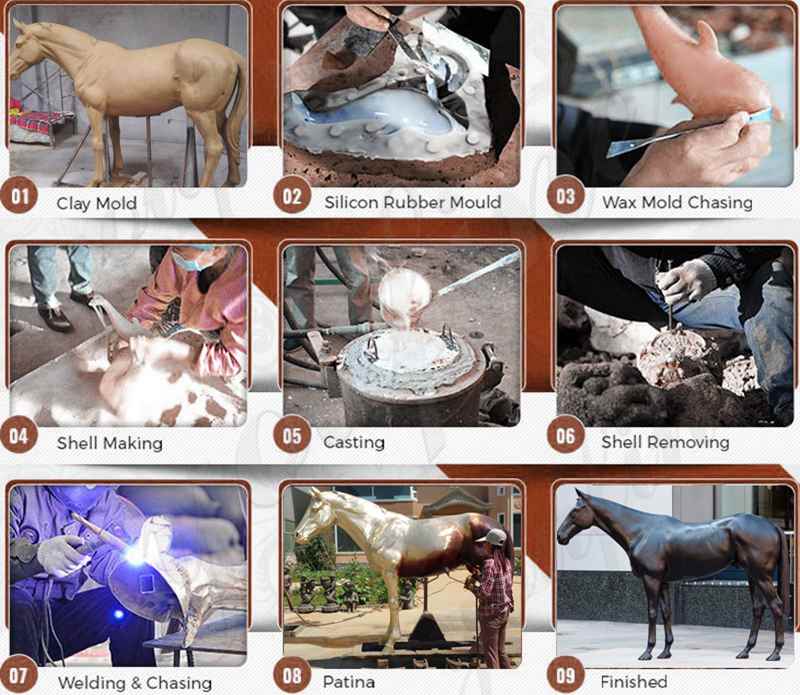 4. More designs of brozne horse statues:
You Fine Bronze Foundry specializes in different bronze animal statues and sculptures for more than 30 years. Therefore at our factory, we could provide you with a series of bronze horse sculptures. Whether it is large size, regular life size or small size, we all could make it.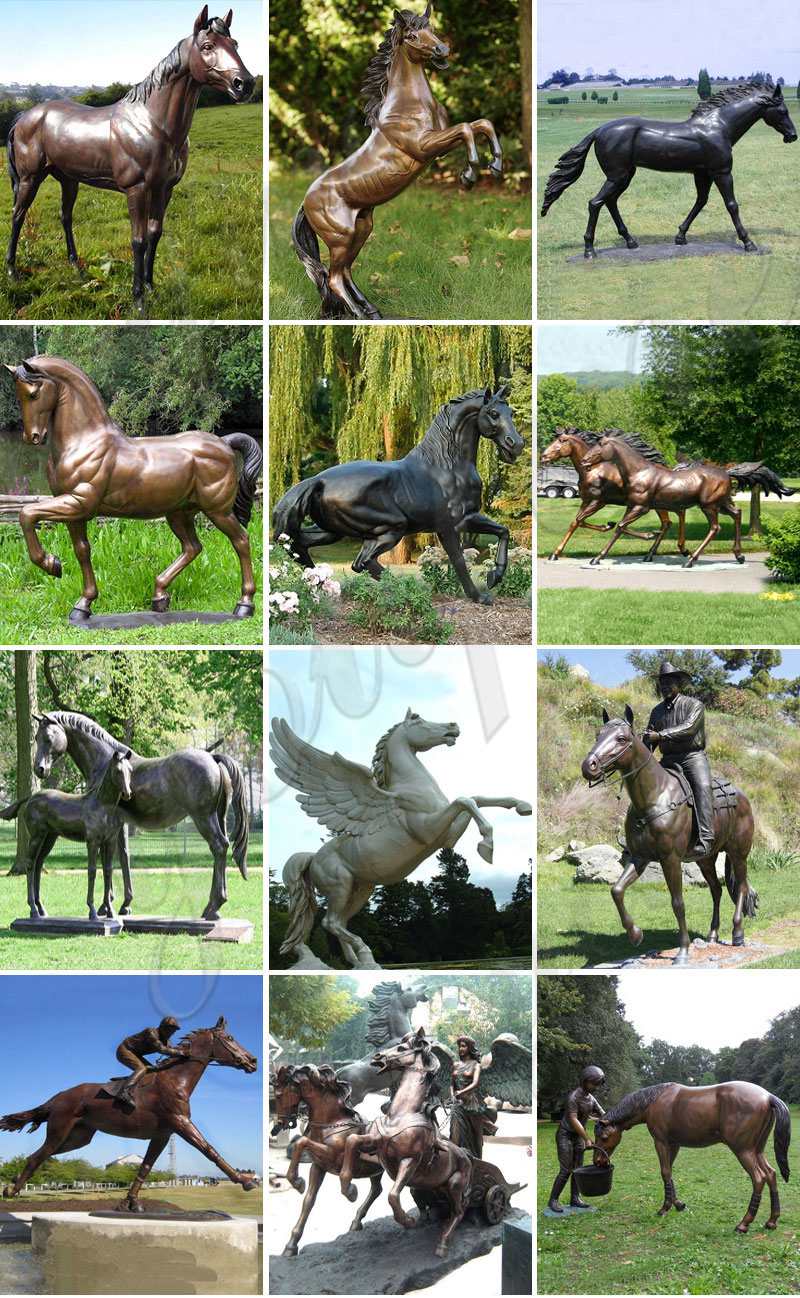 The quality and craftsmanship of any our bronze sculptures is impeccable. At the same time, we always put the quality of our products at the top of the list, so we have always won the praise of our customers. If you like our antique bronze horse sculpture, please feel free to contact us and we would get back to you in the shortest possible time.