Bronze Ballet Girl Fountain Details:
This beautiful large bronze ballet girl fountain is the first choice for any outdoor garden or fountain decoration in the park. Our bronze fountain depicts a beautiful girl who is dancing in a pair of ballet shoes. Her beautiful body and coordinated dancing gestures deeply attracted us. The water from the entire fountain sprayed from their waists, like their ballet skirts.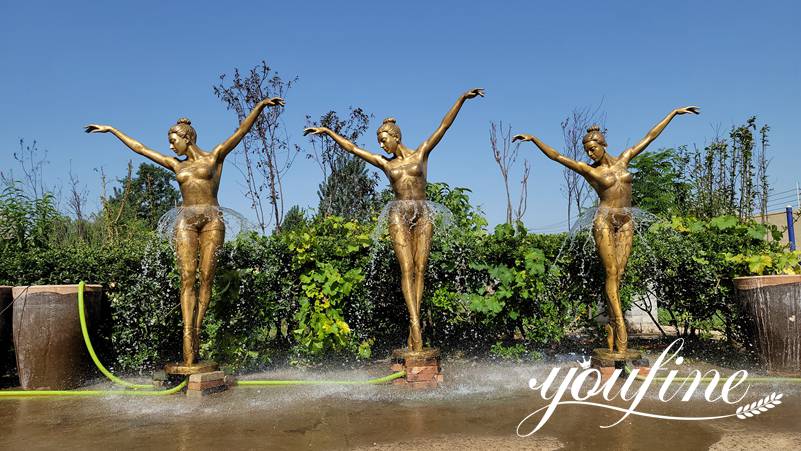 You Fine will use the traditional lost wax method to cast this bronze ballet girl fountain. You Fine have professional masters to make the entire fountain purely by hand. In the 33 to the process of the bronze casting process, they are carefully operated by our master and checked by our QC team. Ensure that there will be no quality problems during the casting process.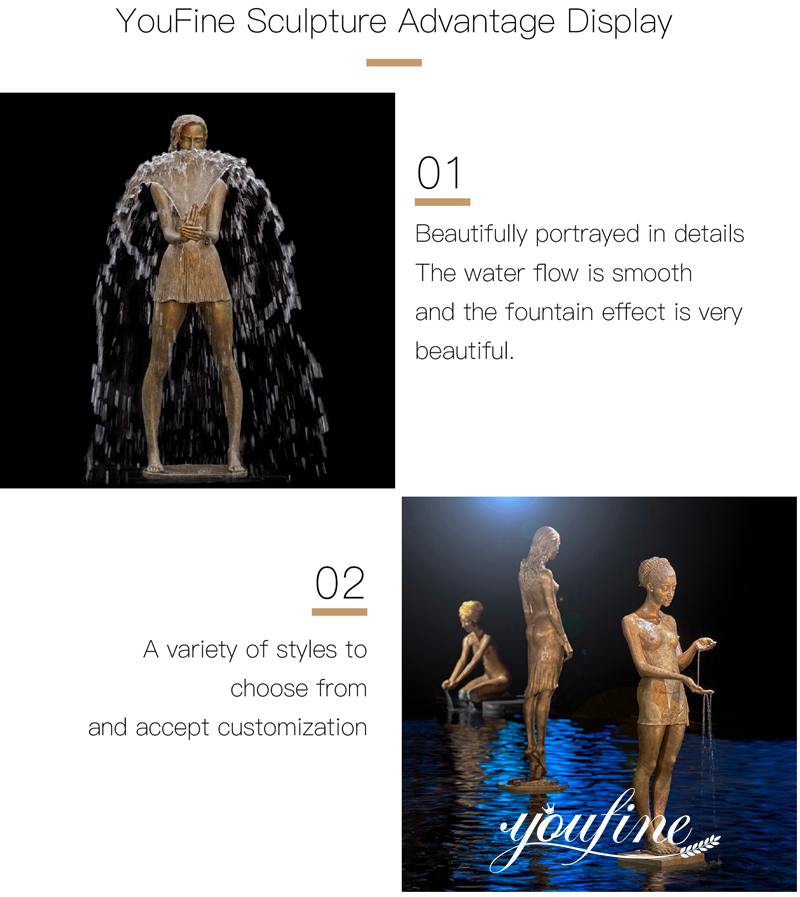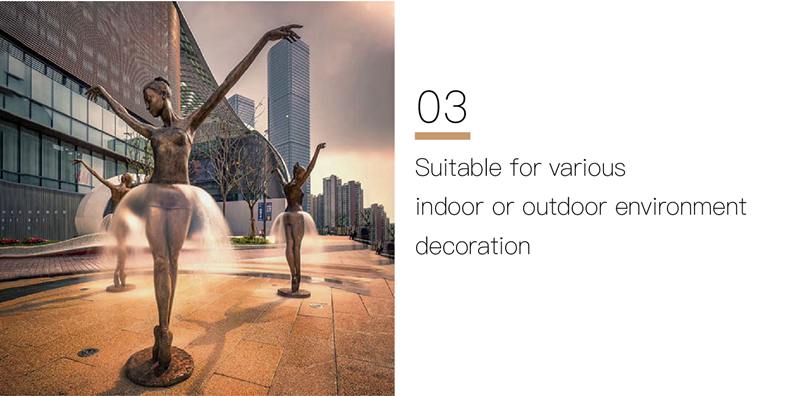 Quality Assurance:
Quality is our life, and You Fine always put the quality of our products in the first place. Therefore, the quality of each statue from You Fine is very excellent. Both the whole and the details of the sculpture can stand the test of customers and the test of time. Our sculptures can use and keep for a long time without any quality problems. And, our sculptures have an after-sales guarantee. If you find any problems in receiving the goods or in the process of subsequent use. You can contact us at any time. Our professional sales staff and the after-sales team can solve problems for you in a timely manner.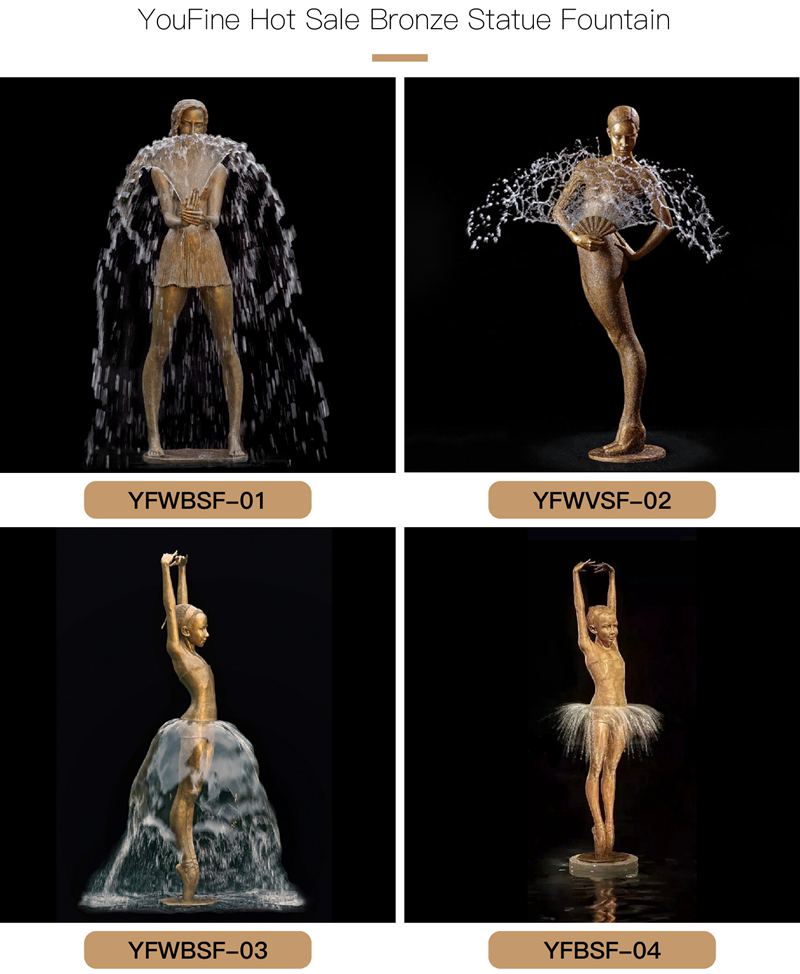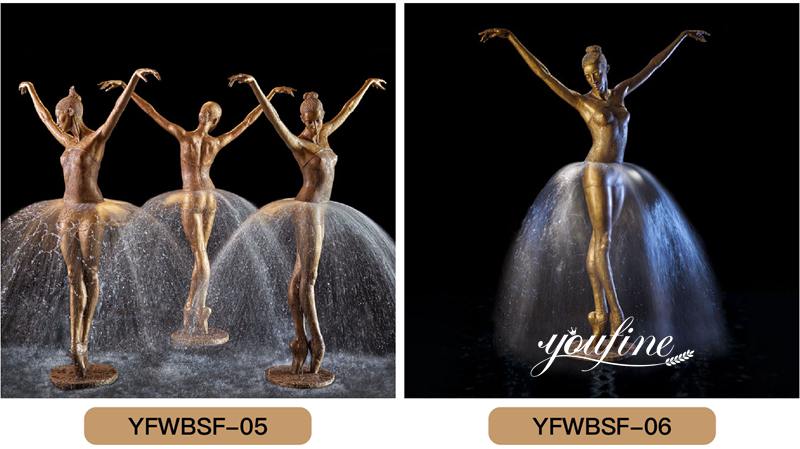 Good Packing Measures:
Of course, in order to ensure that this bronze ballet girl fountain could be safely transported to the customer's hands. We also pay great attention to the packaging of the product. First, You Fine will use soft cotton to wrap the surface of the sculpture. In order to prevent scratches on the surface of the sculpture during transportation. Second, You Fine will use a standard wooden crate to place the whole sculpture. The thickness of the wooden box is 3cm, and it is double thickness than the common package. So our packaging measures are very complete to ensure the safety of the sculpture for transportation.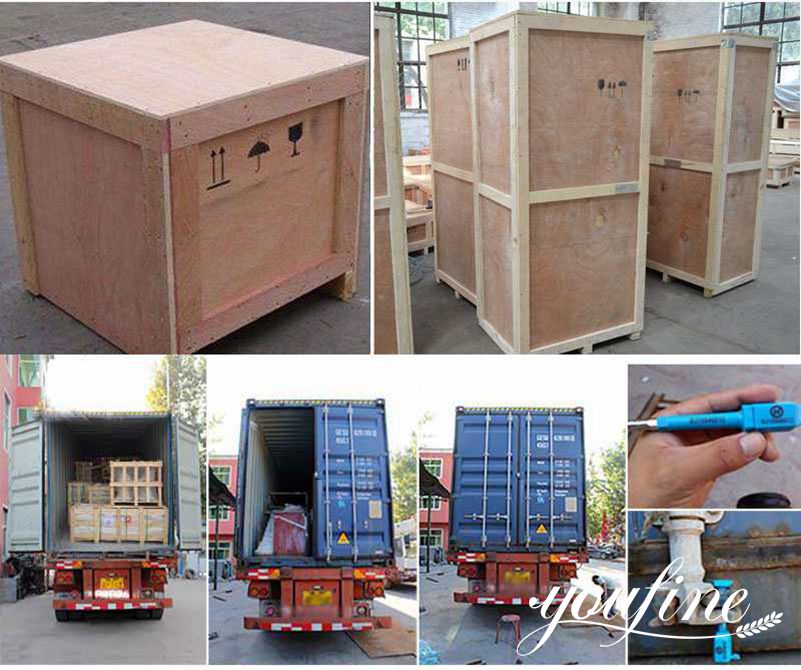 A professional bronze foundry can provide you with the high-quality and quality-guaranteed bronze statue fountain you want. Choose and trust You Fine, you will not be disappointed.
More Fountains Options: