Hand of God Statue Details:
This unique and novel bronze statue name is the Hand of god statue. You Fine would use superior bronze materials, and the statue has a bronze-brown finish. The statue depicts a meditating naked man sitting on a very large hand. And this big hand comes from the hand of God. The man sat there quietly like a thinker.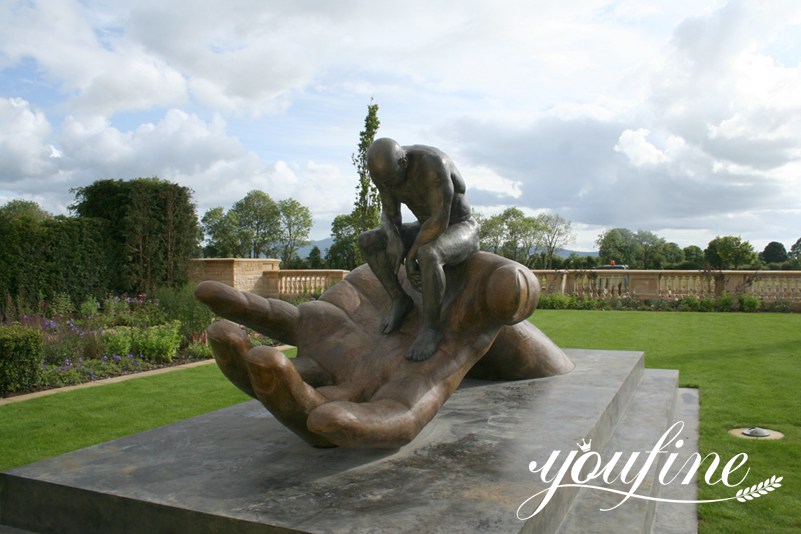 Introductions of Lorenzo Quinn:
The bronze Hand of god statue is one of the works of the famous artist Lorenzo Quinn. Most of his works are created with hands as the artistic theme. Because he believes that hands symbolize our power as human beings. And these powers affect our lives and the lives of people around us. He explained: "The hand has such a powerful force: the power of love, creation, hatred, and destruction." Therefore, from the inspiration of hands, Lorenzo Quinn can express countless emotions and create a variety of sculpture artworks.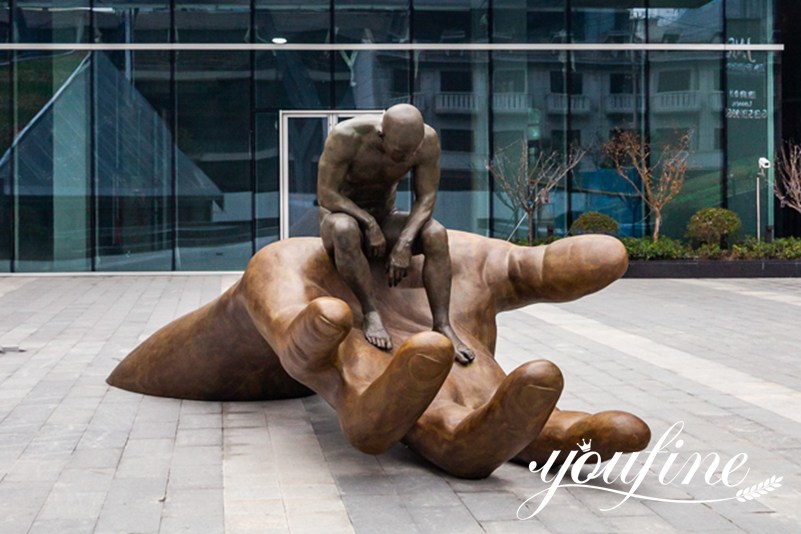 Lorenzo Quinn: Master of Contemporary Sculpture
Lorenzo Quinn's "Hand of God" sculpture is a masterpiece of contemporary art. The sculpture depicts a giant hand emerging from the earth and holding a man, symbolizing the power of humanity to shape the world. The sculpture was created by Italian sculptor Lorenzo Quinn, born in Rome in 1966. Quinn is one of the most recognized contemporary artists in the world and has exhibited his work in major cities around the world.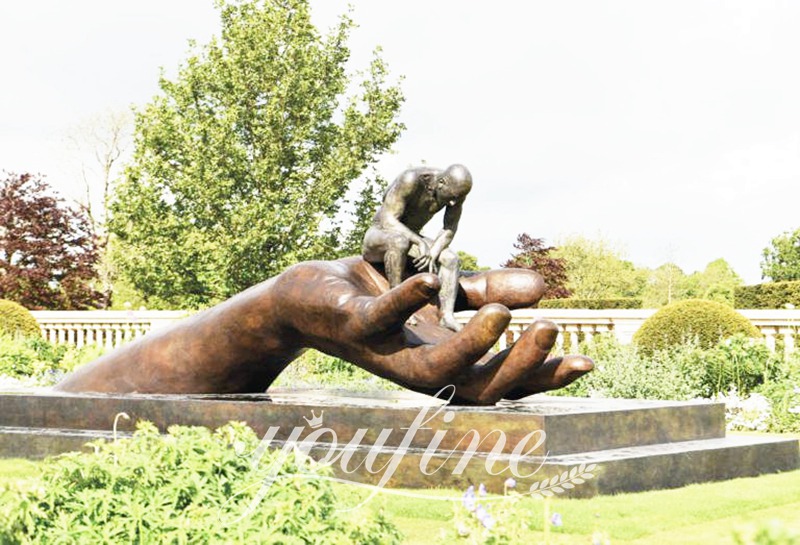 The "Hand of God" sculpture is a perfect example of Quinn's unique style, which combines classical sculpture techniques with a modern artistic vision. Quinn's sculptures often feature the human body, nature, and the power of the elements. His work is known for its emotional impact and ability to convey complex ideas simply and elegantly.

High-Quality Lorenzo Quinn Sculptures:
Quality is our life, YouFine only focuses on providing customers with the highest quality bronze sculpture works. We insist on using the most traditional lost wax method to cast this bronze hand of god statue. And using the most advanced silica sol process to ensure that the cast sculpture will not produce any white spots over time. It can use in any environment for hundreds of years without any quality problems.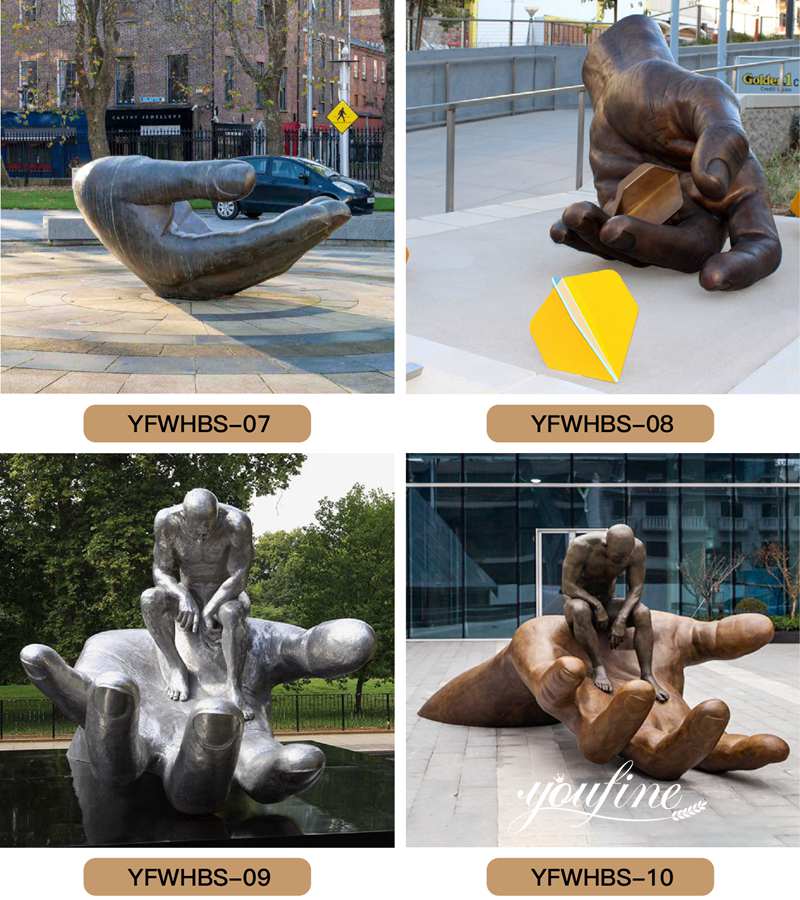 As a professional bronze sculpture manufacturer, our factory has a team of experienced craftsmen who use the latest technology and techniques to create high-quality bronze sculptures like the "Hand of God". Our craftsmen are experts in the lost wax casting method and have a keen eye for detail, ensuring that every sculpture is made to the highest standards of quality and precision. We also offer customized services to meet the unique needs of our clients and guarantee the safe and timely delivery of our sculptures to clients worldwide.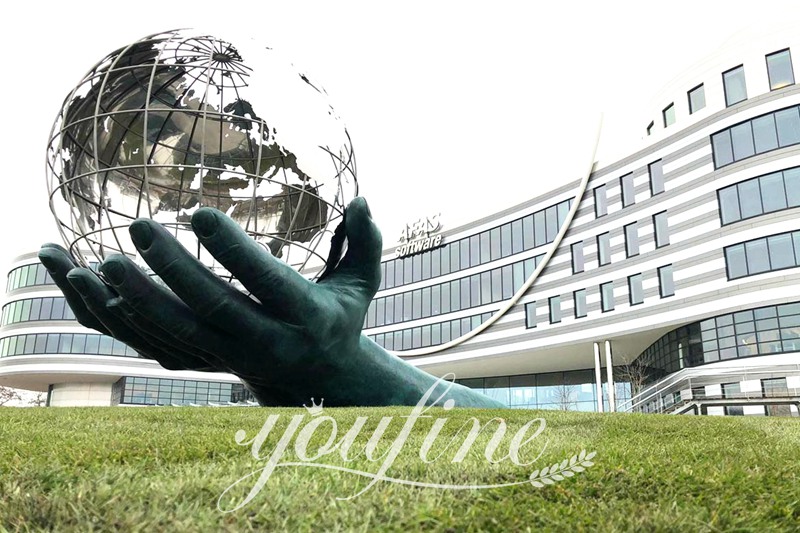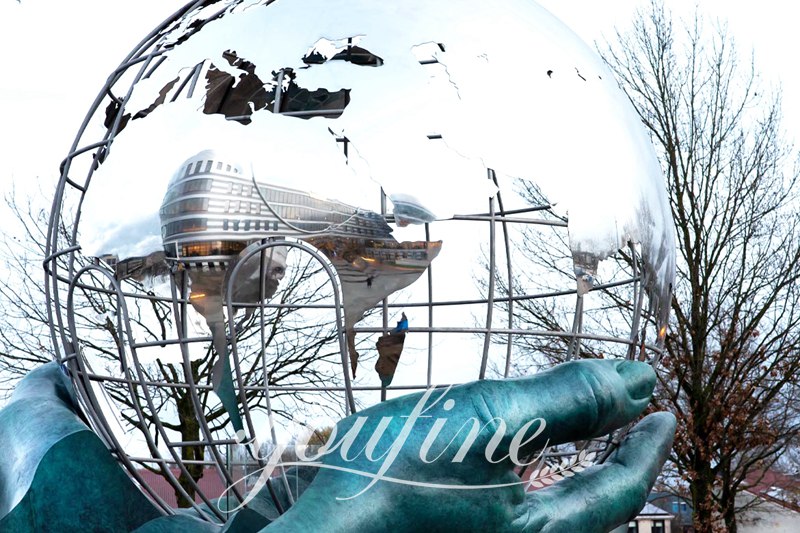 Application Places:
This large bronze statue is unique and modern in design and can place in any outdoor public place. For example, outdoor squares, in front of office buildings, front of commercial centers, gardens, lawns, etc. The unique design of the statue not only brings a sense of mystery to people but also serves as an iconic decorative artwork.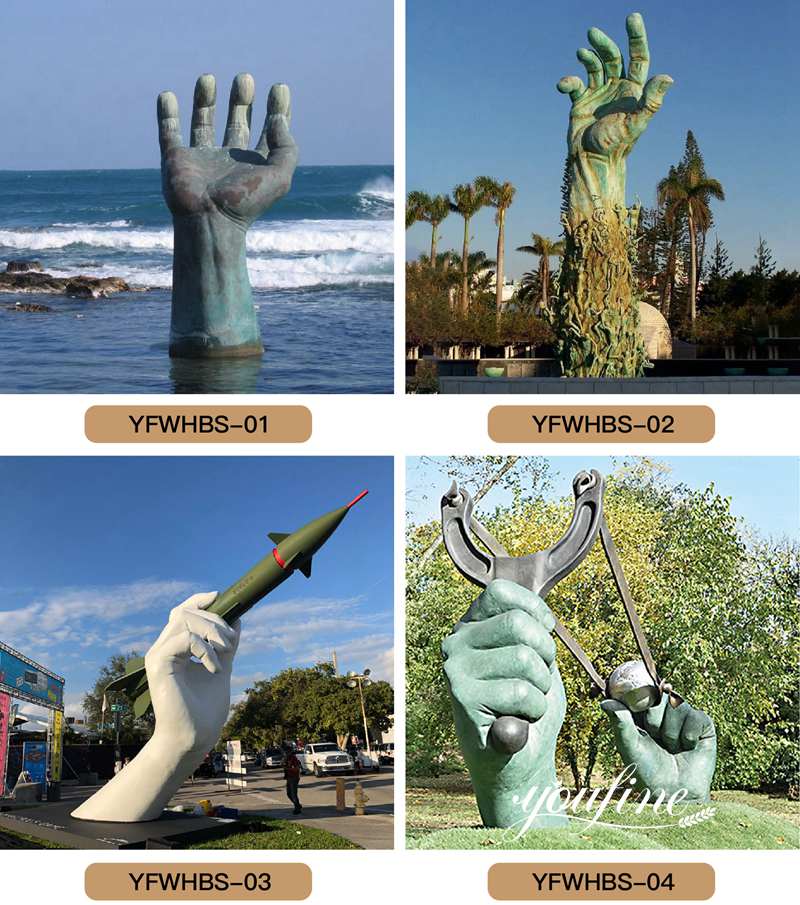 Overview of Lorenzo Quinn's Art:
Lorenzo Quinn is a prolific artist known for his stunning sculptures that often reflect themes of humanity, love, and nature. Some of his notable works include: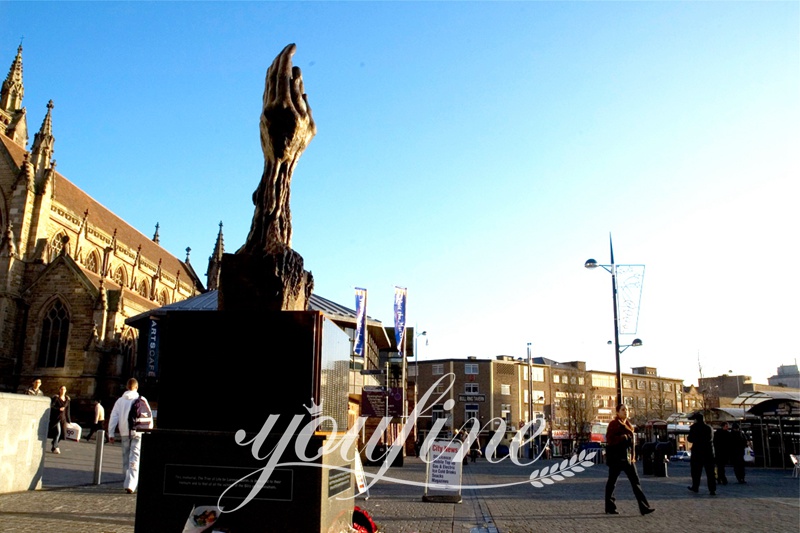 "The Force of Nature" – This sculpture features a woman who appears to be holding up a building, representing the power and strength of Mother Nature.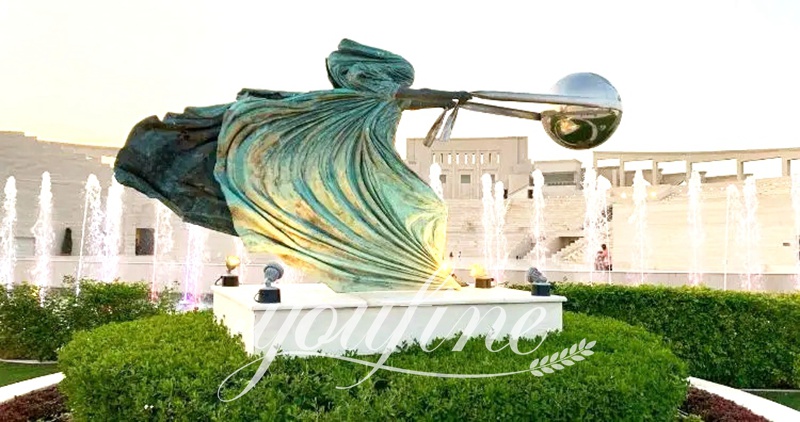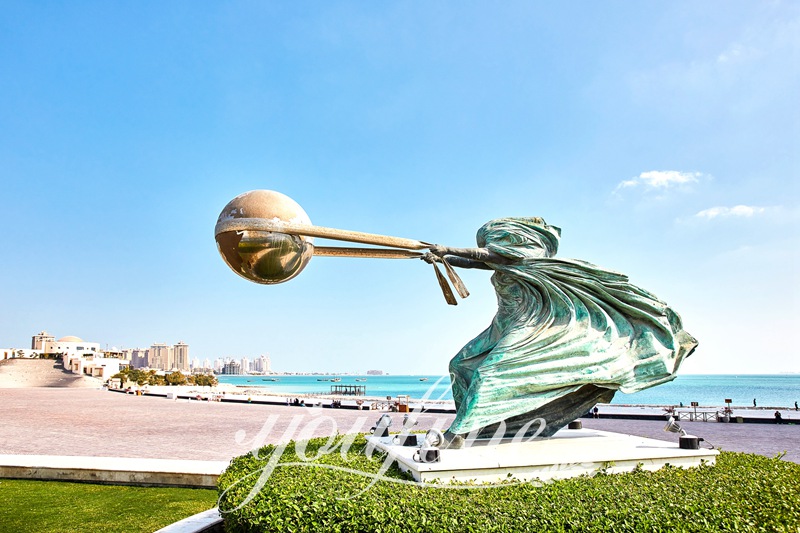 "The Tree of Life" – This sculpture features a massive bronze tree with human figures representing the interconnectedness of all life.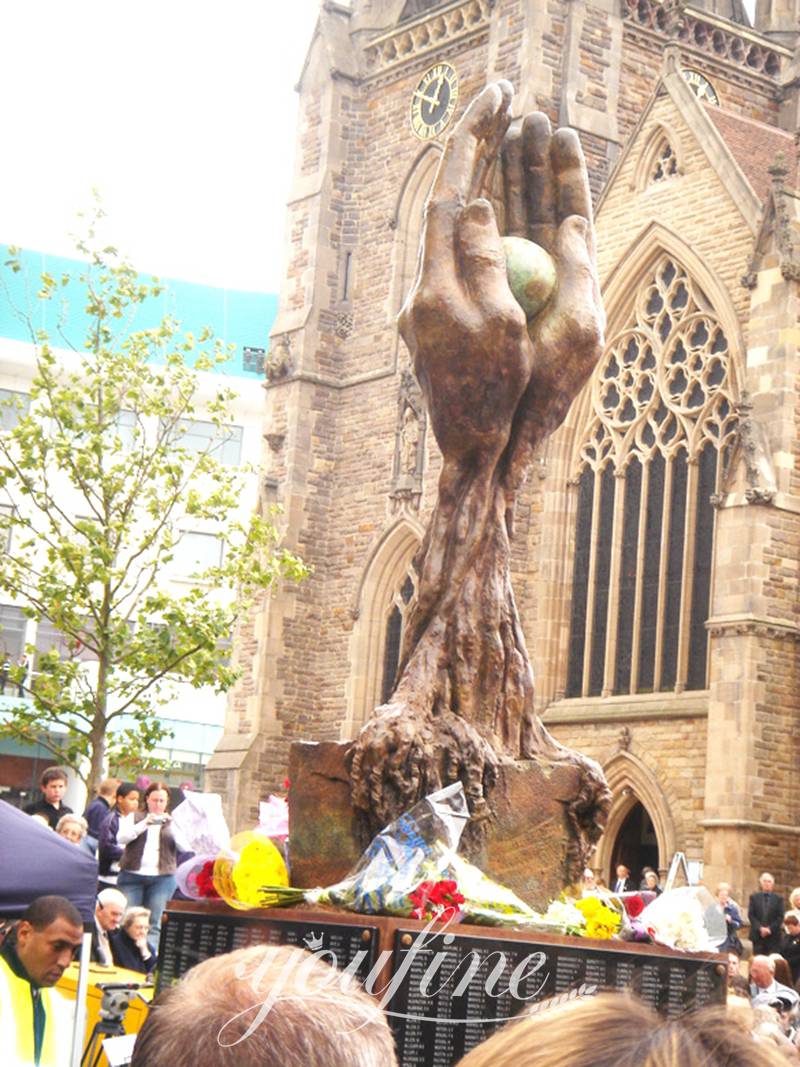 "Love" – This sculpture depicts two hands reaching out to one another, representing the power and beauty of love.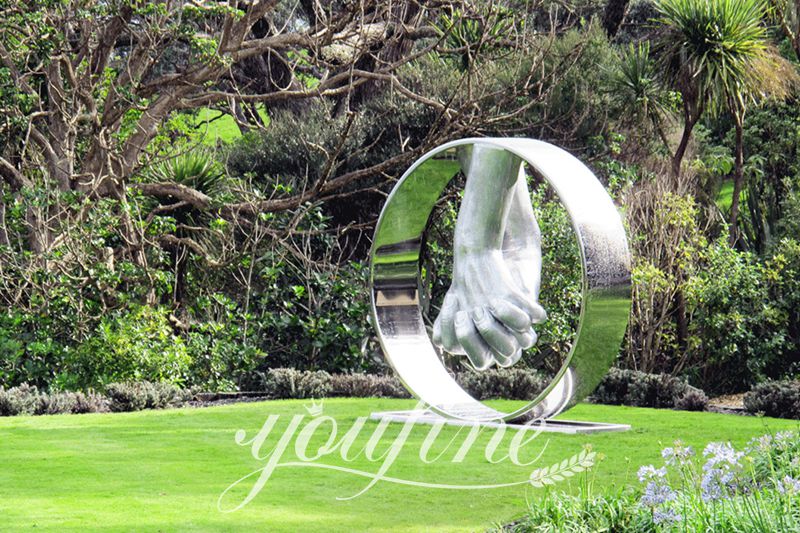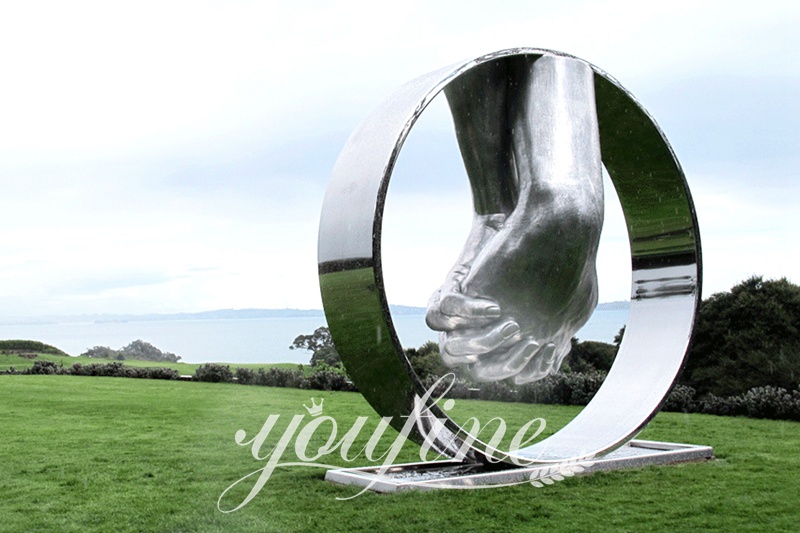 "Gravity" – This sculpture features a man hanging onto a globe, symbolizing the fragility of our world and the importance of preserving it.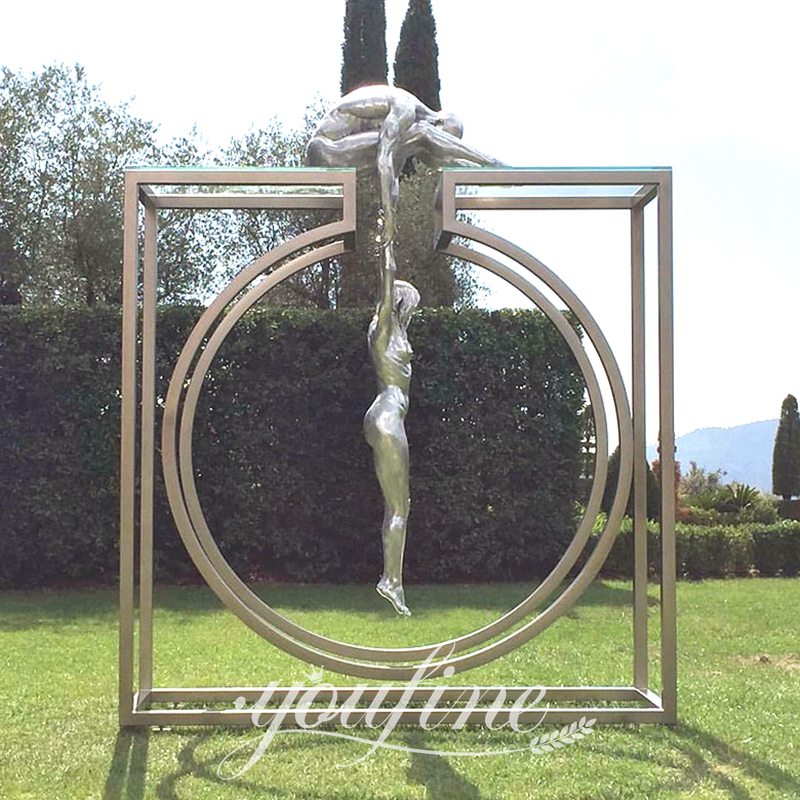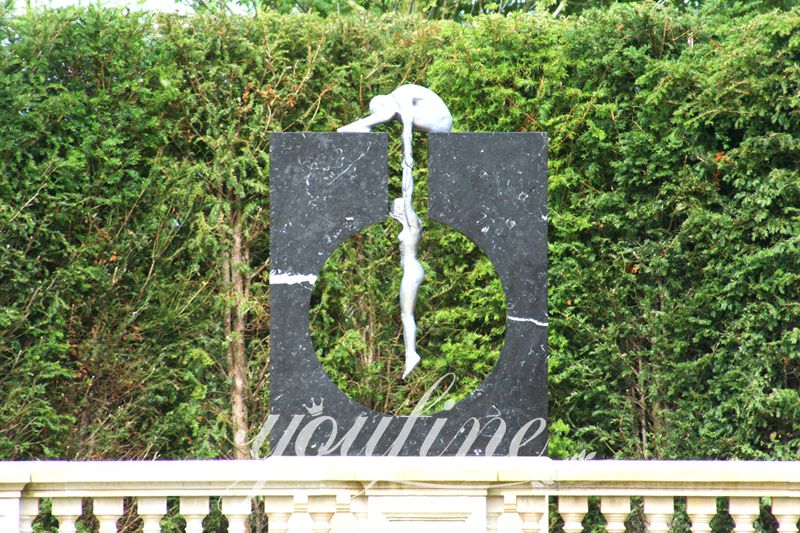 The sculptures are characterized by their intricate details, lifelike figures, and emotional resonance. They often use natural elements and materials, such as bronze and stone, to create a sense of timelessness and connection to the earth.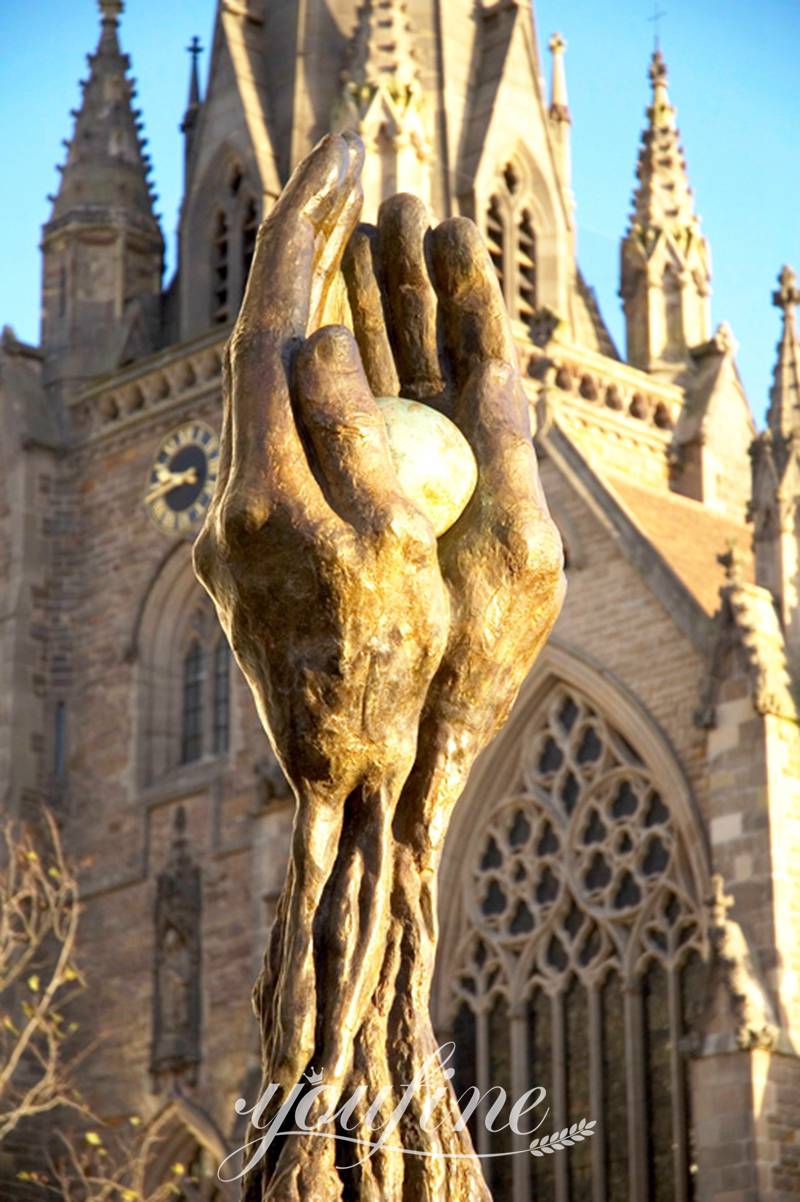 In addition to this bronze hand of god statue of Lorenzo Quinn, YouFine could also provide you with other Lorenzo Quinn sculpture designs. If you like these hand-themed bronze sculptures, please feel free to contact YouFine.