Hand of God Statue Details:
This unique and novel bronze statue name is the hand of god statue. You Fine would use superior bronze materials, and the statue has a bronze-brown finish. The statue depicts a meditating naked man sitting on a very large hand. And this big hand comes from the hand of God. The man sat there quietly like a thinker.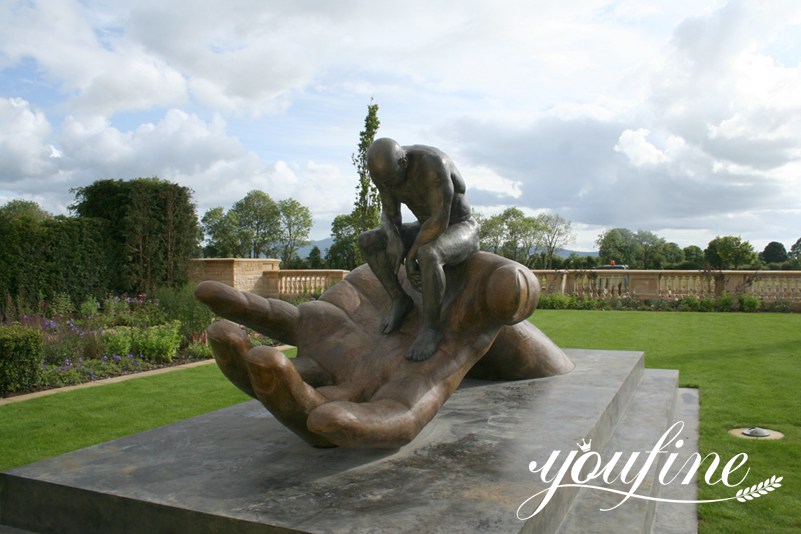 Introductions of Lorenzo Quinn:
The bronze hand of god statue is one of the works of the famous artist Lorenzo Quinn. Most of his works are created with hands as the artistic theme. Because he believes that hands symbolize our power as human beings. And these powers affect our lives and the lives of people around us. He explained: "The hand has such a powerful force: the power of love, creation, hatred, and destruction." Therefore, from the inspiration of hands, Lorenzo Quinn can express countless emotions and create a variety of sculpture artworks.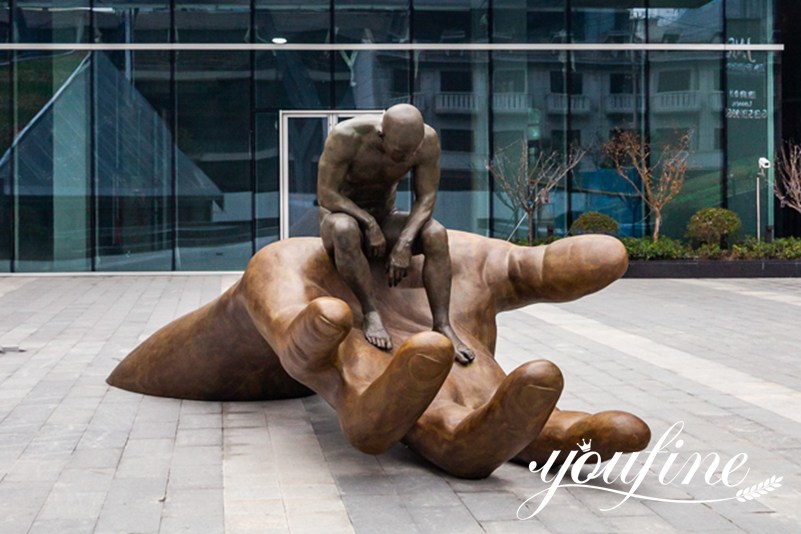 Provide High-Quality Bronze Statues:
Quality is our life, You Fine only focus on providing customers with the highest quality bronze sculpture works. We insist on using the most traditional lost wax method to cast this bronze hand of god statue. And using the most advanced silica sol process to ensure that the cast sculpture will not produce any white spots over time. It can use in any environment for hundreds of years without any quality problems.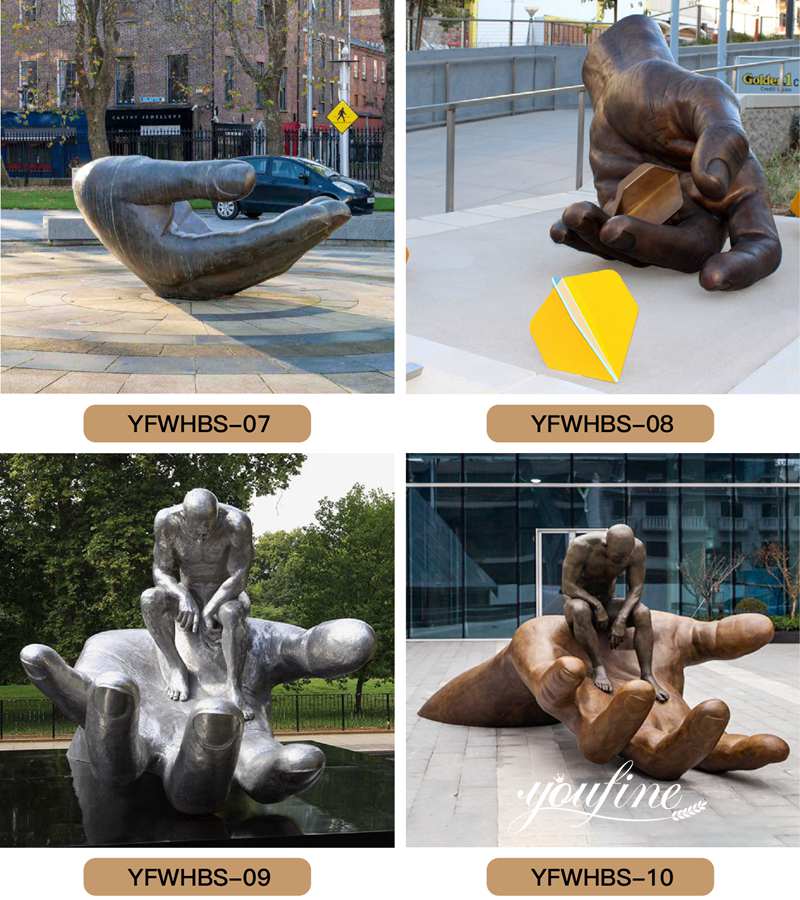 Application Places:
This large bronze statue is unique and modern in design and can place in any outdoor public place. For example, outdoor squares, in front of office buildings, in front of commercial centers, gardens, lawns, etc. The unique design of the statue not only brings a sense of mystery to people but also serves as an iconic decorative artwork.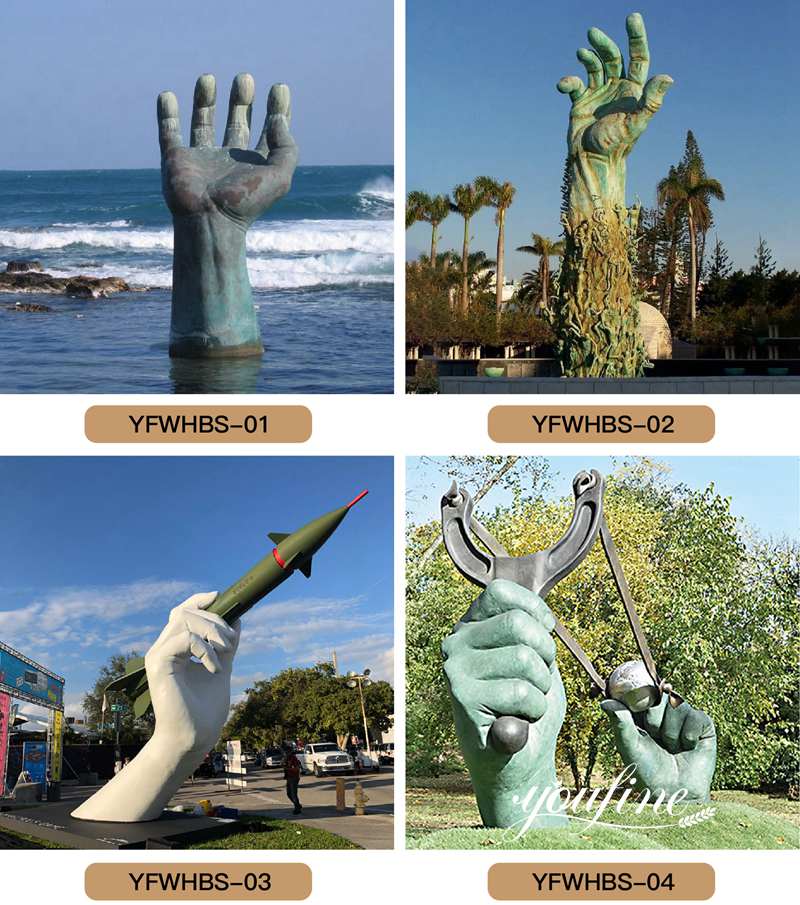 In addition to this bronze hand of god statue of Lorenzo Quinn, You Fine can also provide you with other Lorenzo Quinn sculpture designs. If you like these hand-themed bronze sculptures, please feel free to contact You Fine.