Lorenzo Quinn Sculpture Meaning:
The meaning of this exquisite Lorenzo Quinn sculpture is If you fall, I would catch you. This soft female body was firmly supported by a powerful palm. We could clearly see that the female body is curvy, and every part of the body is very vivid. Especially this male arm is full of power, giving us a very powerful visual impact. We could feel the charm of this male personality just by seeing an arm.

Contemporary Artist Lorenzo Quinn:
Italian contemporary artist Lorenzo Quinn is a leading figurative sculptor whose works are inspired by masters such as Michelangelo, Bernini, and Rodin. His sculptures are famous for showing the power of hands. He believes that the hand is the hardest and most technically challenging part of the human body. Obviously, we humans rely on our hands to create a better future. And the hand has so much power of love, hate, creation, destruction. This sculpture was installed in a park in London, England.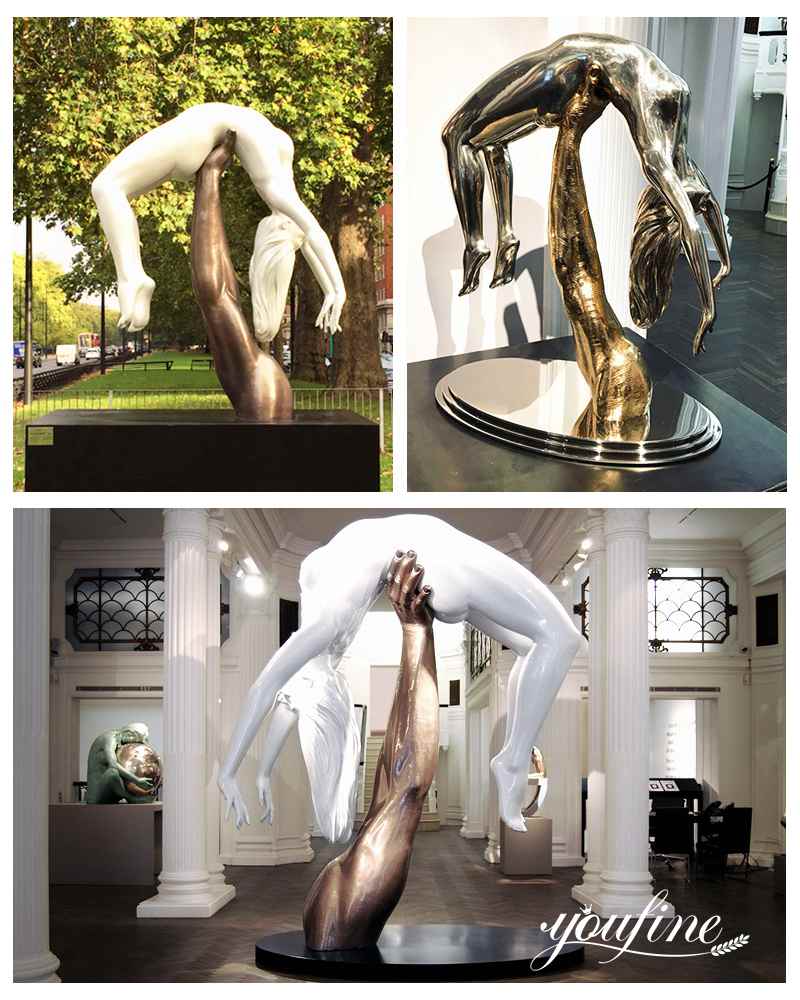 Exquisite Chemical Patina Process:
YouFine has professional coloring artists, and our artists pay great attention to the expression of colors. You could clearly see that the Lorenzo Quinn sculpture has an extremely smooth surface and beautiful colors. Then YouFine's coloring artist adopts the chemical coloring method to express the ultimate beauty of the sculpture to the greatest extent. And the color of our sculptures would change over time, becoming more natural and beautiful.

Reasonable Structure Beauty:
YouFine's artists have not only received higher education but also have professional aesthetic ability. And they have studied with famous artists for decades and have very skilled casting experience. Therefore, YouFine Lorenzo Quinn sculpture could show the beauty of sculpture to the greatest extent. Especially YouFine's artists pursue strict structural beauty. Because of this, the placement of the palm of the sculpture and the vertical angle of the female hair is precise.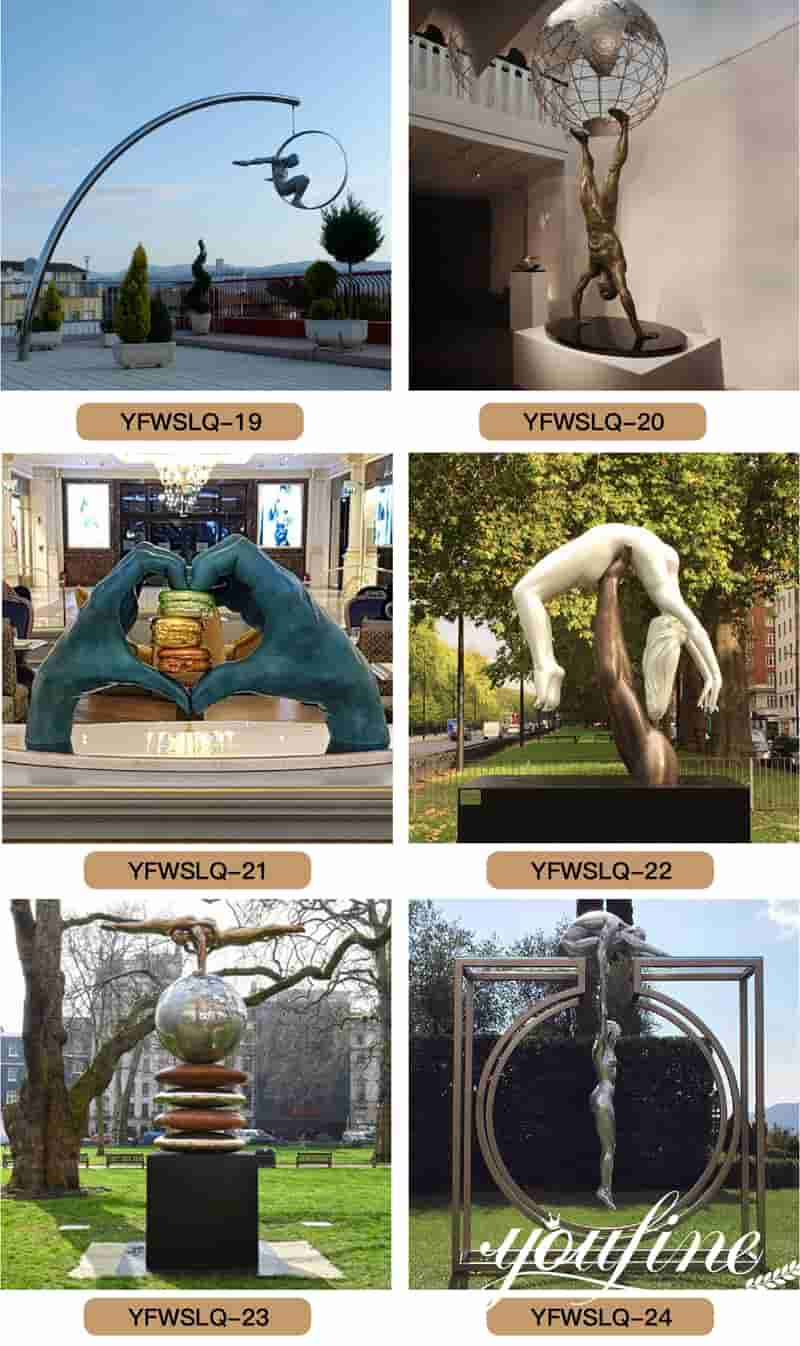 If you like this sculpture, then please contact us immediately. We would provide you with more details about the casting of the sculpture. Of course, we would accept any size customization according to your needs.