1. The Introduction of Bronze Perseus and Medusa Statue:
This famous bronze Perseus and Medusa statue is sculptor Cellini's work in 1545 by . This bronze sculpture depicts the Greek hero Perseus who cut down Medusa's head. Perseus is a bodybuilder here. His left hand held the bloody Medusa's head and held the knife in his right hand. And his left leg is bent, the foot is under the enemy's body, and the body seems to have just relaxed from the intense battle. As well as his angry and beautiful face hangs down slightly, showing his inner joy of victory and the quiet moment after the battle.
This Perseus and Medusa statue shows extremely skillful and exquisite skills. The characters' posture is real and natural, the muscles are clearly contoured. And the anatomical structure is accurate and precise. It is a model of style art sculpture. This famous bronze sculpture is made of bronze materials. And at the same time our experienced bronze carving craftsmen could highly replicate this sculpture.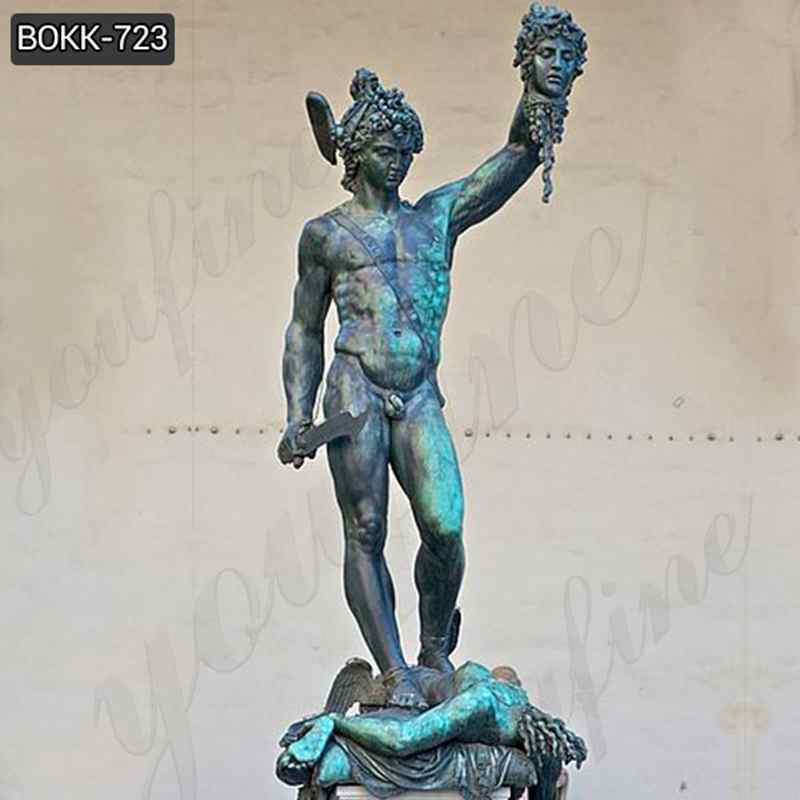 2. Who is Perseus?
Perseus is a famous hero in Greek mythology and the son of the main god Zeus. He and his mother were abandoned by their grandfather and drifted to Serifos Island, where they were taken in by the king. In order to marry his mother, the king of Serifos encouraged Perseus to take risks and told him to kill the female demon Medusa.
Medusa is the most dangerous of the three geniuses of the Gore, and the hair is all poisonous. Anyone who looks at her will immediately become a stone. Then perseus overcame many difficulties, found Medusa, fought her with a bright copper shield from the goddess Athena, and cut her head through the reflection of the bronze shield.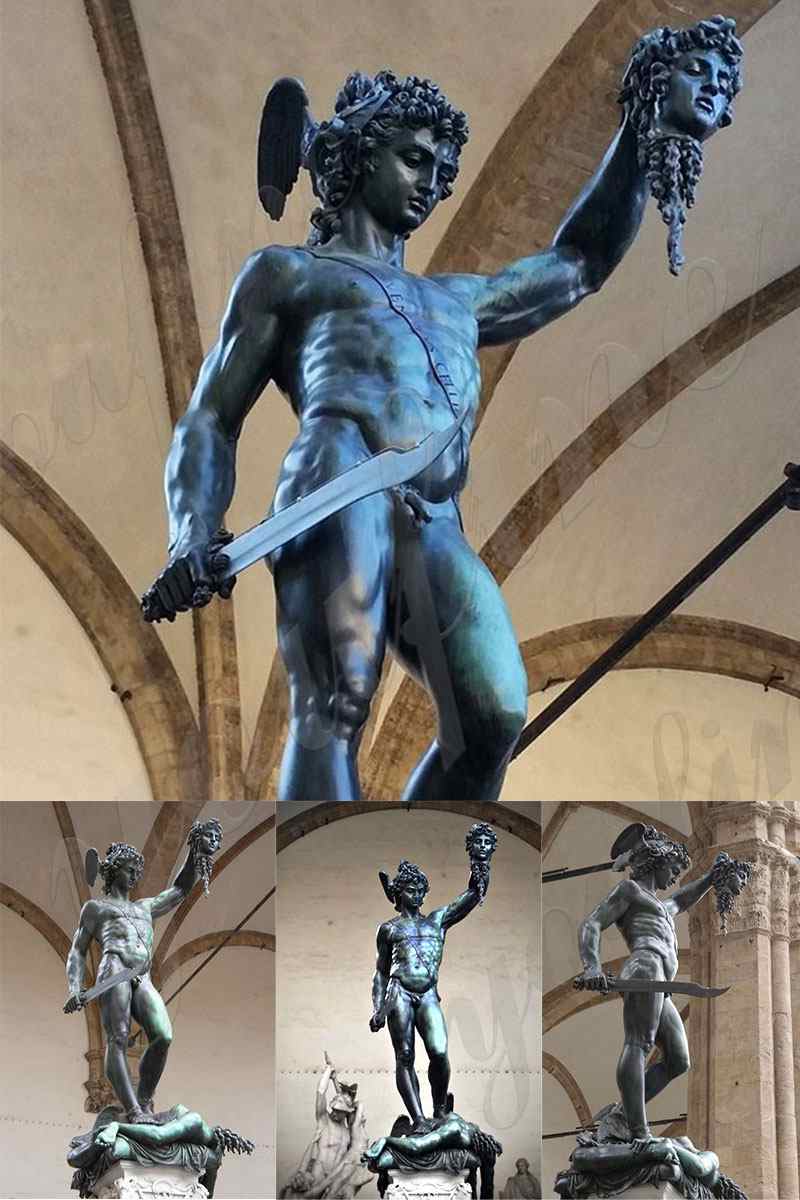 Firstly, all of our bronze statue products are cast from the highest quality bronze materials, containing 80% bronze and 20% other metals materials, while utilizing proprietary casting techniques- "Lost Wax Process". We paint, oil and seal all bronze statue products to ensure that the bronze sculptures are solid and rust-free. So you know they will last a lifetime and truly are solid as a rock!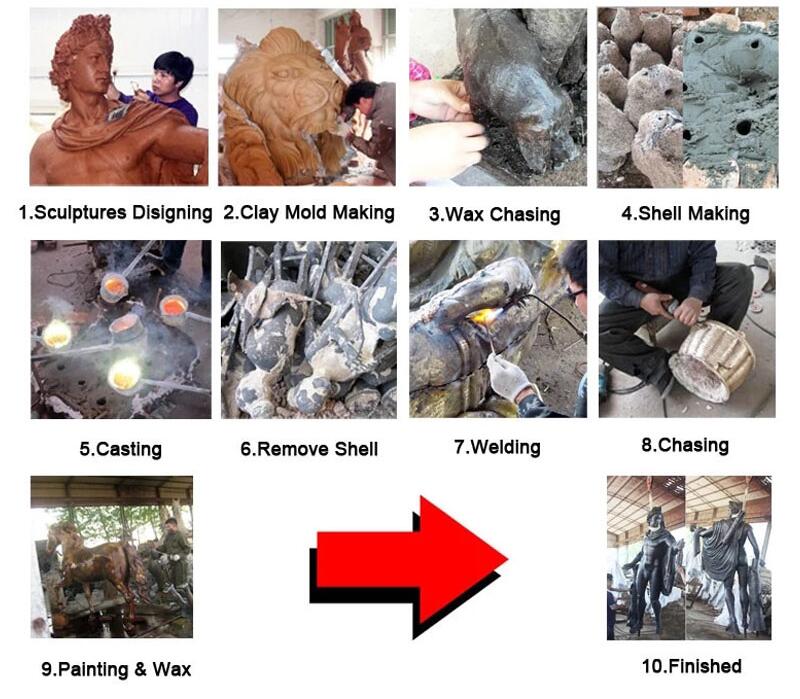 Then, the statues are available in a wide variety of colors and styles. You Fine Art Sculpture could make a variety of  bronze statues, but only some products are displayed online. Therefor, you could also contact us if you want other design styles because we could also accept the customization of any military sculptures. Please note that only you want any bronze sculpture products, you could order from our company.
4.More Design of Brozne Figure Statues:
You Fine Art Sculpture is focusing on making different bronze statues for 30 years, so the quality of our Perseus and Medusa statue is guaranteed. For more information, please contact us quickly!